Vietnam vs Bali: Which is Better For Travel? Full Comparison
This website contains no sponsored content. The content is written entirely on my own and is based on my personal experience and extensive research. This post may contain affiliate links. If you make a purchase through one of these links, I may receive a small commission at no extra cost to you. As an Amazon Associate I earn from qualifying purchases. Please read the disclaimer for more information.
Vietnam vs Bali – Wondering which is better for your next trip? Both tourist places are extremely popular, have a lot of touristy offerings, and are relatively pocket-friendly. Therefore, this dilemma of whether to go to Vietnam or Bali for your next trip is understandable.
In this post, I will compare and contrast the two destinations based on my personal experience of traveling to the two places to help you determine which should be your next travel destination.
| Criteria | Vietnam (Score out of 5) | Bali (Score out of 5) | Winner |
| --- | --- | --- | --- |
| Budget-friendliness | 5 | 4 | Vietnam |
| Fewer days required | 3.5 | 5 | Bali |
| Friendlier People | 3 | 5 | Bali |
| More Predictable climate | 3.5 | 4.5 | Bali |
| Accommodation – More value for money | 4 | 3 | Vietnam |
| Accommodation – Availability of luxurious properties | 3 | 4.5 | Bali |
| Budget-friendliness of commute within the city | 4 | 3.5 | Vietnam |
| Budget-friendliness of long-distance travel | 3 | 4 | Bali |
| Variety of Food | 4.5 | 3.5 | Vietnam |
| Availability of Vegetarian and Vegan Food | 3.5 | 4.5 | Bali |
| Better Nightlife | 3 | 4.5 | Bali |
| Historic and Cultural tourist attractions | 5 | 4 | Vietnam |
| Access and Beauty of beaches | 3 | 5 | Bali |
| Variety in tourist attractions | 4.5 | 3.5 | Vietnam |
| Family or kid-friendliness | 4 | 4.5 | Bali |
| Couple-friendliness | 4 | 4.5 | Bali |
| Safer | 3 | 4.5 | Bali |
Quick Overview – Vietnam vs Bali
While both Vietnam and Bali are excellent choices for your next trip,
If you want friendly locals, pristine beaches, and a more relaxed outing – visit Bali.
But if you want more variety in terms of tourist attractions, food, and cultural and historic offerings – visit Vietnam.
If price is your primary criterion – you can visit either of the places on a small budget. The major differentiating factor would be the cost of flight tickets.
Read on to find out an in-depth comparison of Vietnam vs Bali based on my personal experiences.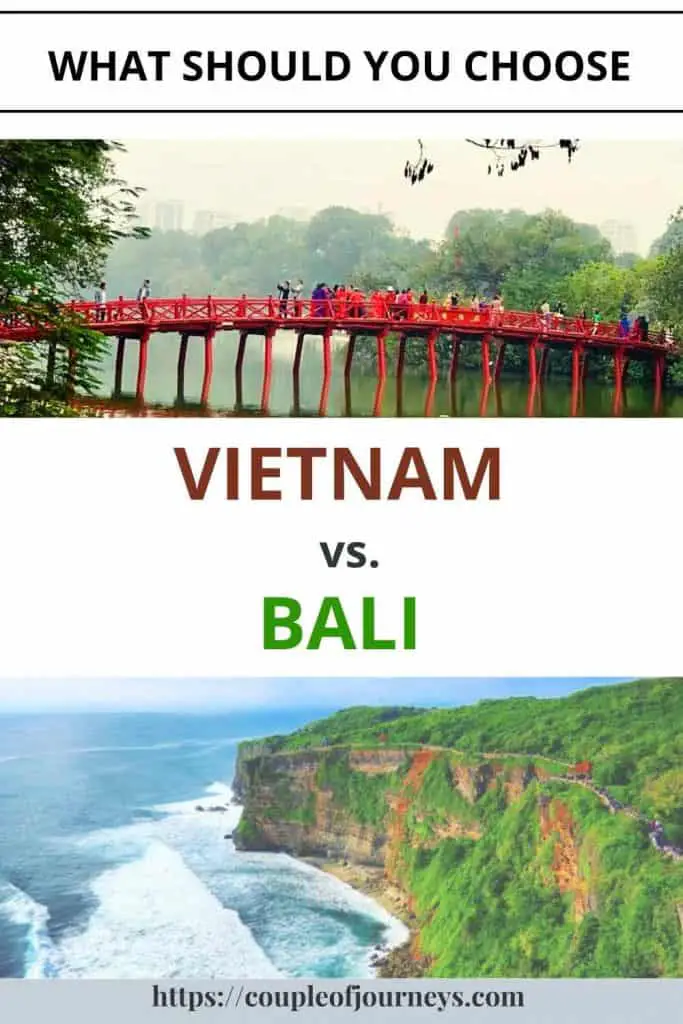 This post may contain affiliate links. If you make a purchase through one of these links, we may receive a small commission at no extra cost to you. Please read the disclaimer for more information.
Vietnam vs Bali: Which is Better For Travel
Cost of Travel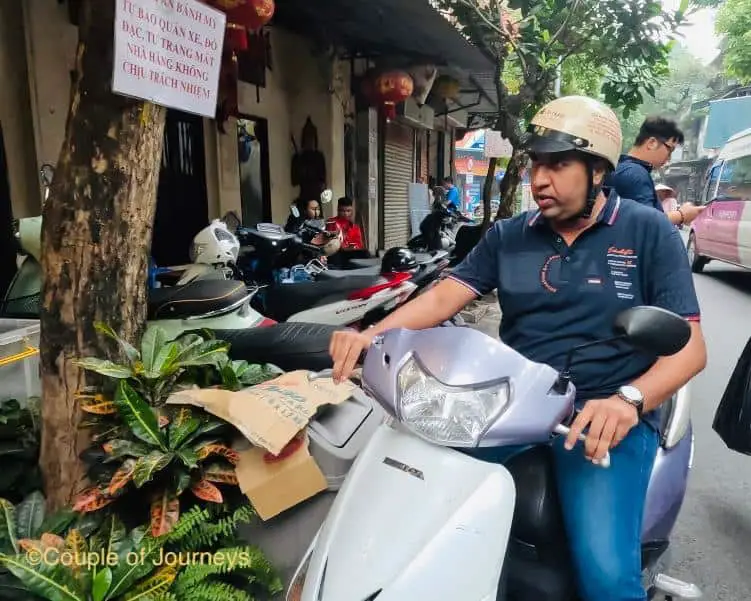 To be honest, both the places are extremely budget-friendly and the difference in the cost of travel only depends on how you choose to spend your money.
Nevertheless, as per Budget your trip, the average daily cost per day per person of Vietnam is USD 51 while that of Bali is USD 59.
But just by looking at these numbers, don't assume that Bali is more expensive than Vietnam.
My observations from traveling to the two places are
Accommodation is cheaper in Vietnam than Bali.
Drivers/Cars are more expensive in Vietnam
Manmade tourist attractions like Zoos, Amusement Parks are more expensive in Bali
Street food at both places is fairly comparable
Food at restaurants or cafés is slightly more expensive in Vietnam than in Bali
Thus, you can plan a trip to either place on a relatively low budget.
How Many Days Required
I have a full post on how many days are enough in Bali that you can read. It even includes a sample itinerary to make the most of your Bali trip. The post states that the minimum number of days required to visit Bali is between 7 and 10. To do proper justice to your time in Bali, it is recommended to split your stay between a beach town in the south like Jimbaran, Nusa Dua or Pandawa and a green hilly area like Ubud.
On the other hand, if you are planning a trip to Vietnam, you need at least 10 days. Vietnam being a full country, there are lots of places to visit. You need to take internal flights or trains to cover the full country. To do justice to each place, you will need to spend about 2-3 days at every destination.
An ideal itinerary would require you to spend time at
Hanoi,
Halong Bay,
Sapa or Ninh Binh,
Hoi An or Da Nang
Ho Chi Minh City
To see Vietnam in greater detail, it would even be advisable to add Ha Giang, Hue, Dalat, or Phu Quoc to your itinerary.
Friendliness of People
A big part of our overall experience of any place depends on how warm and welcoming the people are towards tourists.
In this regard, I felt that the Balinese people were extremely friendly. I never came across any rude or arrogant Balinese locals on my trips to Bali.
On the other hand, since tourism is not the primary source of income for Vietnamese people, Vietnamese people can come across as slightly rude. You would be rarely received with a warm, welcoming smile. Communication with Vietnamese locals would often even feel more transactional than friendly.
I have spoken all about this and other issues one could face in Vietnam in my post on 14 reasons why you may want to stay away from Vietnam.
(An exception to that was the staff at the Hammock Hotel in Ho Chi Minh City – read the full review of Hammock Hotel here)
It's also easier to communicate with Balinese people as most understand basic English. Communicating with Vietnamese people without a translator is impossible in most cases.
Thus, from a people-friendliness point of view, Bali enjoys an upper hand over Vietnam
Geography and Climate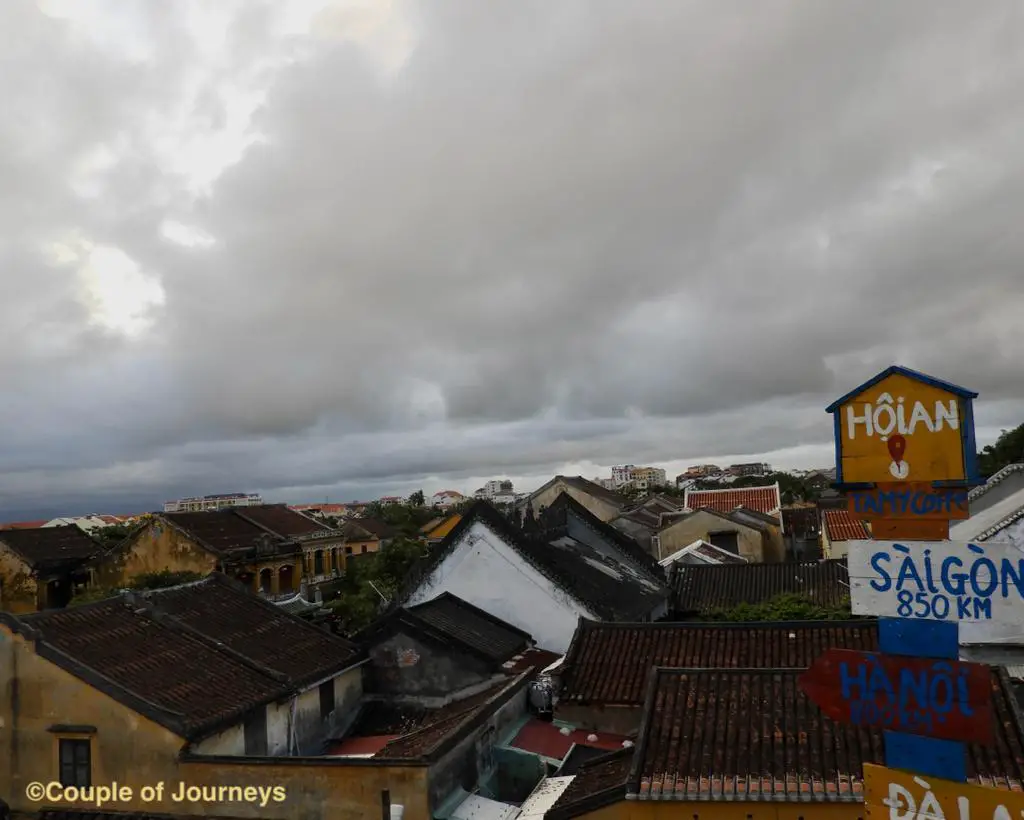 The geography and climate of Bali and Vietnam may be compared as follows
Vietnam
Bali
total area of 331,699 km2

total area of 5,780 km2

located in the northern hemisphere

located in the southern hemisphere

A country, not an island in itself. But has a few islands off its coast that are a part of it.

A region in Indonesia. An island with many surrounding islands around it.

The climatic conditions differ based on region.

– Southern Vietnam sees minimal temperature variance in the summer and winter seasons. North Vietnam gets a bit cold during winter i.e. between November and February.

– Rainy season in North and South between June and September; rains, floods, and storms in Central Vietnam between October and November

Similar climatic conditions all throughout the region.

– Average daily temperature ranges between 20 to 33 °C based on elevation.

– Rainy season between December and March
Accommodation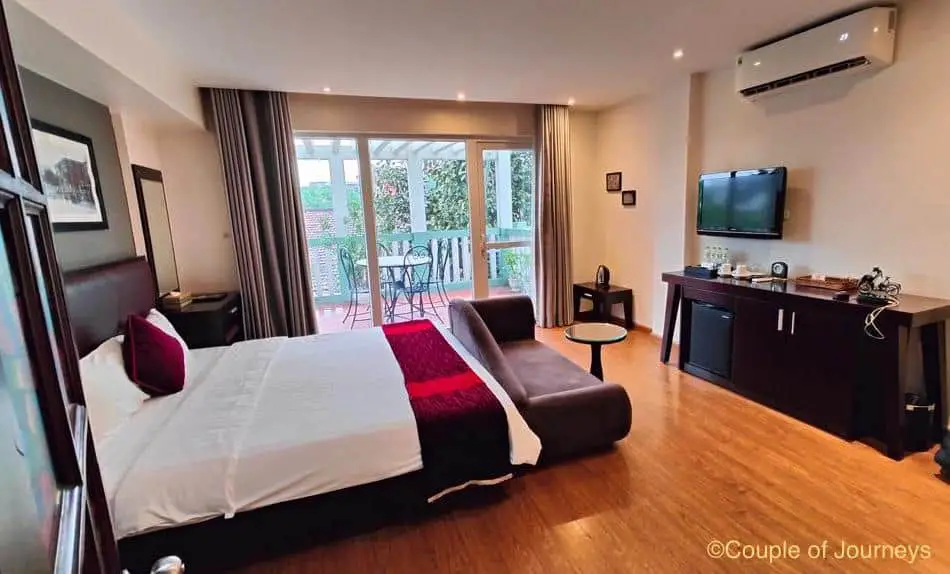 Accommodation in Vietnam and Bali is comparable especially in the budget range. Both places offer good quality budget accommodation either in the form of hostels or budget rooms.
But in the mid-range category, you get much better value for money in Vietnam. In Bali, accommodation expenses can quickly start adding up once you move away from the budget range.
For the same price, you will get
bigger rooms in Vietnam
better amenities in Vietnam
better quality of stay
But the flip side to this is that there isn't much difference between the offerings of a 3-4 star hotel in Vietnam vs that of a 5-star hotel. But in Bali, the difference in quality is noticeable. A 5-star property feels far more luxurious than a 3-4 star property.
Thus if you are looking to pamper yourself at a luxury property, Bali may be a better option for you. But if you want solid value from a mid-range property, you'll be pleased with Vietnam.
Transport or Commute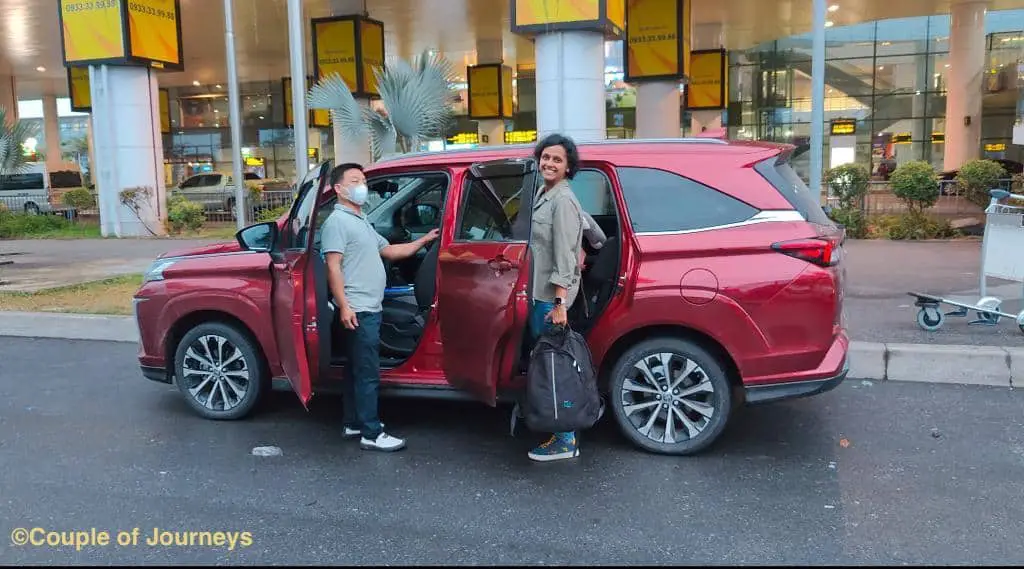 – Public transport in Vietnam is slightly more useful than the almost non-existent public transport in Bali
– Renting a two-wheeler in Vietnam is slightly cheaper than in Bali. Vietnam per day scooter rental with petrol costs about USD 7, and Bali per day scooter rental with petrol costs about 9.
– Hiring a car with a driver is cheaper in Bali than in Vietnam. In Bali, a full-day car with a driver costs about USD 40. In Vietnam, a full-day car with a driver costs about USD 55-60.
But the costs you save in Vietnam are often nullified because of the costs you need to incur on internal flights or trains to cover the length of the country.
Food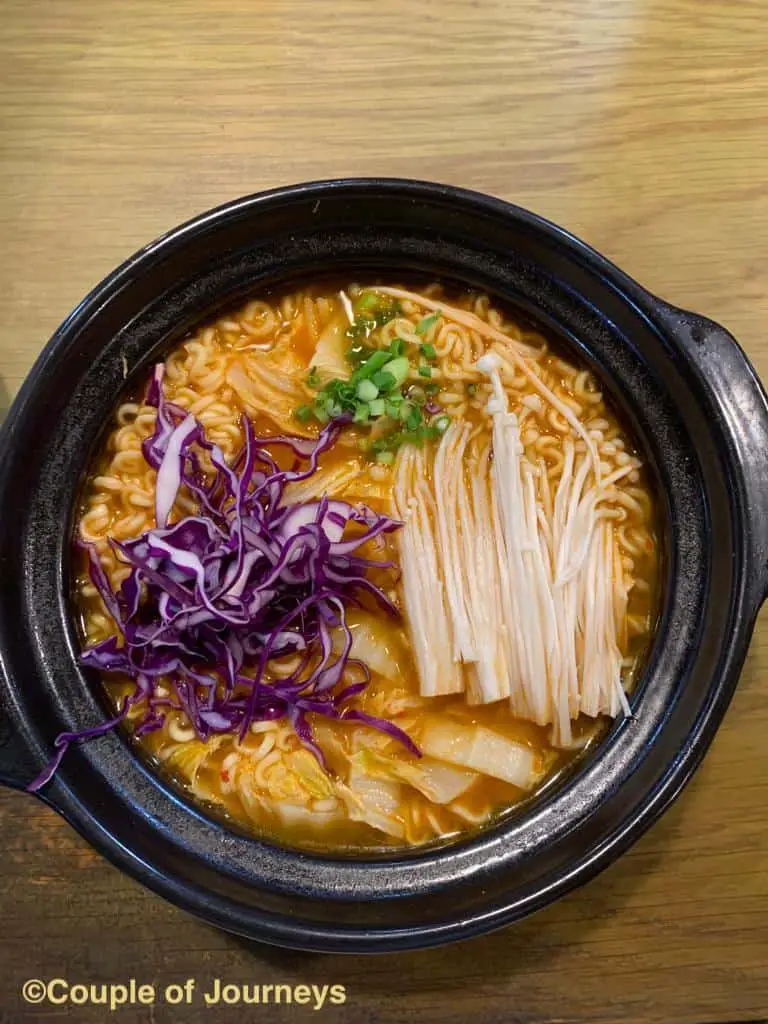 In terms of food, Vietnamese food scores higher than Balinese food for its unique taste and excellent variety.
– The food options in Vietnam include Pho, Banh Mi, Spring Rolls, Bun Cha, Ban Xeo, Egg coffee, Goi Cuon, Com Tam, etc.
Non-vegetarian eaters would also be delighted to see preparations of snails, frogs, octopuses, etc available in street markets.
Vietnamese cold brew coffee and Vietnamese drip coffee are also famous all over the world for their rich, intense aroma.
– Bali, on the other hand, serves Nasi Goreng, Nasi Campur, Mie Goreng, Sate, Babi Guling, Bebek Betutu, Gado-Gado, etc. The cuisine relies heavily on rice and meat derived from pig, chicken, and duck.
But, international preparations like pasta, pizza, burgers, etc. are more easily available in Bali than in Vietnam where you need to mostly rely on local dishes.
In terms of vegetarian or vegan food availability, Bali scores higher than Vietnam
Vegetarian and vegan variants of rice, noodles, burgers, pizzas, pasta, salads, etc are found far more easily all across Bali. You won't have to travel looking for vegetarian food places as almost all cafes, restaurants and beach-side shacks would serve vegetarian and vegan variants.
In Vietnam, the only vegetarian and vegan food options available in most restaurants and cafés would be steamed rice, rice paper, french fries, fruits, and salad. Many restaurants don't serve vegan or vegetarian varieties of famous dishes like Banh Mi, Bun Cha, etc and you may have to specifically look for a restaurant serving vegan and vegetarian food using apps like Happy Cow.
Food in Vietnam is cheaper than in Bali.
Food in Bali is priced higher than in other Indonesian regions as it is the primary tourist destination in Indonesia. Vietnam, on the other hand, is not a tourist-centric economy and the food prices are very affordable.
Nightlife
Bali is a tourist destination and hence has quite a few hubs that stay open all night. Kuta, Seminyak, and Canggu have multiple bars and clubs. They are vibrant and full of life. Even the beach shacks at Kuta and Seminyak are bustling with spirited energy until well beyond midnight.
Vietnam, on the other hand, is not particularly famous for its nightlife. It does have a few pockets that turn into happening places like the Bia Hoi or the Beer Street in Hanoi, the Bui Vien Street in Ho Chi Minh City, or rooftop bars in other cities like Danang, etc. But other than that by 9 pm, most areas in Vietnam close for the day and turn into quiet, deserted areas.
Even the night markets set up in Hoi An, Hanoi and other parts of Vietnam close down by 11 pm.
History & Culture
If you love visiting places that give you a peak into the place's history, Vietnam has a lot to offer. Its history has seen Indian, Chinese, and Japanese influences. Vietnam was also a French colony and its present-day architecture reflects that abundantly. In the second half of the 20th century, Vietnam also fought the Vietnamese war against the Americans.
If you want to understand more of these influences, you can visit the Hoa Lo Prison Museum in Hanoi, the National Historical Museum in Hanoi, the My Son sanctuary near Hoi An, the beautiful town of Hue, the War Remnants Museum in Saigon, the many structures in the UNESCO World Heritage town of Hoi An, etc.
To orient yourself culturally, you can also visit the many pagodas, ancient homes and caves, and temples all across Vietnam.
In Bali on the other hand, you would mainly find Hindu temples. These temples are found all over the island and include the famous Uluwatu Temple in the south, the Besakih temple, the Tanah Lot temple, the Taman Ayun temple, etc.
In addition to these, you would be thrilled to see the beautiful bamboo arches outside the homes, the idols of various Gods placed at the entrance of all homes, the stories of Ramayana told through cultural shows, etc. But from a historic point of view, the offerings of Bali don't compare with those of Vietnam.
Beaches
Bali beaches are famous all over the world. Being an island city, its coasts are home to all types of beaches. You can pick any based on your likes or dislikes
E.g
For surfing go to Padang Padang or Kuta
For partying try Seminyak
For seafood choose Jimbaran
For some sunbathing, get to Sanur
For watersports head to Nusa Dua
…
In addition to this, there are also islands near Bali that you could visit in a day.
Vietnam, on the other hand, has a long coastline that runs all through the length of the country. But its beaches are not the most tourist-friendly all over. In the North, if you want to spend time at the sea, you can stay at Halong Bay – but that is more of a port town than a beach area. In Central Vietnam too, there are a few great beaches in Da Nang and near Hoi An or Nha Trang. For a more concentrated beach holiday, you may have to visit Phu Quoc island.
Thus, if you want a classic beach holiday, Bali would be a much better choice than Vietnam.
Tourist Attractions
Both places have some extraordinary tourist attractions. But if you are considering versatility alone, Vietnam enjoys an edge because of its rich history and cultural diversity. Its food is also a strong pull for tourists.
In Vietnam, attractions range from
lakes e.g. Hoan Kiem lake
temples and pagodas
sanctuaries
cultural shows and theatre
deltas
waterfalls
farming trips
manmade attractions like the Ba Na Hills with its French village and Golden Hand bridge
old palaces and structures
museums
zoos, parks, amusements areas
Cu Chi Tunnels
Islands and beaches
cruises
many types of boat rides like bamboo boat ride, basket boat ride, lantern boat ride, etc.
food tours and café hopping
shopping areas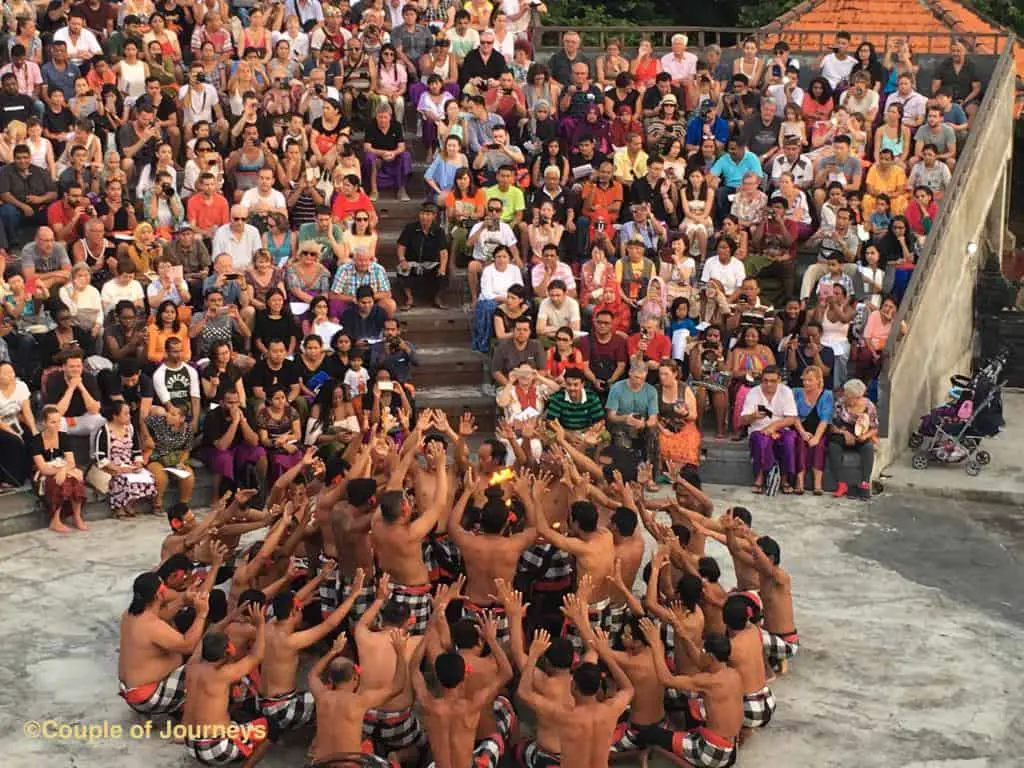 Bali, on the other hand, has
beaches
temples and ancient homes
volcano and mountain range
rice fields
waterfalls
boating and watersport activities
island tours and adventure
zoos, gardens, and waterparks
cultural shows and theatres
shopping and handicraft markets
If you're a typical tourist who wants a lot more variety in your itinerary, go for Vietnam. If you want a chilled-out vacation with a good dose of natural and cultural attractions – opt for Bali.
Kid-friendliness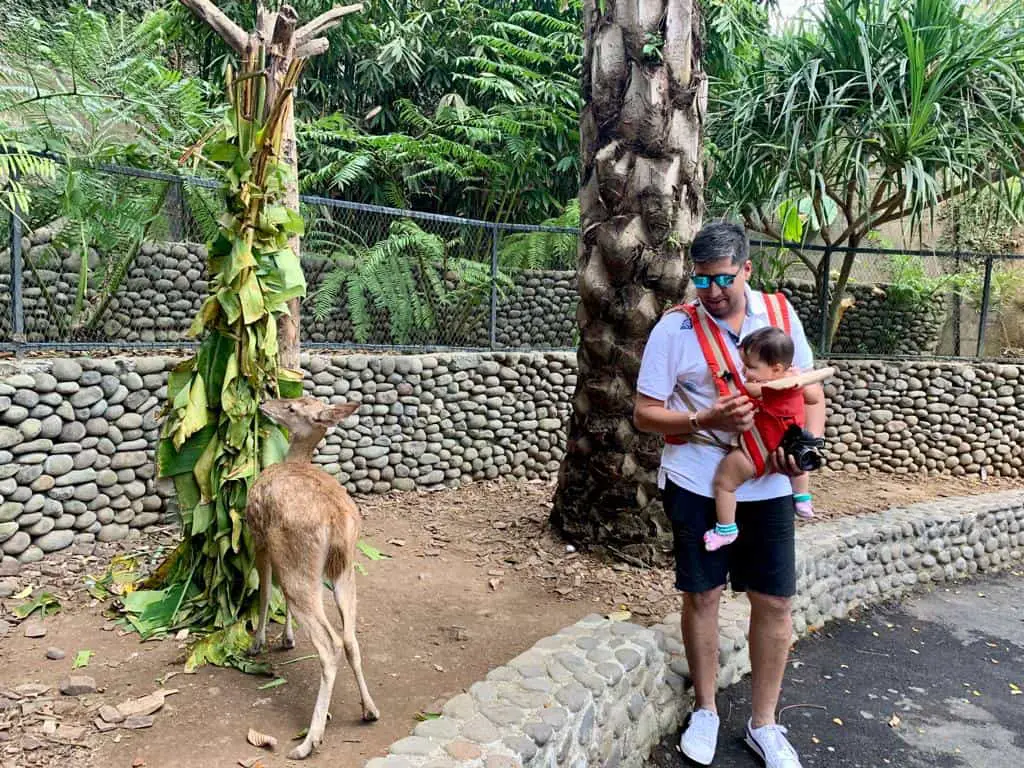 Bali is a tourist-centric destination and as a result, has many manmade attractions that can keep kids happy.
The Bali Bird Park, the Bali Zoo, the cultural shows at Garuda Kencana, or the fabulous waterpark Waterbom make for excellent outings with kids. The turtle beach or other beaches with watersport activities are also excellent sources of entertainment for kids.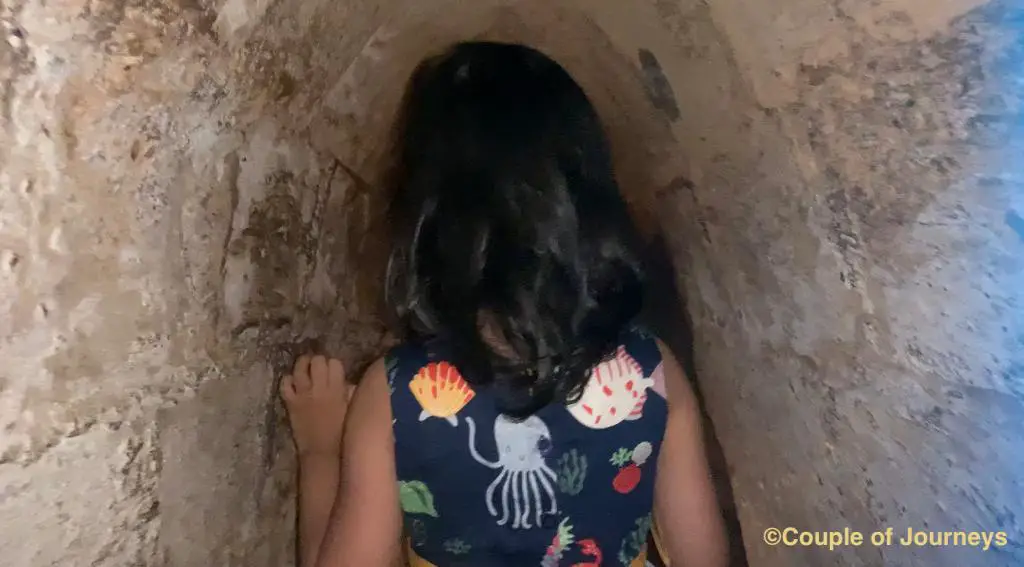 Vietnam, however, doesn't have much to keep young kids interested. There are zoos, gardens, malls, and parks in major cities but what they offer is not worth a visit on a short trip. Older kids interested in history and culture would learn a lot from visiting the many historical places, museums, etc.
We have visited both places with our daughter and I definitely think she had more fun in Bali. In Vietnam too, she enjoyed observing the cultural differences, discovering new food items, spending time on a cruise, etc. – but there was nothing specially crafted for her age group.
Couple-friendliness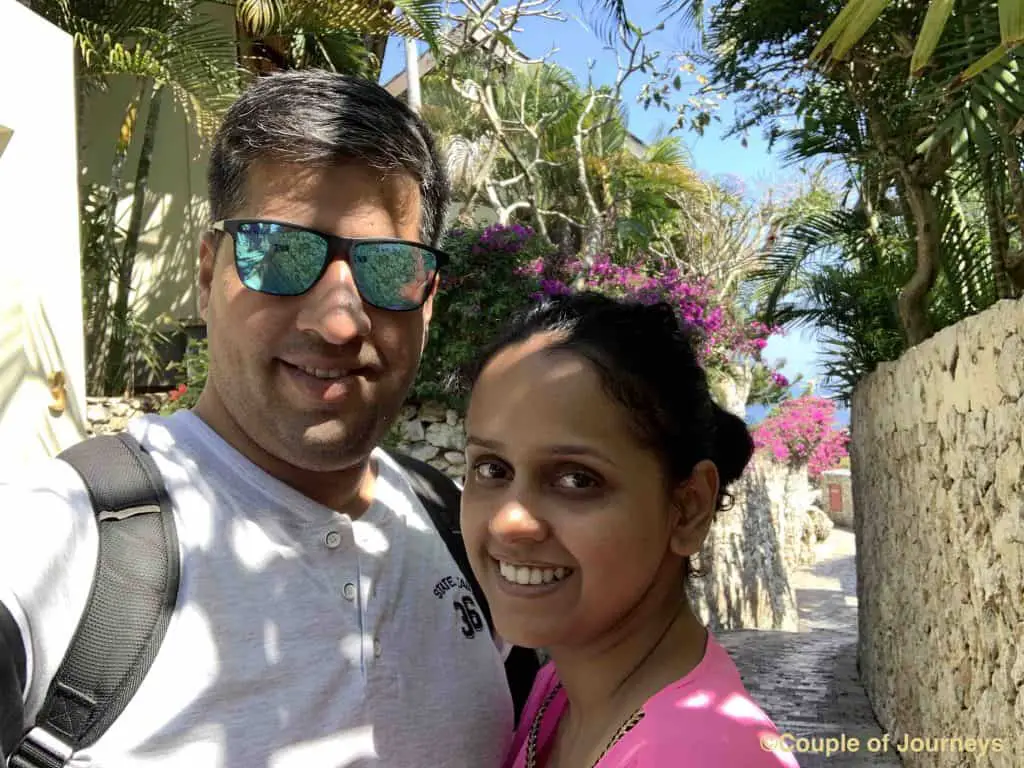 Want to decide between Bali and Vietnam for a romantic holiday? Bali definitely wins!
Bali has exotic beaches, prisitine mountain ranges, lush greenery and scenic beauty all across. Simply observing the beauty is enough to have a fulfilling holiday and you don't necessarily need to pack your day with visits to various tourist attractions.
Vietnam, being a country, requires some city-hopping. The days are also jam-packed with visits to museums, temples, cruises, boat rides, etc. Visiting Vietnam and staying cocooned in one city would not feel as fulfilling as doing the same in Bali would.
Scams and Safety Concerns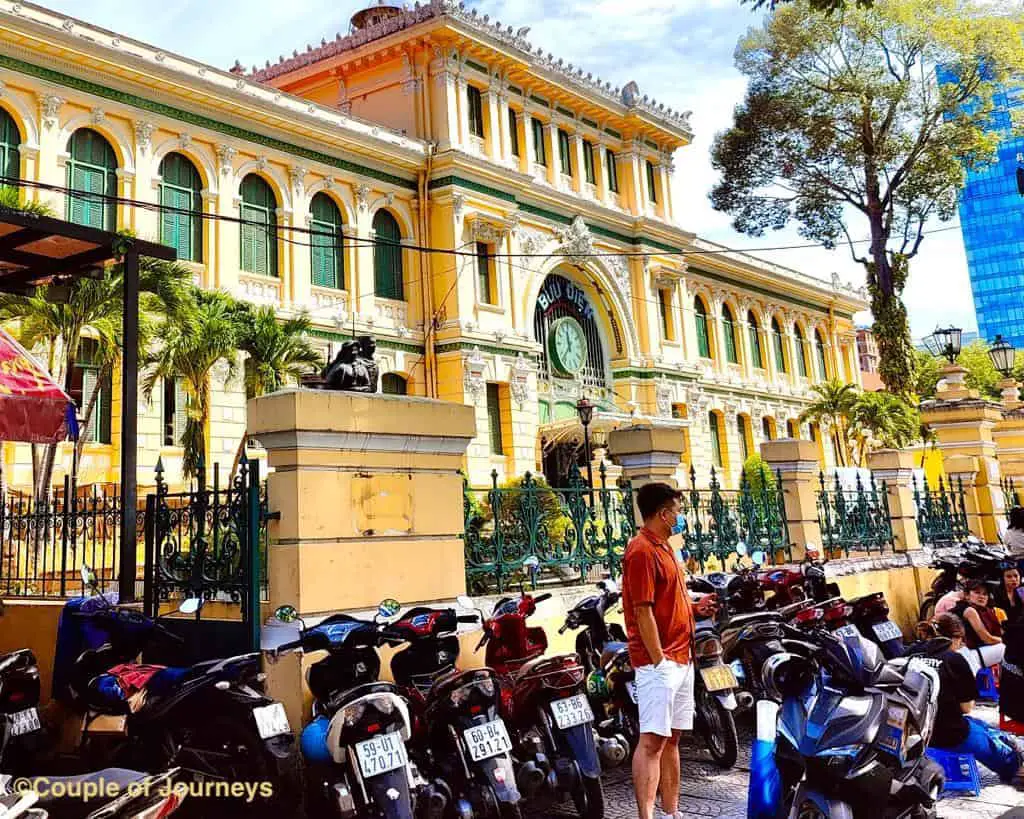 Vietnam is fairly safe but not without its many scams that you have to constantly avoid.
Some common scams to avoid in Vietnam are
being given a lesser value similar currency note
bike thefts
showing you a more expensive tourist-only rate card or menu card
cab drivers taking you from a longer route to charge you more
…
Bali, on the other hand, felt safe throughout. We had to bargain when shopping for souvenirs when booking cars when getting two-wheelers on rent etc – but that's expected at any place. The intention of the locals was not to scam or rob us.
---
Read all our posts on Bali here
Read all our posts on Vietnam here
TOP TRAVEL RESOURCES
Here is a list of our favorite travel resources- the ones that I absolutely swear by when planning almost every trip. Go through this list to plan a hassle-free trip and save a lot of money!
Flight Booking: Check the availability of tickets, the best time to fly, and the cheapest fares on Skyscanner. You may also find a cheap flight via CheapOair
Accommodation: I absolutely love booking through Agoda. In most countries and particularly in Asia, I often find the best fares on Agoda. But I also love the no prepayment and no cancellation fee policy of Booking.com. For cheap accommodations and hostels, nothing beats Hostelworld.
Car Rentals: You may find and rent an appropriate car via RentalCars. It's hassle-free and reliable.
Guided Tours: I absolutely love GetYourGuide for local sightseeing tours, walking tours, history tours, and food tours. The booking process is seamless, and the tours are super affordable. But in Asian countries, I prefer Viator or Klook for their affordably priced tours.
Lounge Access: Get Priority Pass – my personal favorite card that gives me unlimited access to premium airport lounges all over the world
Hey, if you found this post helpful, share it with more people or buy me a coffee!