Best South Goa Itinerary (for 1,2,3,4,5 days in South Goa)
This website contains no sponsored content. The content is written entirely on my own and is based on my personal experience and extensive research. This post may contain affiliate links. If you make a purchase through one of these links, I may receive a small commission at no extra cost to you. As an Amazon Associate I earn from qualifying purchases. Please read the disclaimer for more information.
South Goa is one of the most beautiful regions in India. Below is my detailed South Goa guide to help you plan the best trip to South Goa. It includes the best things to do in South Goa, where to stay in South Goa as well as a South Goa itinerary for your stay.
I have visited South Goa over 20 times. To say I love it is an understatement. I find the place charming, picturesque and quintessentially Goan in all its ways. Its charm hasn't reduced the way North Goa's charm has due to overtourism. And yet, there is enough touristic infrastructure to help regular tourists have the best South Goa trip. A South Goa trip should be full of visits to the spectacular beaches, old forts, wildlife sanctuaries, aesthetic cafés, delicious restaurants, serene backwaters and scenic islands.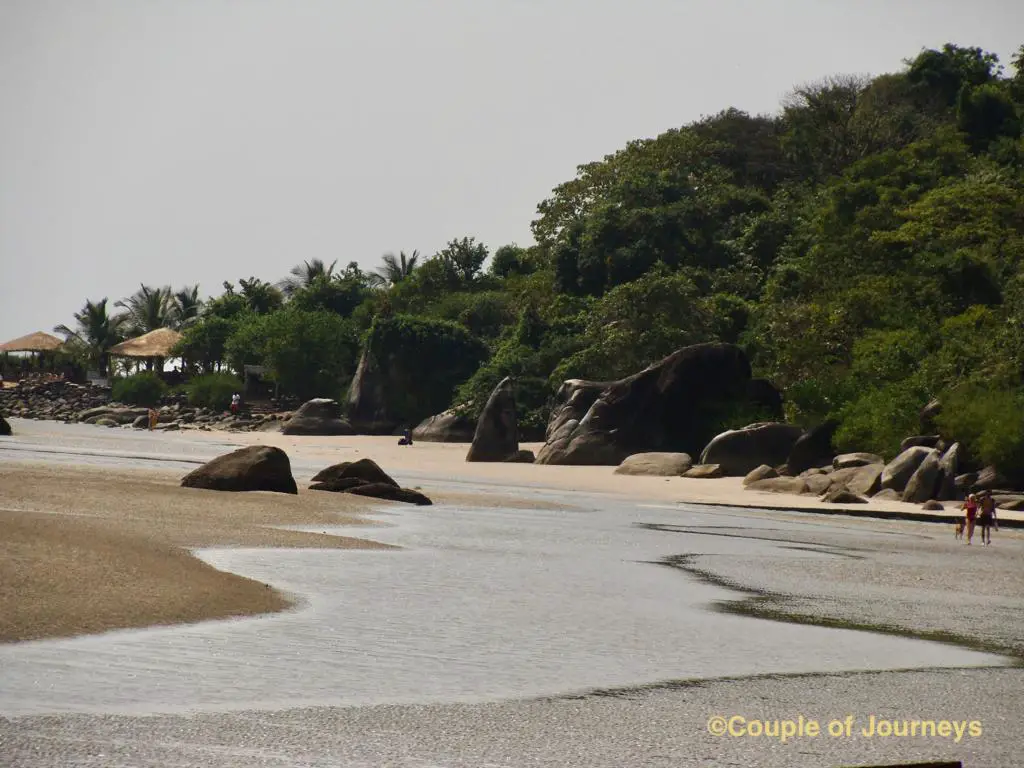 But to get the best out of your trip to South Goa, you need to plan it well. You need to break down your stay in a workable South Goa itinerary. Read this full post for all the details that you need to perfectly plan a South Goa trip.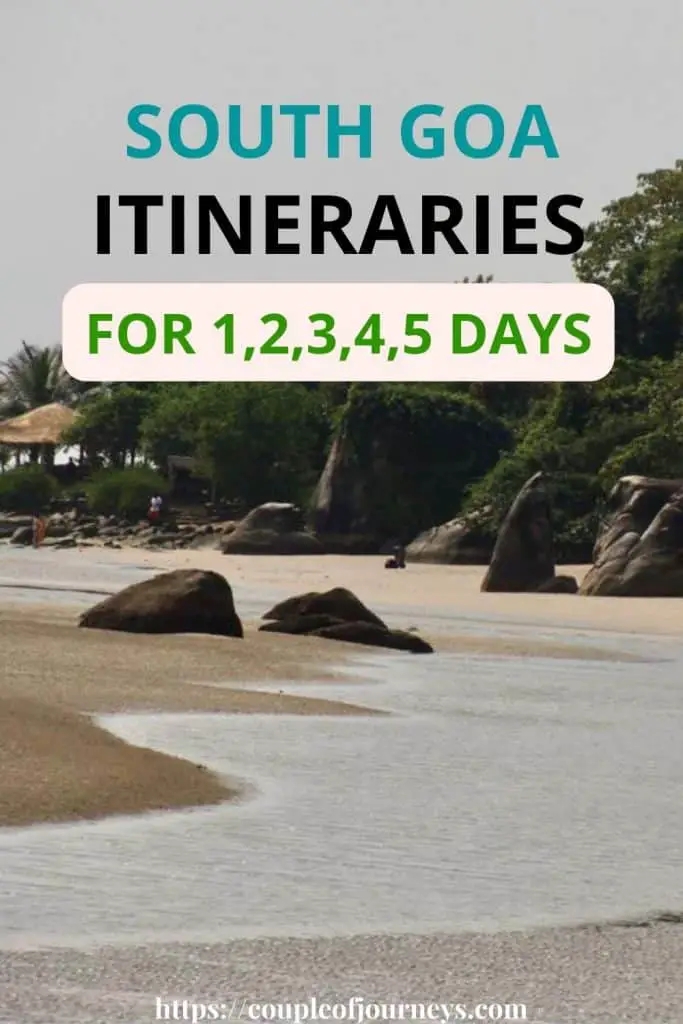 This post may contain affiliate links. If you make a purchase through one of these links, we may receive a small commission at no extra cost to you. Please read the disclaimer for more information.
Top Things to Do in South Goa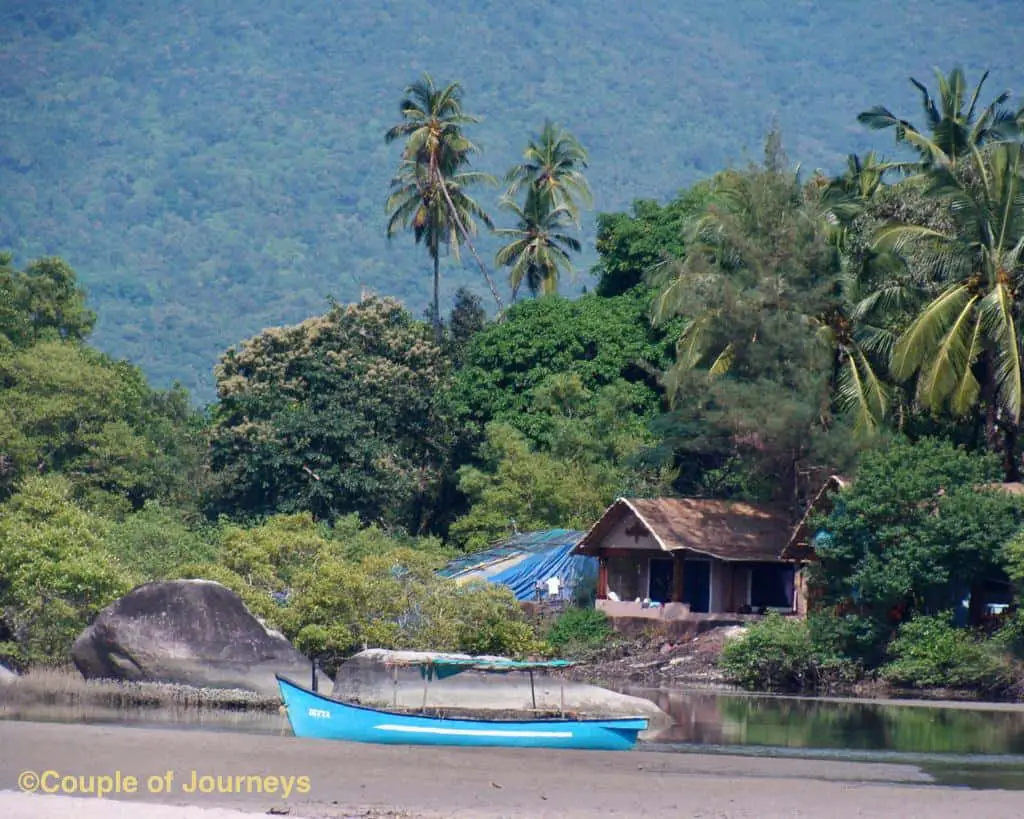 If you don't want to read the full article, here are my top things to do in South Goa
Admire the beauty of the Palolem beach
Absorb the scenic beauty of the secluded islands – Butterfly Island and Honeymoon Island
Take in the spectacular views from Cabo de Rama
Visit the Dudhsagar Waterfalls
These are the top things to do in South Goa, but there is far more that South Goa offers. I would be writing all about it in this post.
---
South Goa – Map and Location
South Goa is to the South of Goa (duh!).
It shares its border with Karnataka.
It is bigger than North Goa.
It is diverse as it has beaches, enormous wildlife sanctuaries, waterfalls and springs.
Here is a Goa map to get you oriented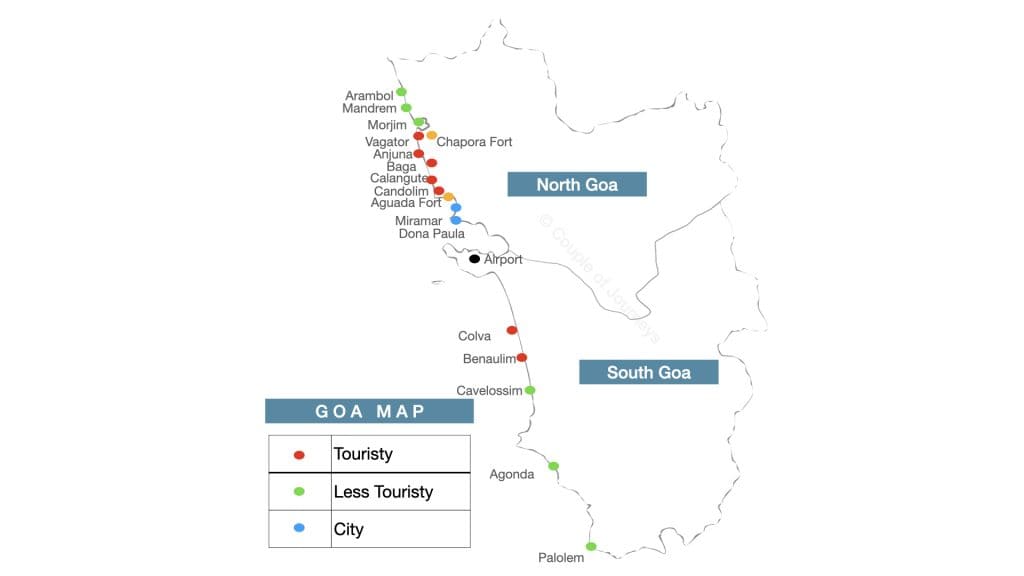 ---
How to reach South Goa
Airport
The airport of Goa is located in Dabolim, Mormugao region of South Goa. It is the only airport in Goa and connects Goa to the rest of the country. That's also why most major regions in South Goa are closer to the airport than those of North Goa.
Train
Margaon is the major train station in South Goa.
Cancona, Vasco de Gama are also the other major train stations in Goa.
Get down at Margaon if you are staying between Majorda and Cavelossim. For Agonda and Palolem, see if you can get off at Cancona. But many trains do not halt at Cancona.
Bus
The main bus stand in South Goa is in Margaon – The Kadamba bus stand. It connects South Goa to various parts of Goa and the country. See schedule.
From here, you can take local buses to various locations in South Goa.
---
Where to stay in South Goa
The major areas where you will find touristic accommodation in South Goa are
Colva – the most popular tourist hub in South Goa. It mainly attracts Indian tourists. It is a short drive away from Margaon.
Benaulim – a lovely family and couple-friendly area in South Goa. It attracts both Indian and foreign tourists. It is also a short drive away from Margaon.
📍The Azaya Beach Resort here is exquisite – the best beachside resort for families and couples with a fantastic pool for the perfect sundowner. See photos and availability
Palolem – a lovely town to the southern end of South Goa. It is very scenic and has lots of things to offer to tourists who love nature and beauty.
It is a good base for families and couples but even more so for solo travellers who don't mind visiting a few offbeat locations and staying at a hostel.
📍The Lost Hostel in Palolem is the best – excellent staff, engaging on-site activities and very clean. See photos and availability
For more ideas on where to stay in South Goa, read my article on the best areas to stay in Goa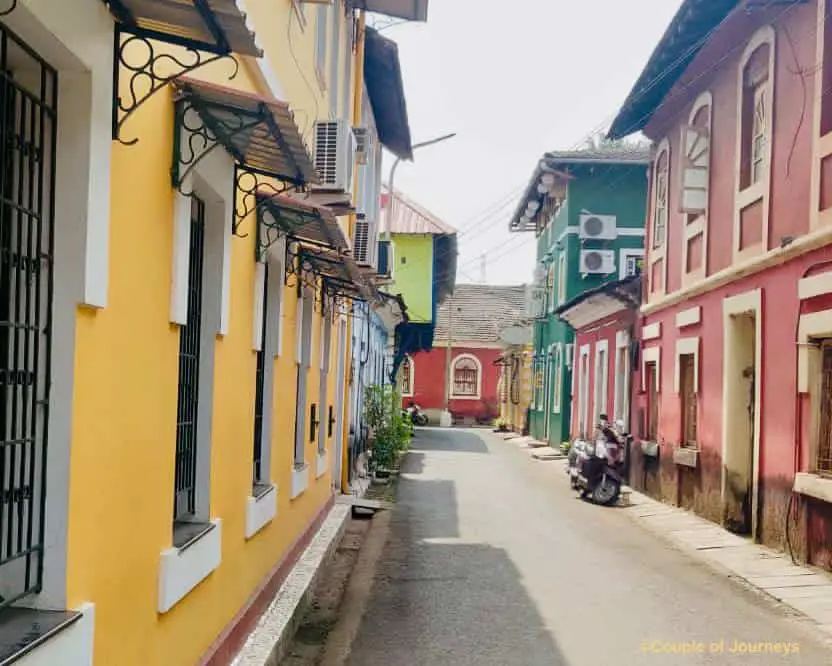 Find out
a full list of the best areas to stay in Goa
best accommodation options for your travel type
---
South Goa Travel Tips
It's best to rent a vehicle for commuting within South Goa. The public transport system in Goa is not reliable at all for those visiting Goa on a tight time schedule.
There are very few tourist areas in South Goa that are self-sufficient from a tourist's point of view. Thus you won't find a supermarket, medical store, grocery store, beauty salon, garment shop, foreign exchange store, vehicle rental or a tour operator in many South Goan areas. If quick access to these facilities is important to you – please stay in Colva, Benaulim or Palolem.
South Goa has no real party places and the nightclubs in South Goa are not comparable in scale to the ones in North Goa. The silent noise party at Palolem has also stopped taking place in recent years. Do not rely on other articles on the internet recommending that as a party avenue.
Many tourist spots in South Goa like Cabo de Rama, Cola Beach, Butterfly Island, Mollem Wildlife Sanctuary, and Dudhsagar Waterfalls get very deserted and dark at night. Avoid staying back in these regions as far as possible.
Many beaches in South Goa like Agonda, Talpona and Galgibaga are turtle habitats and therefore subject to many restrictions. Respect the rules of visit at these beaches.
If you plan to go on a day trip to North Goa, stay in the northern regions of South Goa like Majorda, Betalbatim, Colva and Benaulim. Avoid staying at Agonda or Palolem as the distance from these regions to North Goa is approximately 2.5 hrs one way making the day trip impracticable.
Cabs to your accommodation would be available from the airport and Margaon train station without much difficulty. But hailing a cab from other locations is often difficult. Plan your commute whenever you visit such places.
---
Things to do in South Goa
I have a detailed post on the best things to do in Goa that comprehensively covers options for both North Goa and South Goa in a very structured manner. You can get more in-depth information in those posts. In this post, I will give an excellent overview of everything that could keep tourists engaged in South Goa
Visit the spectacular South Goa Beaches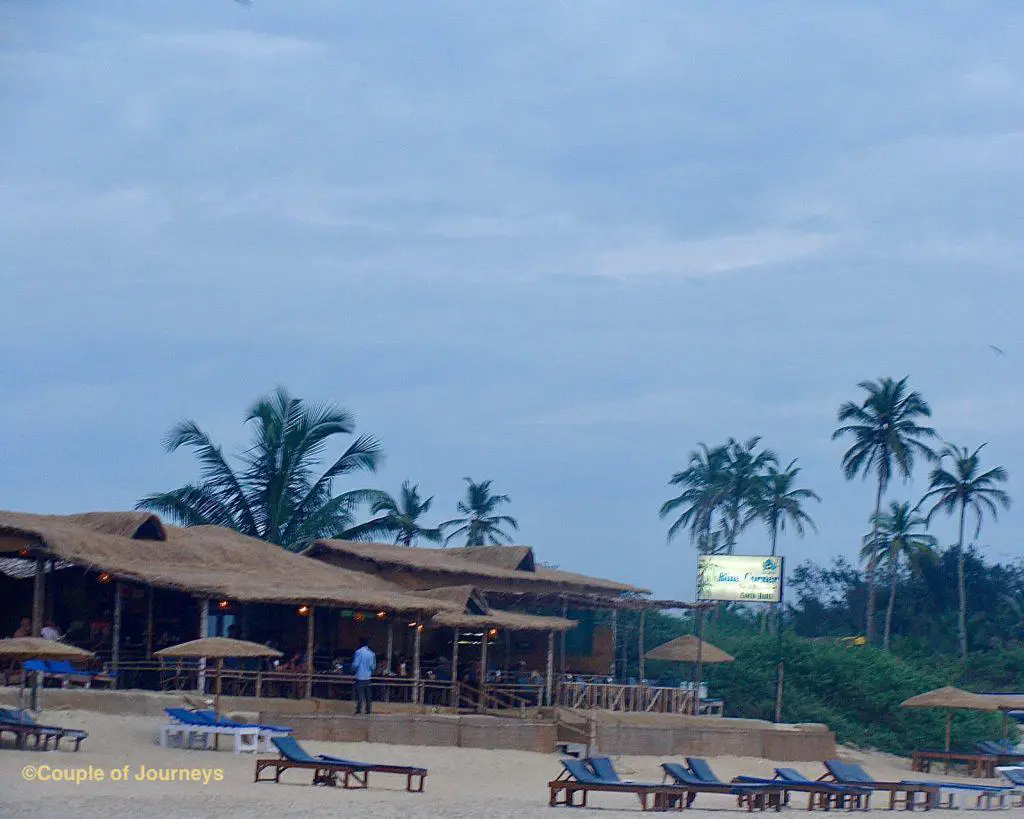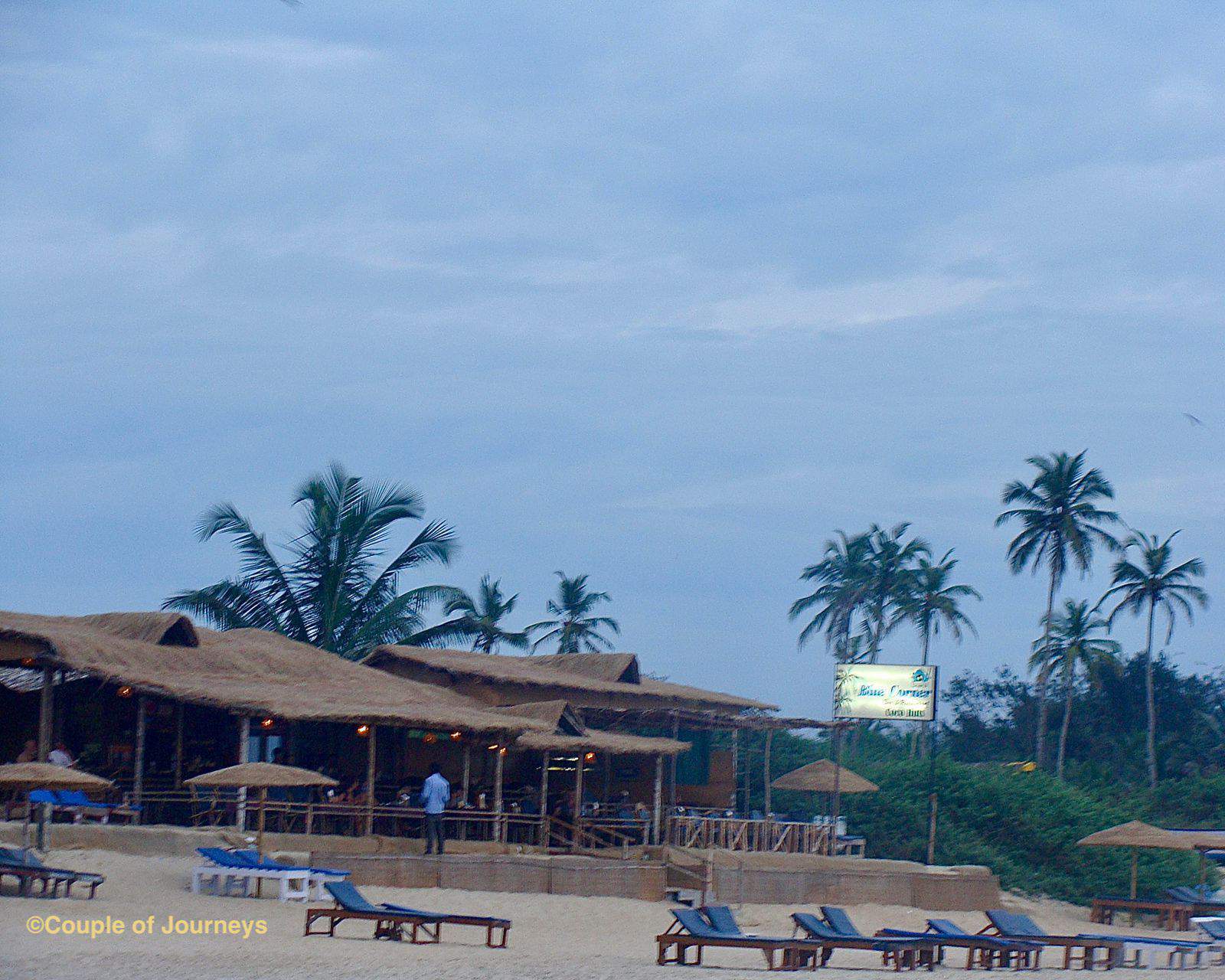 The beaches in South Goa are calm and blissful. Their natural beauty is also fairly intact as opposed to the bustling beaches of North Goa. Here are some of the beaches in South Goa that you could visit on your South Goa trip
Palolem beach: clean, calm, vibey. Plenty of shacks and things to do in surrounding areas. Lots of boat ride options to nearby islands as well.
Talpona/Galgibaga: Further south of Palolem. Known for their natural beauty and turtle nesting. Almost no shacks. Best for introverts or couples looking to escape the crowds.
Agonda: Next to a cliff, scenic, calm, few shacks. Beautiful backwaters. (Choose any Agonda or Palolem as both have similar offerings. But Agonda has fewer tourists)
Betul/Mobor/Cavelossim: Stunning whitish golden sand, flat and soft. Almost always deserted. Many luxury properties are nearby.
Benaulim: Benaulim is one of the most family-friendly beaches in South Goa. Quite a few shacks and accommodation options are nearby. See my article on the best things to do in Benaulim here.
Colva: One of the most crowded beaches of South Goa. Central, very touristy. Many properties in the nearby area. Close to Margaon.
Majorda/Betalbatim: Deserted and scenic. Hardly any tourists visit these beaches. Betalbatim is also known to glow on certain nights.
Cola Beach/Butterfly Beach/Cabo de Rama: Very remote, with improper access involving hiking, boat rides, etc. but breathtakingly beautiful
Read my full guide with practical insights on the best beaches in Goa here.
Get the best views from Cabo de Rama
I don't think there is any other viewpoint in Goa that comes close to Cabo de Rama. Cabo de Rama is truly magical. The place is a flat land overlooking the South Goan coastline.
Vehicles can be taken right up to the viewpoint. But at the viewpoint itself, there isn't much to do apart from taking in the jaw-dropping beauty of Goa.
Appreciate the view, click lots of pictures
Enjoy light snacks at a small shop near the viewpoint
If you're interested and if time permits, visit the fort nearby.
Avoid staying back after sunset in this area if you're riding alone or with your partner on a two-wheeler. The road gets pretty dark.
Try out delectable food
You'll find plenty of good eating places in South Goa. Here are a few must-try ones
Fisherman's Wharf, Cavelossim – Authentic South Goan food served in a restaurant with the best riverside views. Yummy all the way! But I also find it too commercial now. Expect a waiting period of about 30 minutes on weekends and during peak tourist season. But the food and the views are still very impressive.
Mike's place. Cavelossim: A simple tourist-friendly restaurant – excellent for a hearty breakfast or a filling lunch. On all of my visits here, the staff was very kind and there is ample seating area to accommodate enough guests.
Roger's, Benaulim: One of the best seaside shacks in South Goa, excellent for candlelight dinners as well. It is right at the entrance of Benaulim Beach.
Goodfellas, Benaulim: The best wood-fired pizza in South Goa. I keep raving about it and ensure I visit it every time I am in Benaulim.
Ciarans, Palolem: The kind of food you long for at the end of the day served right by the beach. The food is far tastier than most beach shacks around.
Kinara, Cavelossim: Modest place serving authentic Goan food cooked with warmth. Excellent for a homely family lunch.
Kopi Desa, Palolem: Filmy vibe, smashing food, best for hanging out with friends. I love the place for its vibe, the posters and the kick-ass food choices.
There are many more charming places to eat in South Goa that are spread out all over. The list above is just the tip of the iceberg.
Get lost in nature
South Goa is packed with natural beauty. There are countless opportunities to admire Goa's flora and fauna.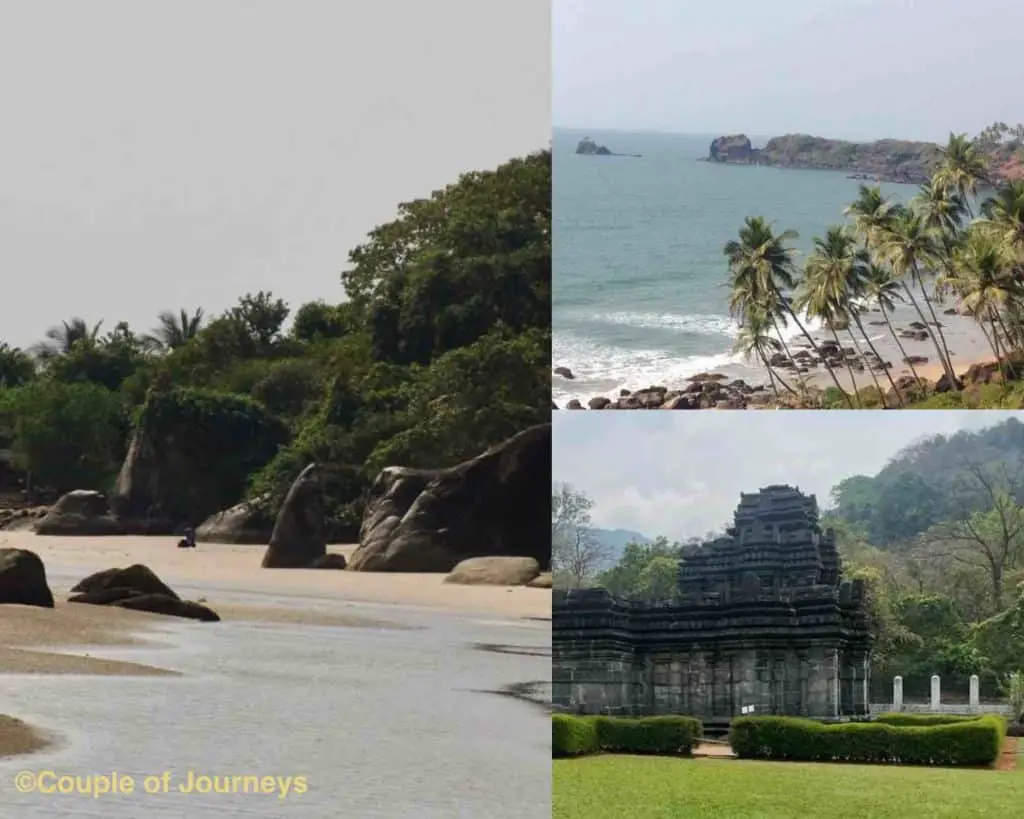 A few that are a must-visit are
Dudhsagar waterfalls
Tambdi Surla temple and waterfalls + lots of surrounding beauty near Mollem
Cola Beach for the lagoon
Palolem and Agonda backwaters
Sal river near Cavelossim
Bondla Zoo + surrounding forest area (including it here since it now forms part of South Goa)
Kesarval springs
Engage in memorable experiences
Simply visiting beautiful locations is not enough. To enhance the quality of your experience, you should also engage in activities that feel rewarding such as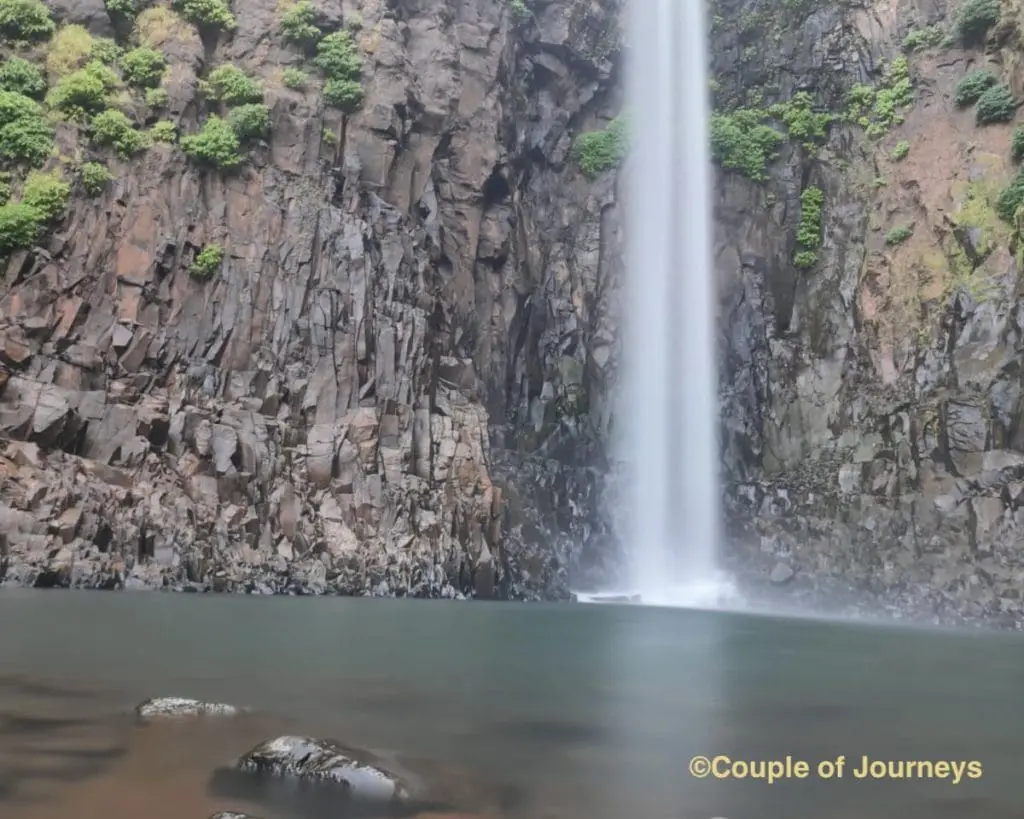 Kayaking in South Goa is one of the most pleasant experiences. You can book a kayak at Agonda or Palolem and go kayaking in the sea or even in the river near Cavelossim. The river kayaking presents many bird-watching opportunities as well. You can book a tour in advance to avoid disappointment. (See photos, details and availability here)
This unique experience is offered in the Palolem backwaters. Head early morning for the best experience.
There are a few islands off the coasts of Agonda and Palolem that mesmerise with their heavenly charm. Visiting these islands on a single trip of a few hours is possible from either of the beaches, but you will get more options from Palolem Beach.
If you want to visit some of the finest examples of local Portuguese structures, you must take this South Goa heritage tour that takes you to the Figueiredo Mansion, Menezes Braganza House and other heritage gems of South Goa. (See the tour details and availability here)
If you want to skip the tour, you can also plan a quick stop at these places.
The many waterfalls in South Goa are also ideal trekking trails for those who enjoy trekking. You could go on a Dudhsagar trek, Tambdi Surla trek, and Netravali trek while in Goa.
It is best to hike in the late monsoon season when the rains subside but the greenery remains.
---
South Goa Itineraries
In this section, I will draw out quick itineraries that you can easily follow on your trip to South Goa. If the things to do in South Goa listed in this itinerary don't match your travel taste, you're free to make changes to it and pick another place from the list of places to visit in South Goa mentioned above.
1 day in South Goa Itinerary
If you have just one day in South Goa, here's what you should do
Plan to stay at Palolem/Agonda (see best-rated options in Palolem and Agonda)
Morning:
Spend your morning on Palolem beach. Have breakfast in one of the shacks on the beach.
Follow with a trip to the nearby islands or go kayaking in the backwaters
Lunch:
For lunch, travel all the way to Benaulim and have lunch at Roger's or Hideout. Relax on the beach here.
Sunset:
Catch the best sunset in South Goa from Cabo de Rama
---
2 days in South Goa Itinerary
Follow 1 day in South Goa itinerary.
Day 2: Visit Dudhsagar falls and the spice plantation. It's a full-day tour with lunch included.
---
3 days in South Goa Itinerary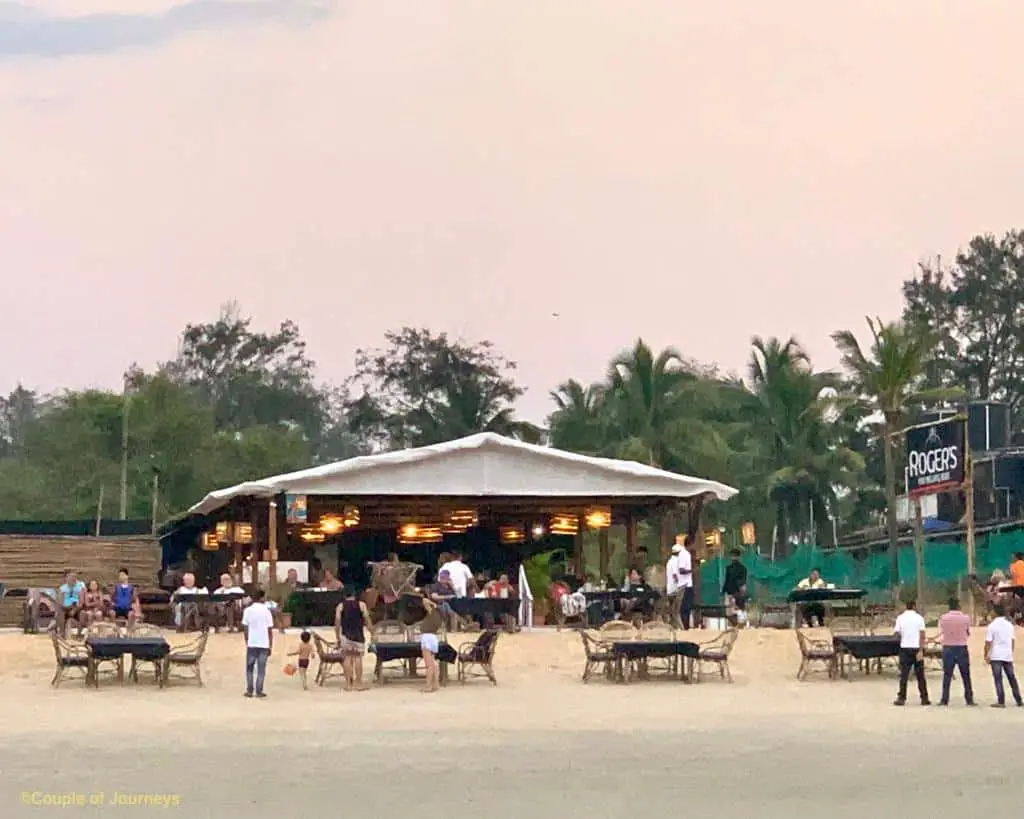 Plan to stay at Benaulim (see best-rated accommodations in Benaulim here – as stated earlier I love Azaya Beach Resort)
Day 1: Benaulim
If you have 3 days in Goa, it's best to completely explore the magic in Benaulim for a full day.
Start with a breakfast at the German bakery, followed by lots of beach time.
At the beach, you can have lunch at Roger's or try out the delicious seafood at Johncy.
Watch the sunset from the Southern Deck or have dinner at the best wood-fired pizza in town at Goodfellas.
Basically, spend a day chilling in the typical Goan susegaad (local word for laidback) style
Day 2: Palolem/Agonda
Start day 2 by going down south to the picturesque beaches.
Enroute make the following stops –
Quick Stop 1: Cavelossim Beach
Quick Stop 2: Agonda Beach
Brunch Stop: 📍Kopi Desa near Palolem Beach
Once at the Palolem Beach, start by going on an Island boat trip.
Once you're back, have a hearty meal at 📍Ciarans.
For sunset, visit Cabo de Rama and after that, come back to Benaulim for dinner.
Day 3: Dudhsagar
Visit Dudhsagar falls and spice plantation. It's a full day tour with lunch included at the Spice Plantation.
---
4 days in South Goa Itinerary
For the 4-day South Goa trip – follow the 3-day itinerary above.
Day 1: Benaulim
Day 2: Palolem/Agonda
Day 3: Dudhsagar/Spice plantations
Day 4: Temples and Museum
Visit one of Goa's oldest temples – Tambdi Surla or if you don't want to travel that far, visit the Shantadurga temple
Finish these off in the first half of the day.
For the second half, visit the Big Foot at Loutulim – a beautiful museum depicting the lifestyle of local Goans.
---
5 days in South Goa Itinerary
If you can visit South Goa for 5 or more days, your experience is going to be far richer than typical tourists spending a couple of days in South Goa. You will be able to relax, take in the vibe of Goa, mingle with local Goans and admire the beauty of South Goa in an unrushed manner.
So here's what I think you should do – follow the 4 day itinerary as above. And you can spend your last day in Goa doing one of the options given below
Day 1: Benaulim
Day 2: Palolem/Agonda
Day 3: Dudhsagar
Day 4: Tambdi Surla/Shantadurga temple/Big Foot
Day 5:
Relax at a beach of your choice
Visit the offbeat Cola Beach
Check out the lighthouse at Betul
Go kayaking near Cavelossim
Visit the touristy Colva Beach
Check out the completely deserted Majorda/Betalbatim beaches
Visit India's only naval museum at Vasco de Gama
---
Frequently Asked Questions – South Goa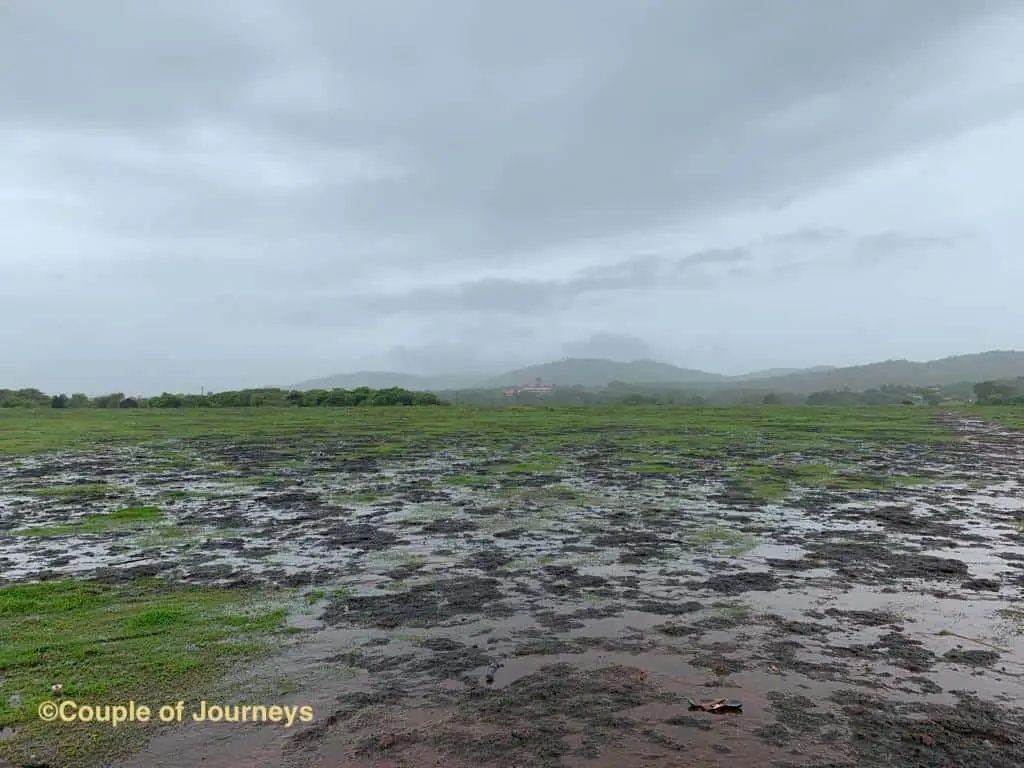 How many days are enough for South Goa?
2 days in South Goa are enough for visiting all the touristy highlights. But a longer trip to South Goa feels more rewarding as it lets you absorb the natural beauty of South Goan beaches in a typical laid-back Goan style.
Is South Goa worth visiting?
South Goa is absolutely worth visiting for its natural beauty, serene beaches, delectable food, many waterfalls, treks and temples. It is far less commercial than North Goa and a trip to South Goa, thus feels, far more calming and rejuvenating.
---
Planning a trip to Goa soon? Read more articles
---
I have Goa – Planned for You – See my handy digital trip plan that includes the best places to visit, stay and do in Goa.
---
Pin for later
---
TOP TRAVEL RESOURCES
Here is a list of our favorite travel resources- the ones that I absolutely swear by when planning almost every trip. Go through this list to plan a hassle-free trip and save a lot of money!
Flight Booking: Check the availability of tickets, the best time to fly, and the cheapest fares on Skyscanner. You may also find a cheap flight via CheapOair
Accommodation: I absolutely love booking through Agoda. In most countries and particularly in Asia, I often find the best fares on Agoda. But I also love the no prepayment and no cancellation fee policy of Booking.com. For cheap accommodations and hostels, nothing beats Hostelworld.
Car Rentals: You may find and rent an appropriate car via RentalCars. It's hassle-free and reliable.
Guided Tours: I absolutely love GetYourGuide for local sightseeing tours, walking tours, history tours, and food tours. The booking process is seamless, and the tours are super affordable. But in Asian countries, I prefer Viator or Klook for their affordably priced tours.
Lounge Access: Get Priority Pass – my personal favorite card that gives me unlimited access to premium airport lounges all over the world
Hey, if you found this post helpful, share it with more people or buy me a coffee!