12 Useful tips to visit Goa on a budget
This website contains no sponsored content. The content is written entirely on my own and is based on my personal experience and extensive research. This post may contain affiliate links. If you make a purchase through one of these links, I may receive a small commission at no extra cost to you. As an Amazon Associate I earn from qualifying purchases. Please read the disclaimer for more information.
I am super excited to be writing this post! Why? Because I am writing about my most favourite Indian destination – Goa and because I will be sharing all the wisdom that I have gathered from my many trips to Goa to help you visit Goa on a budget.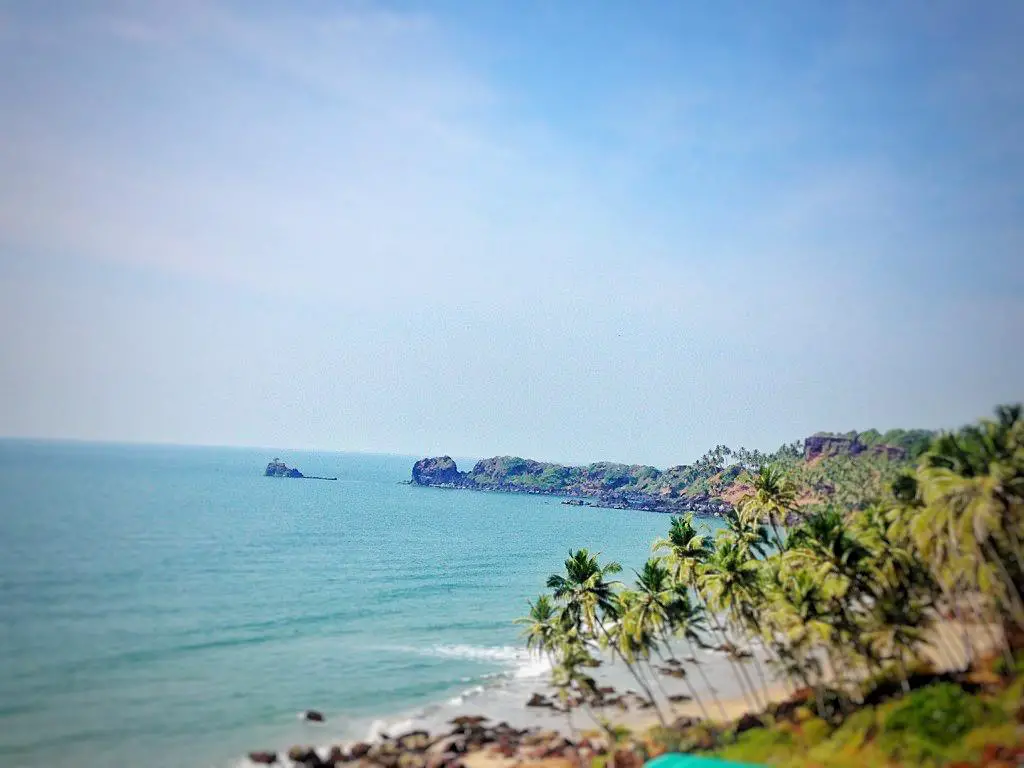 Now, I know you will find plenty of naysayers around who will convince you that it is impossible to visit Goa on a budget. You will also find a few souls around who will make you believe that if you want to truly enjoy the spirit of Goa, you must set aside a minimum budget for Goa trip that's almost equivalent to a few months worth of your salary!  
But if you are someone that has been pushing a trip to Goa only because of budget constraints, I urge you to – 
read this post and 

ignore everyone who tells you to set aside massive amounts of money for your Goa trip budget. 
Ha! So now that I have you on board, it's time for me to tell you how to visit Goa on a budget and how to have fun doing it! 
Let's get started, shall we?
How to visit Goa on a budget?
First, let me reassure you that each of the tips that I am about to share with you is one that I have tried and tested plenty of times. Travelling to Goa using these budget hacks has always helped me save thousands and thousands of rupees! 
So here is how you can visit Goa on a budget – 
Travel in the shoulder seasons
I will not be ridiculously harsh on you and tell you to travel to Goa in the summer when the temperatures touch 40 degrees celsius and visiting any beach would only equal getting yourself burnt. 
But that said, if you want to save your hard-earned (or hard-borrowed!) cash, you need to avoid Decembers. In terms of costs, a typical 'Goa in December budget' is usually at least 75% to 100% higher than Goa in any other month. Therefore, it is best to avoid this time if you don't have a high budget. 
The best months to travel to Goa are the shoulder season months of late October and early March or any period close to these shoulder-season days as possible. 
But would that mean lesser fun? 
No! It certainly would not! Goa in December is a huge crowded pool of tourists and tourist scams. 
I have visited Goa in almost every month of the year (including the terrible harsh summers and the mad monsoons), and the least fun I have had in Goa is in December. 
Also here is some useful math for you – 
Goa expenses for 3 days in December = Goa expenses for 5-6 days in other months! 
Convinced? Let's move on! 
Choose to travel on weekdays
If you plan on visiting Goa for just about 3-4 days, make sure you choose weekdays instead of weekends. 
Most working people tend to visit Goa on weekends. Thus, the weekend is the best time for the hotels, clubs and restaurants in Goa to make their moolah!
That's precisely why most of these places have steeper rate cards for guests visiting them on weekends. 
But, if you want to stick to your budget, you need to steer clear of these traps. Basically, avoid being in Goa on weekends!
What do you risk missing out on? Long waiting periods outside restaurants and clubs, terrible customer service and the company of angry, disheartened guests! 
Travel to Goa by train
Ok, I know time equals money but travelling to Goa by air (to save time) does not mean saving money at all! In fact, in most cases, it does not even save time! 
Wait, I know how confusing this must sound to you. But let me explain. 
The number of times and the number of hours by which our flights to and from Goa have got delayed is a figure that definitely runs into double digits. 
I have no idea what it is about the air traffic at Goa airport that results in such delays, but no matter what airlines I choose, I almost always have to spend a few terribly boring extra hours at the Goa airport. 
Plus, I am not exaggerating when I say this, but the food stalls at Goa airport are worse than the food stalls at railways stations. All that they serve are varieties of stale pattice, samosa and chai and coffee in small paper cups!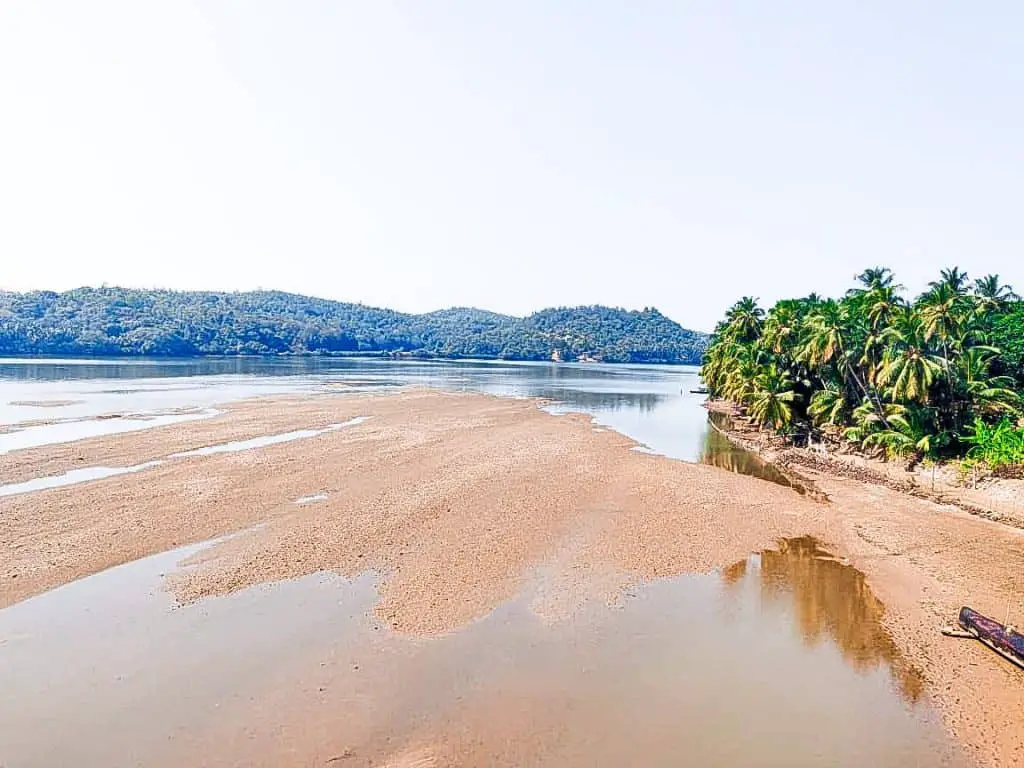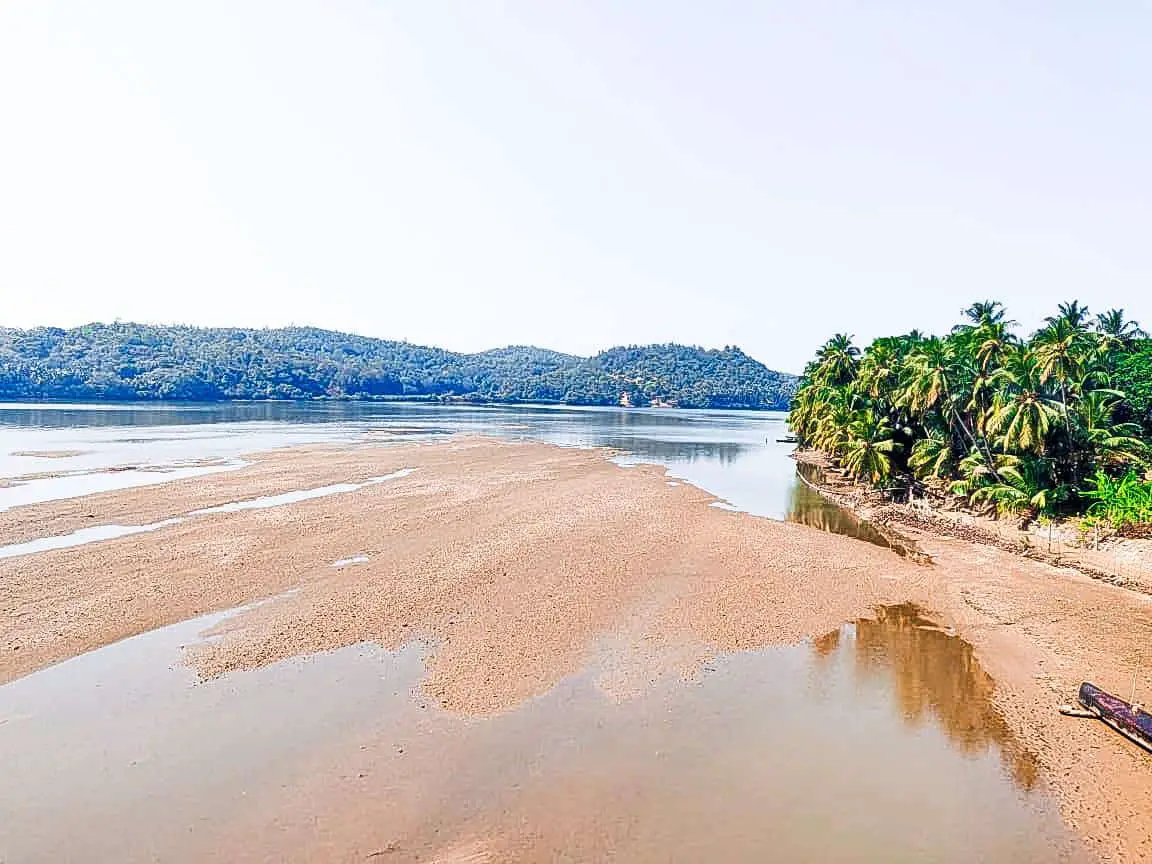 Therefore, instead of missing out on this fun-filled air travel experience, I always prefer opting for a train journey whether or not I am on a budget. A train journey to Goa (especially when travelling from Mumbai) is a joy-ride.
Travel in the Tejas Express from where you get to enjoy exotic views of the beautiful Sahyadri mountain ranges while sipping on hot chai and pampering yourself to the freshly made hot bhajiyas, cutlets, Vada Pavs, Cheese toasts served in Indian railways along the way.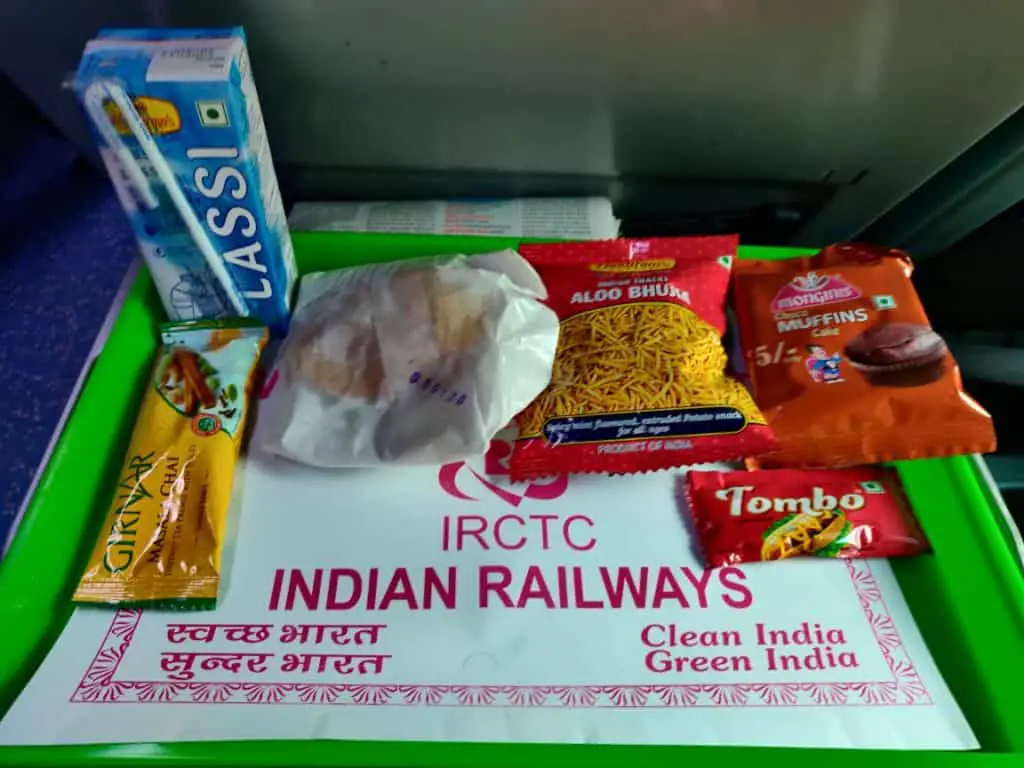 Now let's look at how much money you will save by travelling to Goa by train – 
A train journey from Mumbai to Goa costs only about Rs. 500 per person in Non-AC compartment and Rs. 1,500 in two-tier AC compartments. Whereas, travelling to Goa by air on one of the budget airlines that do not serve food costs approximately Rs. 3000-5000 (if booked in advance). 
Thus, train travel not only guarantees more fun but swill easily save you a few thousand rupees per person, each way! Its truly is the best way to ensure a low budget Goa trip! 
Base yourself in South Goa
There is a widespread misconception that South Goa is for oldies and family travellers while North Goa is for party-goers and youngsters. 
But the truth is that North Goa is for typical tourists and South Goa is for real travellers. This means that North Goa is full of eateries, party places, clubs and joints that only cater to tourists. Most of the areas in North Goa are crowded, over-priced and almost always disappointing. 
The beaches in North Goa have lost all of their natural charm on account of their over-exploitation by tourists. 
And the biggest reason to avoid North Goa is the high price of its resorts, hotels and homestays. The accommodation close to Baga, Calangute and Anjuna is significantly overpriced and offers very little value for money. (Check my in-depth article on where to stay in Goa here)
(But hey, if it's your first time visiting Goa, then you must visit North Goa. Read our detailed post on the best places to visit in North Goa here.)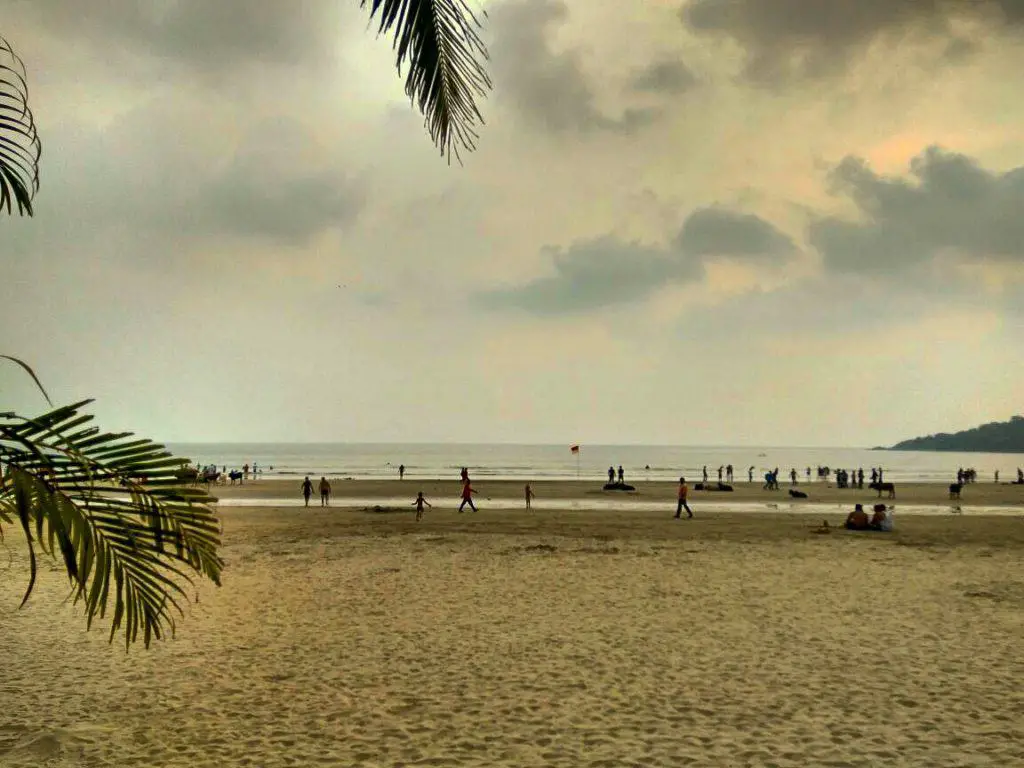 On the contrary, South Goa continues to retain its charm without stripping you off your savings!
The Goa resorts in South Goa are far less crowded and relatively cheaper than those in North Goa. Moreover, I have always found South Goa budget hotels to be cleaner and well-looked after. 
Again, this does not mean that you should skip North Goa altogether. You can always visit North Goa on day trips. South Goa to North Goa distance is only about 70 km if you base yourself close to Agonda.
The South Goa to North Goa distance will be cut down further by about 20 kilometres if you stay in Benaulim or Colva. 
GOA: PLANNED FOR YOU
Benefit from our expertise in Goa. Save hours of trip planning effort, save thousands of rupees on travel agents and kill trip planning overwhelm.
Get access to the best Goa trip plan with specially curated stay recommendations, restaurant suggestions, day-wise break-up of things to do, a fully interactive Goa map and much more in a single downloadable pdf.
Stay in hostels or homestays
The numero uno reason why Goa is such a popular destination is its 'chilled out' or sushegaat vibe. The shacks along the beaches, the many cafés and restaurants and the full-moon parties give Goa its charm. 
There aren't many places in India that exhibit this vibe and that have the infrastructure that Goa has to make chilling, relaxing, hanging out or partying so much fun. 
And the best way to absorb this fun, relaxed vibe is by meeting new people and being 'available' for interaction with locals and fellow tourists. 
In my opinion, hostels are the best way to engage in such interactions. Plus, hey – hostels are cheap! Enjoying Goa on a shoestring budget is impossible without staying at hostels. 
This is because hostels prove to be substantially cheaper than the many places advertised as Goa budget hotels or Goa budget resorts. 
(Hey, here you can easily find a huge variety of hostels)
(Or if you don't want to look for accommodation yourself, here is our readymade Goa travel plan)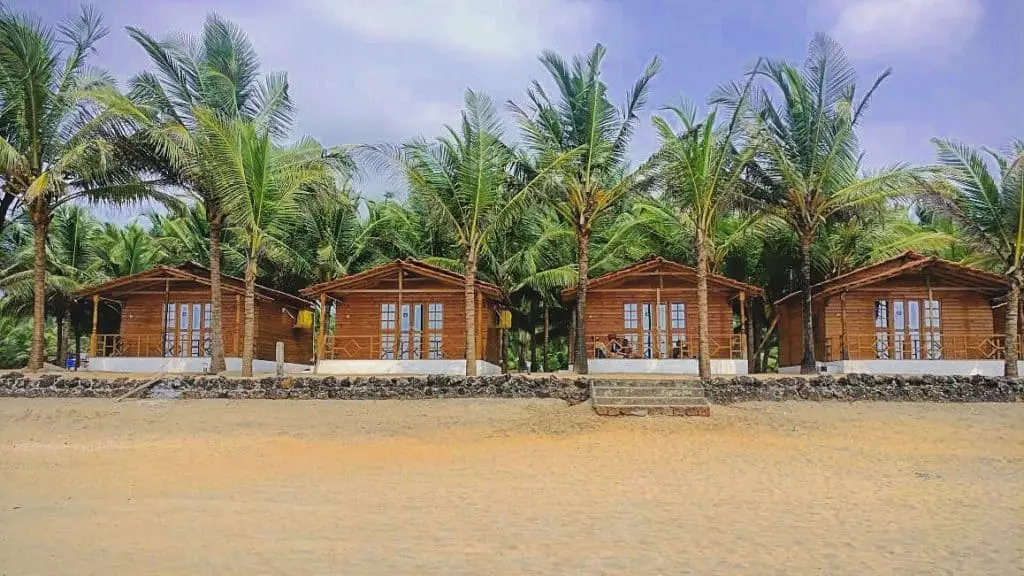 However, if you aren't a hostel person, the other alternative, particularly suitable for introverts or those travelling as a couple or with their family is to opt for homestays. Homestays provide an incredible opportunity of experiencing Goa like a local.
You can cook your food here or share a meal with your host to get a feel of real Goa and cut down on restaurant expenses! 
And that takes me to my next point – 
Eat at roadside stalls, bakeries or beach shacks
You will read plenty of travel bloggers raving about the food at the Fisherman's Wharf or Thalassa. But let me break the first, and the only bad news to you – these restaurants make you dig deep into your pocket. 
So does that mean you miss out on all the yummilicious food Goa has to offer? No. It means that you skip 'touristy' places and hog on the yumminess of authentic Goan food. 
The food served in most top-end restaurants is curated to cater to urban masses. I am not saying it tastes terrible. I am only suggesting that there are plenty of cheap, delectable and more authentic options available in the market.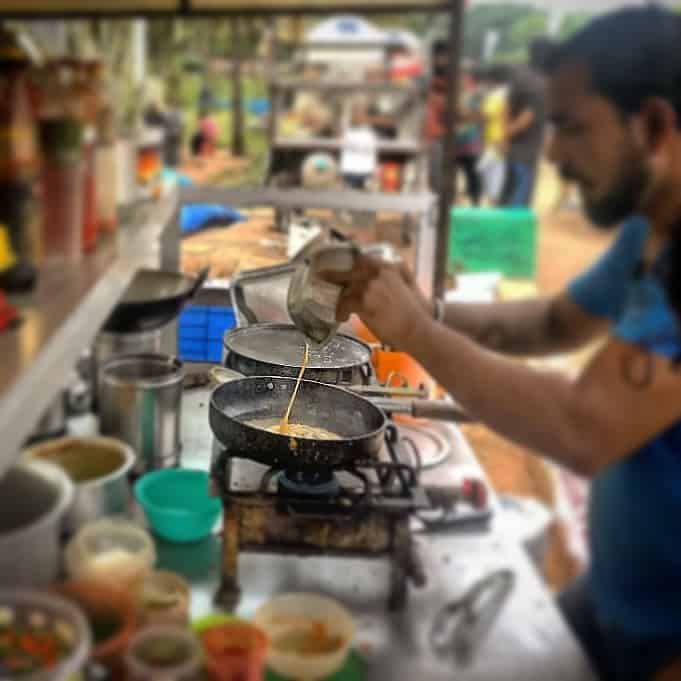 To begin with, eat the famous yet modest Russ omelette on a roadside stall in Goa.
You could even hog on the goodies sold in any local bakery in Goa. My favourite is the German bakery in Benaulim, which is always full of customers brimming with joy!
Finally, if you ever feel like actually sitting down at a restaurant for one of your meals, opt for a friendly shack on any of the beaches.
The prices of food in shacks has also gone up considerably over the past few years given their growing popularity. But the prices still remain low compared to the other air-conditioned / decked-up restaurants in Goa. 
To ensure that a visit to a beach shack does not damage your Goa trip budget plan, do not plonk your butt in the first shack next to the entrance of any beach.
The 'prime' the location of the shack, the higher it will cost to you. Be wise and choose a shack towards the deeper end of the beach! 
Buy your booze from a wine shop. 
Ok, let's come to the real reason why everyone visits Goa – cheap alcohol. But hey, I am about to drop a truth bomb on you right now. 
The cheap alcohol that you're craving for will not be found in restaurants or shacks. These places are tourist centres and always sell alcohol for a considerable premium.
The thrill you seek from drinking cheap alcohol will be available to you if you buy alcohol from wine shops. 
Yes! Buy your favourite spirits for throwaway prices at wine shops! 
Pints of beer in Goa will cost you approximately Rs. 60. The local variant, Kings, will be even cheaper. Even whiskey, rum, vodka, and tequila (basically everything that falls within the broad definition of alcohol) will be 30-40% less expensive in Goan wine shops. 
To give you an example, a Jim Bim Kentucky Bourbon 750 costs approximately Rs. 2,600 in Mumbai. Whereas in Goa, you only need to spend Rs. 1,400 on it! 
But let me reiterate, you lose this advantage if you drink at bars, clubs, fancy restaurants or even beach shacks. 
Buy your booze from wine shops if you want to experience the real 'high' of cheap alcohol! 
(Quick side note – Do you want to carry your cheap alcohol from Goa to your hometown? Read our post with all the rules on carrying alcohol on a domestic flight here.)
Rent a bike (or a car only if you are travelling in a large group!)
(Find the best car here)
We have saved thousands of rupees on our trips to Goa by ditching cars and travel-operated vehicles. Instead, we always rent a bike or scooter. 
The daily scooter rental in Goa ranges between Rs. 250-300 depending on where you stay and how solid your bargaining skills are. If you are a family that can't fit on a scooter, rent a car and drive it on your own. Cars are available for rent in Goa for approximately Rs. 1,000 per day. 
Note that a chauffer-driven tourist car for a day in Goa costs nothing less than Rs. 2,000/-.
So your budget for Goa trip will come down considerably if you rent a scooter or a car. Moreover, Goa's petrol prices are also approximately 15-20% lower than the petrol prices in other metropolitan cities of India.
Also, if you are one of our non-Indian readers, don't panic! Driving in Goa is safer than driving in other parts of India thanks to the fantastic road conditions and adherence to traffic rules on main roads and highways. 
Do not explore Goa through tour operators
You will find tour operators in Goa vying for your attention in almost every popular lane. Many will even tempt you with Goa budget packages that will promise you to show all the main sightseeing attractions to you for a super low price. 
But trust me, even these cheap prices prove to be considerably higher than the cost of exploring these places on your own using your rented vehicle. 
Also, as I often state in most of my articles, the beauty of exploring a place on your own is unparalleled. It gives you hundreds of opportunities to interact with locals, make friends, and soak in the area's cultural vibe. 
In short, leave the tour operators alone! They aren't for you! 
Check out free attractions in Goa
There are plenty of free attractions in Goa to meet the needs of your Goa budget plan.
The good news for budget travellers is that most of these free attractions easily beat paid attractions in terms of their value. 
So skipping visits to paid touristic attractions such as zoos, spice farms, and cruises won't hurt you at all. Most paid attractions fall way short in terms of giving you the real feel of Goa. 
To experience the authentic charm of Goa, visit its many beaches. Read my full in-depth guide with practical information on all the best beaches in Goa here.
Similarly, Goa's famous forts such as the Aguada fort and the Chapora fort are also free for visitors. 
You could also experience the quiet side of Goa by visiting one of the many churches in Goa. 
What's great about these places is that they are easily accessible by scooters and cars. You also do not need a guide at any of these places. 
Avoid water-sports in Goa
Water-sports in Goa are expensive and are the best way of going way over your Goa tour budget. Period.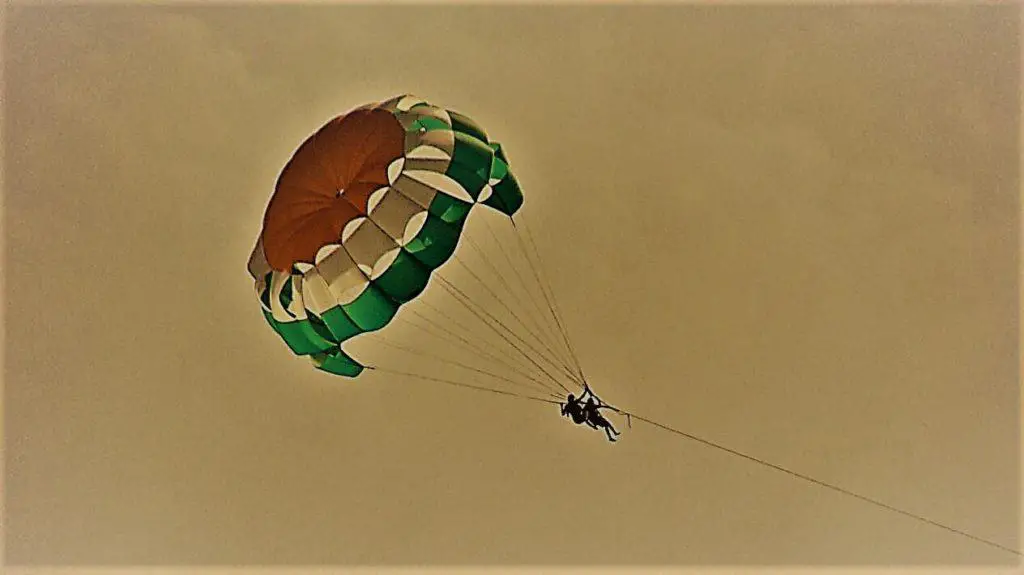 If you have enjoyed water-sport activities at any other destination in the past, you can avoid these expensive money-making traps. 
If you have never tried out water-sport activities in the past, I highly recommend you to try those out in cheaper neighbours of Goa such as Gokarna or Tarkarli in Konkan!
Not only are these activities more affordable here, but the water at the beaches is also cleaner, and the overall experience is more rewarding! 
Avoid shopping in Goa
You will find plenty of shopping areas in Goa typically outside major beaches. The shops here sell sarongs, swimsuits, kaftans, hats, jewellery and other Indian knick-knacks. In addition to these markets, you will find proper market areas that sell cashews to tourists. 
Besides these types of shops, Goa is also home to several organised flea markets that sell Indian spices, teas, carpets, handlooms etc. 
But truth be told, none of the items sold in any of these markets is cheap.
Even cashews that were once a signature Goa product now sell at rates similar to those in Mumbai, Delhi, and other Indian metropolitan areas. 
Basically, shopping in Goa is absolutely not worth it if you are travelling on a budget. It is best to avoid it altogether if you want to restrict yourself to a small budget. 
How much does a budget trip to Goa cost?
So now that we know what exactly to do to save money and yet enjoy Goa to the fullest let's see how much a cheap trip to Goa should cost you – 
Stay in a hostel or budget hotel or homestay – Rs. 500 per person, per night (Cheaper if not travelling solo)
Scooter rental- Rs. 350 per day
Petrol expense- Rs. 100 per day 
Food expense- Rs. 500 per person per day
Alcohol- Rs. 200 per person per day
Sightseeing- Nil
Shopping- Nil
Total expenses on a trip to Goa on a budget – Rs. 1,600 per day
Note that you can cut down this budget further if – 
you travel as a couple and benefit out of double occupancy discounts

limit your sightseeing and petrol expenses

eat only at roadside stalls and bakeries

do not drink
Now, you need to add the expenses of train travel to this budget. 
So travel to/from Goa by train (non-AC)— Rs. 400-1000 one way. 
Thus, if you plan properly, you should easily manage a 4 day trip to Goa in approximately Rs. 5,000 per person! 
So what are you waiting for? Stop making excuses and pack your bags already! 
Did you find this post useful? Save it for later on Pinterest!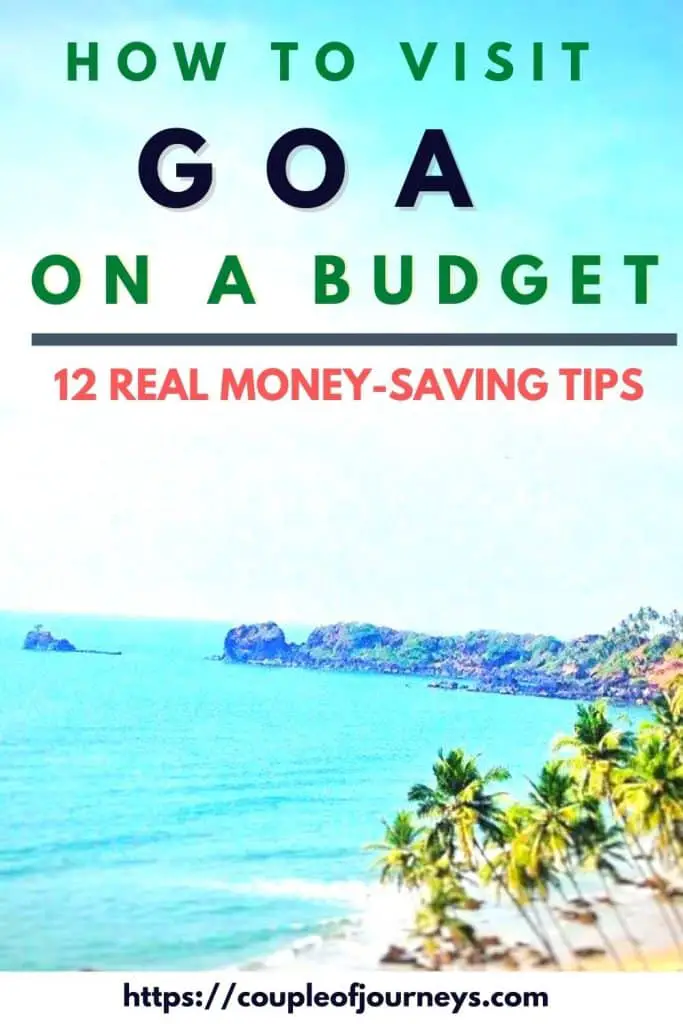 Don't forget to check out our travel guides on other amazing places in India here.
TOP TRAVEL RESOURCES
Here is a list of our favorite travel resources- the ones that I absolutely swear by when planning almost every trip. Go through this list to plan a hassle-free trip and save a lot of money!
Flight Booking: Check the availability of tickets, the best time to fly, and the cheapest fares on Skyscanner. You may also find a cheap flight via CheapOair
Accommodation: I absolutely love booking through Agoda. In most countries and particularly in Asia, I often find the best fares on Agoda. But I also love the no prepayment and no cancellation fee policy of Booking.com. For cheap accommodations and hostels, nothing beats Hostelworld.
Car Rentals: You may find and rent an appropriate car via RentalCars. It's hassle-free and reliable.
Guided Tours: I absolutely love GetYourGuide for local sightseeing tours, walking tours, history tours, and food tours. The booking process is seamless, and the tours are super affordable. But in Asian countries, I prefer Viator or Klook for their affordably priced tours.
Lounge Access: Get Priority Pass – my personal favorite card that gives me unlimited access to premium airport lounges all over the world
Hey, if you found this post helpful, share it with more people or buy me a coffee!