The Island of Gods? 13 Candid Reasons Not To Go To Bali
This website contains no sponsored content. The content is written entirely on my own and is based on my personal experience and extensive research. This post may contain affiliate links. If you make a purchase through one of these links, I may receive a small commission at no extra cost to you. As an Amazon Associate I earn from qualifying purchases. Please read the disclaimer for more information.
Undoubtedly one of the most serene, Instagrammed, and extravagant destinations in all of Southeast Asia, Bali makes it to the list of every avid traveler.
However, there are two sides to every coin. And I understand if you are skeptical and wondering what could be the reasons not to visit Bali. 
And so I am going to play the devil's advocate here and talk about a few of the bad things about Bali. Being someone who loves this place and has visited it more than once, I could enlist a hundred reasons to visit Bali. But I also know that love shouldn't be blind. So in this 'Bali expectation vs reality' post, let's look at why Bali might not float everyone's boat and why you should avoid Bali.
Have no time to read the long post? Let me share the top reasons not to go to Bali.
Overtourism in Bali has led to tourist scams, overcharging, and the loss of Bali's natural beauty. Many of the beaches are not clean anymore. Hotels, restaurants, and cafés in Bali are also much more expensive than those in other Indonesian regions.
Continue reading to get an in-depth idea of when not to visit Bali, where you shouldn't go in Bali, and why you shouldn't go to Bali.
13 Reasons Not to Go To Bali
#1 Too Touristy and Crowded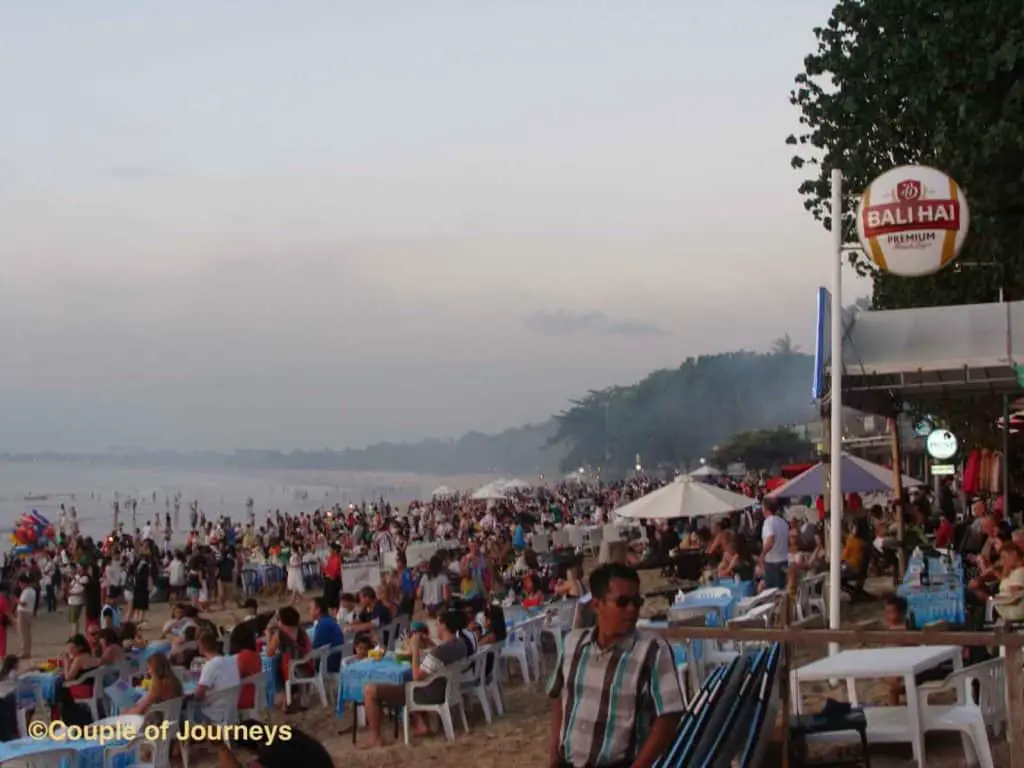 This resplendent paradise is not just on your list but on many others too. Bali is a heavily marketed destination, thanks to pop culture (remember the picturesque locations in Eat, Pray, Love ?) and social media.
The soaring popularity of Bali has resulted in it being crowded for most of the year. Tourism is the most flourishing industry in Bali. 
328,000 Bali nationals worked in the tourism industry in 2019.
With an online/on-arrival visa for 80+ nationalities traveling to Bali is very convenient. But this convenience brings on many challenges.
With visitors flowing in from all parts of the world, it is hard to find tranquillity in the clamor. The partying culture and nightlife in Bali attract many teenagers and students, and if you're visiting to seek some calm, you are likely to be disappointed. 
Imagine going to Pandawa beach in a hat for a fun tan with your favorite playlist and not being able to even sit calmly because of the havoc around you. Or not being able to walk into the waves at Kuta because there is so much garbage. Does not sound nice anymore, right?  
Originally touted as a peaceful paradise, this island has now been commercialized for globetrotters.
Instagramming your experience is definitely okay, but you would rather not be the subject of 20 random social media posts (without consent). 
Thus, if you are looking to seek a peaceful break, you'll have to pick and choose from the few calm, unexplored areas in Bali.
#2 Too Much to Do, Too Less time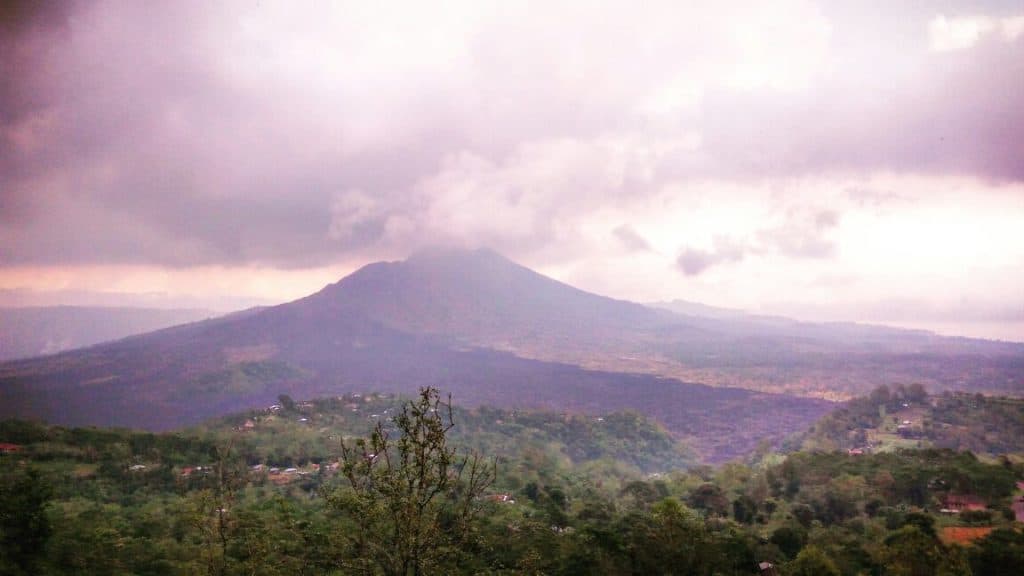 If you have read my post on how many days are enough in Bali, you know that you need at least 8-10 days.
Anything less than a week would definitely not do justice to the beauty radiated by this place. 
Whether it is going to Tegalalagang and soaking in the teeming rice terrace fields or getting an adrenaline rush on one of the many tall slides in the Waterbom Park; visiting the stellar Uluwatu temple or visiting monkeys in the Sacred Monkey Forest Sanctuary; going to the Tanah Lot temple, or watching birds and enjoying the scenery on Mount Batur, you can never choose in Bali. 
And you should never choose because each of these places and plenty of others are worth the visit. 
Besides temples and sanctuaries, there are enormous beaches and buzzing markets. It would not be sensible to visit Bali and not tick the major Bali attractions off your list.
So, Bali might not be your destination if you are looking for a short relaxed vacation (under a week).
#3 Tropical Weather- Always Hot and Humid
Most of South Asia experiences a tropical climate.
While getting a little vitamin D sounds nice, it is not always pleasant. Even during the dry season prevails from April to November, the humidity levels are around 80%. This means that stepping out in Bali always means getting sweaty. That's why, beach time in Bali feels a lot different than beach time in Europe.
The wet season is even worse and is definitely when you should not go to Bali. You will encounter heavy rain and dirty beaches with debris and trash. Even though you will escape the crowds, you will face the downpour. Beaches will be off your list, and commuting will be troublesome too.
Don't make these travel mistakes and ruin your trip.
Get my awesome trip make-or-break checklist
#4 Tourists can get scammed
Crime exists in every part of the world, and Bali is no different.
So is Bali safe to visit? It is but tourists who don't exercise basic caution can become victims of petty crimes like pickpocketing and bag theft. Mobile phone theft has also risen in tourist areas. 
While these crimes are termed petty, they really are not. Your bag carries most of your valuable stuff and a small theft can lead to a huge mishap. Motorbike theft is a rising concern too. Some neighborhoods are worse than others, so that is where you should not go in Bali. (Read about the time when our mistake taught us a huge lesson in Bali)
#5 Distance between tourist spots is too much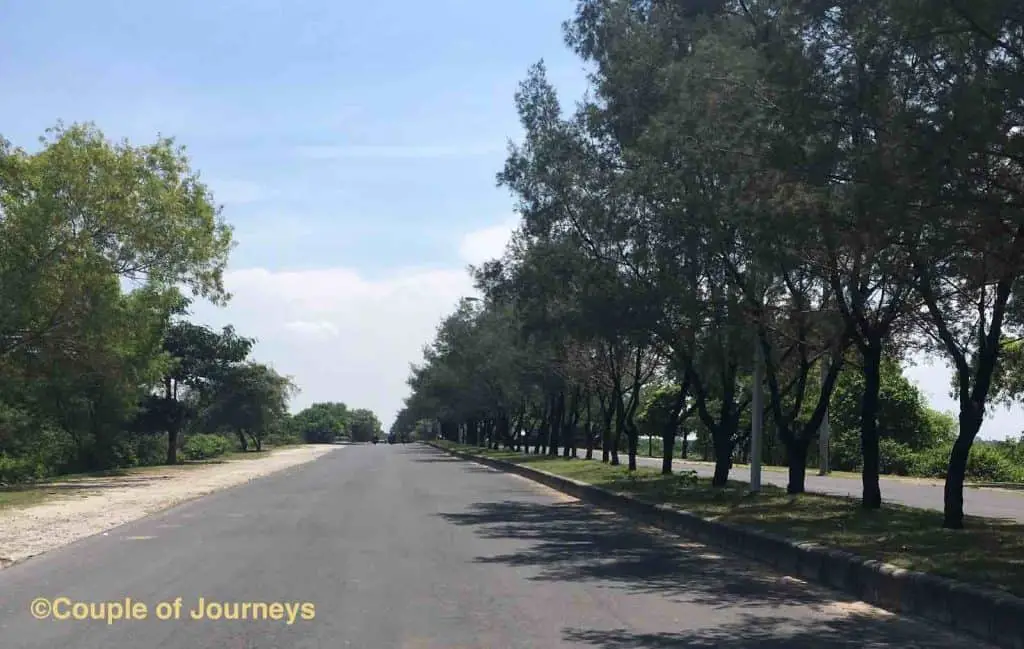 Most of the travelers in Bali prefer roaming around in taxis or on scooters and bikes.
But regardless of how you travel in Bali, you should note that if you don't pick your Bali accommodation wisely, you would end up wasting a lot of time commuting between places.
A trip from Uluwatu to Ubud takes about 2.5 hours. So a day trip to the lush green regions from Southern Bali with stops at all the major Ubud attractions could easily cost you an entire day.
If you are commuting on a two-wheeler, the sweltering heat would only make getting around in Bali all the more unpleasant.
The only way to tackle this issue is by splitting your stay in Bali. The least you should do is stay in southern Bali areas like Jimbaran, Nusa Dua, and Uluwatu for a few days and book a separate stay in Ubud or the nearby mountain regions for a few days.
Kuta or Seminyak even though considered central areas in Bali by many tourists demand a lot of commute between tourist attractions spread out across the town.
#6 Beaches are crowded, and the water is dirty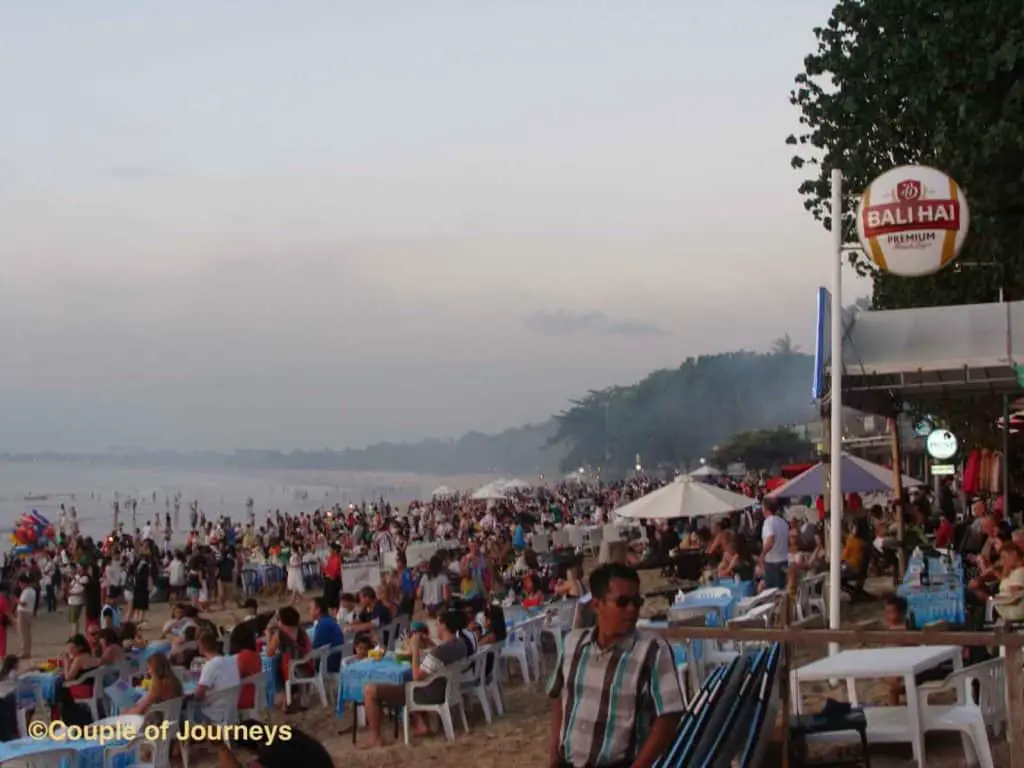 I already spoke about the crowds and the chaos, but I would like to reiterate it for the beaches.
When I think of a beach, I imagine it to be quiet, calm, and serene, with only the gurgle of the waves and the softness of the sand. 
I would hate this mental image of mine to be disrupted. Crowds swarm many of the main beaches of Bali like Jimbaran, Kuta, and Seminyak and it is mayhem. 
Not only people, but garbage is also a major issue in Bali. They had declared a garbage emergency in 2018, owing to the unsurmountable trash on seashores. 
Heaps of plastic waste went unsupervised and led to this misadventure. 
The Government dealt with it eventually, but it is an embarrassing proof of how mismanaged the system is. 
Environmental degradation is a big no, and an issue like this will also affect tourists like you and me.
#7 No Local Feel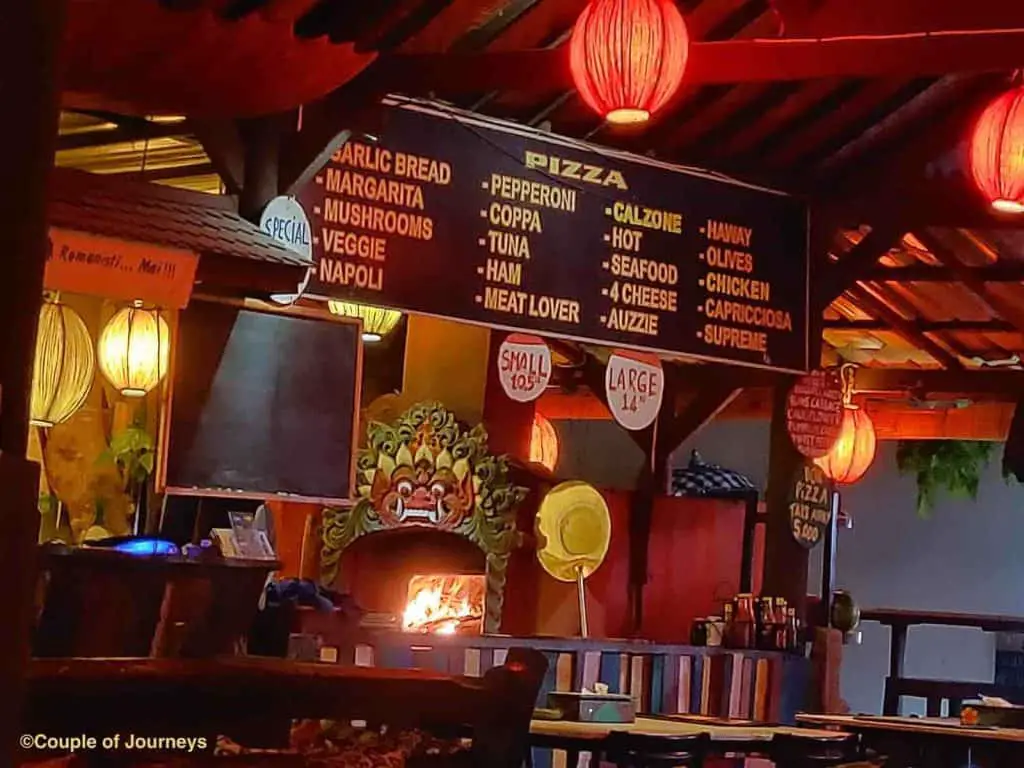 Food is an essential part of any trip.
It is a major criterion when planning a getaway, and bad food can ruin a good day. Nasi Goreng, Nasi Ayam (shredded chicken, boiled egg, roasted peanuts, steamed rice), Ayam Betutu, and Lawar are items you must try on your Bali trip. The culture of a country is reflected in its food.
Bali's booming tourism industry has led to the establishment of many restaurants and cafés.
The downside of the food in these places is that they serve global cuisines.
Their menu is modified according to our tastebuds. That is a plus point, yes, but it robs you of the local experience that I would much rather experience when in a foreign country.
#8 Temples are beautiful but entry inside the sanctum isn't allowed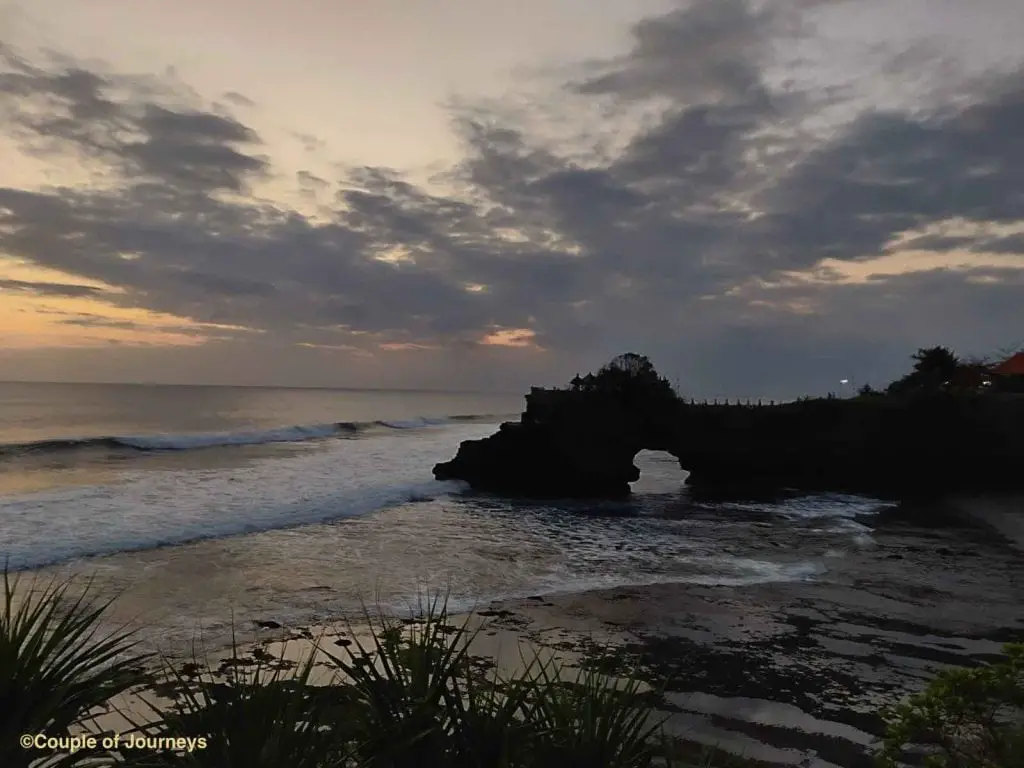 Bali is rightly the Island of Gods. 
Temples form an integral part of Balinese culture. 
Usually, each village has 3 temples serving different purposes. Whether you are religious or not, you must visit a few of the 10,000 temples in Bali. 
Balinese people are very conservative about their culture and put in tremendous efforts to keep it intact. For this reason, entry to foreign tourists is restricted. 
The central area of the temple (sanctum) is used for religious activities and no visitor is allowed. 
Even in temples, you must be dressed in sarongs (or any appropriate attire); otherwise, entry is not allowed.
Many Indians feel delighted about Bali being a Hindu island and express a desire of checking out local Balinese temples. But truth be told, I wasn't allowed inside the sanctum of any temple even though I practice the same religion.
So if you are visiting Bali for religious purposes, this could deter your plans.
#9 Too many manmade attractions have made Bali lose its charm
Commercialization of Bali with the advent of tourism has led to a decline in its natural beauty. 
The water park- Waterbom in Bali, is one of its highest-rated attractions. The Bali Zoo is another popular destination. Manmade attractions definitely supplement the tourism industry and the economy, but the essence of the place is lost. 
The spas and marketplaces are interesting but hardly evoke a local flavor.
#10 Traffic is Crazy
With the crowd comes the crazy. 
Owing to the constant bedlam on the streets, western tourists not used to driving in chaotic traffic would have to fully rely on taxis.
You should only rent a scooter or a bike if you are confident about riding around in disorganized traffic conditions.
Most Indians or Vietnamese tourists don't find this too problematic. But others would need to rely on taxis or stick to walking and exploring nearby areas.
#11 Bali Belly is a real menace
I am sure you must have heard of the Bali Belly. 
Bali Belly is a condition that causes stomach pain, vomiting, and traveler's diarrhea and might make you feel too sick to leave your hotel room.
The poor hygiene practiced in beachside shacks and local eateries is a prime reason why many tourists suffer from a Bali Belly. So if you are sensitive to spicy food, local water and poor food hygiene, you would have to stay in the fancy resorts of Bali or skip Bali altogether.
#12 Currency is Deceptive
Appearances are deceptive and so is Bali's Rupiah. If you are planning to visit Bali because Bali is cheap, you should rethink.
The tourist inflow has resulted in prices going up all across Bali making it far more expensive than any other region in Indonesia.
The expensive pricing particularly hurts when visiting manmade attractions like Bali Waterbom, Bali Zoo, or Bali Bird Park. Hot air balloon rides, watersports, scuba diving, etc are also quite expensive. Likewise most tourist-oriented cafes, beach clubs etc are overpriced.
To truly get the most bang for your buck, you need to carefully choose where to eat in Bali. The only department where the currency doesn't feel deceptive is accommodations. A grand luxury villa in Bali continues to come for a relatively lesser price tag than most regions around the world.
#13 Animal Cruelty is rampant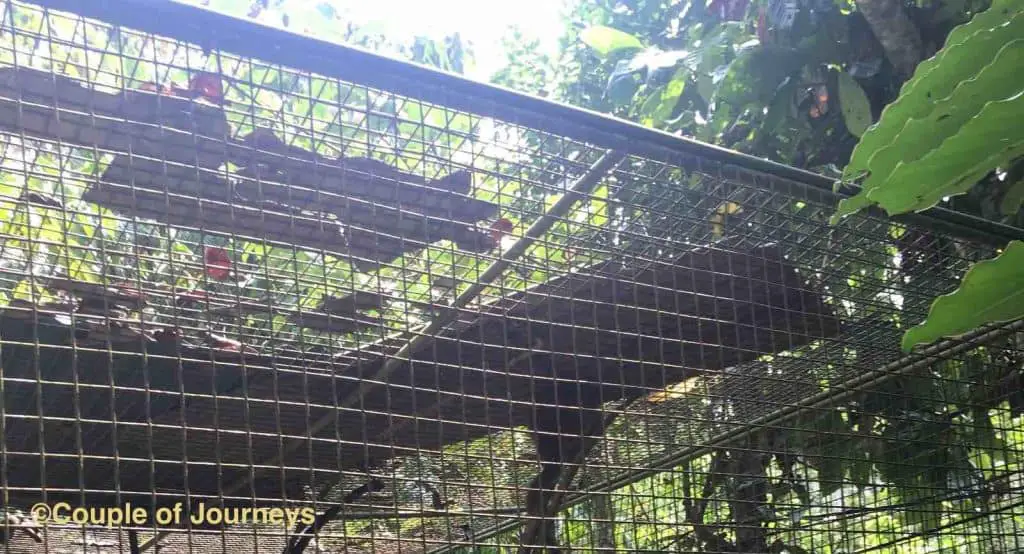 The Bali Zoo is famous for its variety of animals. 
They have curated experiential visits for travelers like, 'Breakfast with Orangutans', and 'Elephant Mud Fun' which allows people to enter the elephants' water pool and play with them. 
This attracts tourists, but it leads to animal cruelty. 
Animals have not consented to this. 
Similarly, the famous Luwak coffee or Civet coffee is made from coffee cherries that have been consumed and partially digested by Asian palm civets. The cherries are defecated together with other feces and then collected after being fermented in a civet's intestines.
This is also an example of animal cruelty and one of the major reasons why you should not go to Bali or at the very least, ditch such places spread out all across Bali.
Should You Visit Bali? Frequently Asked Questions
Is Bali safe? 
Bali is a fairly safe island and incidents involving physical harm are fairly uncommon. Petty crimes like pickpocketing and theft are on the rise. Likewise, scams do take place in touristy hubs. But only those that don't exercise basic vigilance fall prey to such crimes.
So if you exercise due precautions, Bali is a safe island for tourists.
Is Bali worth the hype?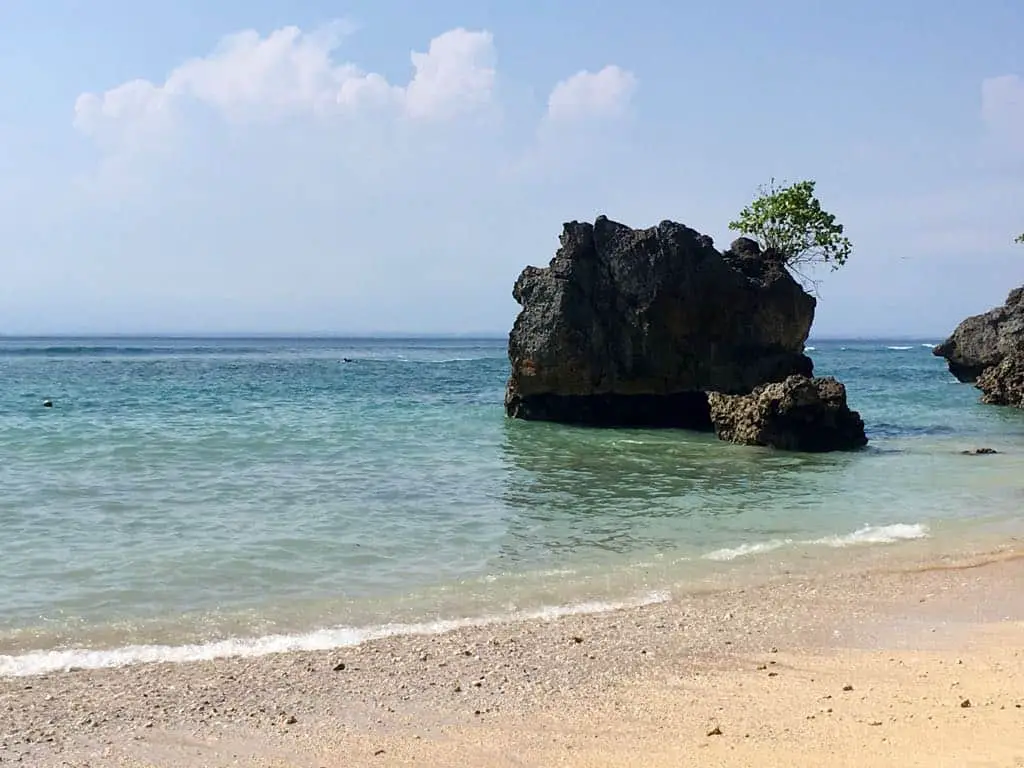 Bali is definitely worth the hype It is full of beaches, mountains, volcanoes, temples and many other natural and manmade offerings that are sure to wow its visitors.
The above reasons are only a way of presenting both sides of Bali so that you rationally set your expectations from the place. In fact, most of the reasons not to visit Bali are also reasons not to visit many other touristy places across the world.
So if the reasons above are not too much of a problem for you – visit Bali. It's beautiful!
---
TOP TRAVEL RESOURCES
Here is a list of our favorite travel resources- the ones that I absolutely swear by when planning almost every trip. Go through this list to plan a hassle-free trip and save a lot of money!
Flight Booking: Check the availability of tickets, the best time to fly, and the cheapest fares on Skyscanner. You may also find a cheap flight via CheapOair
Accommodation: I absolutely love booking through Agoda. In most countries and particularly in Asia, I often find the best fares on Agoda. But I also love the no prepayment and no cancellation fee policy of Booking.com. For cheap accommodations and hostels, nothing beats Hostelworld.
Car Rentals: You may find and rent an appropriate car via RentalCars. It's hassle-free and reliable.
Guided Tours: I absolutely love GetYourGuide for local sightseeing tours, walking tours, history tours, and food tours. The booking process is seamless, and the tours are super affordable. But in Asian countries, I prefer Viator or Klook for their affordably priced tours.
Lounge Access: Get Priority Pass – my personal favorite card that gives me unlimited access to premium airport lounges all over the world
Hey, if you found this post helpful, share it with more people or buy me a coffee!