The Best Area to Stay in Bali for Older Couples: Detailed Guide
This website contains no sponsored content. The content is written entirely on my own and is based on my personal experience and extensive research. This post may contain affiliate links. If you make a purchase through one of these links, I may receive a small commission at no extra cost to you. As an Amazon Associate I earn from qualifying purchases. Please read the disclaimer for more information.
Are you looking for the best area to stay in Bali for older couples? So this post is perfect for you! I have been to Bali multiple times. I have also then used my experience of visiting Bali to plan a Bali trip for my parents (senior citizens) as well as a few more older relatives.
Don't have the time to read the full article?
The best area to stay in Bali as an older couple is Sanur.
Central location, natural beauty, tranquility, lots of things to do – it's got it all.
Ajanta Villa in Sanur offers couple-friendly stays. See prices and availability.

This guide is ideal for older couples visiting Bali. It would tell you exactly about
– the best things to do in Bali for couples
– where to stay in Bai for couples – especially for older couples and senior tourists to Bali
– suggest the best Bali resorts for couples, and in general, the best place to stay in Bali for couples – especially seniors, and old souls who hate the loud single life.
Where to Stay in Bali for Older Couples – Top Picks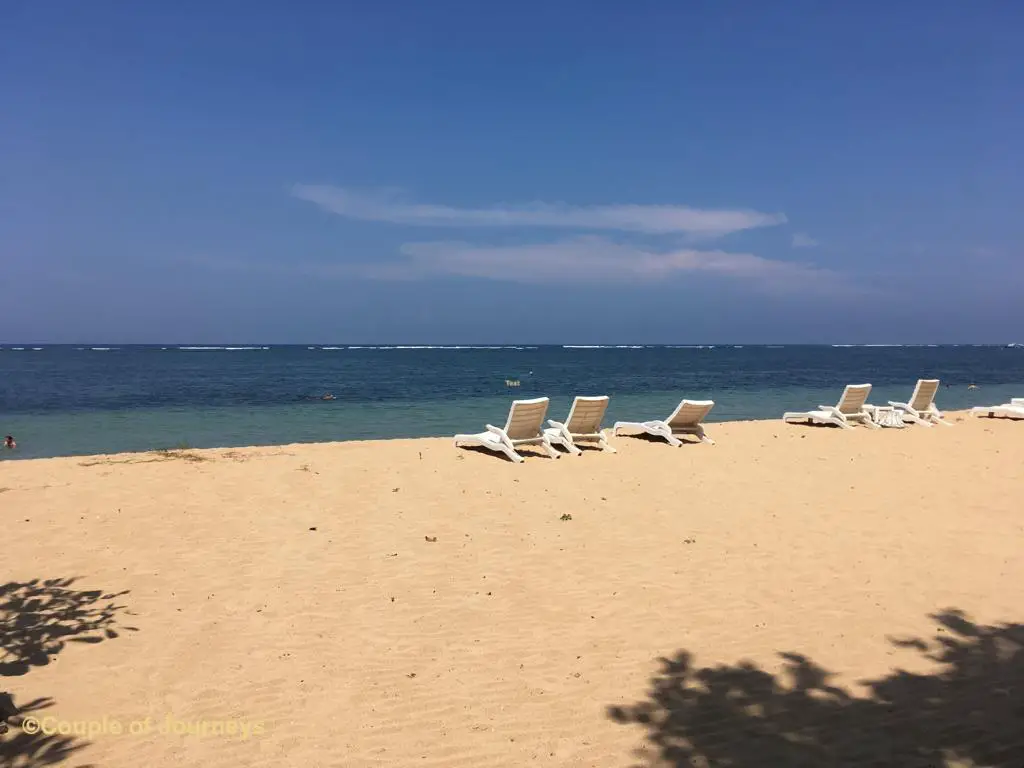 Sanur
Calm area with a pristine beach, excellent location, plenty of things to do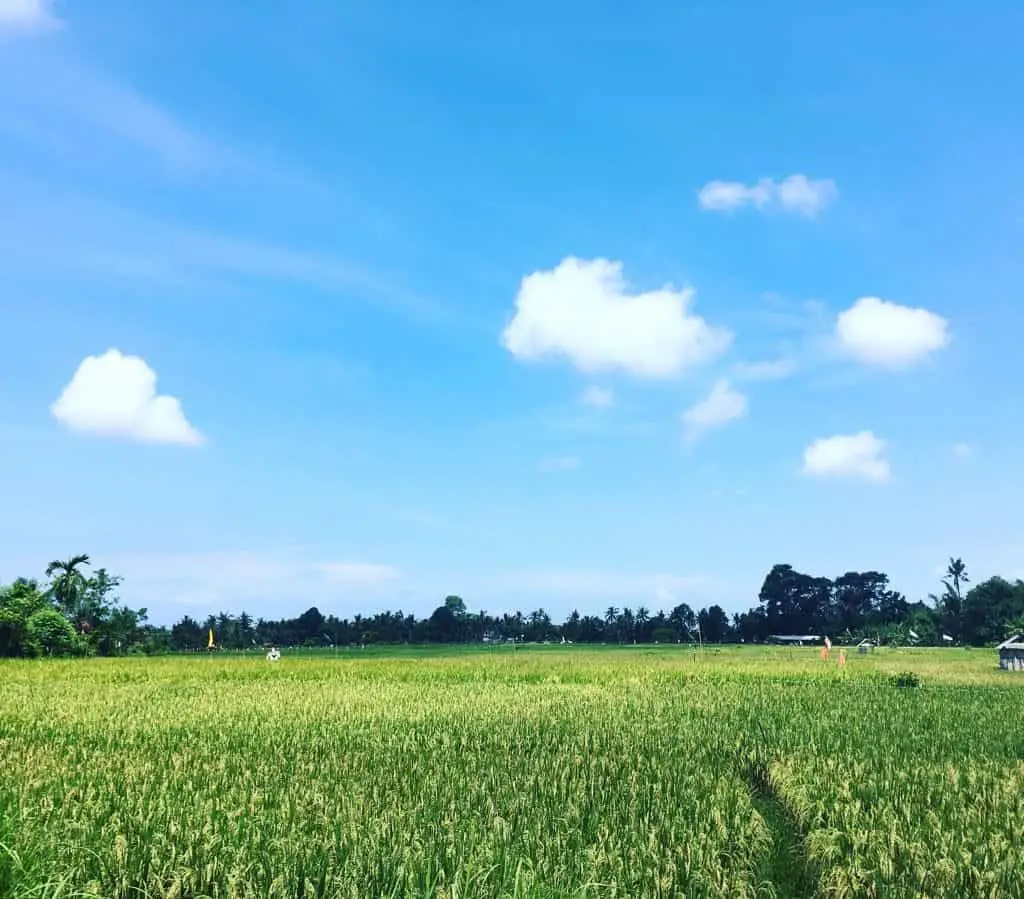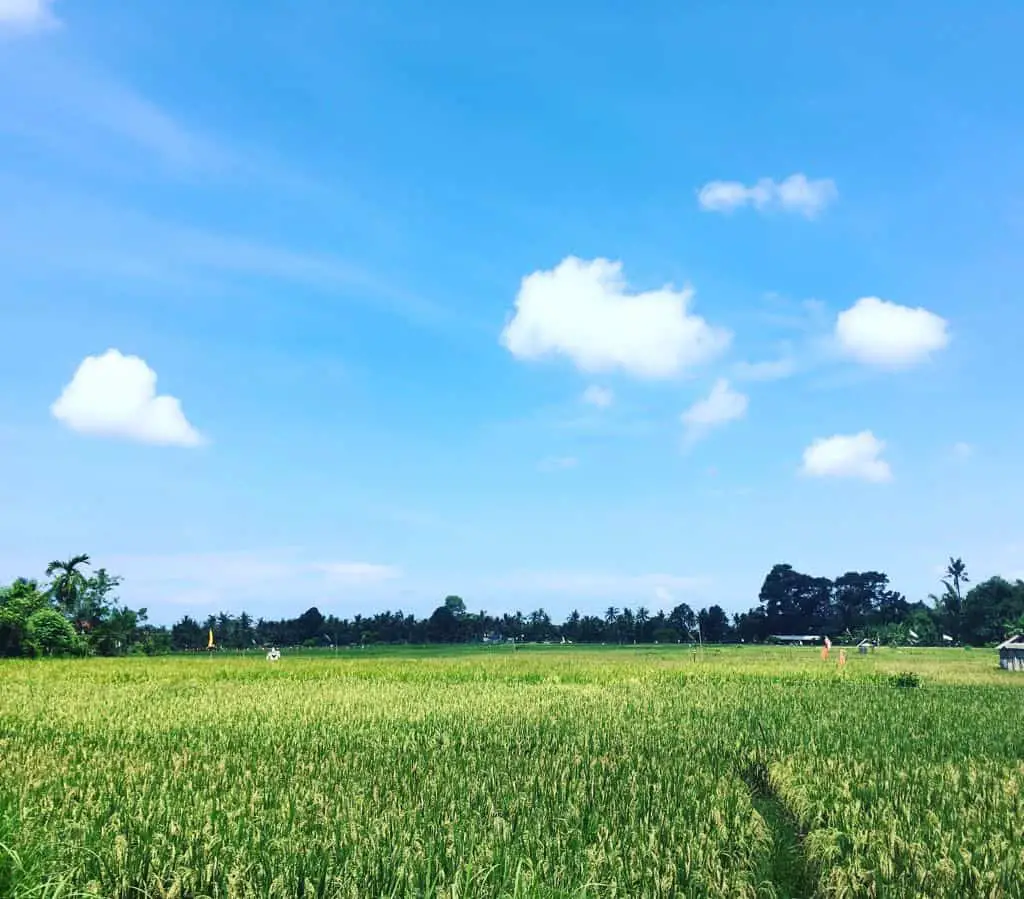 Ubud
Cultural hub, greenery with rice paddies, temples, handicraft markets, and more
Is Bali senior-friendly?
Bali is absolutely senior-friendly. Seniors can relax on secluded beaches like Sanur, or opt for a luxe holiday at Nusa Dua. They can visit serene temples like Taman Ayun, Besaikh, etc, or attend cultural performances at Garuda Wisnu Kencana or watch the Kecak dance show.
Elders can even stay long-term at one of Bali's many villas and enjoy its lovely tropical weather walk through its rice fields, shop for handicrafts, and attend cooking classes.
The only aspects of Bali which may be bothersome for seniors visiting Bali are its uneven pavements, steep steps at some of its top attractions like Uluwatu Temple, and loud tourists in prominent tourist areas like Kuta, Tanah Lot, etc.
📖 Related Read:
This article is specifically written for elderly couples visiting Bali. But if you are a young couple visiting Bali on a romantic vacation or honeymoon, read this broader article on the best places to stay in Bali for couples.
Best Area to Stay in Bali for Older Couples – Top 5 Areas
1. Sanur – beach paradise, perfect location, and serenity
The best place to stay in Bali for couples is Sanur – and even more so it's the best area to stay in Bali for older couples – who want to indulge in slow travel and a more relaxing beach vacay.
Why is Sanur ideal for older couples going to Bali?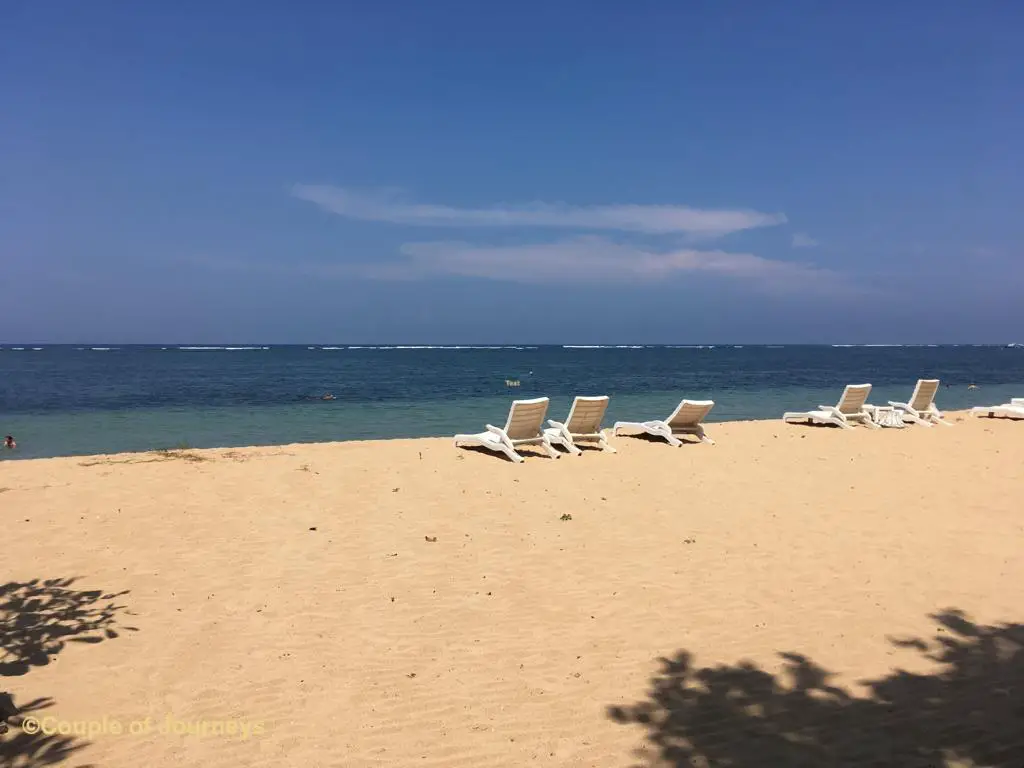 Sanur
– is exceptionally clean
– has a wide, even coast
– has even waves perfect for swimming
– is quiet and not full of loud, single tourists
– has some of the best places to stay in Bali nearby
– is quite centrally located
Where is Sanur? 
Sanur is located in the southeast part of Bali. Its location is one of its most positive characteristics as it allows ease of travel
– to the airport (20 minutes away)
– to the southern touristy region of Bali (1 hour away)
– to Ubud (1 hour away)
What makes Sanur the best area to stay in Bali for couples is its a port connecting it to nearby island. So you can quickly hop on a boat or a speed boat to visit the Nusa islands – Nusa Penida, Nusa Lembongan, and Nusa Ceningan.
Sanur is also an ideal port to visit the Gili islands – Gili Trawangan, Gili Meno, and Gili Air.
Things to do for older couples in Sanur 
Spend time at the beach
Bali for older couples means spending plenty of time together at the beach and Sanur is the top-pick for that.
The beach is lined with plenty of sunbeds. If you live in a hotel along the beach, you will enjoy access to private sunbeds. Otherwise, you can pay and use the sunbeds for the entire day.
The water at Sanur is also very swim-friendly.
Head out snorkeling or sea-walking
If scuba diving is too adventurous for you and your partner, you can engage in easier sea activities. Bali for older tourists itinerary can include sea walking or snorkeling.
Sanur is again the best base for this purpose.
There are plenty of water sports operators that take tourists into the deep waters of Sanur for these activities making Sanur the perfect base.
Eat at Sindhu market
Sindhu market is one of the best night markets in all of Bali. It is quite small but pretty lively and sells fresh local food. You can bond with your partner over a delicious plate of nasi campur or nasi goreng here.
In addition to this, there are many spas that offer couples massages.
The Maya Sanur Spa and the Nest Boutique Spa are some of the best spas in Sanur.
Where to stay in Sanur?
Sanur is one the best areas to stay in Bali for couples because the area is full of excellent hotels and resorts which are tastefully done and ideal for all budgets.
The luxurious design of Ajanta Villa makes it one of the most sought-after villas in Sanur. 
It is also only about 50 meters away from the Sanur beach and close to all the major Sanur attractions.
The daybed and sun loungers are excellent for relaxing by the pool, the large, quiet pool is surrounded by trees and flowers and the staff goes above and beyond to make your stay comfortable.
Maya Sanur Resort & Spa is right next to the beach. It also has a lovely outdoor pool, surrounded by lush greenery. There are 4 in-house restaurants – so you don't have to step out at all if you want a chill vacay.
There are many on-site facilities that make it ideal for getting your family along too. The spa here is one of the best in all of Sanur. An absolutely excellent choice for couples who want to looking for a rejuvenating stay.
---
2. Seminyak – upscale area, ideal for the best mix of privacy and buzz
Why is Seminyak ideal for older couples going to Bali?
Seminyak
– has upscale resorts and hotels
– provides excellent shopping opportunities
– has plenty of restaurants serving local and international food
– is lively but not as loud as its neighbour Kuta
– is centrally located
Where is Seminyak?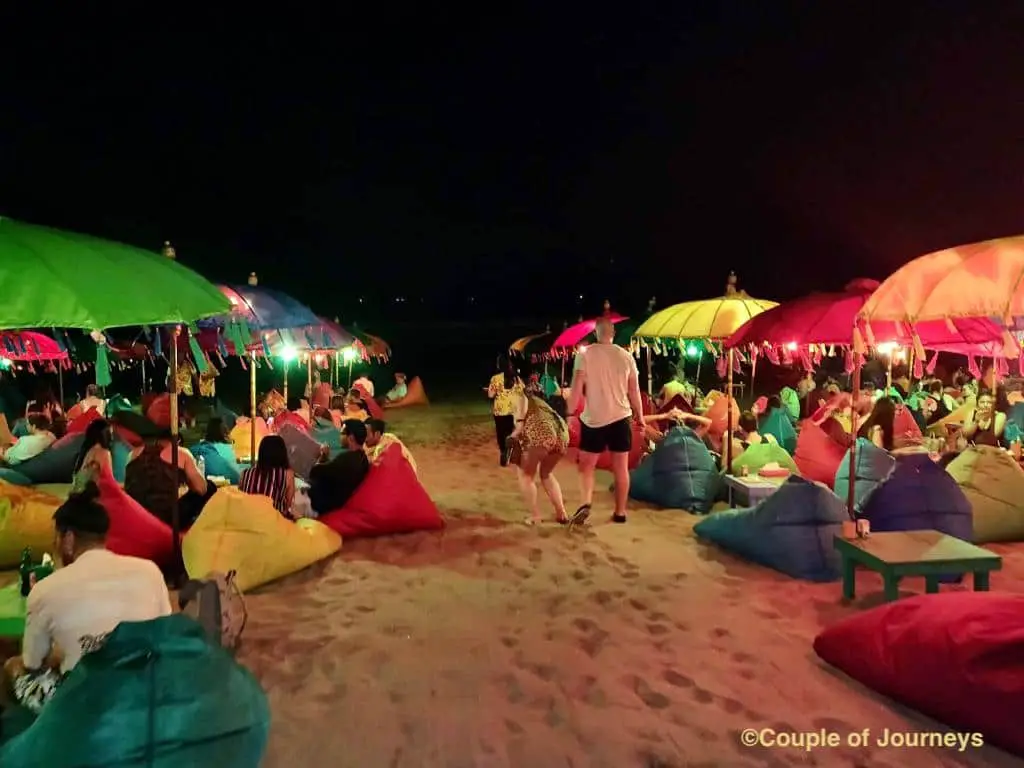 Seminyak is located in the southwestern part of Bali.
Seminyak
– to the airport (20 minutes away)
– to the southern touristy region of Bali (1 hour away)
– to Ubud (1.25 hours away)
Seminyak is home to a few beaches – Seminyak being the main one, followed by Double Six Beach and Legian Beach. It is a short-distance away from the backpackers' hub Kuta and yet surprisingly far less loud and busy.
It's an ideal location for couples who don't want to be away from the buzz but still want some moments of solitude and tranquility.
Things to do for older couples in Seminyak 
Spend time at the beach
Head out to the beach – pick anyone that matches your vibe.
– Legian is full of surfers but has plenty of sunbeds.
– Double Six has many restaurants and cute, colorful beanbags to lounge and chill for hours
– Seminyak beach is a mix of both, has a wide shoreline.
– Petitinget – north of Seminyak, one of the most central yet best quiet places to stay in Bali
The beauty of these beaches is that they offer the best sunset views in all of Bali. The white sand makes them very picturesque and an ideal spot to laze around.
Chill at a Beach Club
Seminyak is home to some of the best beach clubs in all of Bali. Of course, the beach clubs are often loud but are a great way to connect with the touristy pulse of Bali on your otherwise laid back trip to Bali.
The best beach clubs in Seminyak are
– Mano Beach House – a very pretty Bohemian-themed beach house located right at the beach Secure a daybed by the pool, order an exotic cocktail and watch the world go by.
– Potato Beach Club – this club is perfect regardless of age and that's why it's the most popular beach club in Seminyak. If you want to be surrounded by buzz while sipping on wine and eating a plateful of delectable food, go here before sunset.
Go Shopping
The Jalan Raya Seminyak is the best place to shop in Seminyak and probably all of Bali. It offers a perfect mix of local and international brands. Get yourself pretty kaftans, classy handbags, or designer bikinis.
Pamper yourself and your partner at Top-Class Spas
Seminyak being an upscale area has some of the best spas in Bali.
Go for a couples massage at some of the popular ones like the 📍De Nyuh Spa or my favorite 📍Putri Ubud Spa Seminyak where they pamper you with ginger tea and biscuits after a blissful 60-minute Balinese massage.
In addition to this, you can head out on day trips from Seminyak to Jimbaran (for the best seafood), Uluwatu (For the views), Nusa Dua and Pandawa (For some more beach time) and to Ubud (For greenery and mountains)
Where to stay in Seminyak?
Seminyak is a beach resort hub – that means you get beachtime, romance, calm and sunshine all in a single package.
The Seminyak Beach Resort & Spa 
The Seminyak Beach Resort and Spa is one of the best places to stay in Seminyak, Bali for couples. 
Enjoy gorgeous views of the ocean from its very own infinity pool. You can stay in rooms that come with a plush jacuzzi or opt for your very own private villa.
The staff here ensures that you are pampered throughout. The breakfast spread is extensive. The location is a stone's throw away from most major restaurants. The in-house spa offers excellent services.
In short? It's one of the best romantic resorts in Bali. And it comes at a fairly reasonable price tag as well.
The location of this villa is right between Seminyak Beach, Double Six Beach, and Legian Beach. The villa has many restaurants and spas nearby.
But what makes this villa excellent for seniors is that it is CHSE certified. Plus the private villa comes equipped with your own pool, daybed, plunge pools, an in-house spa, yoga room, room service, and above all a majestic, authentic Balinese design. Perfect to unwind in style!
---
3. Nusa Dua – ideal for luxury, ocean views, and privacy
Nusa Dua is one of the best places to stay in Bali for couples. It is the definition of a luxurious, relaxing area. The ITDC (International Tourism Development Corporation) maintains Nusa Dua. This area has private internal well-maintained roads, boutiques, parking spaces, and gardens and feels much more high-end and still retains the natural charm of Bali's coastline.
Why is Nusa Dua ideal for older couples going to Bali?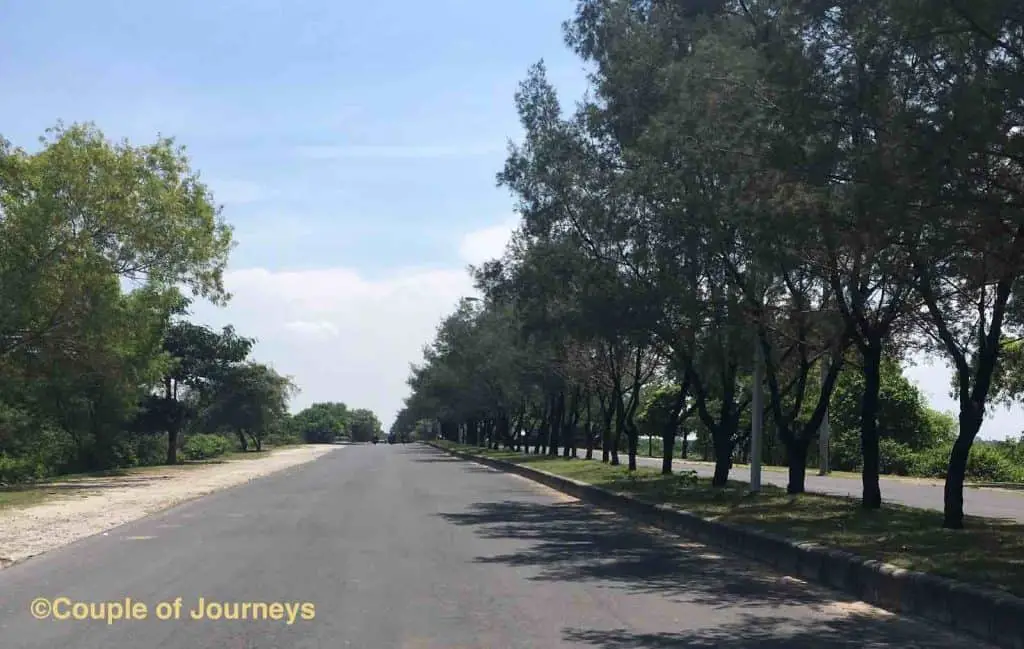 Nusa Dua is the best area in Bali for couples (especially seniors) is that it
– has many beach resorts and globally renowned hotel chain properties
– is close to many famous attractions like Uluwatu, Jimbaran, Garuda Wisnu Kencana etc.
– has swim-friendly, safe beaches,
– is home to one of the best golf courses in Bali
– is serene and peaceful and doesn't have loud beach clubs
– is well-connected with other parts of Bali
Where is Nusa Dua? 
Nusa Dua is located in the southernmost part of Bali.
Nusa Dua
– to the airport (35 minutes away)
– to Kuta (25 mins )
– to Ubud (1.5 hours away)
Nusa Dua area is home to a few beaches – Tanjung Benoa, Nikko, Samuh, the main Nusa Dua Beach aka Mengiat Beach, Geger, and Pandawa. In addition to these beaches, if you stay at a luxury resort, you would also get access to a private beach.
It's an ideal location for older couples who don't want to move around the island much and are seeking tranquility, peace, and mind-blowing natural beauty.
Things to do for older couples in Nusa Dua 
Spend time at the beach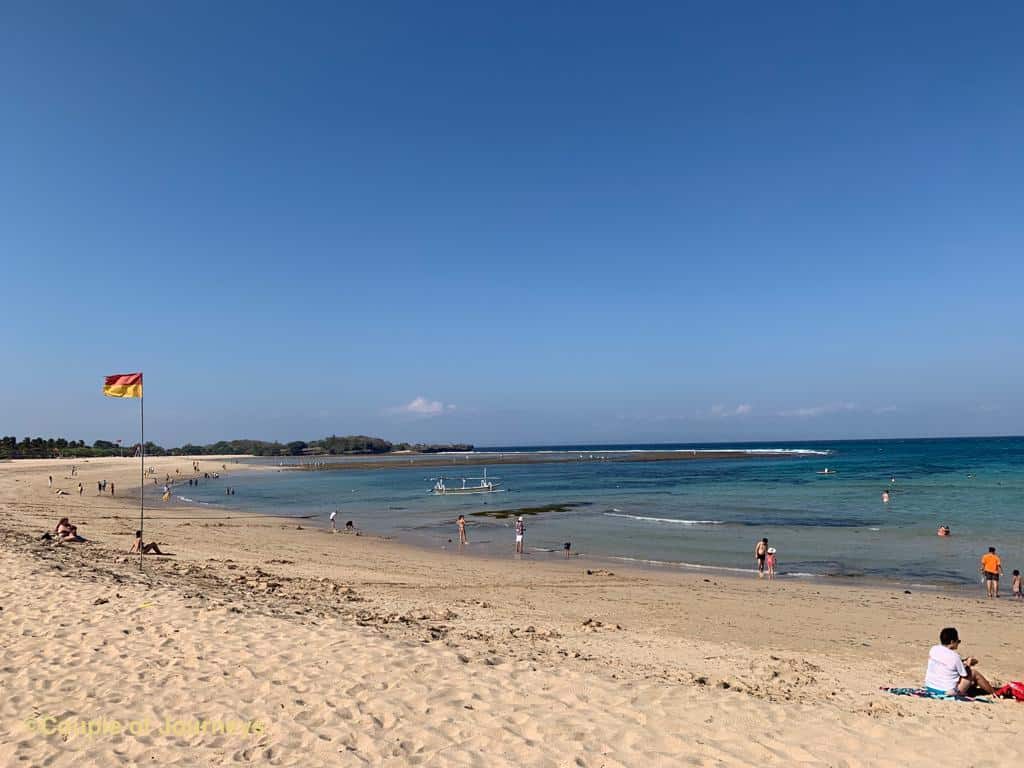 This would be a fairly standard 'thing to do in Bali' for older couples.
I recommend not opting for Pandawa Beach or the main Nusa Dua Beach as the two can get fairly crowded during the peak travel season i.e. between June and August.
Go sea Walking
Just like Sanur, Nusa Dua also provides excellent opportunities for sea walking. Head to 📍Tanjung Benoa for seawalking.
The Tanjong Benoa Sea Walker Experience is well-managed and comes with a pick-up and drop option. It enjoys a solid 4.5+ star rating and is extremely popular amongst tourists visiting Bali.
Check price and availability
Visit famous tourist places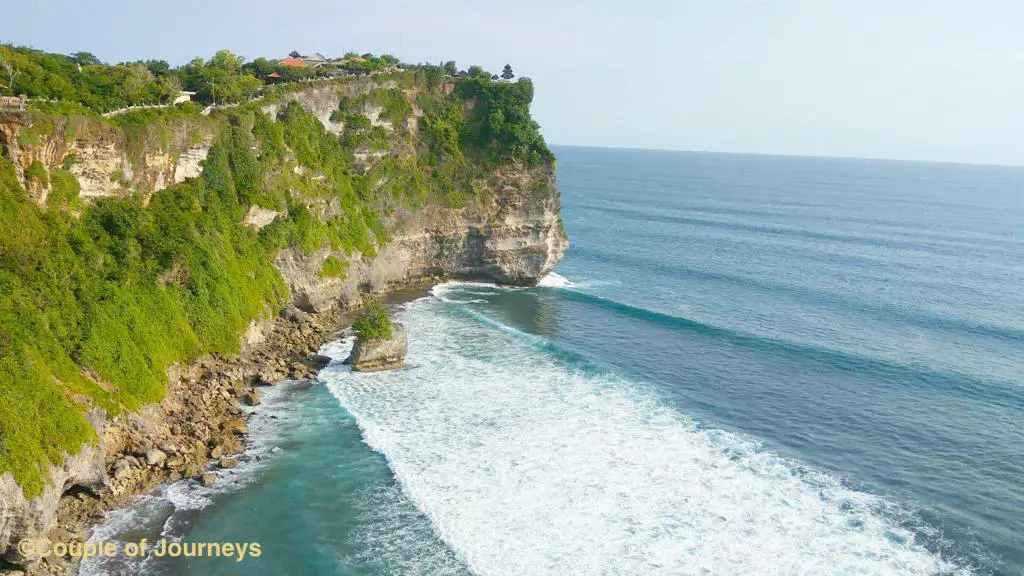 A few top Balinese tourist places close to Nusa Dua are
– Uluwatu Temple: even if the temple involves climbing a lot of stairs, watching the Kecak dance show involves hardly any climbing. The stunning sunset views of the Indian Ocean from the Kecak dance amphitheater make the visit even more special.
– Garuda Wisnu Kencana: A cultural theme park in Bali famous for its performances, mini-movie theatre, and the tall statue that can be seen from the air while landing at Bali airport.
– Jimbaran Beach for sunset and seafood: There is nothing more satisfying than a candlelight dinner of freshly prepared seafood at sunset. The place does get crowded, but still makes for good memories and is just about 15 minutes away from Nusa Dua.
Go on a walking trail
There is a fantastic trail along the beachfront of Nusa Dua that's a treat to the eyes. It is fairly easy and takes you along the entire Nusa Dua coastline.
You can start at the main Nusa Dua beach i.e. the Mengiat beach and continue northward till you feel comfortable walking.
Visit the Water blow Bali
Waterblow Bali is an area where the crashing waves make the water splash upward. Its a fenced area with a stunning view and a refreshing way to get drenched in a safe, fun way.
book a couple's spa package
Most global hotel chains with properties in Nusa Dua offer first-grade spa services. You can pick any one of your liking.
For the best experience, I recommend the Nusa Dua Royal Couple Spa . In this package, you are taken to a spa villa where you are pampered with a romantic
– lemongrass foot wash
– 90-minute Balinese massage
– aromatic body scrub
– calming flower bath and shower (herbal tea, fruits, and some snacks)
It's the best thing to do in Bali as a couple regardless of your age.
Check the availability and prices of the Royal Couple Spa
In addition to the above, some of the things to do while staying in Nusa Dua are
– visit the turtle island at Tanjung Benoa
– visit the golf course
– visit the Bali collection – a world-class shopping and dining area inside ITDC with free shuttles to most major hotels.
Where to stay in Nusa Dua?
The Sofitel Nusa Dua resort is a small world in itself with a sprawling complex area full of pools, daybeds, top-class restaurants and above all – fantastic ocean views.
The large beachfront area is excellent for relaxed walks, morning jogs, or simple laid-back evenings.
Many globally renowned five-star hotels like Sofitel cost much lesser in Bali and prove to be one of the best Bali hotels for couples who want to experience luxury without burning a hole in their pocket.
Royal Santrian Villa is the place to be for couples who want homely warmth, luxury, and privacy rolled into a perfect place.
The villas feature a gorgeous private pool and well-maintained gardens.
The location is also perfect as it is right next to the beach. Bali Collection is also just a few minutes away. There is an in-house restaurant serving delectable global cuisine.
Overall, it's the best place to spend a few days for a couple in Bali.
4. Ubud – Perfect for greenery, tranquility and cultural exploration
The center of Balinese tradition and culture, Ubud is one of the must-visit places in Bali. Ubud has tranquility at its heart. It is a place with lush greenery, hills, rice fields, waterfalls, temples, and handicraft markets – making it the one of the best places in Bali for seniors.
Why is Ubud ideal for older couples going to Bali?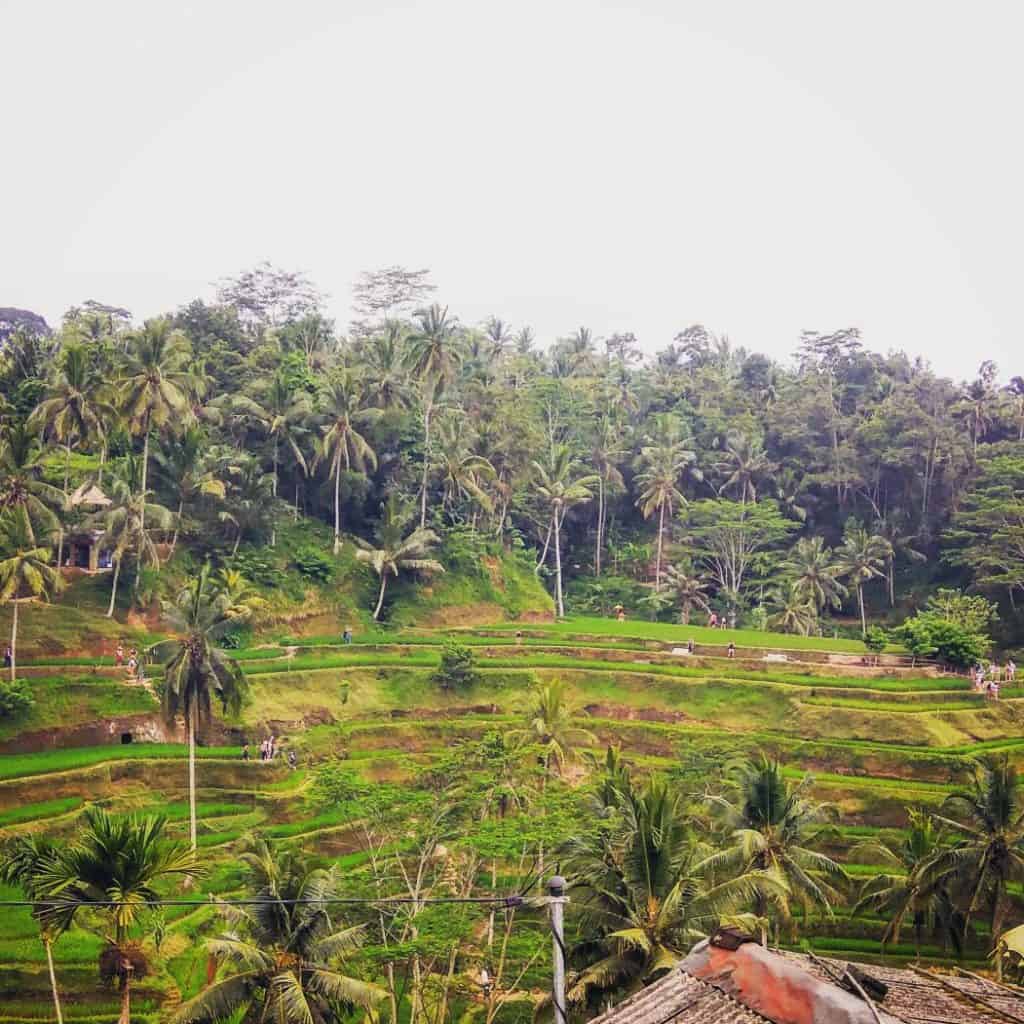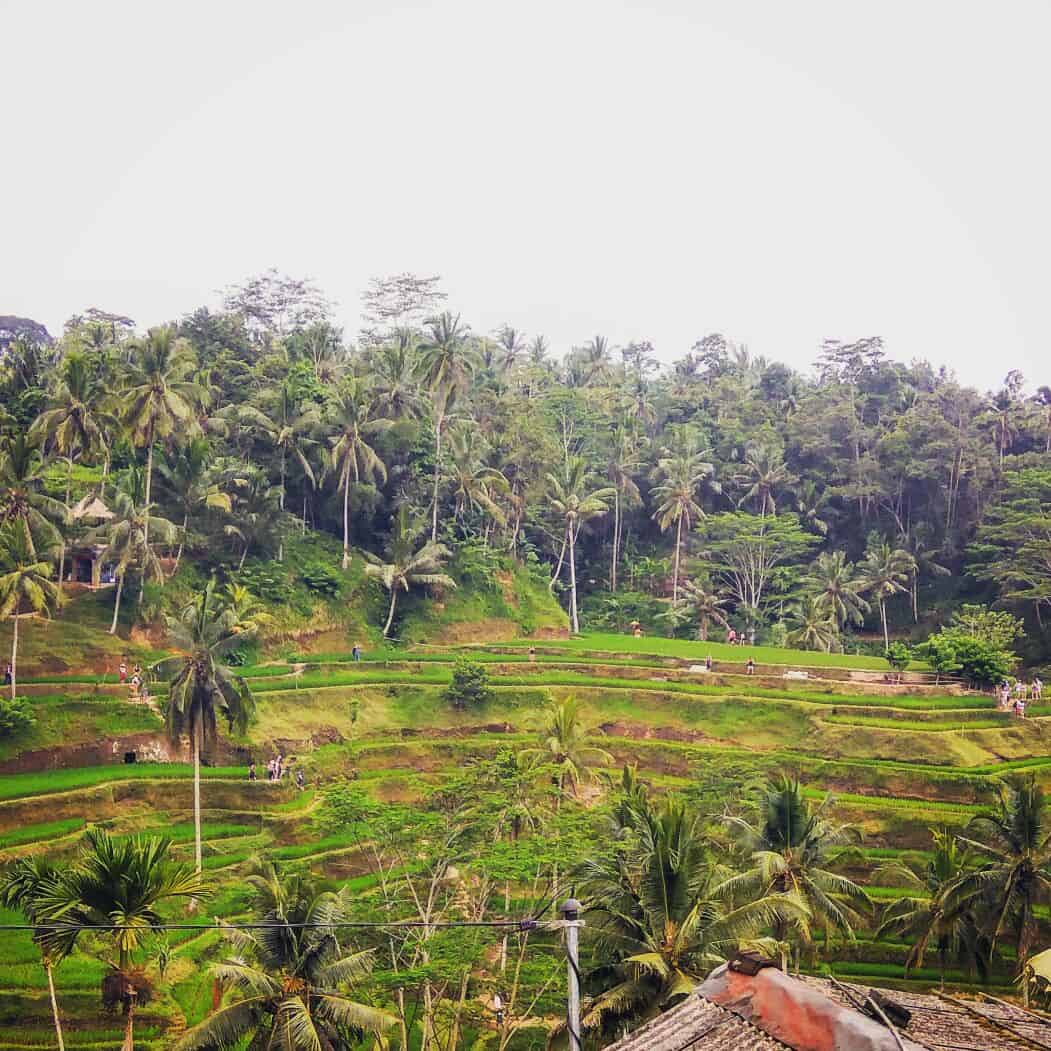 Ubud
– has most homely yet artistically done villas
– has lush greenery and rice paddies all around providing a terrific break from crowded beaches
– has many cultural attractions like temples, art performances, handicraft markets, etc.
– has many yoga centers and cooking classes
– provides an authentic Balinese experience
Where is Ubud? 
Ubud is located in the uplands of the island of Bali.
It is located in the Gianyar Regency in the center of Bali.
– to the airport (1.5 hours away)
– to Kuta (1.5 hours away )
– to Ubud (2 hours away)
Ubud is perched in the hilly regions of Bali and is away from the southern touristy hub of Bali.
Things to Do for older couples in Ubud
Even though Ubud is away from the touristy southern regions of Bali like Nusa Dua, Uluwatu, Kuta, etc. it has plenty of things to do for senior tourists to Bali.
Visit Hindu temples and shrines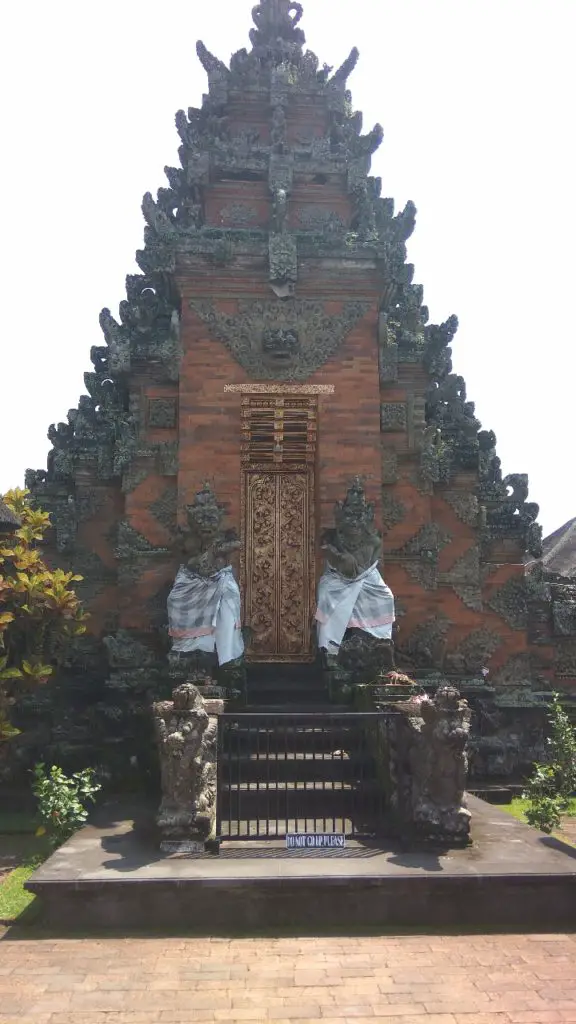 There are so many temples in and around Ubud providing a beautiful insight into the life and spiritual beliefs of local Balinese people. Some temples that are a must-visit are
– Saraswati Temple and Ubud Water Temple (located in the heart of Ubud close to the palace)
– Goa Gajah Temple
– Pura Pentarah Sasih
– Tirta Empul Temple (45 mins away)
– Taman Ayun Temple (45 mins away)
Visit the Ubud Palace
This centrally-located palace is where the royal family of Ubud resided. But today, it is known for its Legong dance performances conducted daily at 7:30 pm.
Shop for handicrafts at the Ubud Art Market
The Ubud market sells paintings, fabrics, bags, sarongs, coasters, jewelry, musical instruments and so much more. The market is open from 9 am to 6 pm and is a shopper's paradise.
Take a walk in the rice paddies
I highly recommend walking in the Tegalang Rice terrace. The walk does involve a few steps but the green paddies are refreshing and an experience best enjoyed in Bali.
Attend a private cooking class
I know that there are plenty of options to choose from but the cooking class I highly recommend is the Private Balinese Cooking Class. It's the best use of your time while in Ubud and makes for a lovely activity to take up with your partner.
As part of this cooking class, you
– go to a small village north of Ubud
– learn about local cooking customs
– handpick your ingredients from a garden
– make 5 local preparations (you can opt for vegetarian variants too) and take the recipes back home with you
– eat a hearty meal
It's a wholesome package that goes well beyond a standard cooking class.
In addition to this, you can visit the many waterfalls (if you don't mind the small hikes leading to them), check out the Sacred Monkey Forest, attend yoga classes, and pamper yourself at Ubud spas. (But truth be told, I find the spas in Ubud located a bit outside the town and usually more expensive than the more commercial ones in Seminyak or Nusa Dua)
Where to stay in Ubud?
Ubud has many resorts and hotels. Some of them include:
Baruna Sari Villa and Yoga Retreat
The key to making the most of your time in Ubud is to stay in a central location. You would find many exotic villas on the outskirts but those are ideal if you don't want to explore Bali at all.
But for a regular couple visiting Bali, the Baruna Sari Villa is extremely popular because of its proximity to Ubud centre. It takes hardly 10 minutes to reach the Ubud center from this villa.
The villas offer excellent privacy, look stunning and come with various types of room options. You can opt for one with a private pool and a hot tub or book their couple's package to make your stay memorable.
Wana Bucu Villas by Pramana Villas
This is a sustainable villa in the heart of Ubud – that comes with one of the prettiest private pools. There is a cute tub right next to the pool too.
The breakfast options here are widespread and the staff even arranges for a floating breakfast at your request. The rooms are spacious and the overall feel of the villa is luxurious. The staff goes above and beyond to make your stay comfortable.
---
Top tips for older couples visiting Bali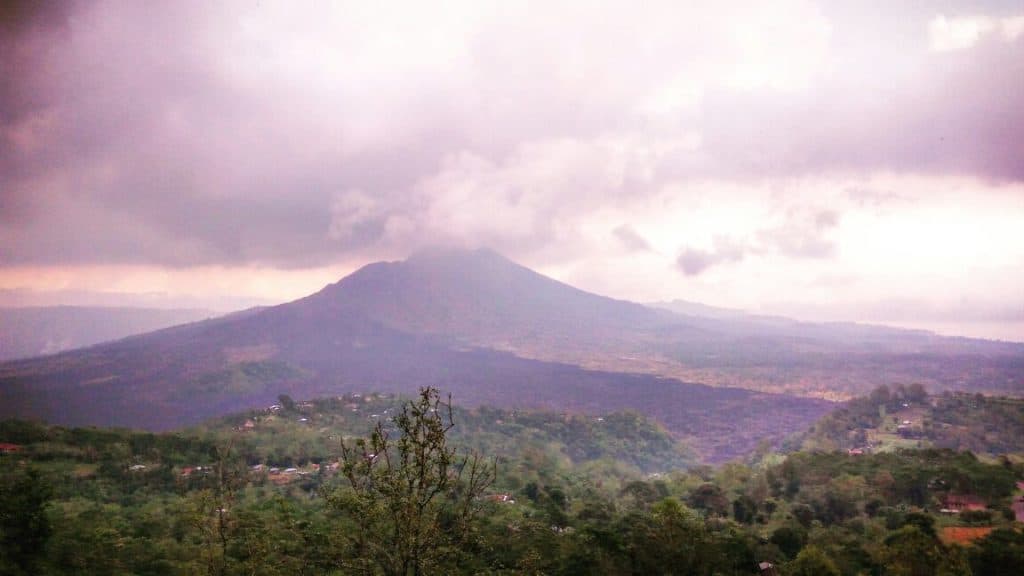 If you are an elderly couple visiting Bali, there are a few things you must keep in mind:
1. Rent a car with a driver
Public transport in Bali is fairly non-existent. Most tourist attractions are also spread out across the island. Regardless of where you are staying, book yourself a private car with a driver available at an economic price.
Driving in Bali is not recommended due to its chaotic traffic.
You can check the availability of a private car with a driver here.
2. Avoid adventurous water sports
The health and safety regulations are not too strictly followed in Bali by its watersport operators. So engaging in low-risk activities is recommended. Else, only go for activities that are renowned or recommended or ones that enjoy a good rating score like the Tanjong Benoa Sea Walker Experience
3. Spend enough time in Bali
Even though in my article on how many days are enough in Bali, I recommend spending 8-10 days in Bali. Bali for senior citizens is best explored at a slow pace. So whether you are traveling with or without family, it is advisable to stay longer i.e. at least for two weeks.
This would let you take in the beauty of its many scenic places and tourist attractions while also making the most of your stay.
I recommend splitting your time in Bali into at least two areas from the four mentioned above. Sanur and Ubud are my top recommendations.
4. Avoid man-made attractions  
The manmade attractions in Bali are renowned but may not be worth your time if you are visiting Bali for relaxation, rejuvenation, and cultural exploration.
An ideal Bali for elderly itinerary need not include Bali Zoo, Bali Bird Park, Waterbom Bali. Instead when going to Bali as a couple, focus more on beaches, islands, mountains, volcanoes, temples and cultural performance centers.
TOP TRAVEL RESOURCES
Here is a list of our favorite travel resources- the ones that I absolutely swear by when planning almost every trip. Go through this list to plan a hassle-free trip and save a lot of money!
Flight Booking: Check the availability of tickets, the best time to fly, and the cheapest fares on Skyscanner. You may also find a cheap flight via CheapOair
Accommodation: I absolutely love booking through Agoda. In most countries and particularly in Asia, I often find the best fares on Agoda. But I also love the no prepayment and no cancellation fee policy of Booking.com. For cheap accommodations and hostels, nothing beats Hostelworld.
Car Rentals: You may find and rent an appropriate car via RentalCars. It's hassle-free and reliable.
Guided Tours: I absolutely love GetYourGuide for local sightseeing tours, walking tours, history tours, and food tours. The booking process is seamless, and the tours are super affordable. But in Asian countries, I prefer Viator or Klook for their affordably priced tours.
Lounge Access: Get Priority Pass – my personal favorite card that gives me unlimited access to premium airport lounges all over the world
Hey, if you found this post helpful, share it with more people or buy me a coffee!