A guide on the best babymoon destinations in India
This website contains no sponsored content. The content is written entirely on my own and is based on my personal experience and extensive research. This post may contain affiliate links. If you make a purchase through one of these links, I may receive a small commission at no extra cost to you. As an Amazon Associate I earn from qualifying purchases. Please read the disclaimer for more information.
This guide contains some terrific babymoon ideas and presents you with all the information required to help you plan your babymoon in India. It enlists the best babymoon destinations in India, recommends the best time to go on babymoon and contains tips on choosing safe babymoon destinations.
What is a babymoon?
Quite simply, a babymoon is a vacation that a pregnant woman takes (mostly with her partner and sometimes also with her kids) during her pregnancy. However, most couples head out on a babymoon during their first pregnancy before their lives are about to change completely.
However, babymoon is not a word to be defined. It is an experience that no expecting couple should miss out on. A babymoon is that vacation where you, your partner and your unborn little one get to spend quality time with each other.
You can relax, laze around, snuggle a bit, enjoy long conversations about life after a baby and do all this while also keeping yourself busy with a small dose of daily sightseeing!
When is the best time to go on a babymoon?
In general, the best time for babymoon is the second trimester of the pregnancy.
The second trimester is usually the period between week 13 to week 28 of your pregnancy. That is the time when nausea and morning sickness subside. It is also when you begin to feel the first small kicks of your little one inside your belly.
The second trimester is also when you feel pretty active. Most doctors do not recommend travel during the third trimester due to the risk of sudden preterm delivery complications.
In fact, most airlines require you to present a medical certificate for air travel after the 28th week of your pregnancy. Therefore it is best to plan your babymoon during your second trimester.
That is also why Akshay and I went to Goa for our babymoon trip when I was about 20 weeks pregnant.
However, every pregnancy is different and that is why, I would like to reiterate that before making any plans for your babymoon, always consult your doctor and get your doctor's clearance.
How to decide where to go from this list of best babymoon places in India?
Every pregnancy is different and therefore it is best to assess your energy levels, morning sickness frequencies and overall well-being before deciding on the best place for babymoon in India.
I recommend the following –
Avoid winding roads

Avoid long flights or flights with layovers

Avoid remote places and stick to tourist hubs for quick access to medical needs.

Avoid places where the touristic attractions are physically demanding
Additionally, it's best to factor the weather conditions of your favourite babymoon places before finalising on one.
Best babymoon destinations in India
Goa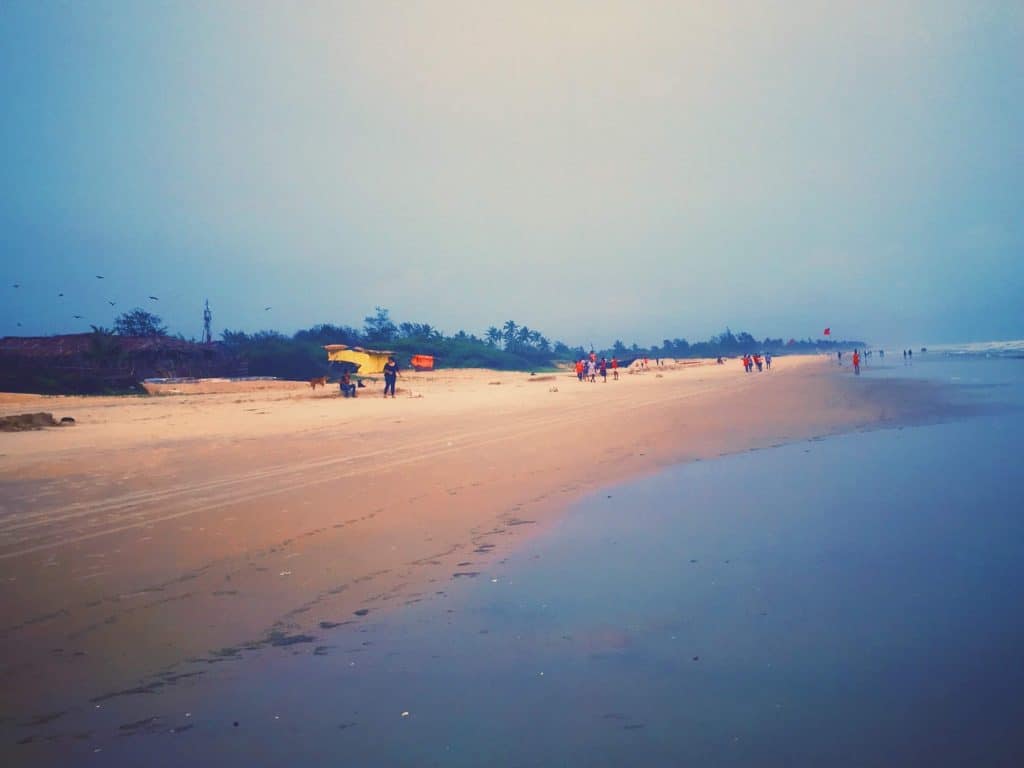 Our love affair with Goa is never-ending and therefore we are always jumping at every opportunity we get to go to Goa. Therefore, Goa was our numero uno choice amongst places to visit during pregnancy in India.
In case you are wondering whether it is possible to have a good time in Goa without partying or drinking; let me settle it once and for all – YES! Not only is every beach in Goa enticing, the offbeat places to visit in Goa will also leave you spellbound.
My recommendation would be to choose South Goa for your babymoon. South Goa is cleaner, calmer and exudes family vacation vibes.
You could walk on the many pristine beaches (much recommended during pregnancy) or travel to the nearby waterfalls, gorge on lip-smacking food at the many shacks lining the beaches in Goa or enjoy a therapeutic spa session at your resort.
The list of things to do in Goa is endless. The reason why Goa is among the best places for babymoon in India is essentially due to its 'sushegaat' (slow and laid-back) vibe. The place automatically makes you travel slower and absorb the beauty surrounding you.
You do not feel rushed to run from one touristic attraction to another. In fact, as a to-be mom from Mumbai, a vacation in one of the tranquil beach resorts in Goa just seemed picture-perfect to me!
To cut a long story short, travelling to Goa is never a bad idea!
Pondicherry
When searching for places to visit during pregnancy in India one of the primary factors that went into consideration was the journey to the place. We were essentially looking for a place that we could reach to without having to travel over winding roads.
Pondicherry, therefore, fit the bill perfectly. You can take a flight to Chennai and then a three-hour drive across a scenic highway lands you in one of the most beautiful places in South India.
The reason why this place is perfect for a babymoon is that it is clean, hygienic and relaxing in equal measure. On one hand, you have the French colonial vibe and on the other the spiritual bliss of the Aurobindo Ashram.
If you want, you can spend the day trying out French cuisine, visiting churches, marvelling at the architecture of the city, walking hand in hand with your partner at the Promenade beach or even practising yoga at the many yoga centres in the city.
What more would you want from your babymoon when this one place packs it all together for you.
Kerala Backwaters with a stay at Alleppey houseboats
Sometimes all you feel like doing when pregnant is lying down doing nothing! But wouldn't it be wonderful if you could do just that while swaying gently in the calming backwaters of Kerala?
Just book a lovely houseboat at Alleppey and then spend the next few days watching nature pass by. You could even explore a package where your houseboat takes you to Kochi, Kumarakom and other famous tourist destinations in Kerala for a brief sightseeing stint during your journey across the backwaters of Kerala.
Some houseboats even come with a personal butler service ensuring that your cravings for a luxury babymoon are fulfilled.
Udaipur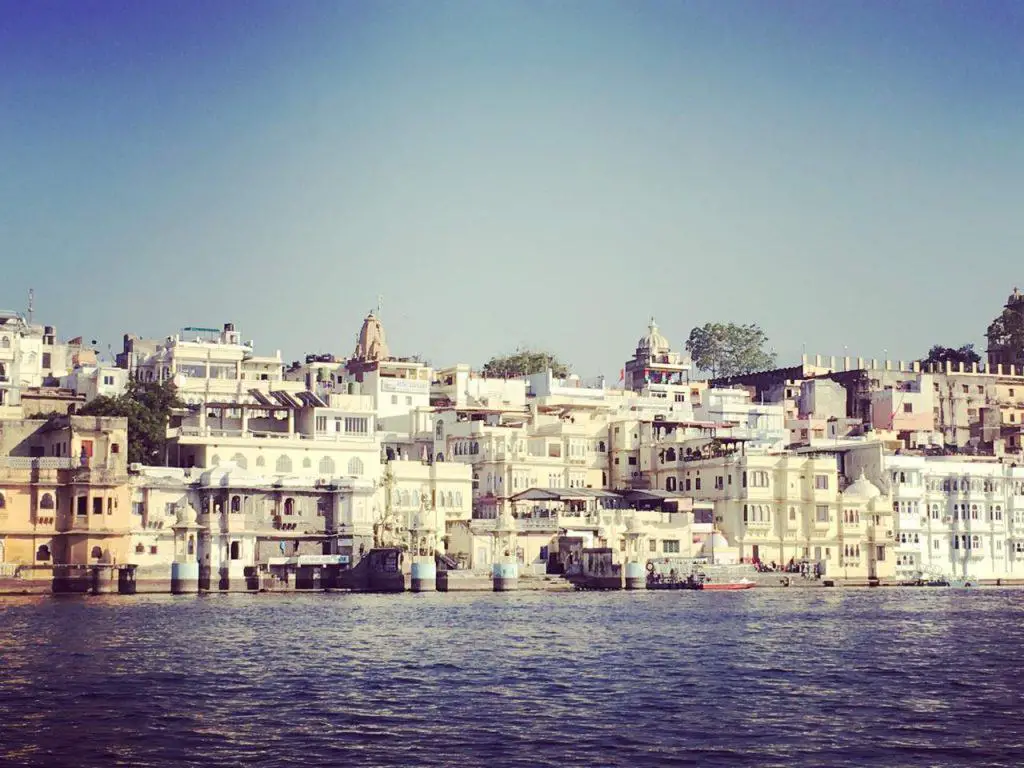 If you want your babymoon to be a blend of luxury and romance, Udaipur is the ideal destination for you. You could choose to spend your entire time here getting yourself pampered at a luxurious palace resort or spend your day out exploring the many places to visit in Udaipur.
Here, you could enjoy a hot kullad coffee at the Fatehsagar lake. Additionally, you could even satisfy stronger pregnancy cravings with a delectable Rajasthani Thali. You could even enjoy a date-night at a lake view restaurant.
No matter what you do, the royal, luxurious feels of the city coupled with the Marwadi hospitality are sure to make Udaipur rank as one of the best places for babymoon in India.
Jaipur
If you are looking for babymoon destinations near Delhi, Jaipur is your best bet. Of course, you should not visit Jaipur (or for that matter most Rajasthani cities) during summer. But if you are lucky to have your babymoon period coincide with the cool winters of Rajasthan, you must visit Jaipur.
It is easily possible to explore Jaipur in a day. In fact, most of the prime tourist spots such as Hawa Mahal, Jantar Mantar and City Palace are located right in the heart of the city. 
Thus, once you are done sightseeing, you could spend most of your babymoon admiring the beauty of your palace hotel or shopping for beautiful handicrafts and jewellery in one of the many Jaipuri markets.
Khandala or Lonavala
Yes, I am aware of how terribly crowded Khandala and Lonavala are. I also know that some people believe Khandala and Lonavala have lost all their charm due to the thousands of tourists that throng these two neighbouring towns.
Yet, in my honest (probably unpopular) opinion, Khandala and Lonavala top the list of babymoon destinations near Mumbai. There are plenty of things to do in Lonavala for every type of traveller and particularly for those on a babymoon!
These hill station towns are just a couple of hours drive away from Mumbai and the expressway ensures that you won't have to drive uphill a steep winding road. Once in Khandala, or Lonavala, you will immediately be surrounded by lush greenery away from the concrete jungles of Mumbai.
Even though it is true that monsoon elevates the natural beauty of these places, the weather here is ideal for a pregnancy vacation no matter the season.
Amritsar
Seek blessings at the divinely enchanting Golden Temple as you walk together on your journey towards parenthood. Follow that up by eating the absolutely delicious Punjabi food and retreat into a state of pure bliss.
Although not a remote destination surrounded by natural beauty, Amritsar works perfectly for those looking for touristy yet affordable babymoon destinations.
Andaman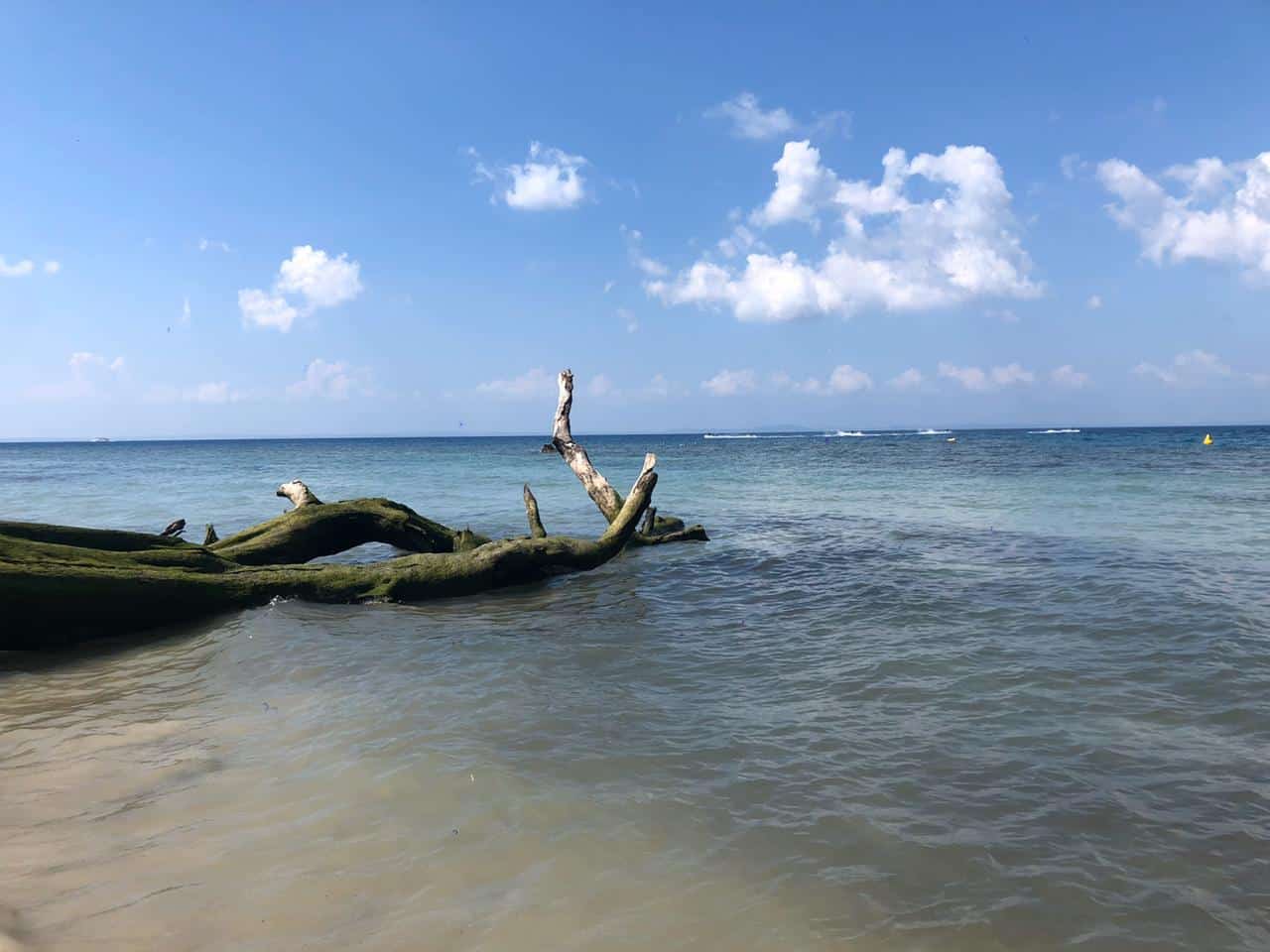 If you are craving a destination abroad but are worried about being too far away from home, visiting Andaman, our own paradise island, makes a lot of sense.
Instead of choosing a road journey to one of the babymoon destinations near Bangalore, it makes sense to just hop on a short flight and land in the middle of this serene beauty.
Even though you may not be able to visit the nearby islands that involve travelling by ferry, you won't miss out on much if you book yourself a suite with a sea-view at one of the plush resorts in Port Blair. Once you check into one such paradise, you could simply sit back and admire the stunning blues of the Indian Ocean.
So which of the above places would you choose for your babymoon vacation? Also, would you like to add any place to the list? Let us know!
Have a happy babymoon! 🙂
---
Pic Credit (Andaman) – Namrata