Top things to do in Udaipur – a perfect itinerary
This post may contain affiliate links. If you make a purchase through one of these links, I may receive a small commission at no extra cost to you. Please read the disclaimer for more information.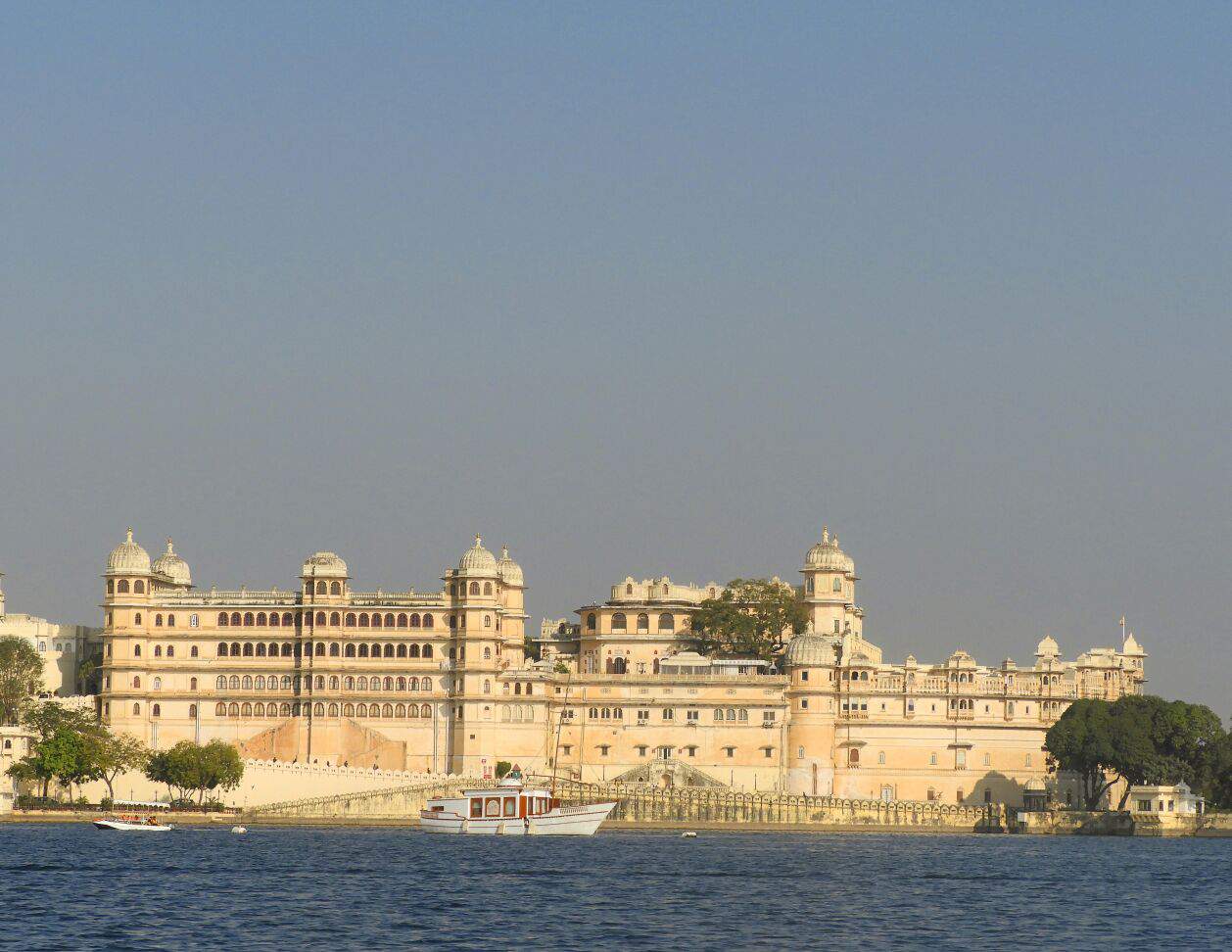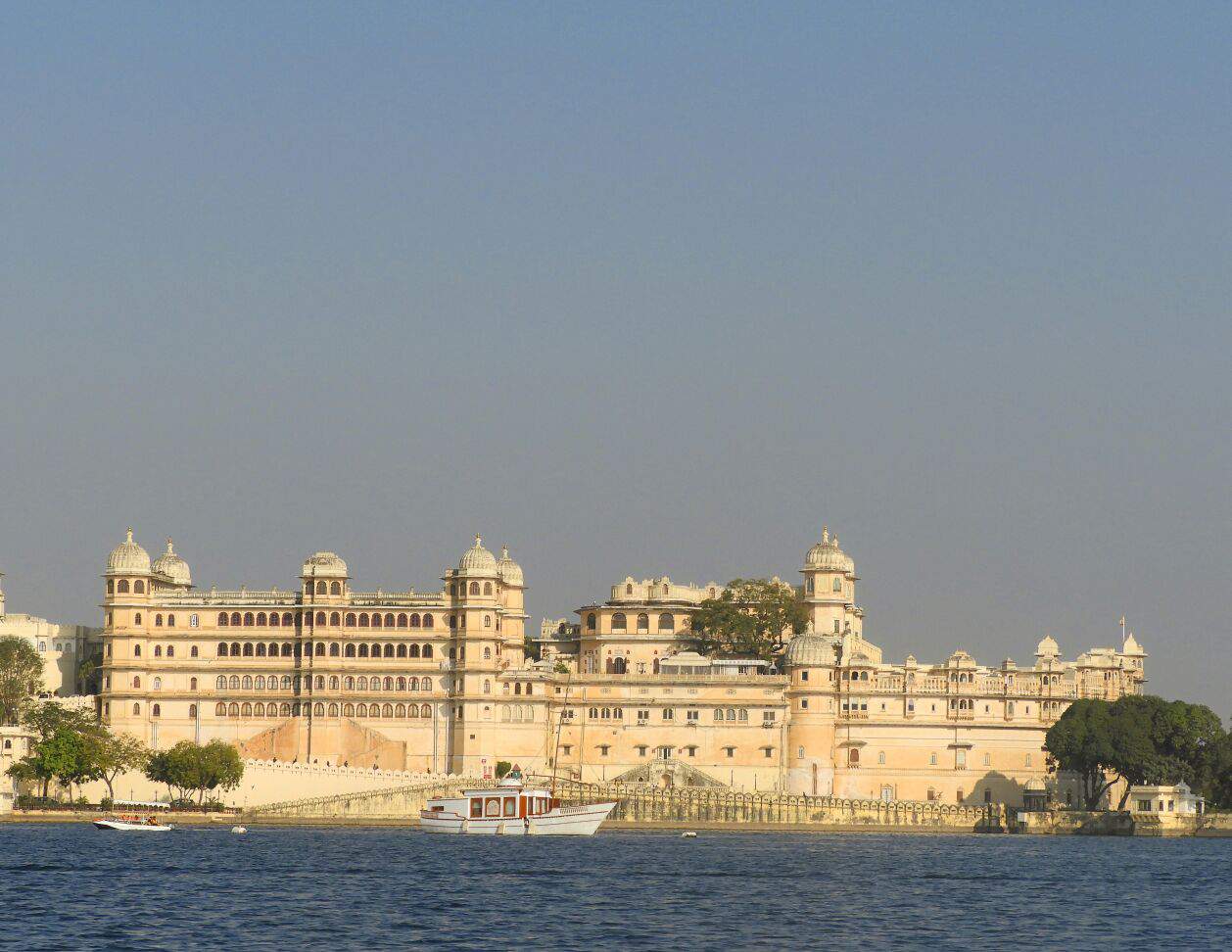 Udaipur or the City of Lakes is a place that has an abundance of touristic spots and things to do. Year after year, tourists, both Indian and others, flood this city to appreciate its architectural richness coupled with the beauty of the expansive lakes. We visited Udaipur by taking a couple of days off before a long weekend. There are plenty of things to do in Udaipur and yet it also has a leisurely vibe to it perfect for a short holiday. If you are planning to visit Udaipur, here is the perfect guide covering the top things to do in Udaipur.
How to reach Udaipur? 
Udaipur is a beautifully connected city by all means of transport.
By Road
From Ahmedabad, Jodhpur or Ajmer: About 4.5 hours
From Mount Abu: About 2.5 hours
By Train
Udaipur is connected by train from all major cities such as Mumbai, Ahmedabad, Jodhpur, Jaipur, Delhi, Ratlam, etc.
By Air
Most major cities in India have daily flights to Udaipur.
Where to stay in Udaipur?
The city centre (the area around Jagdish Mandir) is filled with a multitude of hotels and hostels. However, the area is extremely crowded and full of touristy chaos. Our recommendation would be that you stay away from this area if you want some peace of mind. Here are our top picks. Choose one based on your budget.
Luxury 
The Oberoi Udaivilas
This hotel is, in my opinion, one of the best hotels in all of India. The property exhibits the architectural grandeur of Oberoi and ensures that its customers experience a taste of majesty and class. The rooms and the suites are tastefully done blending the Rajasthani style of interior beautifully with top-quality modern amenities. Their restaurants serve delectable meals offering insights into Rajasthani cuisine and their superior service leaves you spell-bound. You are sure to have the time of your life if you choose to splurge a bit and stay here.
To check the latest prices of the Oberoi Udaivilas, click here.
Mid-Range
Akshay Niwas
This is a tastefully done Rajasthani-styled boutique hotel located in a quiet corner exactly between Lake Pichola and Fatehsagar Lake. The location of this hotel proves to be ideal for visiting all the top tourist spots in Udaipur without the disadvantage of being trapped in the chaotic city centre of Udaipur. The service is highly personalised and the food served at the restaurant is delectable. 
To check the latest prices of Akshay Niwas click here. Read our full review of Akshay Niwas here.
Budget
Backpacker Panda, Fatehsagar Lake
If you want to stay on a budget and yet make the most of your stay, staying here is your best bet. I prefer this hostel over the one located at Lake Pichola. In my opinion, this one is cleaner and more peppy. Hang out with other explorers of Udaipur while enjoying the perks of a typical hostel stay such as free laundry, great wi-fi and cheap breakfast!
To check the latest prices of the Backpacker Panda, Fatehsagar Lake click here.
When to visit Udaipur?
Most of the things to do in Udaipur district involve lots of walking and spending time outdoors. Given that the summers in Rajasthan are extremely harsh, the best time to visit Udaipur is between November and March.
What to do in Udaipur?
This article will chalk out a perfect Udaipur itinerary for you. Given that there is plenty of stuff to do in Udaipur, you need to make sure that whether or not you follow the below plan, you don't miss out on the must visit places in Udaipur.
In order to ensure that, mix up your list of places to visit in Udaipur with ample of historic attractions, restaurant outings, shopping sessions and cultural interactions.
Or quite simply, follow the 2-day itinerary for Udaipur below.
Day 1 – Things to do in Udaipur
Sahelion Ki Bari
Start your day by visiting the beautiful royal gardens called the 'Sahelion ki Bari' These gardens are decorated with a number of fountains. Colourful flowers lacing the sides of the garden please the eye. However, the primary attraction in these gardens is the fountain area located right at its center.
Tip: Try to reach here at 9.30 a.m. when the gardens are just opening. There would be no rush and you can click amazing photos.
Sajjangarh or Monsoon Palace
Your next stop should be Sajjangarh in Udaipur. Things to do here involve taking your car or your scooter right up to the top through the winding roads of the wildlife sanctuary area. (This being a wildlife area, going on top by scooter is not advisable). If you don't have your own car, the palace has jeeps which ply tourists to and fro. The actual palace is not that well maintained. But the visit is well worth it for the mind-blowing views of the city that can be seen from the palace. Both the main lakes of Udaipur and the entire surrounding area can be seen from up here!
Tip: If you are not travelling by your own car, expect to wait for about half an hour for you to get a seat in one of the jeeps.
Jagdish Mandir
Now its time to head to Old City area of Udaipur. The centerpiece of this area is the Jagdish Mandir. Built in beautiful marble, this temple is a great stopover before having lunch.
Lunch at a rooftop restaurant
The area around Jagdish Mandir is crowded with numerous hotels with roof-top restaurants. If the weather is not too hot when you visit Udaipur, having lunch in one such restaurant is a great idea. These restaurants serve typical Rajasthani Thalis as well a vast variety of other Indian food options.
Tip: Try Mayur Rooftop restaurant.
City Palace
Visiting the City Palace is the most important and indispensable of all the top things to do in Udaipur.  The magnificent palace overlooking Lake Pichola is still the residence of the royal heirs. The interior area of the palace has now been converted into a museum. Arrows are placed throughout the palace area in such a manner that you get to see the entire palace area without getting lost. The Lake Palace and Jagmandir Palace built inside the Lake Pichola can be seen from the beautiful arched windows of the Palace.
Given that this is the second largest palace in the country, exploring it can even take upto 2-3 hours and will block your entire afternoon.
Tip: Hire a guide for historical and structural insights.
Boat ride with a stopover at Jag Mandir Palace
Once you exit from the main building of the City Palace, head to the booking area near inside the palace and book tickets for a boat ride. The boat rides operated from the palace are quite expensive. If you are looking for cheaper options, exit from the palace area and take a boat from Lake Pichola. However, do not remove this item out of your itinerary. The reason why this boat ride is among the must do things in Udaipur is because you get the best angle to view the majestic City Palace only from a boat in Lake Pichola. 
The boat will stop on the way to Jag Mandir Palace. Get off here. Drinking tea or coffee while at the cafe at Jag Mandir is an experience that will instantly transport you to the picture-perfect world of Instagram. Take your own time here to truly absorb the vibe of the place and later, transport yourself back to the shore by boat.
Tip: Take a boat at around 4.00 p.m. The sun won't glare in your face when you click pictures at Jag Mandir Palace against the backdrop of the city palace.
Mansapurna Karni Mata Mandir
Mansapurna Karnimata Mandir sits atop the many small hills in Udaipur. You can climb all the way to the top if you have the time and energy. But if you are a lazy butt like us, take the ropeway. Find out the timing of sunset beforehand to make sure you witness one of the most memorable sunsets of your life. As the sun goes down, the entire city including the palace begins to light up. This temple is the only place from where you get to witness this magic.
Therefore, of all the best places to visit in Udaipur in evening, make sure you are here at any cost!
Tip: Although we didn't have to wait at all, we had heard that the minimum waiting time for the ropeway is 20 minutes and on busy days it can even go up to an hour. Factor this time and reach the temple accordingly so as to not miss the sunset. Preserve the ticket for your ride back.
Dharohar at Bagore ki Haveli
Bagore ki Haveli located on the Gangrai Ghat is just a stone's throw away from Jagdish Mandir. It houses a folk dance performance every evening. The music and the captivating performances will bring you closer to the cultural richness of Rajasthan. If you have no idea what Rajasthani folk dance is, you should definitely attend this performance. 
Tip: If you are well-versed with the folk culture of Rajasthan, skip this performance and just hang out at the Gangaur Ghat or the Ambrai Ghat.
Dinner at Ambrai / Natraj
After you are done watching the captivating dances at Bagore ki Haveli, head to Ambrai – the most famous restaurant in Udaipur. This restaurant sits on Ambrai Ghat which is bang opposite the Udaipur City Palace. At night when the palace is lit up, dining here is a special experience and therefore features on every list of things to do in Udaipur for couples.
If you cannot eat at Ambrai, you can eat at Natraj. It is a thali-serving restaurant close to Udaipur Railway Station and a favourite among locals.
Tip: Make a reservation at Ambrai well in advance to avoid disappointment.
Related Post: How to visit the Taj Mahal and Agra Fort  
Day 2
Bagore Ki Haveli
Start your day 2 of exploring Udaipur by going back to the Bagore ki Haveli. Bagore ki Haveli used to be the residence of the prime minister. Now, they have converted it into a museum possessing a rich collection of traditional costumes and paintings. The Haveli itself boasts of 138 rooms and provides a wonderful peek into the royal lifestyle.
Tip: The place will be pretty crowded. Reach here at 10.00 a.m. sharp to see the museum in peace.
Lunch
If you are a foodie, one of the most important things to do in Udaipur must be eating their local food like Dal Bati Churma and Pyaz ki Kachori. You can find these items at the small restaurants around Bagore ki Haveli and Jagdish Mandir. The restaurants may not look very pretty but the food they serve would be authentic Rajasthani food. After lunch, explore the lanes around Jagdish Mandir and satisfy your sweet cravings by eating the piping hot
If you are a strict fine diner, book a table at 1559 AD.
Shopping at Bapu Bazar, Bada Bazaar, Haathi Pole
A trip to Udaipur is incomplete without indulging in some desi buys. Udaipur is famous for its silver jewellery, bandhej clothing, mojris and wooden toys. Bapu Bazaar, Bada Bazaar and Haathi Pole are Udaipur's main shopping areas. All these areas are located close to one another. You can easily walk around their lanes and spend a leisurely afternoon filling up your shopping bags!
Tip: Bargain heavily. Watch out for shopkeepers selling you cheap metal for the price of silver.
Sunset at Fatehsagar Lake
About an hour before sunset, head towards the Fatehsagar Lake – our personal favourite amongst the things to do in Udaipur in evening. The promenade circumferencing the lake is decorated with classic royal arches. In the evening they play soft instrumentals of Indian Ragas on the speakers planted on the promenade making the ambiance truly mesmerising. It is  definitely the best amongst all the top places to visit in Udaipur for couples.
Add a piping hot kullad coffee to this scenario and you will be so smitten, you wouldn't ever want to leave this place. After the sun goes down, you can warm yourself up by eating 'Bombay Pavbhaji' or the good old Maggi Noodles at a nearby shack.
Tip: The experience at this lake is incomplete without a Fateh sagar lake coffee served in a Kullad. Therefore, even if you are a tea person, have coffee.
Hang out at Sukhadia Circle
Ideally, the experience at Fatehsagar Lake will leave you in a happy daze and you wouldn't want to spoil it by visiting any other place. However, if you have kids, there is a chance that they may not be in a mood to appreciate the Fatehsagar Lake and would be craving for some fun things to do in Udaipur. In this case, take them to Sukhadia Circle. Kids can play at the garden here and then you can take them out boating in the water surrounding the main fountain.  You can call it a day by eating some local chaat at the many food stalls surrounding the Sukhadia circle.
Tip: Sukhadia circle is totally avoidable.
Getting around in Udaipur
Most of the top things to do in Udaipur are located around the Jagdish Mandir and can be easily covered on foot. However, for other places, you can avail any of the following options:
Car: Hiring a car in Udaipur can be pretty expensive and unnecessary. Most travel operators charge a minimum of Rs. 2,500 per day for local travel. Spending this amount is pointless as you will spend very little time travelling and a lot of time inside palaces, museums and temples. 
Rickshaw: You can hire a rickshaw to take you to any place in Udaipur. Just pay for your desired destination and hop off when you reach that destination. Do not hire a rickshaw for the entire day. If you want to save some more money, travel in one of the shared rickshaws.
Scooter: Renting a scooter or a bike for two days is the best way to enjoy Udaipur to the fullest. Scooters or bikes are available for about Rs. 400 for 12 hours. Many shops around Jagdish Mandir provide two-wheeler rentals. We rode around the entire city on a scooter. Most touristic attractions have their own paid parking ensuring the safety of your scooter.
Central areas in Udaipur district are congested and there is high chance of getting stuck in traffic jams. If you cannot rent a scooter and would be travelling in a car, manage your time well to ensure that you do not have to miss out on the touristic activities in Udaipur district.
What do we think about Udaipur?
Udaipur is a beautiful city having all the essential requirements of making it an all-round tourist destination. There are plenty of things to do in Udaipur, lots of places to eat and a variety of accommodation options. The people in Udaipur are quite warm and do their best to make your trip enjoyable. Most of the tourist attractions in Udaipur are well-maintained and a delight to visit. Besides things to do within Udaipur, many incredible forts are also just a day trip away. It could also be one of the best babymoon destinations in India. Overall, no matter the type of holiday, Udaipur is a fantastic place for a short vacation and a definite must-visit for both Indian as well overseas travellers.
Have you been to Udaipur? What will be on your list of top things to do in Udaipur? Let us know in the comments below!
If you are wondering where to stay in Udaipur, read our review of Akshay Niwas, Udaipur and review of Araliayas Resort, Udaipur. 
Liked the photos in this article? Find more amazing pictures of places we travel to. Follow us on Instagram.
For detailed information of the places listed in this article, visit the official tourism website of Rajasthan.