A useful guide on the best places to visit in Jaipur in one day!
This website contains no sponsored content. The content is written entirely on my own and is based on my personal experience and extensive research. This post may contain affiliate links. If you make a purchase through one of these links, I may receive a small commission at no extra cost to you. As an Amazon Associate I earn from qualifying purchases. Please read the disclaimer for more information.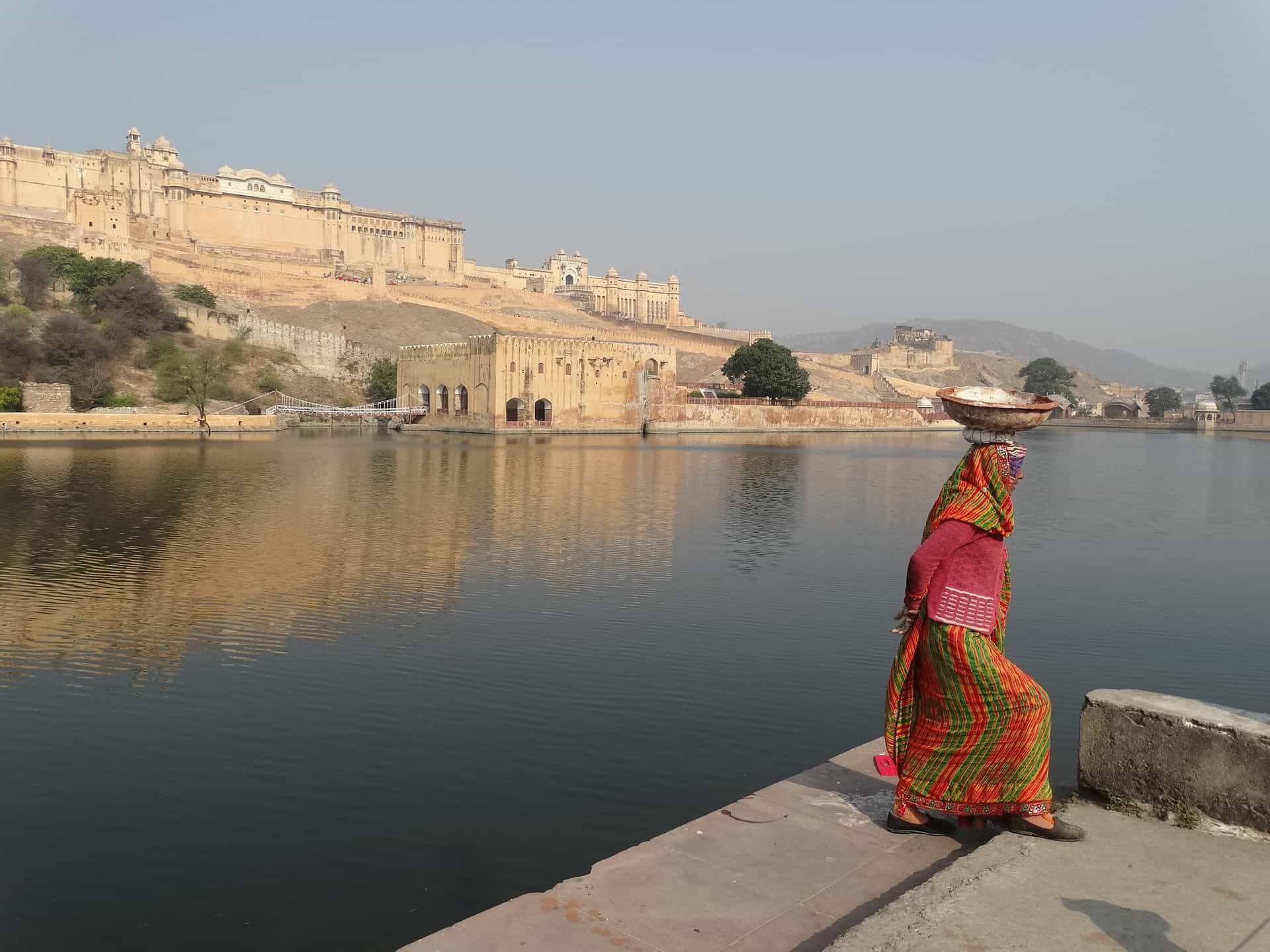 Jaipur, also known as the pink city of India, is an engaging mélange of traditional and modern India. This gorgeous city is famous for its awe-inspiring palaces, majestic forts, lip-smacking food and desi bazaars lined with alluring shops. Plenty of tourists (including those on a babymoon) visit Jaipur for a day trip due to its proximity to Delhi and Jodhpur. But given the sheer variety and volume of things to do in Jaipur, it is impossible to lay out a comprehensive plan for a 'Jaipur one day tour' without feeling overwhelmed. So what are the places to visit in Jaipur in one day? I have a perfect list chalked out for you.
But before that, here's some important information for your Jaipur trip:
Best time to visit Jaipur
You must plan your trip taking into account the Jaipur weather. Jaipur summers are harsh and it is absolutely not advisable to go around checking out the tourist places in Jaipur. Therefore, the best time to visit Jaipur is during the winter months of Jaipur i.e. from November to February.
Best place to stay in Jaipur
It shall be ideal to carefully evaluate the many hotels in Jaipur before deciding where to stay in Jaipur. I recommend staying at one that's situated close to the main tourist spots in Jaipur especially if you plan to wrap up Jaipur sightseeing in just one day. While it is difficult to zero down on the best place to stay in Jaipur, as the decision would be entirely based on your preferences, I suggest that you stay in a hotel or hostel on or close to the Mirza Ismail Road (popularly known as M I road). Also, if you are in a mood to splurge, consider staying at one of the Jaipur heritage hotels for a royal experience.
Suggested read: If you are planning a trip to Udaipur, read this awesome post on the perfectly chalked out Udaipur itinerary here.
Places to visit in Jaipur in one day
Please note that all the sightseeing places listed below have been pinned on the Jaipur map above. You may refer to it if required.
Amber Fort or Amer Fort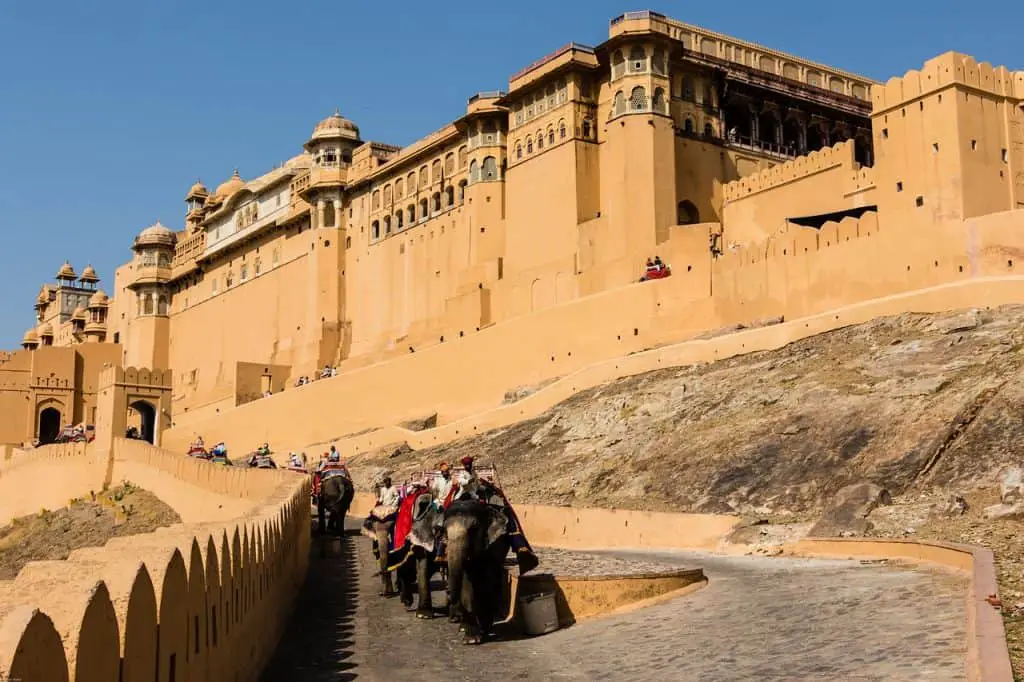 First things first, let me clear the confusion that many seem to have – Is Amber Fort the same as Amer fort? Yes, it is!
The Amer fort is definitely the best tourist place in Jaipur. It is fitting to appropriate enough time for the Amer fort in your Jaipur day tour.
The fort overlooks the Jaipur city. Its external walls provide an impenetrable defence while the interiors of the fort area house the stunning Amer Palace, courtyard, gardens and temples.
A walk around the fort also provides a lovely insight into the lavish lifestyle of the rulers of Rajasthan – the Rajputs. The dazzling sheesh mahal, the intricate carving and the panoramic view of the lakes from the top impress every tourist visiting the Amer Palace.
Pro tip: Many tourists visiting the fort line up for an elephant ride to carry them to the top the fort. However, I strongly advise you to not go for it. Not only is it extremely time consuming but also extremely cruel on the poor animals.
Jaigarh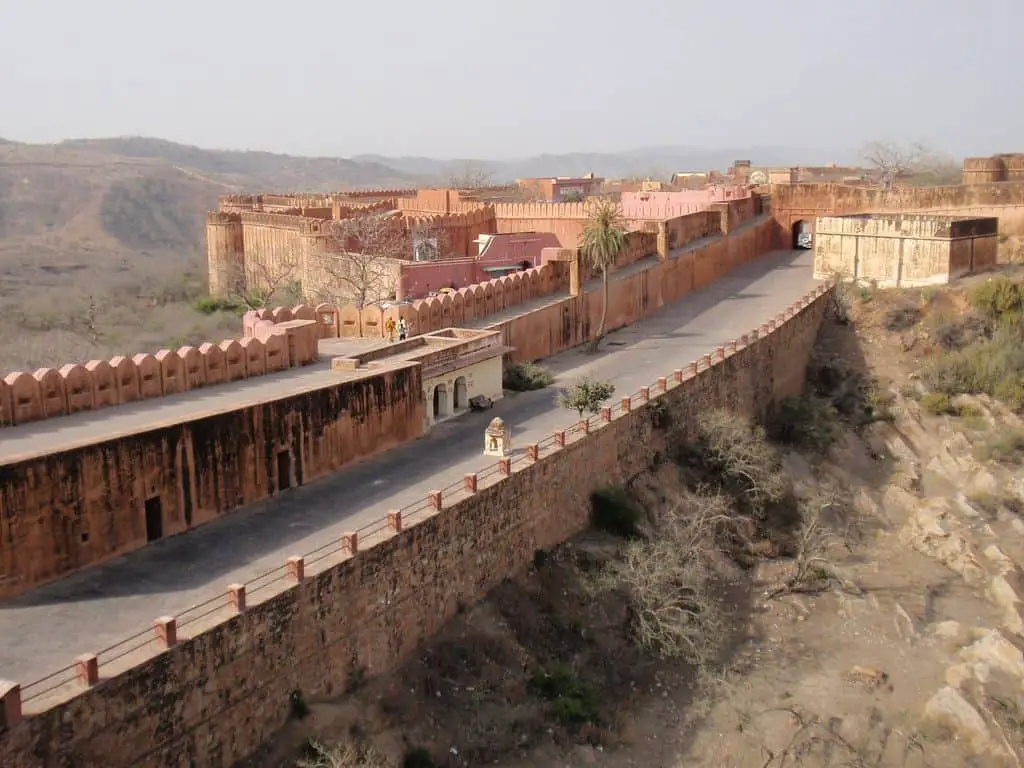 After Amer Fort, you should continue on your Jaipur tour by making a quick visit to Jaigarh. Jaigarh, named after Jai Singh II will leave you in awe of the architectural brilliance of the medieval era. This fort was strategically built to provide security to the entire Aravalli area including Jaipur and places near Jaipur. 
Today, it is home to a stunning museum which has exhibits all the military and war utilities including all the weapons used at that time.
The highlight of this place is the Jaivana which used to be the world's largest cannon on wheels.
Pro tip: Some of the steps inside Jaigarh are loose. Please tread carefully.
Jal Mahal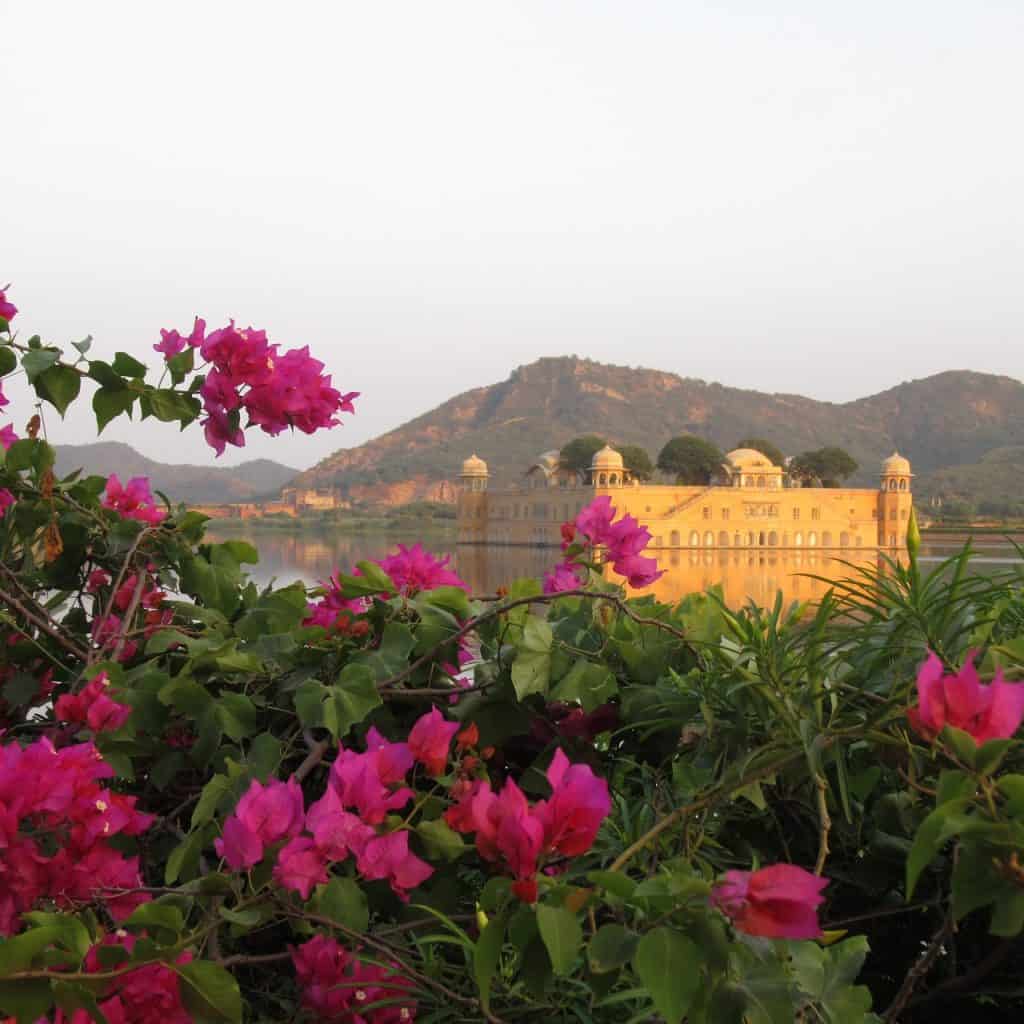 After you are done exploring Jaigarh, the next stop on your Jaipur sightseeing tour should be the famous Jal Mahal Palace. The Jal Mahal Palace is built in the middle of the Man Sagar lake. Although the palace has been converted to a luxury resort to which access is denied, you must stop at the banks and admire its beauty.
The Jal Mahal Palace floating over the calm waters of the lake is a photographer's delight. Your Jaipur photos will be incomplete without a picture of this palace. Make sure you click a good one!
Pro tip: If you want to click the best pictures of this water palace, go here at sunrise instead of visiting this place mid-morning during your Jaipur city tour.
Nahargarh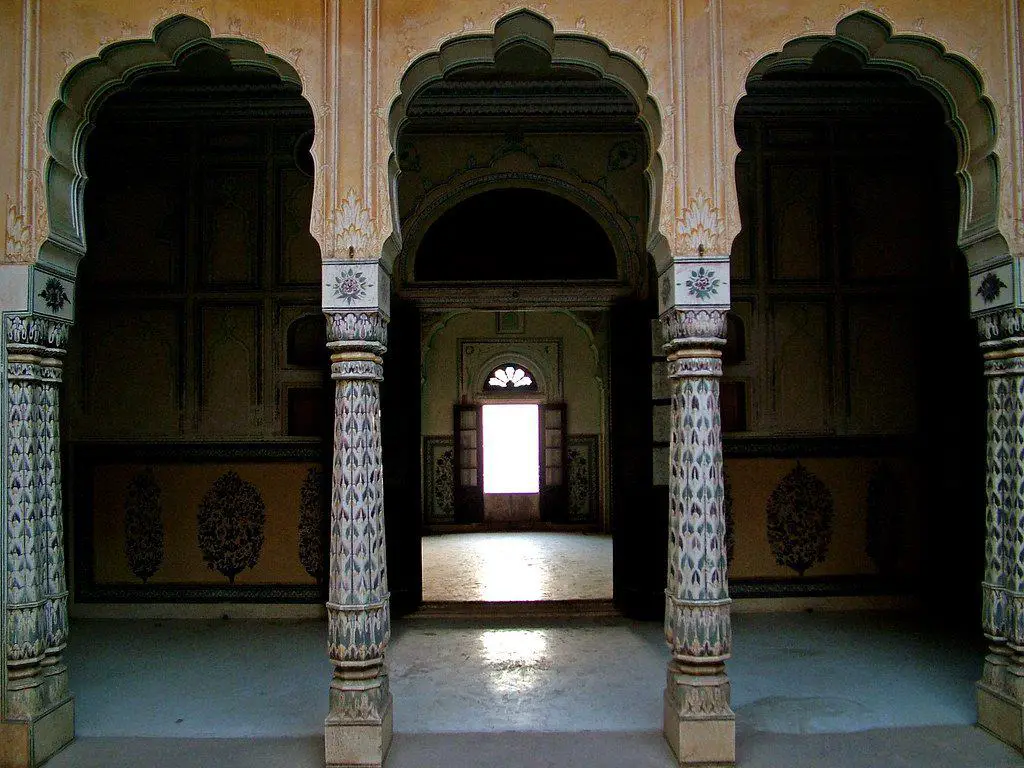 This majestic fort built along the Aravalli Ranges in Jaipur offers scintillating views of all entire Jaipur area. The architecture is as impressive as every other monument or fort built during the Rajput era. However, in my opinion, if you are short on time (which you most probably will be after a visit to the Amer Fort and Jaigarh), you might as well skip a visit to this fort.
The fort area is vast and a thorough visit here could easily cost you 2-3 hours. Moreover, the palace area now also possesses a Wax Museum that attracts hordes of tourists. The fort is also famous for being a filming location of many popular Bollywood films.
Pro tip: If you want to do justice to the diverse Jaipur attractions in just one day, skip a visit to Nahargarh. You won't regret it. 
City Palace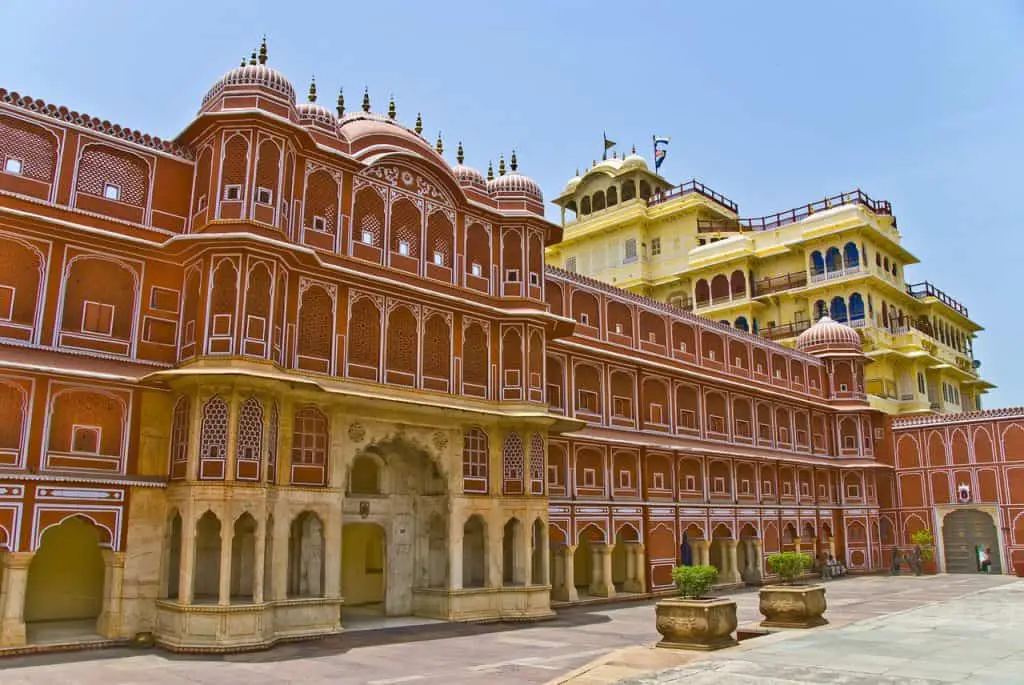 After spending the morning on the outskirts of Jaipur, it's time to explore the central tourist spots in Jaipur.
The City Palace is located in the heart of the area inside the Jaipur city walls. ThIS marvellous Jaipur palace constructed by Maharaja Sawai Jai Singh II is a fine example of the Rajput architecture and one of the most significant historical places in Jaipur.
Although the palace area is pretty extensive, most tourists take a quick walk around it and move out. That is because, it's architectural style is very similar to the fine structures you would have previously seen at Amer, Jaigarh and Nahargarh.
Plus, the most beautiful area inside the palace, the Chandra Mahal, unfortunately, has its own separate ticket and you will require special permission to get that ticket.
However, if you are a fan of museums, you should check out the museum inside the city palace. The museum area is categorised into an arts wing, a textile wing and an arms wing and holds some interesting exhibits from the royal era.
Jantar Mantar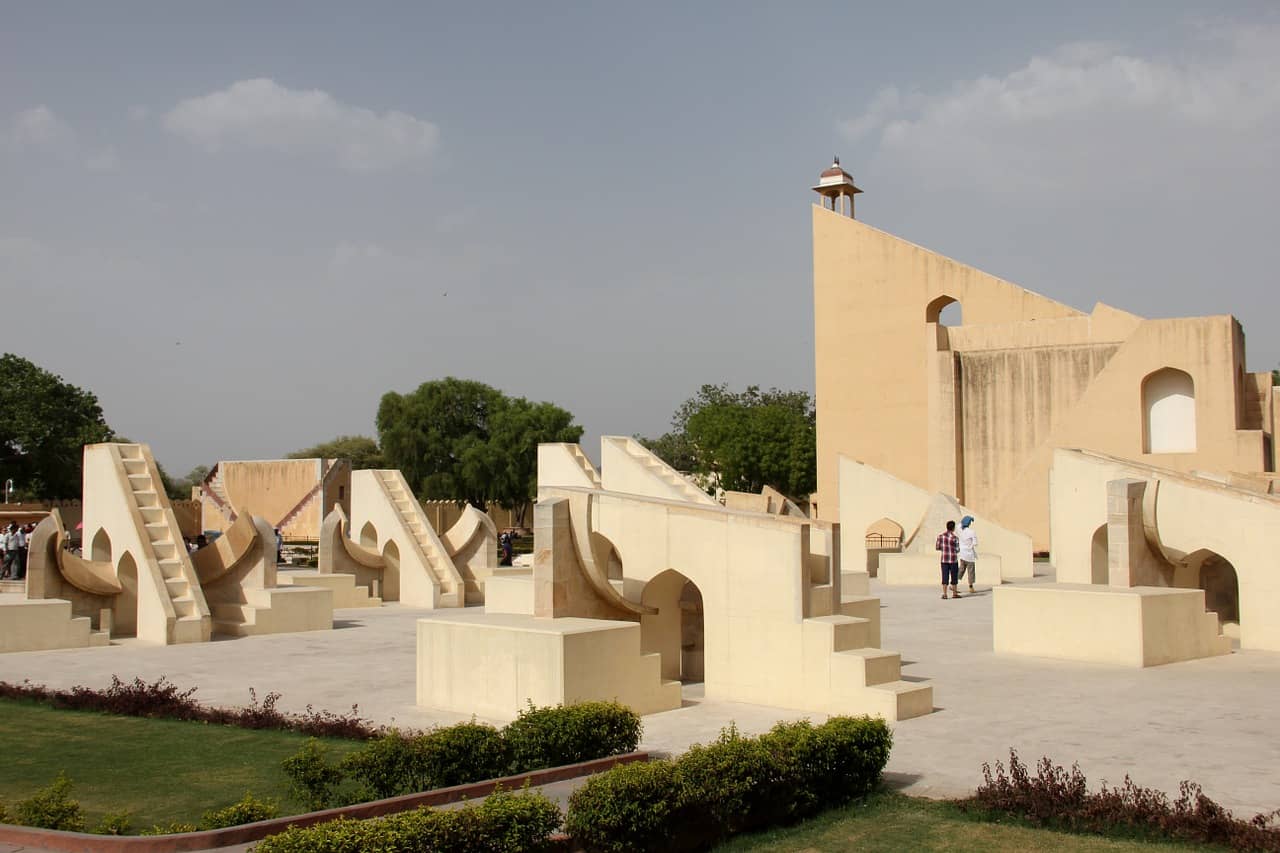 Jantar Mantar is also situated within the walls of the Jaipur city, right next to the City Palace.
In my opinion, Jantar Mantar is one of the most interesting places to see in Jaipur. The reason for that is that, it's not a typical historic place. Jantar Mantar has nineteen large constructions which were used as instruments to measure time, sun movements, eclipses etc.
It's fascinating to see how interested and invested Maharaja Sawai Jai Singh II was in astronomy.
The highlight at Jantar Mantar is the large sundial. It is the world's largest stone sundial and is capable of determining the time of the day pretty accurately.
Pro tip: Please take the audio guide if you would like to properly understand the history of this place and the significance of each of the large instruments.
Hawa Mahal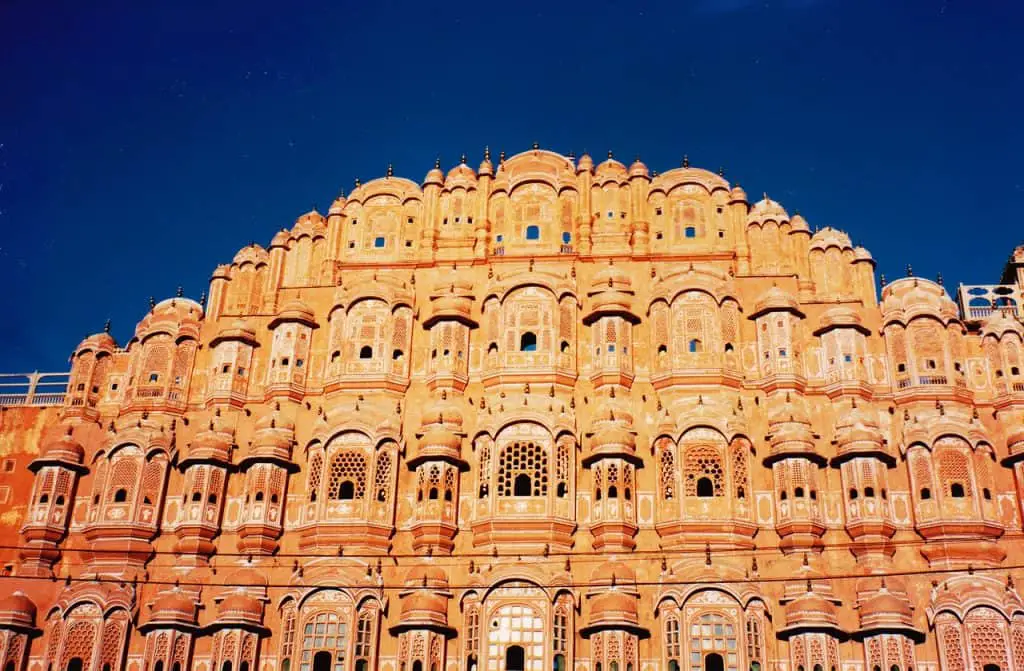 The Hawa Mahal, also known as the Wind Palace, is also located in the heart of the Jaipur city and is definitely one of the top things to see in Jaipur. The Hawa Mahal is not exactly a 'mahal' or a 'palace'. It is actually a five-storeyed building with 953 windows!
It was built primarily to allow the royal women to enjoy street processions outside the city palace without being seen by the public.
Very few tourists enter the Hawa Mahal. Most just take a picture with it in the background and move forward on their Jaipur local sightseeing tour.
However, if you have some time on hand, after a long day of sightseeing, I strongly recommend you to take an internal tour of the Hawa Mahal as well. The entrance is from the Tripolia Bazaar. Keep in mind though that the Hawa Mahal gets crowded pretty easily due to the fact that it is a narrow building.
Phew! With this, you would have covered all the famous (read doable in one-day) Jaipur sightseeing places.
Now it's time for you to experience the essence of Jaipur – its hustle-bustle, its shopping areas and delicious food!
Places to visit in Jaipur in the evening or at night
So here are some of the best things to do in Jaipur after a long day of sightseeing!
Shop till you drop
Quite literally, Jaipur has so many bazaars with so much to offer that your fatigue from visiting the many tourist places in Jaipur will disappear instantaneously!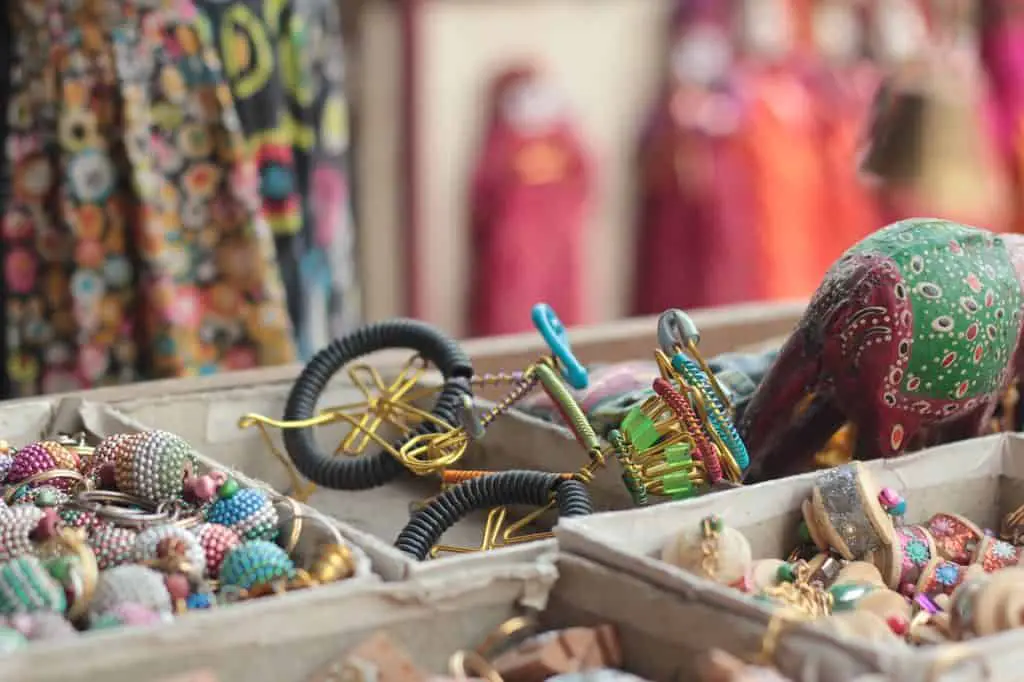 My favourite bazaars are as follows:
Johri Bazaar
This is the best place to shop in Jaipur and offers a wide range of handmade jewellery that is sure to turn you into a shopaholic. According to many regular visitors to Jaipur, this is one of the best places to visit in Jaipur – not just for the wide range of jewellery sold here but also for its lively vibe which is highly representative of the Jaipur spirit.
Tripolia Bazaar 
This bazaar is known for its beautiful lac jewellery. Buy plenty of lac bangles here for really affordable prices. 
Bapu Bazaar 
This bazaar is the best market for textiles in Jaipur. Bedsheets and dress materials are available at throw away prices here. Bargain heavily.
Mirza Ismail Road (M I road)
Many small and medium-sized shops line this ever-busy street. This Bazaar is known for its wooden souvenirs and earthen pots.
Eat to your heart's content!
The food in Jaipur is delectable and so much so that just writing about it makes me want to go back to Jaipur right away and hog sumptuously! Some places to eat in Jaipur from which you could choose from are:
Laxmi Mishtan Bazaar (LMB)
This is the best place to eat and buy sweets from in Jaipur. Try their mouth-watering ghewar and mawa kachori and pack some with you for your onward journey from Jaipur. If you are super hungry, have the Rajasthani Thali served at this place to experience the authentic taste of Rajasthan.
Shreenath Lassiwala
This is yet another highly-renowned place in Jaipur that you just can't afford to miss. Here, they serve thick, yummy lassi in a big kullad (Earthen pot) Hundreds of tourists from all parts of the world and all classes of the society flock this place for its lassi which is offers quick relief after a day out in the sun.
Wind View Cafe
Situated just opposite the Hawa Mahal, this is the perfect place to relax after a long tiring day. Visit this cafe after sunset and enjoy mesmerising views of the beautifully lit Hawa Mahal.
Masala Chowk
My personal favourite area in all of Jaipur is the Masala Chowk. I can safely label this as the street food capital of Rajasthan! Hundreds of stalls beautifully laid out not only make this the most vibrant place in Jaipur but also the best way to sample Jaipur's rich local cuisine.
Chokhi Dhani
One of the best places to visit near Jaipur – the Chokhi Dhani beautifully captures and showcases the Rajasthani culture and offers authentic Rajasthani food against a true Rajasthani backdrop! In order to be allowed entry inside the premises, you must reach this place early in the evening before crowds start pouring in.
Important tips for your Jaipur one day tour
Most of the historical places of Jaipur look their best at sunrise. If possible, start off before sunrise to not miss the views. It will also allow you to spend more time at tourist places of Jaipur. 

If history or architecture doesn't excite you, choose not more than two places from the list of famous places to visit in Jaipur mentioned above and spend the rest of the day visiting temples, shopping or eating. You will still thoroughly enjoy your time in Jaipur.

Buy a composite ticket which allows you entry to most of the must-see places in Jaipur such as the Amer Fort, Jaigarh, City Palace, etc. Ask for it at the ticket window of the first tourist place you visit.

Expect to walk a lot. Wear appropriate footwear and carry enough water with you.

Jaipur tourist attractions are all accessible by a vehicle. It is best if you hire an auto-rickshaw for the entire day. Bargain well with auto-rickshaw drivers. If that fails, book a tourist taxi for an entire day.
That's it! That's all the information I would like to share with you on places to visit in Jaipur in one day. Do remember that one day is not enough for a city like Jaipur. If possible, please consider giving this lively city some more time. The more time you spend in Jaipur, the more you will fall in love with its many palaces, forts, food, handicrafts, music, local culture and its innate Indianness!
I hope you have a great trip and once you are back, do let me know what the highlight of your Jaipur visit was. Also, feel free to add places and experiences that you feel must be a non-negotiable part of one's Jaipur itinerary. 
Do check out all our articles on Rajasthan, India here or visit our homepage for plenty of other useful travel articles!