Best Honeymoon Destinations in India – Ultimate Guide 2021
This post may contain affiliate links. If you make a purchase through one of these links, I may receive a small commission at no extra cost to you. Please read the disclaimer for more information.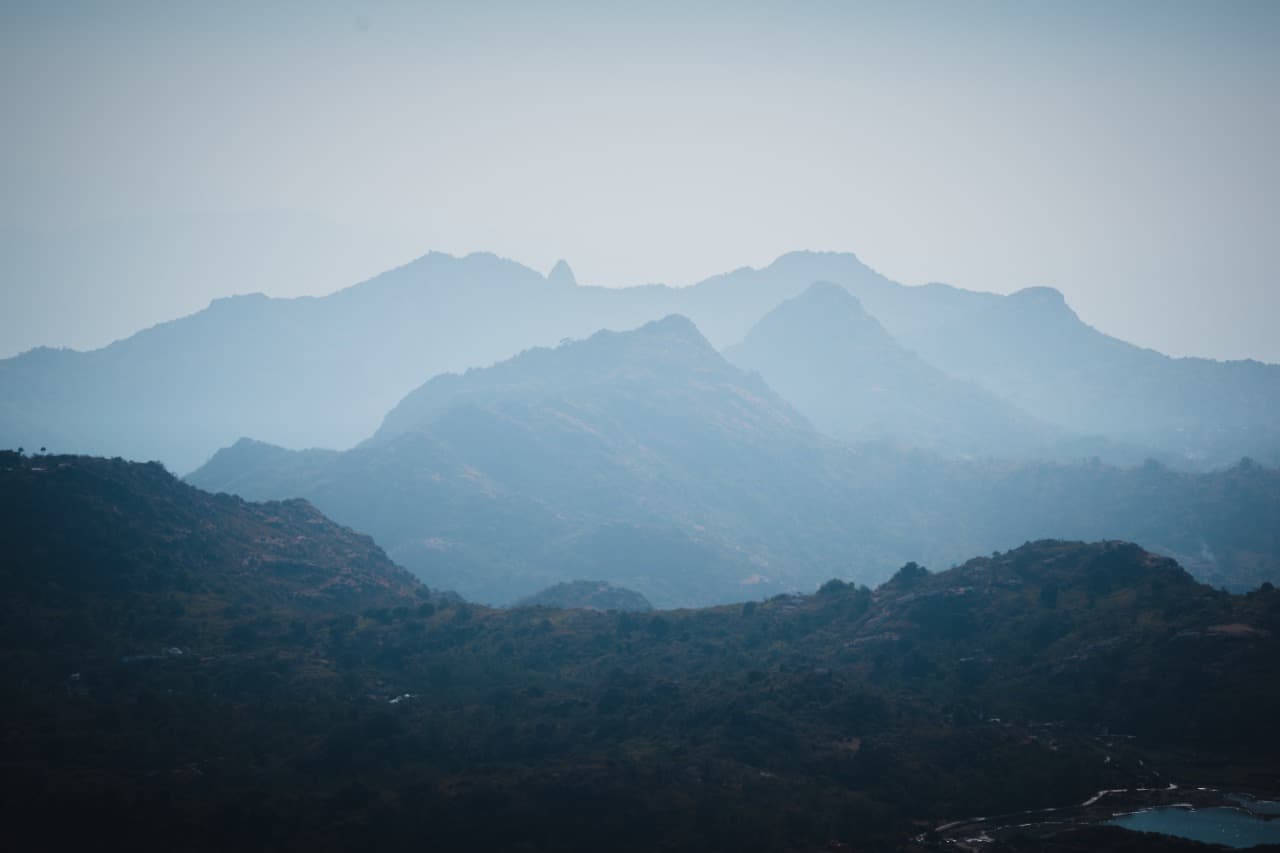 This guide contains a list of the best honeymoon destinations in India including information to help you plan a perfect honeymoon. This list of honeymoon places in India is based on the suggestions received from many leading travel bloggers. The list is a great mix of some of the most romantic destinations in India and some of the most offbeat destinations in India perfect for every type of traveller.
In the pre-pandemic and pre-lockdown days, it had almost become an unwritten rule to head out abroad for honeymoon. Very few Indian newly-weds willingly chose holiday destinations in India for their honeymoon.
However, now things have changed. As mentioned in my post on what travel after coronavirus would look like, people will start preferring romantic places in India over the top honeymoon destinations in the world.
That is exactly why I have compiled this list of the best honeymoon spots in India. Many leading travel bloggers have also joined hands and given their recommendations on the best places to visit in India for honeymoon!
So ready to find out more about the top Indian honeymoon destinations? Let's go!
Best Honeymoon Destinations in India – Top Picks
Udaipur
Udaipur is not only one of the best tourist destinations in India, but it is also one of the best honeymoon places in India. First of all, it is easily accessible by flight from most major cities in India. Secondly, it has some of the most luxurious hotels in the country offering top-notch services perfect for honeymooners. 
In fact, even if you do not want to splurge on a luxury resort, you could enjoy some royal hospitality by staying in one of the grand Havelis that are now converted into hotels.
The best time to go to Udaipur is during winter, when the weather is pleasant during the day and slightly chilly after sunset.
The reason why Udaipur is one of the top honeymoon destinations in India is that Udaipur has plenty to offer. There are lots of interesting things to do in Udaipur. From the breathtaking city palace located on the Pichola Lake to Sajjangarh, Udaipur is replete with architectural delights.
Honeymooners can enjoy a quiet traditional meal in Ambrai or any of the famous lakeside restaurants in Udaipur or even treat themselves to the romantic combination of Kullad coffee, soft classical music, cool breeze and a sunset at the Fatehsagar Lake.
Related – Review of Hotel Araliayas, Udaipur and Review of Hotel Akshay Niwas, Udaipur
Pondicherry
Bhushavali | My Travelogue by Bhushavali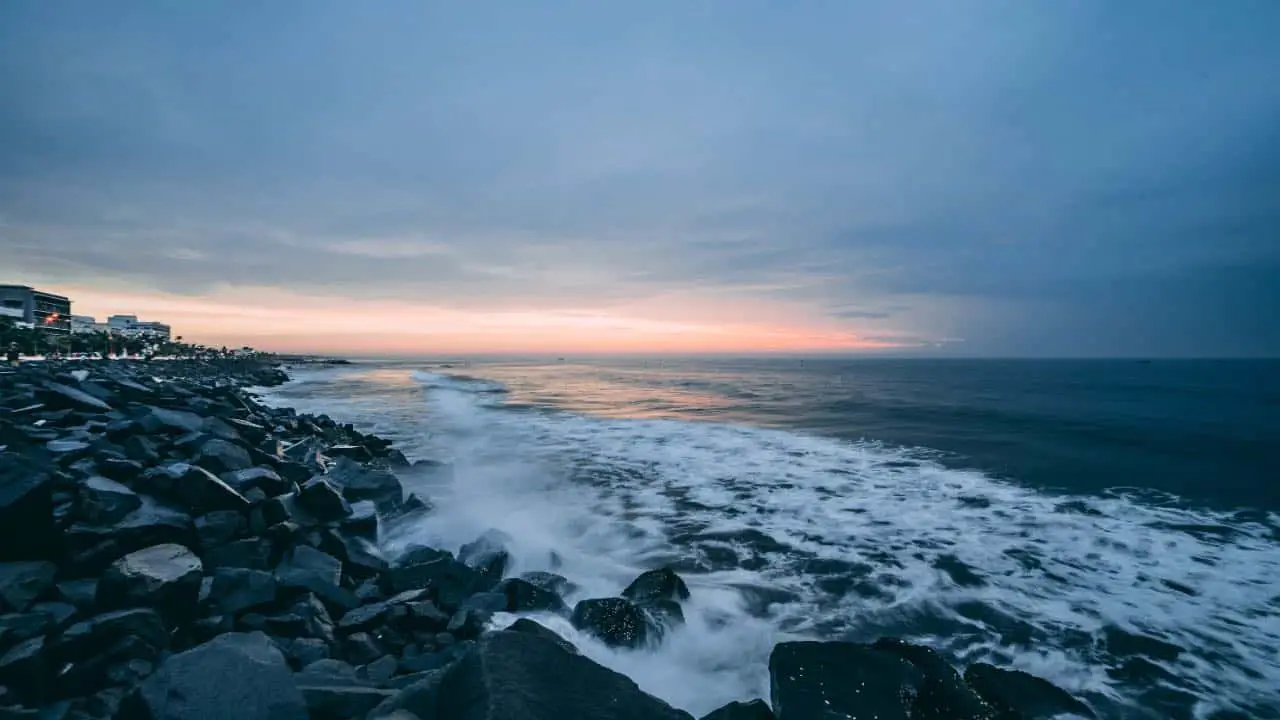 The reason why Pondicherry is one of the best honeymoon places in India is that Pondicherry has an unusual charm to it, thanks to its unusual history!
While the rest of India was mostly a British Colony until less than a century ago, Pondicherry and few more sockets were French territories! This lent a very unusual charm to these places with French-styled architecture, culture, language and more!
With its 2 distinctive quarters – French and Tamil, it is very possible to see the uniqueness of the city. A DIY heritage walk is one of the 'must' things to do in Pondicherry to see the traditional Tamil houses with 'thinnai' as opposed to yellow-washed French houses!
Situated on the eastern coastline of India, Pondicherry is home to some of beautiful, secluded beaches of India! My favourites were Chunnambar beach and Serenity beach within Pondy and Thiruchopuram beach in its outskirts.
The Promenade beach is also very picturesque. Le Café is one of the most famous cafes on the beach. The cafe with its cosy setting in the garden or terrace offers stunning views of the beach and serves yummy Lasagna!
The best part about Pondicherry is that it can be easily explored on a bike.
Sikkim
Debjani Lahiri | The Vagabong
Sikkim, for a number of years, has been a relatively less popular, underrated state of India.
But the people from the East have always considered Gangtok as their preferred choice of honeymoon destination after Darjeeling.
Gangtok is the capital city of Sikkim and is the main gateway to the only organic state in India. Gangtok inspires many travel enthusiasts for its awe-inspiring natural beauty. 
Gangtok is nestled amid the Himalayas in North East India. From mighty snow-capped mountains to enchanting lush green forests, the best of nature can be witnessed in Gangtok.
If you are on a honeymoon in Gangtok, trust me, a day or two is just not enough! There's so much to be explored and so much to be felt in this lost kingdom of Gangtok.
Gangtok is an all-year-round destination, so one can visit it any time. However, in order to be able to explore the city thoroughly, it is best to avoid visiting the place during the rainy season. (June- Sep). 
The closest airport to Gangtok is Bagdogra. However, it can even be accessed via road. It takes approximately 5 hours to reach Gangtok from Siliguri in West Bengal.
There are plenty of hotels in Gangtok of all price ranges. One can also opt for off-beat homestays which are a bit away from the chaos but offer a homely experience perfect for honeymoon. 
My recommendation would be to stay near Gandhi Marg, Gangtok from where most places can be accessed easily.
Some of the nearby attractions that are an absolute must-visit include Nathula Pass, Changu Lake and Baba Mandir.
Kodaikanal
Mayuri Patel | Fernwehrahee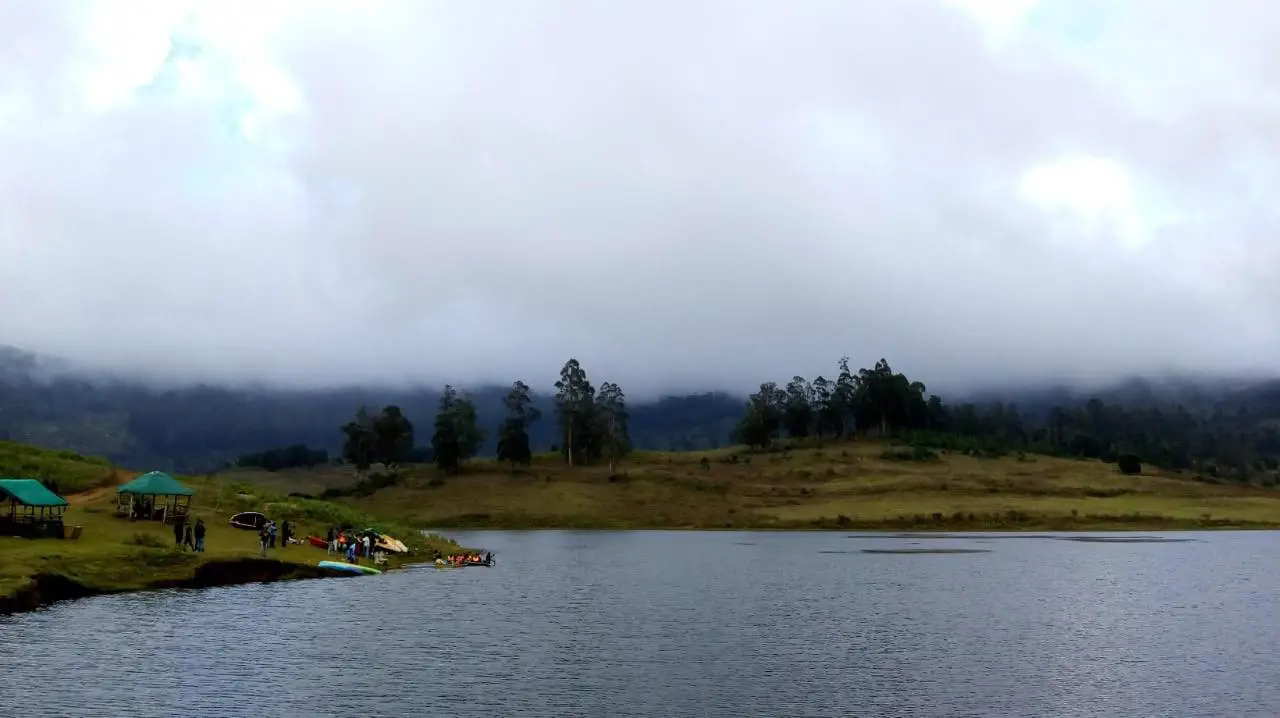 Kodaikanal is famously known as 'Princess of Hills' as it is surrounded by Palani Hills in South India. Kodaikanal is considered by many to be the best hill station in India for honeymoon on account of its peaceful location and favourable climate.
Though it is a very touristy place, it is less commercialised. The lush green hills and a beautiful sunrise at Kodaikanal are straight out of fairy-tale!
A honeymoon at Kodaikanal can be most romantic by taking a boat ride with your partner in the   Kodaikanal Lake which is most the busiest place in town.
But if you want to leave the crowd behind, you just walk around the town to find colonial buildings, churches and head out on the Coaker's!
Experiencing the Coaker's walk in the morning will make you fall in love with the Kodaikanal as the clouds engulf it!
A trip to Kodaikanal is incomplete without visiting Berijam Lake. Take your own vehicle and visit the this while passing through the forest with your partner. You can enjoy some sightseeing along the way for the viewpoints of Palani forest. Apart from it, head to chase romantic viewpoints and chase the many waterfalls in Kodaikanal such as the Silver cascade waterfall.
Kodaikanal is a round-the-year destination but the best time to visit is during the winter months from October to March and just after the monsoon when the forest is covered in a lush-green blanket!
If you just want to relax and spend time with your loved one at one of the best honeymoon destinations in south India, it is advisable to spend minimum 2 days in Kodaikanal.
Best Places to Stay: Great Trails Kodaikanal by GRT, Lilly's Valley Resort
Ladakh
Arnav Mathur from Eat | Travel | Live | Repeat 
'Go to Ladakh for your honeymoon!' – This is something that you'll hardly ever hear. However, let me tell you, if you like adventure, and want to spend some memorable moments with your partner, at some of the highest places in the world, Ladakh is the place to go. To make your life easy, refer to this 7 Day Leh Ladakh Itinerary while planning your honeymoon trip to Ladakh.
However please bear in mind, that you need to keep a minimum of 3 days aside for acclimatising, once you land in Leh. Also, keep your medicines on you all the time, including Avomin, Diamox and ORS.
Being at a high altitude, the access remains restricted throughout the year, with roads blocked for as long as 6 months. The roads are usually open from May through September or October. June – August has become the peak season for travelling to Leh Ladakh especially after the popularisation of the region through movies like 3 Idiots and Jab Tak Hai Jaan.
Create lifelong memories by visiting  Khardung La – the World's highest motorable pass, Pangong Tso – the 130 km long lake (one third in India, rest in Aksai Chin) situated at a height of 4350 m, the sand dunes at Hunder in Nubra Valley and the many vibrant and culturally rich monasteries.
Accommodation-wise, there are plenty of hotels that have opened up in Leh, offering all modern amenities. However, for a really authentic, rustic and cosy honeymoon experience, book yourself a homestay. Booking a homestay is also a great way to help the locals of this region.
Suggested Read: Review of Hotel Auspicious, Leh
Goa
The list of best honeymoon destinations can never be complete without a mention of Goa. Goa is one of the busiest tourist airports of the country and is only a short flight away from most major cities in India. Additionally, there are plenty of trains (especially those running on the scenic Konkan route) that take you to Goa.
While Goa would definitely top the list of honeymoon places in India in December, couples can ideally visit it anytime between November and February.
Goa has many amazing hotels perfect for every budget. The luxury hotels in South Goa are great for those who would like to spend a lot of their time at the hotel while the hotels in North Goa are great for honeymooners wanting to paint the town red.
Suggested read: 15 amazing photos that will instantly tempt you to plan a Goa trip
Goa is essentially one of the topmost beach honeymoon destinations as there are plenty of amazing beaches all along the Goan coastline. The ones in the north such as Calangute, Baga, Vagator, Anjuna look stunning during the day and turn into party places by night. On the contrary, the beaches in South Goa such as the Palolem Beach, Agonda Beach or the less accessible Cola beach are pristine and perfect for some quiet time away from the crowd.
Goa, being one of the top beach destinations in India, has the most awesome shacks lining its beaches. Couples can spend leisurely days here gorging on the amazing food here while enjoying a lovely Goan beer. At sunset, they can even enjoy a quiet candlelight dinner in one of these shacks.
Jaisalmer
James | Travel Collecting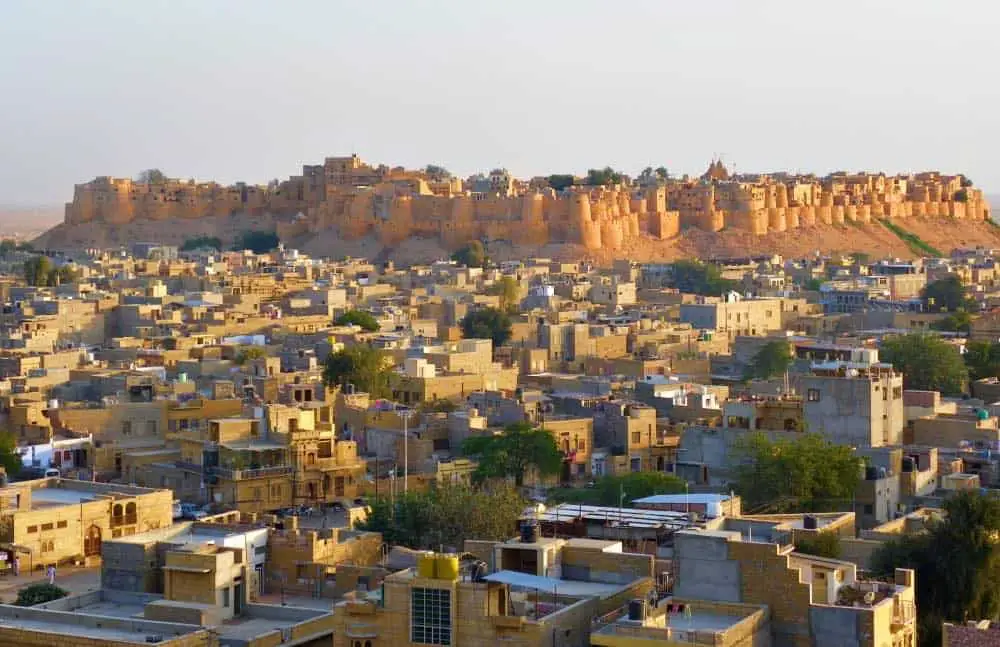 Jaisalmer is the perfect place for a honeymoon. It is Rajasthan's famed Golden City, so-called because of its sandstone fortress that glows a gorgeous golden colour in the late afternoon sunlight. 
The town is centred around the ancient fort, and being there is like stepping back in time.  Honeymooners will enjoy exploring the city, the fort, the elaborately carved Havelis, and the Jain temples or by simply spending lazy afternoons in rooftop cafes with views of the city and the Thar Desert.  A more romantic option is to take a camel ride together into the surrounding desert and spend a night sleeping on a sand dune under the stars. 
There are accommodations inside the fort or in Havelis (former merchant's houses) with stunning views of the fort. 
Two options with lots of character – perfect for a honeymoon – are Khilla Bhawan Lodge, a former haveli outside the fort, and its sister heritage hotel Khilla Bhawan, which is right inside the fort. 
The best time to visit Jaisalmer is during winter (November to March). Summers get very hot. 
There is no commercial airport in Jaisalmer. The closest airport is Jodhpur airport.
The best way to reach Jaisalmer is by train (book a first-class sleeper for a classic Indian train experience). Alternatively, if you are in Jodhpur, you can travel to Jaisalmer by train or even take a road journey.
Fort Kochi
Veronika Primm | Travel Geekery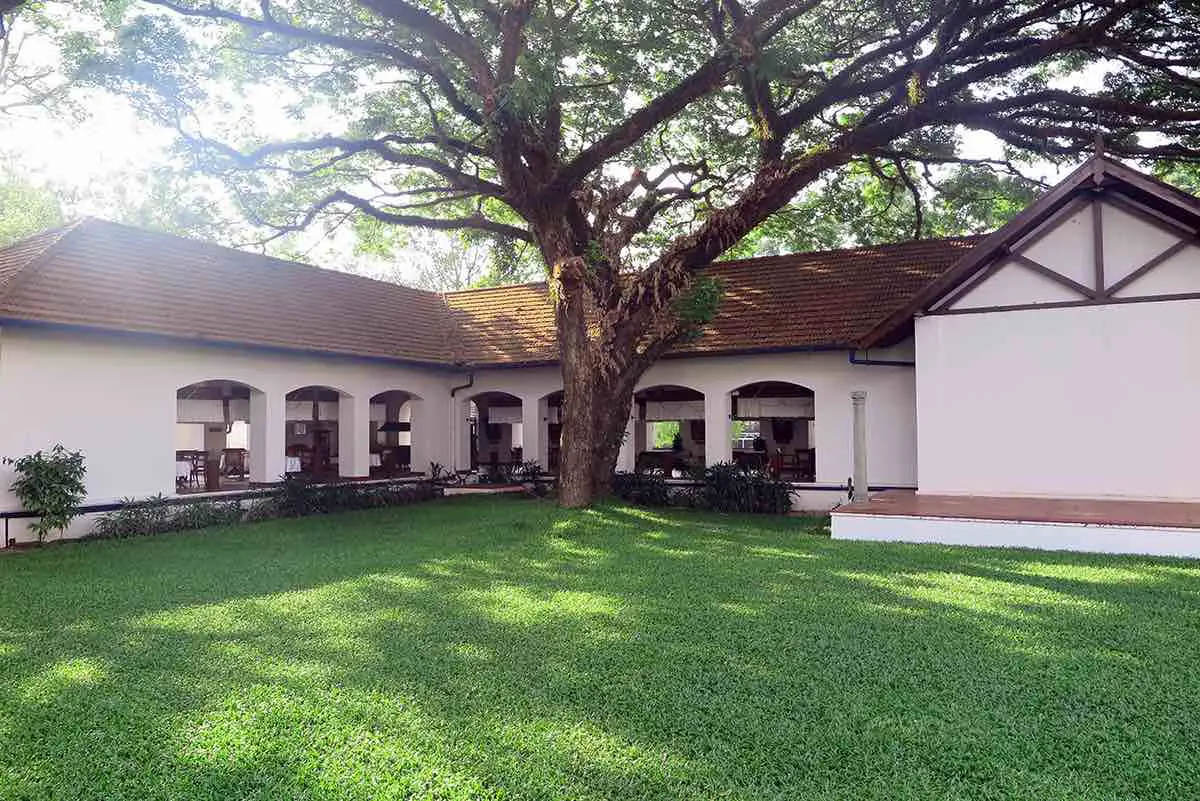 Kochi, also known as Cochin, is a busy metropolis in the Southwest of India in the state of Kerala. It is the most populous city in Kerala and is famous for its spice trade.
While Munnar and the backwaters of Alleppey are known as the best honeymoon places in Kerala, the one offbeat place that honeymooners must consider is Fort Kochi.
Fort Kochi, which is essentially the outskirts of Kochi, is a lovely seaside area that will make for a wonderful honeymoon. This used to be a fishing village and you can see fishermen here till this day with their unique fishing nets.
Fort Kochi features a lovely long seaside promenade and a few beaches, with Fort Kochi Beach being the most famous one. You can watch the most beautiful sunsets here.
At the heart of Fort Kochi lies the ancient Jew town with a wonderfully preserved Paradesi Synagogue, which is well worth visiting. The whole area around is pleasant to stroll through.
Those interested in arts & culture should visit at the time of the Kochi-Muziris Biennale, an international exhibition of contemporary art held for 3 months from December to March every 2 years.
Fort Kochi has a number of exquisite resorts. The Brunton Boatyard Hotel is particularly recommended for honeymooners.
The hotel is inspired by the Portuguese colonial past of Kochi. Its wide 2-story buildings look straight out of a movie. Vasco de Gama paintings adorn the walls and the dark wood décor with white and blue details mix in a bit of a marine theme.
Jaipur
Ellie & Ravi | Soul Travel India
One of the best honeymoon places in North India is Jaipur. Jaipur is an amazing place to treat yourself to some of the richest hospitality, culture and food in northern India. 
The Pink City is famous for its pastel walls and palaces and its UNESCO heritage listed city centre where the shop fronts and markets are all coated a dusty pink.
This is our pick for the best honeymoon destination in India because of its abundance of luxury hotels and surrounding camps – choose to stay in glamping luxury in Amer, near Jaipur's iconic Amber fort, or at one of the beautiful former palaces inhabited by Maharajas that have now been transformed into luxury hotels.
For something beautiful but less opulent, many Havelis have been restored into boutique hotels as well. 
For an extraordinary honeymoon that you'll remember for years to come, you can take to the skies with a hot air balloon flight over Jaipur, or take a day trip to nearby tiger reserves at Sariska or Ranthambore. Alternatively, you could simply delight yourself by visiting Jaipur's colourful monuments and eating its rich food. Make sure to take a trip to Anokhi museum to learn about Rajasthani block-printing of fabrics and maybe buy a few souvenirs or enjoy lunch in their cafe. 
Jaipur also has some great bars serving up cocktails, whiskies and much more if you're looking to enjoy some nightlife as well. Bar Palladio is not to be missed for its stunning interiors.
Mount Abu
Nisha | Nerdy Footsteps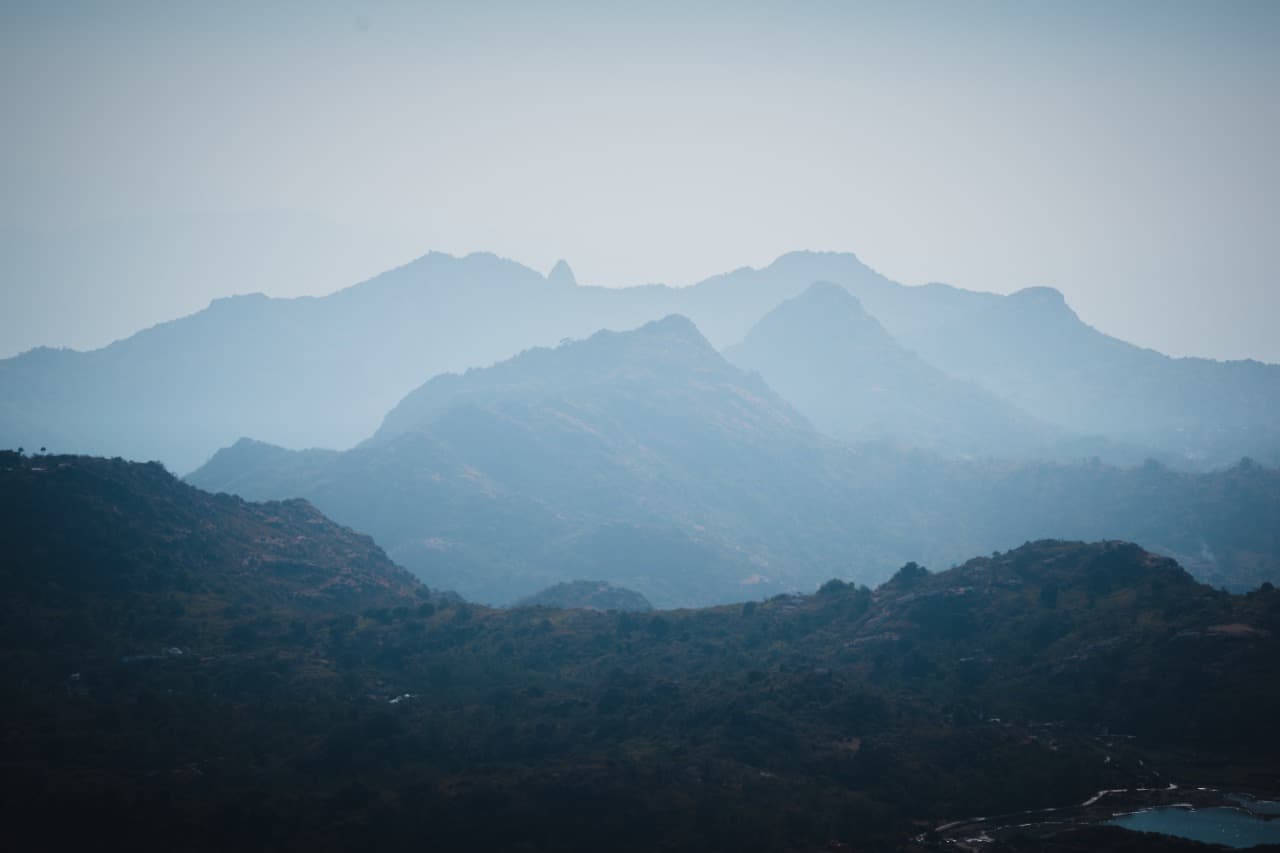 Nestled between the Aravalli mountain range, Mount Abu provides a pristine gorgeous location, making it a perfect destination for honeymoon. Being popular amongst honeymooners, it even has a tourist attraction named Honeymoon point.
Mount Abu offers an oasis as it is home to rivers, lakes, waterfalls and evergreen forests in an otherwise dry Rajasthan. The highest peak on the mountain is Guru Shikhar at 1,722 m (5,650 ft) above sea level. Being at such height provides Mount Abu with a lot of viewing points for enjoying beautiful sunrise and sunsets.
The best way to enjoy Mount Abu is to let nature and calmness seep through you. Have a relaxing time with your partner in 'an oasis in the desert'. Adventure junkies can also enjoy outdoor activities like rock climbing, rappelling, caving & camping.
We visited Mount Abu in December and found it surprisingly warmer than the capital, Delhi. This is also one of the high seasons for tourists, especially around New Years' celebrations. Monsoon season is also a good time to go as the rains and the lush greenery bring alive the beauty of this place.
Mount Abu is easily accessible to the neighbouring cities in Rajasthan and the rest of the country via buses and trains. The closest train station is Abu road and frequent high-speed trains connect it to major cities in India.
Manipur
Marco Ferrarese | Monkey Rock World
Few people go to Northeast India, and especially to the beautiful and yet very undiscovered state of Manipur. Bordering Myanmar, Manipur is the getaway to Southeast Asia, and one of the best places to visit in Northeast India.
It's the best honeymoon place in India because of Loktak Lake: set only about an hour drive south of capital Imphal, this beautiful lake is part of the Keibul Lamjao National Park, home to the Sangai deer, the state's animal.
The lake is dotted by phumdis, which are circular floating islands made with matted vegetation that fishermen use to attract and trap fish. You could easily spend your days renting a boat and exploring the many islands and floating villages this unique ecosystem is famous for.
A concrete road gets up to a viewpoint which is also perfect for sunrise and sunset views that make perfect wedding photography locations.
Of course, Loktak Lake is scenic but it's also offbeat, and only simple yet charming homestays are available here. The Aquamarine Floating Homestay is recommended, but it may not suitable for every couple as it's pretty basic. Still, I'd suggest you spend one night here to have a great experience.
If you want better facilities, it's best to visit the lake as a day trip and stay in Moirang (the closest village to Loktak Lake), or even drive back to Imphal. The capital has better infrastructure and hotels — but forget idyllic 5-star resorts in this part of India.
Once in Imphal, don't forget to visit the Ima Kheitel, Asia's largest market run exclusively by women and try to time your visit to catch a game of Polo. Indeed, with strong endemic species of pony, it is said that the game of polo actually originates in Manipur.
If you visit at the end of November, the Sangai Festival enlivens up the town with a number of international and Indian arts and exhibits. You can visit it and then travel to nearby Kohima in Nagaland to see the Hornbill Festival and extend your honeymoon to soak in the incredible cultural traditions of the Northeast.
Ranthambore
Shobha George | Martha's Vineyard Tourist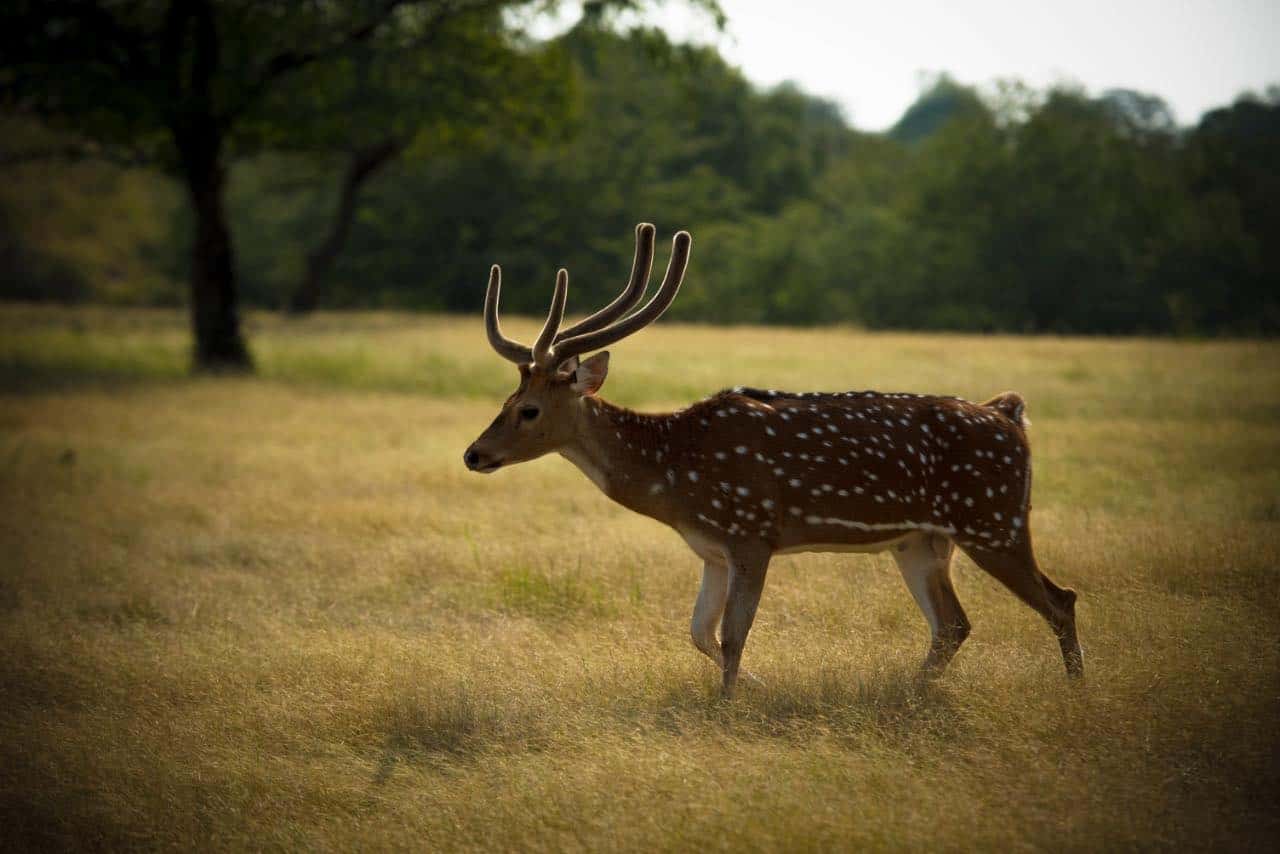 Ranthambore National Park is a lovely honeymoon destination because you get to be away from the world, with your partner, isolated, in a natural setting.
A stay at Oberoi Vanyavilas will be perfect for those on a honeymoon. The rooms are set up as individual cottages so that couples can enjoy privacy. The cottages are made to resemble a tent so that you feel like you are back in the old days of luxury tents. The rooms also come with a romantic slipper tub perfect for newly-weds!
Every day, they have two Ranthambore drives lead by a private driver. The first one is usually early morning and the second drive is in the late afternoon. So, there is plenty of time during the day to relax and hang out in your beautiful room.
Ranthambore is known as a nature reserve where you can spot tigers in the wild. On a good day, you will be able to spot at least a couple of young tigers and other wildlife. The rides in the jeep are relaxing because you are far away from anyone and you feel you have the entire National Park to yourself.
The best time to visit Ranthambore is during winter between the months of October and March. The temperature is pleasant and the animals are more likely to come out during the daytime. October is particularly ideal as it is right after the rainy season, so the trees and flowers are blooming and everything looks luxuriant.
Located in Rajasthan, Ranthambore can be easily reached by train from Delhi and Jaipur.
Ranthambore is divided into 10 zones to spread out visitors to the park. You can take a safari drive organised by the Forest Department in either a large open-topped truck of 20 or a small open-topped Jeep of 6.
Organising a safari through a travel agent is recommended as that way you can book yourself a private safari driver for a more romantic experience.
Final Word
So which of the above places would you choose for your honeymoon? Would you prefer a beach honeymoon or one in of the hill stations of India? Would you like to visit a culturally rich city? Or would you prefer to head out on your own adventure somewhere else?
Let us know what you pick!
---
OUR TOP TRAVEL RESOURCES
Here is a list of our favorite travel resources- the ones that we absolutely swear by when planning almost every trip. Go through this list to plan a hassle-free trip and save a lot of money!
Flight Booking: Check availability of tickets, the best time to fly, and the cheapest fares on Skyscanner. You may also find a cheap flight via CheapOair
Accommodation: We absolutely love booking through Agoda. In most countries and particularly in Asia, we often find the best fares on Agoda. But we also love the no prepayment and no cancellation fee policy of Booking.com. For cheap accommodations and hostels, nothing beats Hostelworld.
Car Rentals: You may find and rent an appropriate car via RentalCars. It's hassle-free and reliable.
Guided Tours: We absolutely love GetYourGuide for local sightseeing tours, walking tours, history tours, and food tours. The booking process is seamless, and the tours are super affordable.
Lounge Access: Get Priority Pass – my personal favorite card that gives me unlimited access to premium airport lounges all over the world
Hey, if you found this post helpful, share it with more people or buy me a coffee!