Best Travel Backpack Brands in India: Top Picks + Guide 2023
This website contains no sponsored content. The content is written entirely on my own and is based on my personal experience and extensive research. This post may contain affiliate links. If you make a purchase through one of these links, I may receive a small commission at no extra cost to you. As an Amazon Associate I earn from qualifying purchases. Please read the disclaimer for more information.
Can you imagine travelling without a backpack? I can't! Whether my journey involves taking a flight, travelling by car or riding on a scooter, I absolutely need to have my backpack with me. The same applies to my husband too! We can't imagine traveling without a good travel backpack.
Therefore, if you want to buy a backpack online, this post is perfect for you as we enlist the best travel backpack brands in India as well as recommend some of the best travel backpacks India.
Don't have time to read the whole article?
Safari is the best travel backpack brand in India and its Safari Sleek Expandable backpack is the most unique, feature-rich backpack in India for travel.
Now, let me make it amply clear at the very outset that this post is not about the best rucksack in India. Rucksacks are designed for trekking and hiking.
Therefore, this post is not about finding a rucksack for your backpacking trips in India but is a meant to help you find the best travel backpacks for all types of trips. If you are specifically looking for a rucksack, read our amazing guide on the best rucksack in India.
A backpack on the other hand is a functional bag worn on your back, which is a must when traveling.
The Best Backpack Brands in India for Travel 2023 – Top Picks
Here is a handy reference list of the top backpacks in India 2023. Read the detailed reviews of the travel backpack brands and the top backpack of each brand in the next section.
Best Travel Backpack Brands in India and Top Travel Backpacks 2023
American Tourister is one of the best travel backpack brands in India. American Tourister in itself is a USA-based travel brand that not only sells the best travel backpacks India but also the best trolley bags in India. The brand specializes in making backpacks for travel that are not only stylish but also functional.
This travel backpack with laptop compartment is ideal for travel as it has two extra compartments in addition to the laptop compartment.
This means that when traveling you don't have to stuff all your non-tech stuff like an extra pair of clothes, wallet, make up kits, torch, medical kit, etc. in one compartment. You can neatly organize all your travel stuff in separate compartments.
This American tourister backpack also has water bottle compartments on the side so you don't have to open main compartments when you need water on the go.
Some other features that I am impressed with are its super smooth zippers. This backpack with laptop sleeve also has excellent padding so your laptop doesn't get damaged during security checks and bumpy airplane rides.
Its front organizer proved to be perfect for quickly accessing pens during immigration. It stored my earphones neatly and also had space to keep transport passes. If you are paranoid about losing stuff when traveling, you'll be happy with its security pocket on the back – great to store your room keys!
Quick note – the backpack's rain protection is not too impressive. Pair it with a rain cover or use it as a summer travel backpack.
Safari is one of the best travel brands in India. It is a trusted brand producing thoughtfully designed backpacks and luggage for years together. What makes this one of the top 10 travel backpack brands in India is that the products are excellent in quality and moderately priced for Indian users.
The design of this travel backpack allows you to use it not only as an office backpack but a backpack carry on luggage for work trips as well. The design and look is incredibly impressive.
You can store your laptop in one section and clothing in another section. But what truly makes this Safari backpack for travel one of a kind is that the clothing section opens up like a hard case trolley bag. This not only keeps your clothes organized, but the backpack closes into one single compact piece of luggage.
Its massive volume of 45 litres means that you can easily store clothes, shoes and accessories for a 4-5 day work trip in addition to your laptop or tablet which goes in the back compartment.
The mesh padding, the soft straps, the various compartments for different gadgets, a side handle, an expandable zipper for more volume and a rain cover further enhance the user experience.
My husband has been using this backpack for a couple of years now and continues to love it for its quality that is yet to show signs of wear and tear. On the other hand I love it for how convenient it is to carry this large travel backpack. It sits on the bag as well as any ergonomically designed hiking rucksacks.
If you are looking for the best backpack with laptop compartment in India that too – from one of the best backpack brands in India – look no further than this Safari backpack for travel.
The list of backpack top brands of India is incomplete without the mention of Wildcraft. Wildcraft which is a subsidiary of the top Indian travel brand – VIP is known for its rucksacks and other rugged use travel gear. In my article on the best travel rucksacks for trekking, I have recommended the 45 litre variant as my top pick for trekking.
But in this article on travel backpacks that are more versatile, I have chosen this beautiful Wildcraft backpack.
This almost 40-litre backpack by Wildcraft comes in a very trendy, attractive design. I love how its form and shape remains intact regardless of what you store inside it. The bag rarely shows unattractive nbulges.
It also comes with a side pocket for water bottles just like American Tourister backpack above. Even though this backpack doesn't have a dedicated laptop compartment, it scores above the American Tourister backpack for its water-resistance.
The compression straps also make it look compact making it one of the best backpack bags for travel. The zippers are very stylish and the contrasting black handles add to the visual appeal. You can use this backpack for traveling in India or even as a bag for traveling abroad.
I think that if you are looking for the best backpack for school boys or girls which could also double up as a traveling backpack, this stylish travel backpack is the most ideal.
Amazon Basics luggage has been my favourite for a long time now. In fact, Amazon Basics which is a private label of Amazon has always caught my fancy for their elegant products. This small Amazon Basics backpack is no exception to that rule. This Amazon Basics travel backpack is excellent for a weekend getaway or as a day trip backpack when traveling.
I loved how it could easily hold a small laptop in the back compartment, a couple of clothes, a small pouch, wallet and a diary in the main compartment. My water bottle stayed comfortably is the secure side pockets. But the quality of this backpack, that proved to be the most appealing to me was its beautifully padded back. Even if you sweat, it wicks off the moisture quickly leaving your back completely dry even if you wear it all day long on your back.
The only downside of this bag is the lack of an organizer compartment or multiple main compartments. You have to put all your travel stuff in one single compartment while your laptop stays secure in the padded laptop compartment.
While this Amazon basics laptop backpack does come in other sizes, if you need a backpack in a bigger size, I recommend opting for the Wildcraft backpack (mentioned above) instead as it offers better organization.
But for a day trip where you essentially need a small bag that's comfortable, this elegantly designed Amazon Basics backpack is ideal. Also, it's water-resistant so excellent for use as an all-weather backpack!
If you are looking for a backpack for women or a small stylish backpack, look no further than this beauty from Uppercase. Uppercase, is a design-first brand that's also environmentally sensitive. This makes the Uppercase backpacks the perfect choice for modern travelers.
This Uppercase back comes in a classic olive green color and is made out of vegan leather for extended durability. The material is that's also strengthened with a water-resistant outer coating and rain-proof zippers – so there's literally no chance of water entering your bag. wear and .
This small travel backpack retains its shape even when empty – which means that you'll always look stylish carrying it. But the one feature that many people may not like is that it has a single main compartment. So you'll have to open the main compartment everytime you need anything from the bag except for a water bottle which can be stored sideways.
Personally, I am not a fan of backpacks that have only one main compartment. But given that this backpack is small in size, it anyway won't store much items requiring organization.
You can't use it as a cabin backpack for travel. But you can use it on your day out sightseeing. What's great is that the design and look is versatile enough to let you use it as a college backpack or even as a backpack for work and travel. A quick bonus is that this is also a backpack that attaches to luggage when traveling for increased convenience.
So if convenience, water-resistance, environmentally sensitive production is important for you or if you simply need a cute small backpack – this backpack brand delivers an excellent product.
Technically, this is not a post about rucksacks. But yet, I am compelled to include this beautiful travel backpack by Aristocrat.
Aristocrat is a brand by VIP Industries Limited. Aristocrat luggage may not look as elegant as the luggage of other leading brands like American Tourister, Samsonite or Safari, but Aristocrat luggage delivers excellent functionality and value for its price.
This 45 liter travel backpack is my top-pick from all the backpacks by this brand because it's user-friendly and compact. Its large volume can hold a 17-inch laptop. (Although some users have reported that it only managed to hold a 15.6 inch laptop)
In addition to the laptop compartment, the backpack also comes with a deep and roomy main compartment and an organizer front compartment.
The main compartment has an excellent base that keeps the bag steady. You can store your camera, a couple of clothes and other travel essentials. If you are using this as a travel backpack, you can definitely use it for your one-day work trips or for a quick weekend getaway.
Its black color means that you can also double it up as a regular backpack for work.
Regardless of how you use it, I find the price really affordable for its rough and tough construction, durable zippers, excellent front organizer and roomy interiors. A quick bonus is an extra small pocket on the side – one that sits below the bottle holder. It's perfect for storing a napkin, used socks or collecting waste wrappers while on the go.
Thus, if you are looking for backpacks for cheap that do not compromise on functionality and quality, this backpack by Aristocrat should work best for you.
First things first, the Wenger is a Swiss brand. Its parent company Victorinox is known to make premium quality, highly durable luggage. Wenger's luggage and Wenger backpacks being an offspring of Victorinox, delivers the same kind of luxury, design and durability.
Wenger's backpacks sell for a premium i.e. much higher than the average backpack price in India. This travel backpack brand uses excellent material and its construction definitely looks premium. The stitching is clean and strong. The zippers roll smoothly. The compartments hold their shape. The straps feel sturdy.
So if you are someone who like to buy a backpack that will last for years, you can definitely spend on this backpack. In fact, this backpack comes with a solid 5-year warranty unlike other backpacks on this list.
This backpack for travel has a 16-inch laptop compartment with excellent padding. In addition to that its main compartment sits square and is spacious enough to hold all your travel essentials. In fact, the backpack hardly feels like a small 23-liter backpack.
The backpack also looks professional and you can easily use it as a work-trip backpack. Its front organizer can neatly store your keys, mobile, pens, and a small diary. In addition to it, there is a small front zippered compartment, ideal for quick access to public transport cards, credit cards, key cards, etc.
The design of this backpack also makes it feel lightweight on the back. You'll also be impressed with how beautifully it wicks moisture and keeps your back completely dry even if you wear it over synthetic clothing or formal wear.
I do not recommend buying this backpack if budget is a concern for you. You can get backpacks for much cheaper that come with organizers, great quality straps and a lot more storage – but those backpacks wouldn't last as long as this one would.
Fur Jaden is an Indian backpack brand that has grown immensely in popularity in the last few years. Fur Jaden backpacks are extremely stylish and feature-rich. Their look is also distinctly unique, adding to their overall appeal.
This backpack brand was started to provide urban designs for modern youth. Not all of Fur Jaden's backpacks are designed for travel. But this 40-liter backpack is one that's specifically made to serve as a weekender travel laptop backpack.
What I love about this travel laptop backpack is that it has a handle on the top as well as on the side making it super convenient to lift it and store it in overhead cabin compartments.
The backpack has 3 large compartments i.e. one designated laptop compartment, one main compartment and one organizer compartment. Despite its 40-liter volume the backpack feels lightweight thanks to its ergonomic design and sturdy straps. The backpack can be made to look even more lean thanks to its side compression straps.
Its back anti-theft pocket is a quick useful addition to the functionality of the backpack.
This backpack, even though lightweight, is not ideal for use as a daybag for sightseeing and excursions. Its lack of water-bottle pockets definitely proves to be an issue as a big portion of the main compartment gets used by a 1-litre bottle.
But you can definitely use this backpack as a weekender getaway backpack – i.e. one that you use to pack all your clothes and travel essentials in. The backpack is also excellent for traveling on the road when you don't need to store a bottle of water in the backpack.
This backpack also excels in its laptop sleeve compartment. The padding is top-notch and the sleeve itself is sufficiently roomy. You can safely travel with your laptop without worrying about laptop damage even when the backpack is placed on hard or bumpy surfaces.
Thus, if you want an affordable laptop backpack made by a growing Indian luggage brand, this backpack is excellent for you.
9. Skybags Travel Backpack – 51 Litres
Most of the best backpack brands in India come from VIP Industries Limited. Skybags is also a child of the VIP Industries. Skybags as a brand is known to produce bright coloured, youthful-looking luggage that stands out from the less vibrant black backpacks of other brands.
The make of the backpacks by Skybag is qualitative and the variety available is almost endless. From backpacks for school to backpacks for work to backpacks for travel – Skybags boasts of a wide collection of backpacks.
The backpack that I love is this massive 51-liter backpack by Skybags. I feel the design of this backpack has the youthful charm of a typical Skybags bag but will also not look odd when carried by a working adult.
The backpack comes with a laptop sleeve for 17inch laptops that's well padded. But the biggest draw of this backpack for me is its spacious main compartment. If you want a backpack that can fit your clothes, a pair of slippers, laptop and a travel toiletries pouch – all in the main compartment – this backpack is perfect for you.
The backpack also has a front compartment with organizer, plus a zippered-compartment for quick access to knick-knacks and a spacious bottle compartment on the side. Its mesh lining will keep you sweat-free.
This backpack is a bit more expensive than the average Skybag backpacks but it is made with premium-quality material that can last long without visible wear and tear. That's also why this backpack comes with a 12-month warranty.
This backpack may not be ideal for professional and work trips. But it is most ideal for students, frequent travelers, family travelers (those who need to carry extra pair of clothes and other essentials for their toddlers when out sightseeing.)
How to Choose the best backpack in India?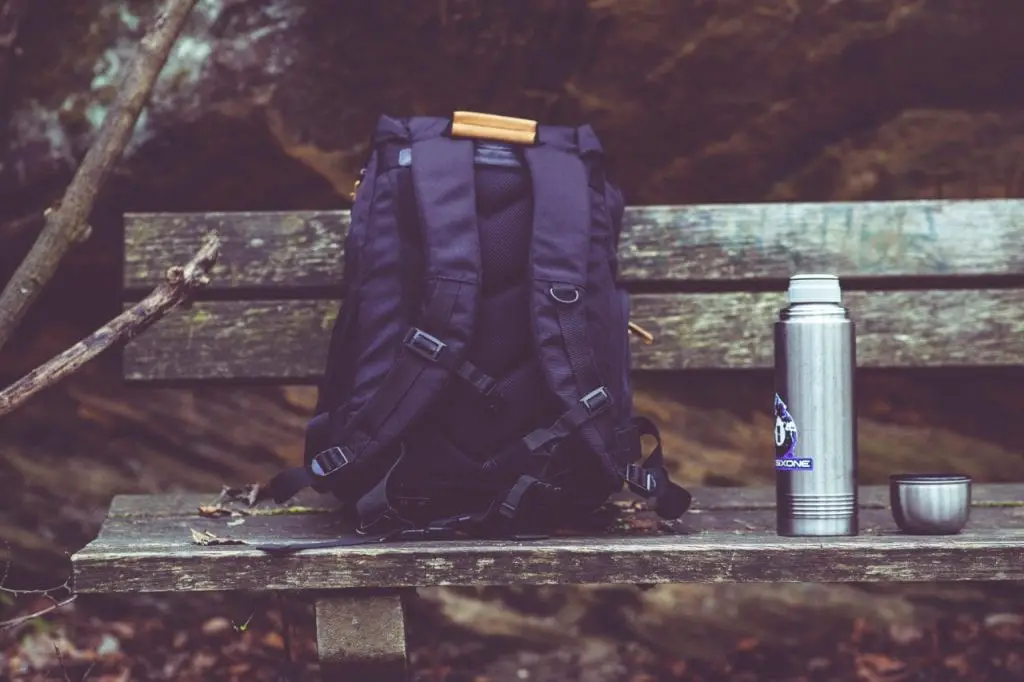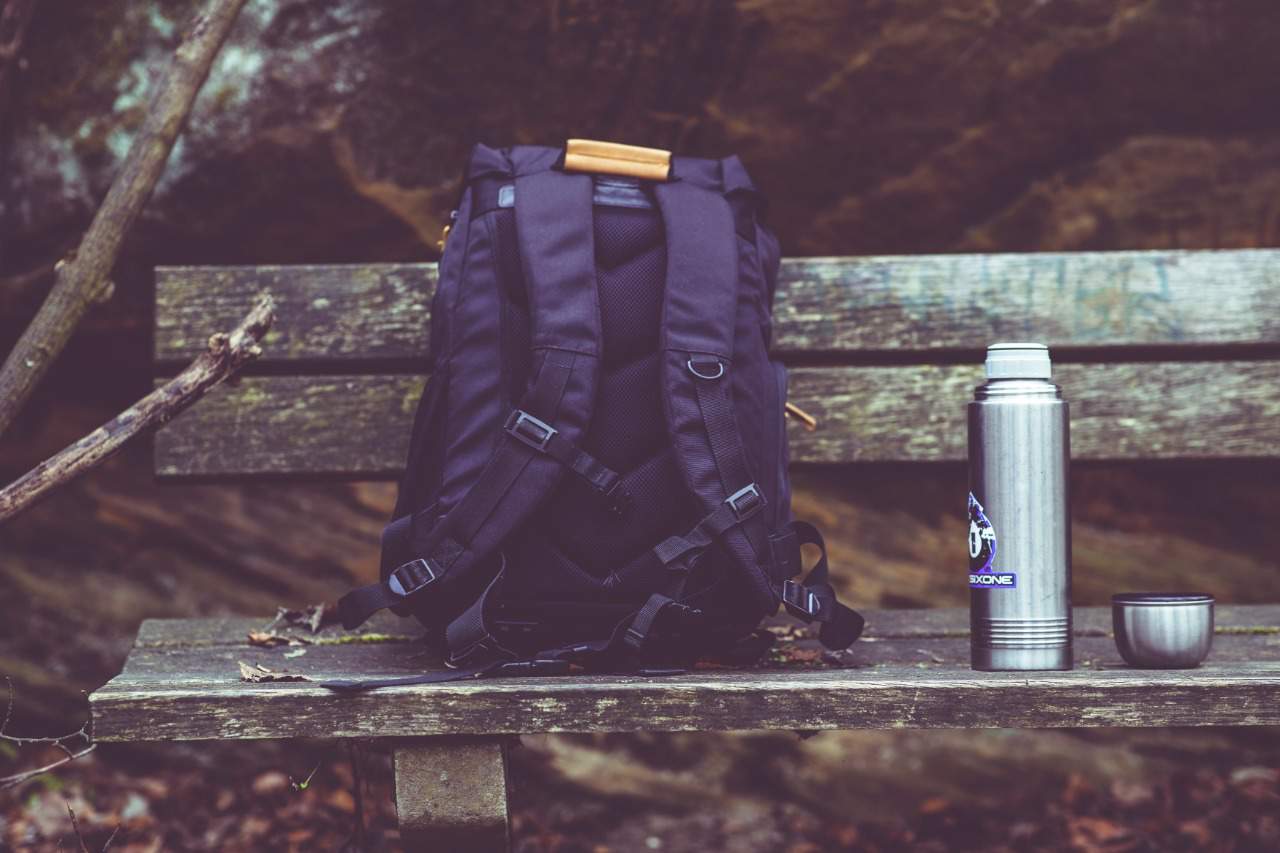 Now that we know all about the best backpack brands in India as well as the about the best backpack for travel in India, let's figure out how to find one that is perfect for you.
Today, there are a number of backpacks available online. The choice is almost endless, particularly because we do not necessarily use our backpack exclusively for travel. Many times, we tend to repurpose our school, college or office backpacks for travel.
Therefore finding the right backpack that works for all our needs, including that of travel, becomes difficult.
However, the best way to zero down on a backpack is by taking into consideration the following aspects –
Type
The primary types of backpacks available online are backpack bags for travel, office backpacks or laptop backpacks, backpacks for schools and college or casual backpacks.
Therefore, in order to determine which backpack is right for you, you must determine the primary use of your backpack. If you are considering using your backpack as hand-luggage, you should probably settle for a backpack with side handles like the Fur Jaden backpack or the Safari Expandable Backpack are excellent choices for this and can also serve as cabin luggage backpack.
Similarly, if you intend on using your backpack for work and work-related trips, you should choose a formal backpack that is not just the best office backpack but also has features ideal for travelling such as comfort, ideal size, enough compartments, etc. (More about features of a backpack below) Again, the Safari Sleek Expandable Backpack or the Wenger Backpack are excellent backpacks for work trips.
Size
Size of a backpack makes the biggest difference to the quality of its end-use. The two primary factors that you need to consider when picking up a backpack are
whether the size of the backpack will be ideal for your height and weight and

whether the size of the backpack is appropriate for your needs.
Thus, if you are looking for a backpack that will carry all your clothes for a 4-day long trip, you should consider buying a big travel backpack. Ideally one that's at least a 45-liter backpack like the Safari Expandable Backpack or the massive 51-liter backpack by Skybags.
On the contrary, if you are heading out on a long trip where you are already carrying the best trolley bag for all your luggage and only want a backpack for your daily sightseeing outings, a small backpack will work well for you! My favourite is the Uppercase Vegan Leather backpack or the ever-trendy American Tourister 28-liter backpack.
Comfort
A good backpack must sit perfectly on your back. The best backpack brands place a lot of stress on ensuring that their backpacks are comfortable. In order for the backpack to feel comfortable, its straps must be adjustable.
Additionally, the bag must have padded shoulder straps. A bag that does not provide padding to protect your shoulders will end up putting a lot of burden on your shoulders, neck and back and would turn out to be damaging to you in the long run.
Similarly, the bigger your backpack is the more number of supporting straps the backpack should after. Larger backpacks must come with compression straps on the side so that the weight of the backpack is distributed evenly across your body and your joints do not hurt at the end of the day.
The back-paneling must also be padded and should have material that easily wicks moisture and keeps your back completely dry even when worn in humid conditions.
The most comfortable backpacks from the list above are the Amazon Basics backpack, the Fur Jaden backpack and the Wenger backpack.
Features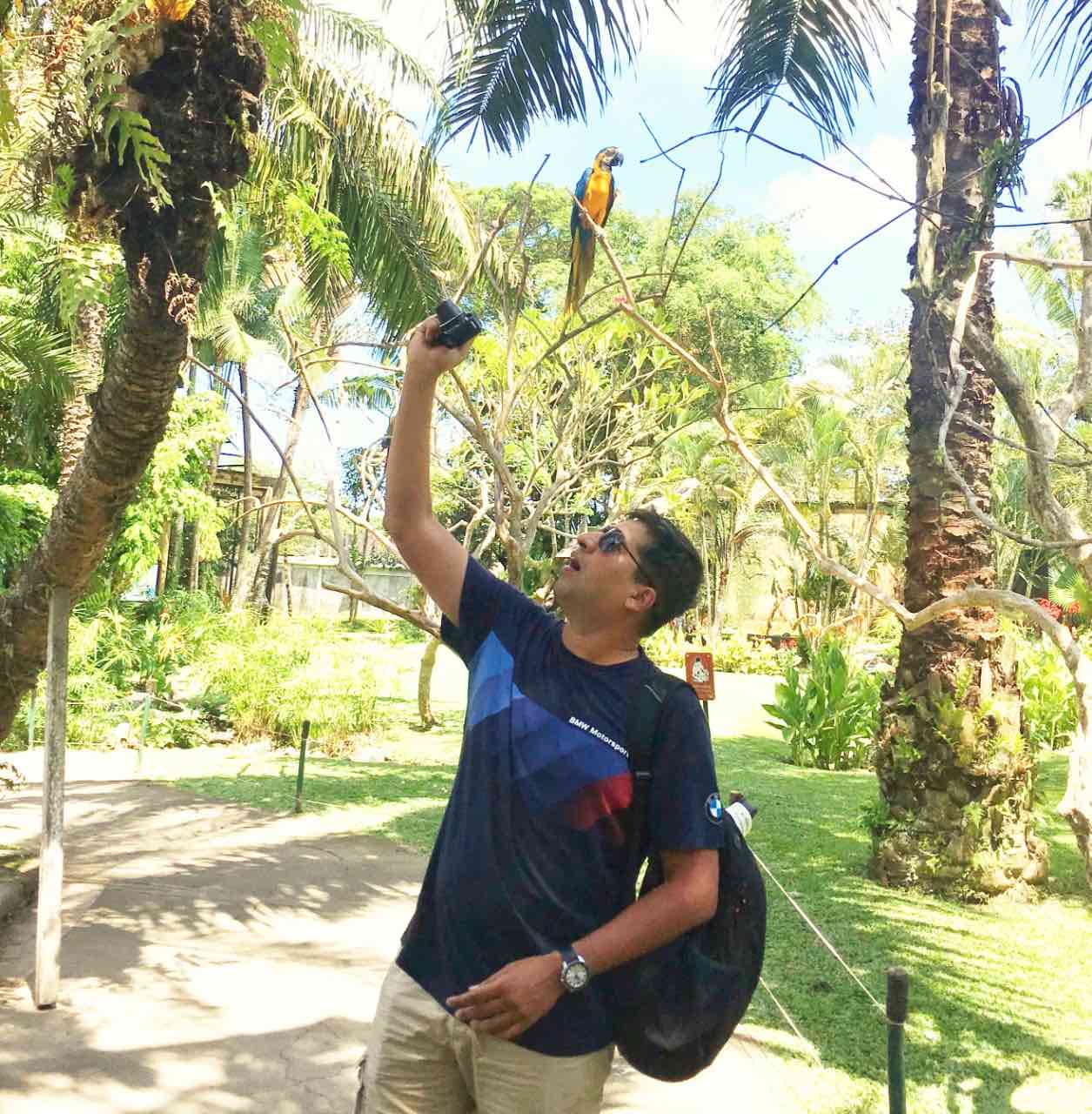 A backpack that you intend on using every day, and particularly, while travelling must be feature-rich.
It should have at least 2-3 spacious compartments, an organiser or a small front-opening compartment in the front. It should not just provide one large compartment where you need to dig through all your belongings to reach the item you are looking for. Likewise, a good backpack should have some compartments that are top opening and some that open from the front.
A good front-opening small compartment for smaller items such as a pen, ID card, credit card, ticket or a season pass is essential as it allows you to access these items quickly while commuting.
In addition to these features, an ideal backpack must have external mesh pockets to store water bottles.
If you are looking for ladies backpack online, you should also check if the backpack has small open internal compartments to hold sanitary napkins and make-up kits. Likewise, bags for men and women that travel must come with an internal zippered compartment to keep valuables safe.  Top backpack brands have also started rolling out anti-theft backpack designs.
If you are looking for a backpack that doubles up as a laptop bag, it should ensure additional features that protect your laptop. Some such features are – a strap to securely hold your laptop in place, padded laptop compartment to protect your laptop from accidental knocks. Water-resistance is also a feature that every laptop backpack must come with.
Some of my top-picks of feature-rick backpacks are – the Safari Sleek Expandable Backpack, the Fur Jaden backpack and the Skybags backpack.
Weight
The inherent weight of the backpack as well as its weight-carrying capacity, are probably as important as the size of the backpack when determining whether you should go ahead and buy the backpack.
If a backpack is inherently heavy even when it is empty, it will only get bulkier with stuffed filled inside it.
Also, if you are planning on carrying the backpack as your hand luggage, the bag should be as light-weight as possible. You do not want a backpack that's so heavy that the weight of the backpack alone eats up quite a bit of your baggage allowance quota.
Some lightweight backpacks that I love are the Skybags backpack, the Aristocrat backpack and of course the premium quality Wenger backpack.
Similarly, a backpack that you intend on using regularly for travel should ideally be one that can carry a weight of about 30 litres. Of course, day bags that you will pack in your large trolley bag and use only when you are out sightseeing can have a smaller capacity.
Also, girls who are only looking for backpack intended to be used for its fashion value instead of its functional value can also choose from the many mini backpacks available online.
The best mini backpack in India is the Uppercase backpack.
Price
The element that is deal-breaker when it comes to Indian consumers is the price of the product. Most Indians want to score a branded backpack at lowest price possible.
However, if you are looking for a cheap backpack online, especially a backpack under 500, please beware. You will either get a backpack that's a duplicate version of a popular backpack brand's design or the quality of the backpack will be so bad that it won't sustain any wear and tear.
Therefore, my recommendation to you is to invest in a moderately priced backpack, especially if you intend to use it for travel.
A backpack that breaks or tears while you are travelling can land you into a soup and therefore it's best to not compromise on the quality of the backpack.
The most value for money backpack is the Aristocrat backpack and the Safari Expandable Backpack. They both belong to different types of travel backpacks but are still moderately priced for their rich features.