Munich Itinerary – Explore Munich in one day
This website contains no sponsored content. The content is written entirely on my own and is based on my personal experience and extensive research. This post may contain affiliate links. If you make a purchase through one of these links, I may receive a small commission at no extra cost to you. As an Amazon Associate I earn from qualifying purchases. Please read the disclaimer for more information.
Now, we all know that Munich is the capital of Bavaria and is an immensely popular tourist destination. It is known for its Oktoberfest, the many beer gardens, churches, cathedrals, museums and occupies a significant position in Germany's history. We also know how vast this city is and therefore a question that obviously arises is whether the city can be explored in one day. I would answer this question with a definite yes. If you follow the Munich itinerary that I am about to present before you, you will not only feast on the touristic highlights of the city but also experience the warmth of its jovial people! That being said, no city can ever be comprehensively covered from a touristic point of view in a day and therefore you will end up pining for more of this Bavarian beauty!
Munich Itinerary – Explore Munich in one day

How to get around in Munich?
Unless you are on a road trip with a car at your disposal, it becomes very difficult to travel all around a huge city and cover it thoroughly in a day. However, that's not at all true in the case of Munich.
Munich is a huge city, thankfully, made easily accessible by its robust public transportation network. The U-Bahn, S-Bahn, Trams and Buses are all beautifully interlinked. You can easily reach any tourist spot by using one or more of these options. This heavily saves on the cost of the commute. Additionally, like all major European cities, purchasing a full-day pass proves to be ideal as it gives unlimited access to all forms of public transportation.
Where to stay in Munich?
If you are only going to stay in Munich for a short duration, I would recommend staying close to the central Munich train station i.e. Munich Hauptbahnhof. There are plenty of hostels, hotels and Airbnbs in this area. You can choose one that suits your travel style and budget.
When I went to Germany, I was based out of Schliersee which is a small countryside town which is an hour away from Munich. I kept travelling back and forth between the two places. But on the day when I had plans of exploring Munich heartily like a tourist, I stayed for a night at the Wombat's City Hostel near Munich Hauptbahnhof.
Munich Itinerary
Breakfast
I would recommend starting your day reasonably early at around 8.00 am followed by a quick breakfast at your hotel or hostel. Alternatively, if you are living close to the Munich Hauptbahnhof, you could hop to the station and grab some yum breakfast from any of the food stalls and cafes populating the Central Munich station.
Day Ticket
Once the needs of your hungry tummy are being taken care of, buy a daily ticket which will give you unlimited access to the U-Bahn, S-Bahn, Tramways and buses for the entire day and you are ready to head to your first tourist stop of the day.
(Note: If you have purchased a Bavaria Ticket, you need not purchase a separate Day Ticket for Munich sightseeing. Read my article to know more about the Bavaria ticket and all of its advantages. The link opens in a new tab)
BMW Welt

We all bury a luxury car freak inside of us and there is no better place than Germany to unleash that side of us. Now, since you are exploring all of Munich in a day,  you will not have time to go on the two-hour factory tour or detailed study of the BMW Museum. However, you will definitely have more than enough time to marvel at German innovation and engineering if you take a walk around the BMW Showroom (BMW Welt). Plenty of top-end BMW cars stand inside this plush showroom. You are allowed a hands-on feel of these cars. The showroom also exhibits fancy bikes that will set your hearts racing!
Things to know
Entry ticket:
Showroom – Free
Museum  (in case you go) – 7 – 10 Euros
Timings:
BMW Welt:  Monday to Saturday: 7.30 am – 12.00 am Sunday: 9.00 am – 12.00 am
Museum + Shop: Tuesday to Sunday and public holidays: 10.00 am – 6.00 pm (Monday: Closed)
How to go:
Take the U-Bahn – Line U2 heading to Feldmoching and get off at Scheidplatz. Change to Line U3 heading to Moosach or Olympiaeinkaufszentrum and get off at Olympiazentrum. BMW Welt is a two-minute walk from the station.
Olympiapark – Olympia Tower
This is the place where the 1972 Summer Olympics took place. If you leisurely walk in this campus you will notice that it is literally home to all kinds of sport. An aquatic centre and a sprawling stadium sit atop this vast piece of land. However, since you intend on covering all of Munich in just one day, you won't find time to explore this place at a leisurely pace. I, therefore, suggest that you skip the 'sporty' areas and head straight to the Olympia Tower. The Olympia Tower is 190 metres high and offers views of the entire city of Munich.
Personally, I am not a huge fan of towers and panoramic views as I find the entire experience impersonal and not worth one's time. However, this tower was an exception to that experience. Firstly, it has a lift that takes you right at the top of the tower (Unlike most European towers where you have to arduously climb for a view) and secondly, the view from the top is truly spectacular.
Things to know
Entry ticket:
6 – 9 Euros (Depending on your age); Discounted family tickets are also available.
Timings:
9.00 am – midnight (Monday to Sunday)
How to go:
The Olympia Park is only a five-minute walk away from the BMW Welt.
Nymphenburg Palace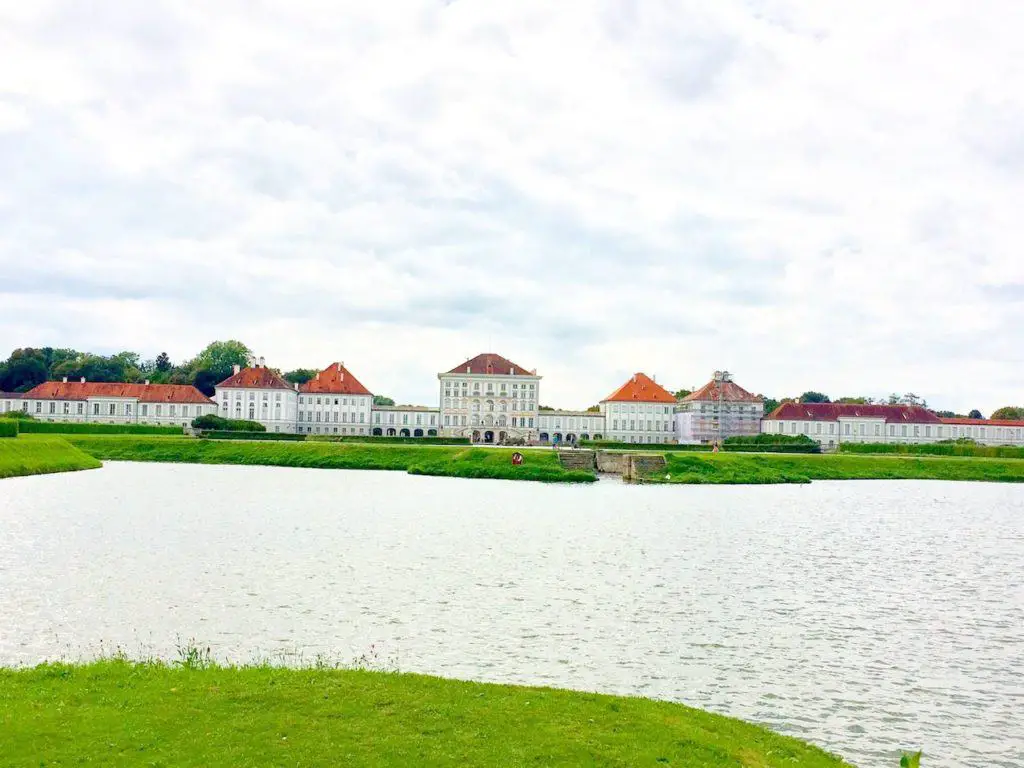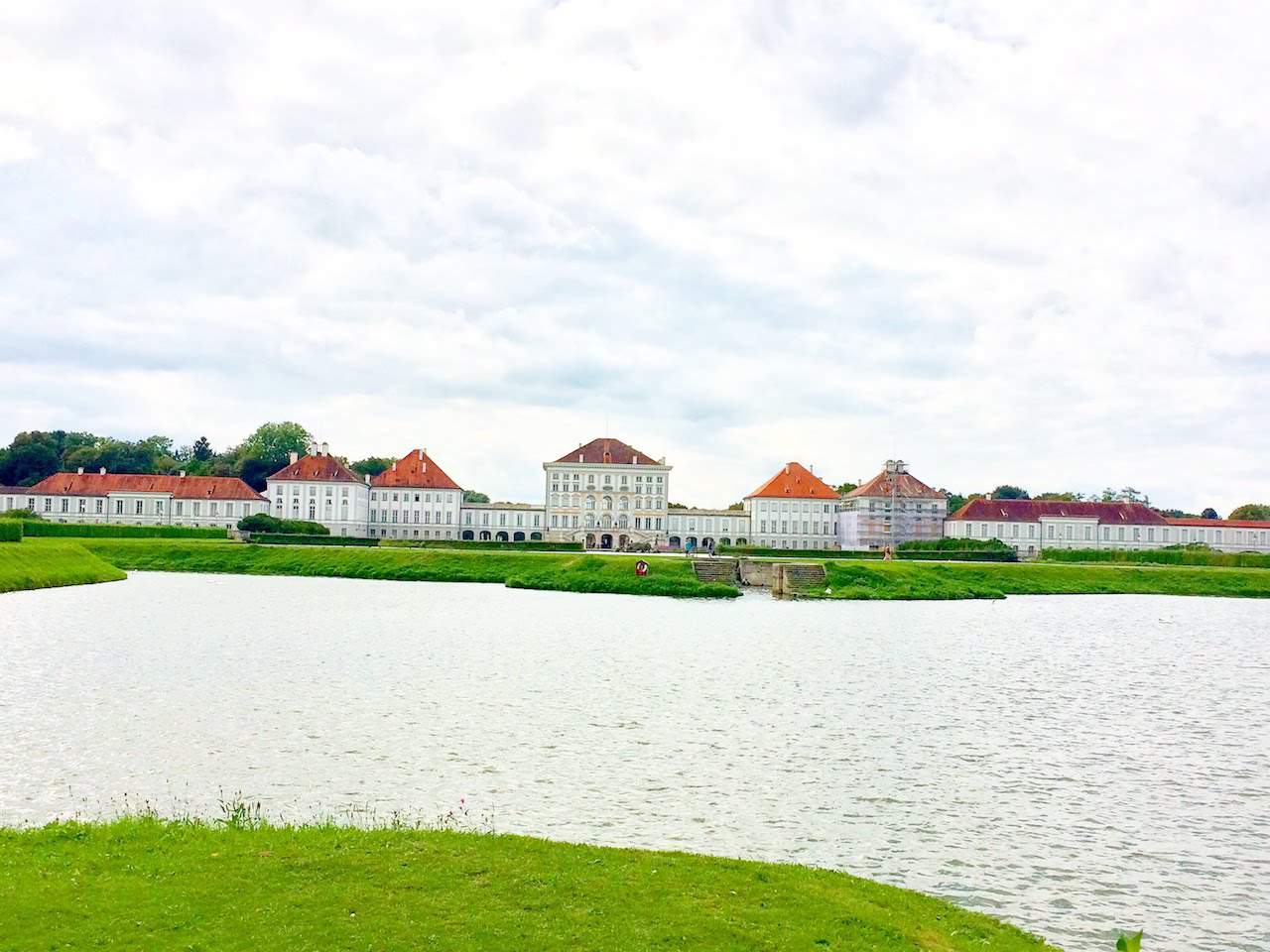 The moment you catch the first glimpse of the Nymphenburg palace from afar, your mind will be blown away. In my opinion, this is one of the most underrated tourist places in Europe. The architectural splendour you get to witness is sure to take your breath away. This palace was built in 1664 as the summer residence of Max Emanuel, a long-awaited heir to the throne to the Bavarian electorate of the Roman Empire and has seen a series of architectural and structural developments since then. Today, the palace faces expansive and neatly-maintained gardens. In summers, you can also enjoy gondola rides here. Basically, all of these factors make a compelling case for making The Nymphenburg palace a non-negotiable item on your Munich itinerary.
Things to know
Entry ticket:
5 – 11.50 Euros (Depending on your age and whether you want to visit the museum and the park palaces)
Timings:
9.00 am – 6.00 pm (Monday to Sunday)
How to go:
From Olympia Park, head back to the Olympiazentrum station and take line U3 to Moosach. From Moosach, take bus no. 51 to Aidenbachstraße and get down at Schloss Nymphenburg and a short walk will take you straight to the palace.
Alternatively, you can walk from Olympia Park to Olympia-Einkaufszentrum and take bus 143 and get down to Maria-Ward-Straße. The palace is a ten-minute walk away from this stop.
Karlsplatz
Once you are done admiring the allure of the palace, head to Romanplatz and take Tram No. 17 to Karlsplatz.
Now, Karlsplatz (popularly known as Stachus) is just one block away from the central Munich station. This place is abuzz with activity throughout the day. A number of fashion shops line the streets of this area. In winter this place transforms itself completely into an ice skating rink and a meeting point of the youth of Munich. That being said, this area also houses a number of small restaurants. You will also find a few eateries inside the Karlsplatz station area. You may grab a quick bite at one of these restaurants. However, if you have the patience, I recommend not eating at Karlsplatz and instead taking a breezy walk from Karlsplatz to Marienplatz while soaking some Munich vibes and having a snack at Cafe Rischart Marienplatz, the most visited bakery branch in all of Germany.
Marienplatz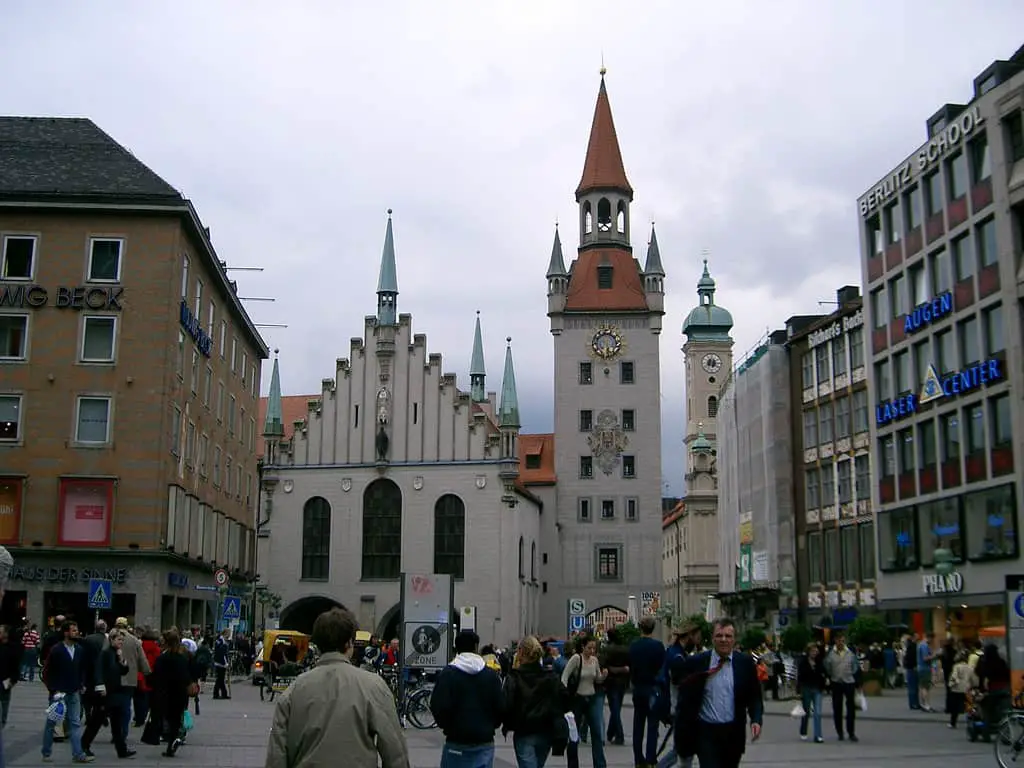 Just a small walk away from Karlsplatz is Marienplatz. Marienplatz or Mary's square is the heart of Munich and here lies the city's essence. At the center of Marienplatz, you will notice a tall structure which is the New Town Hall or Neues Rathaus. The facade of this building will immediately captivate you. Most postcards of Munich bear a photo of this building. Across the street from the New Town Hall, lies the old Town Hall. The Old Town Hall was destroyed in the second world war, following which it was rebuilt in the neo-gothic style. That's also why it looks newer than the New Town HallIf the world of toys interests you, you will find a rare 'toy museum' inside this building.
In the vicinity of the New Town Hall, you will find two more stunning and highly relevant buildings to the history of Munich – Frauenkirche and St. Peter's Church. Make sure you visit both of these. Both these religious buildings are tall and mightily look over the town of Munich. The viewing gallery at st. Peter's Church is worth the climb on a clear day. If not, you might as well skip it!
Viktualienmarkt
During the medieval times, the Marienplatz used to be the market area of the town. However, over a period of time, the market place at Marienplatz became overcrowded and the activity proved to be too much for the small city square. Accordingly, the market was moved a couple of blocks away to the place that is now known as the Viktualienmarkt.
Today, this place is never short of hustle bustle and visitors delight at the sight of many fresh food stalls neatly lining the streets and displaying all types of farm fresh veggies. Now, being an Indian, I am absolutely accustomed to street markets and overcrowded places. Therefore, I didn't spend as much time here as a person of a western nationality would. Nevertheless, the vibe of the place was overpowering and uncovered a beautiful melange of locals and tourists. A great place for a quick walking tour!
Hofbräuhaus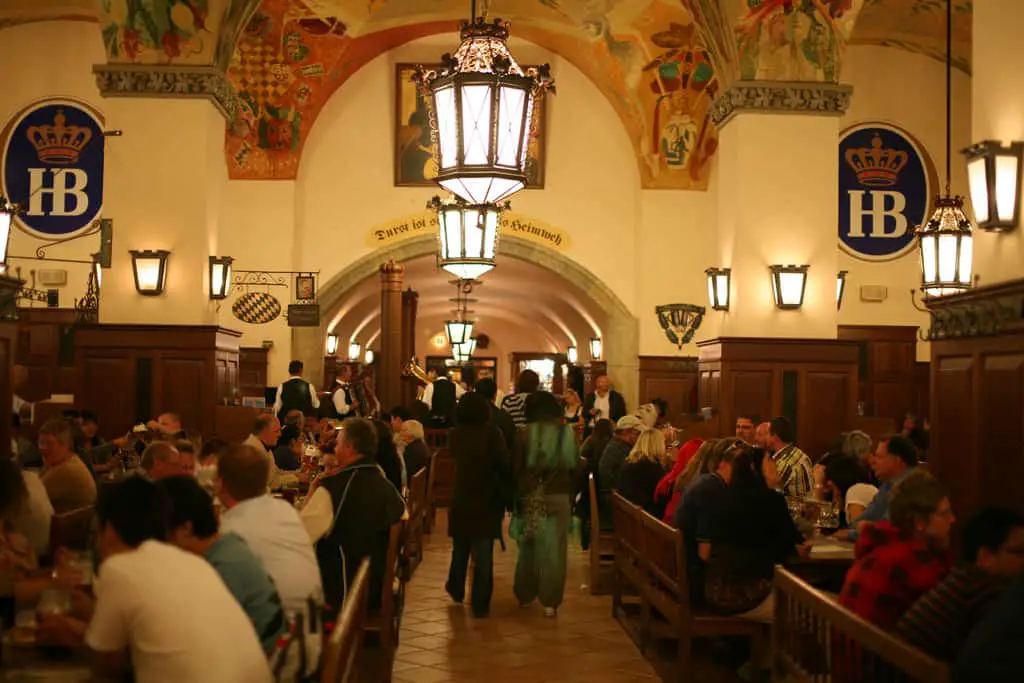 Now, before I write more about this place, let me warn you, you are going to lose track of time once you are inside this place. Hofbräuhaus is the most popular beer hall in Munich and feels like a party place in itself. No touristic itinerary of the hometown of beer can complete without a stop at this place. From Viktualienmarkt, this place is just half a kilometre away on foot. The waiting time could be as long as 45 minutes to 1 hour but once you get to enter, you will forgive the place for making you wait. As a first-timer in Munich, you just have to experience the madness and the love with which beer is offered here!
Englischer Garten or the English Garden
After that burst of beer frenzy, the best way to calm your nerves is by taking a 10-minute walk to the Englischer Garten. This garden is a mini-world in itself. It spreads out from the center of Munich and is home to a number of interesting sightseeing places.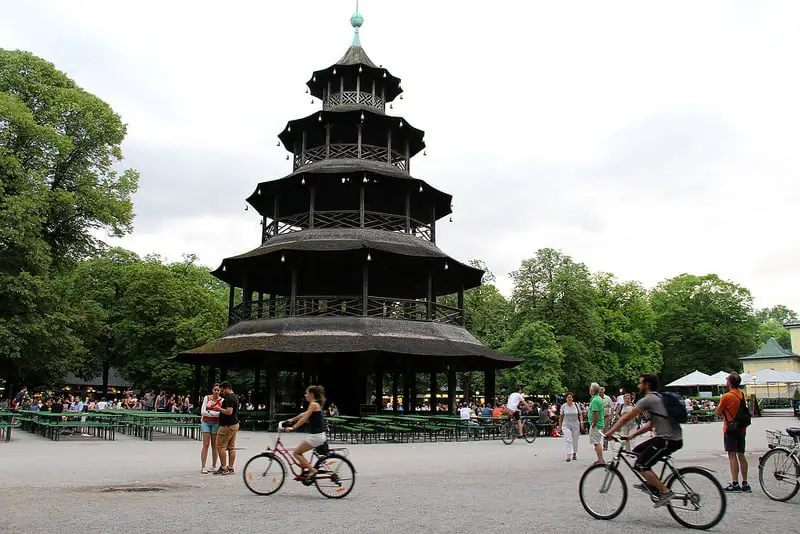 It accommodates the gorgeous Japanese tea house. The stream inside the garden is a surfing paradise for many surfers around the world. Even though I have no surfing experience, I was amused to see surfing take place inside a garden and thoroughly enjoyed watching surfers practice their skills. The Chinese tower that sits centrally in the park is surrounded by a large 7000 seater beer garden. If this beer garden doesn't appeal to you, a walk around the garden will take you to many more smaller beer gardens. The one next to the Kleinhesseloher Lake was my favourite. You can also enjoy a bit of pedal-boating in the lake. Basically, to summarise, this is the perfect place to unwind as per your choice after a long, tiring day of sightseeing.
What should you know before you go?
If you plan to stick to the above itinerary, purchasing a Munich City Card is pointless. However, if you plan on covering other touristic attractions, consider buying one as it offers discounts on a number of museums and touristic places.

If cars or sports don't excite you, you could completely skip the visit to BMW Welt and Olympic Park and instead go to Dachau Concentration Camps. Witnessing the concentration camps with your own eyes and walking inside its premises will be disturbing and will leave you feeling shocked and sombre. That being said, this place occupies such a significant position in the history of the second world war that a visit here will definitely enlighten you and provide you with a deeper meaning to life.

You will need a GPS enabled phone for your local sightseeing trip, especially for walking from Karlsplatz to English Gardens.
There you go! I have tried my best to make exploring a vast city like Munich in just one day manageable for you! Let me know what was it about Munich that enthralled you. Also, let me know if there are any other places that you would add to this list!
Pic Credits: BMW Welt | Olympic Tower | Nymphenburg Palace | Marienplatz | Hofbrauhaus | Chinese Tower