9 Best Boat Trips From Dubrovnik 2023: A Detailed Guide
This website contains no sponsored content. The content is written entirely on my own and is based on my personal experience and extensive research. This post may contain affiliate links. If you make a purchase through one of these links, I may receive a small commission at no extra cost to you. As an Amazon Associate I earn from qualifying purchases. Please read the disclaimer for more information.
READY TO GO ON A BOAT TRIP FROM DUBROVNIK?
Dubrovnik is known as the pearl of the Adriatic but once you are done admiring the beauty of the town, you can use it as the best base to go on boat trips to the many nearby islands, caves, and Adriatic attractions. This article will show you the 9 best boat trips from Dubrovnik.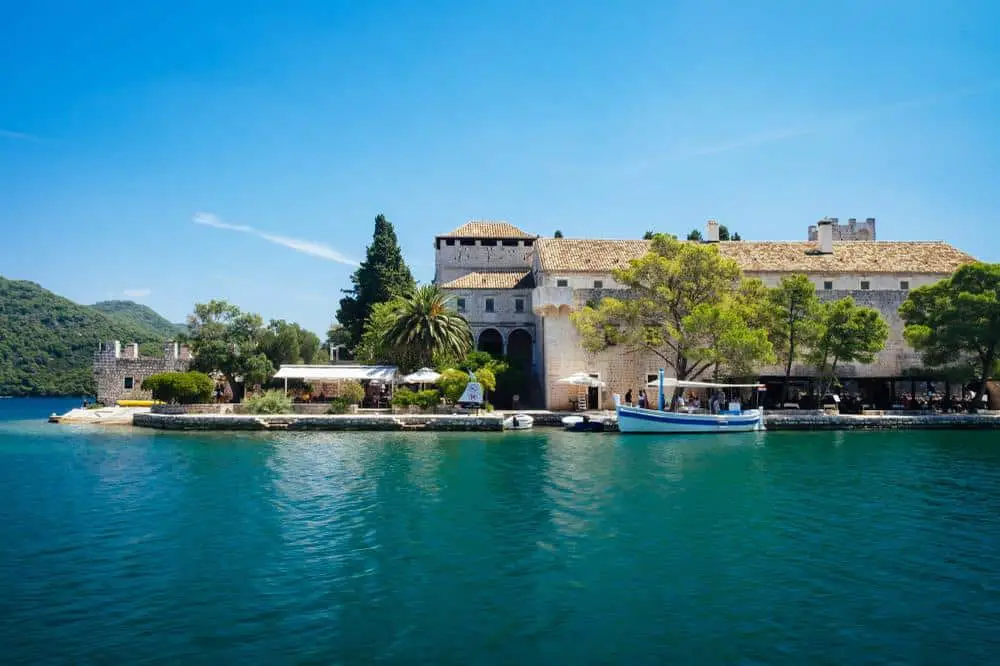 Based on my personal experience of traveling to Dubrovnik, I know how confusing it is to know exactly which Dubrovnik boat tour to pick. Dubrovnik's port is buzzing with activity and there are hundreds of boat trips from Dubrovnik that you could choose from. From nearby islands to private yachts, to kayaking adventures – the choice can seem overwhelming.
Top 3 Picks – Best Dubrovnik Boat Tours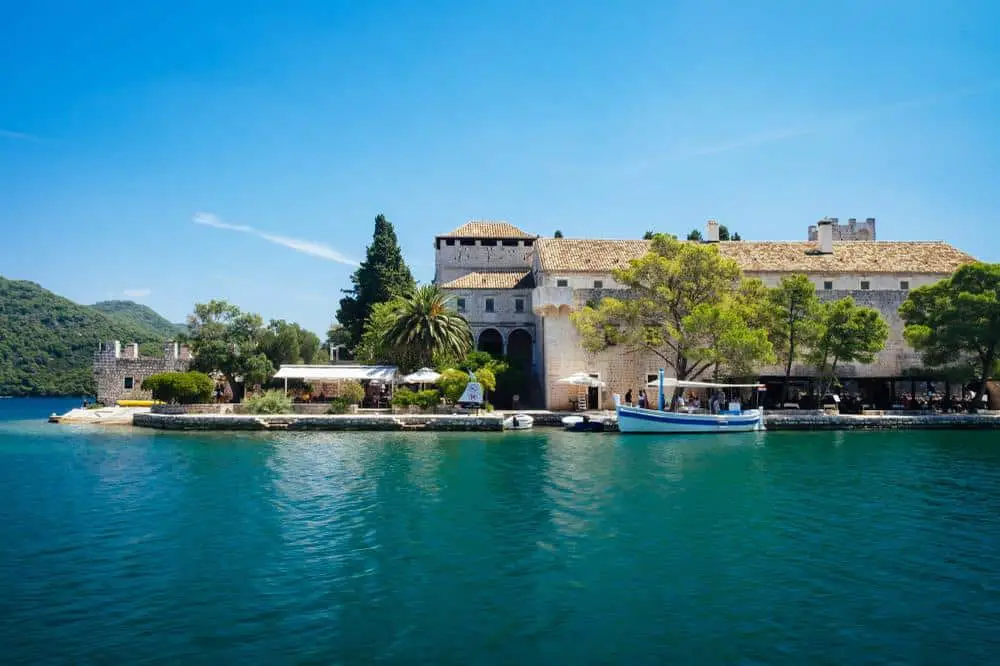 ---
Types of boat trips from Dubrovnik
Before I talk about the best boat trips from Dubrovnik, let me talk about the type of boat trips in Dubrovnik that are available for tourists
1. Touristy day boat trips from Dubrovnik to nearby islands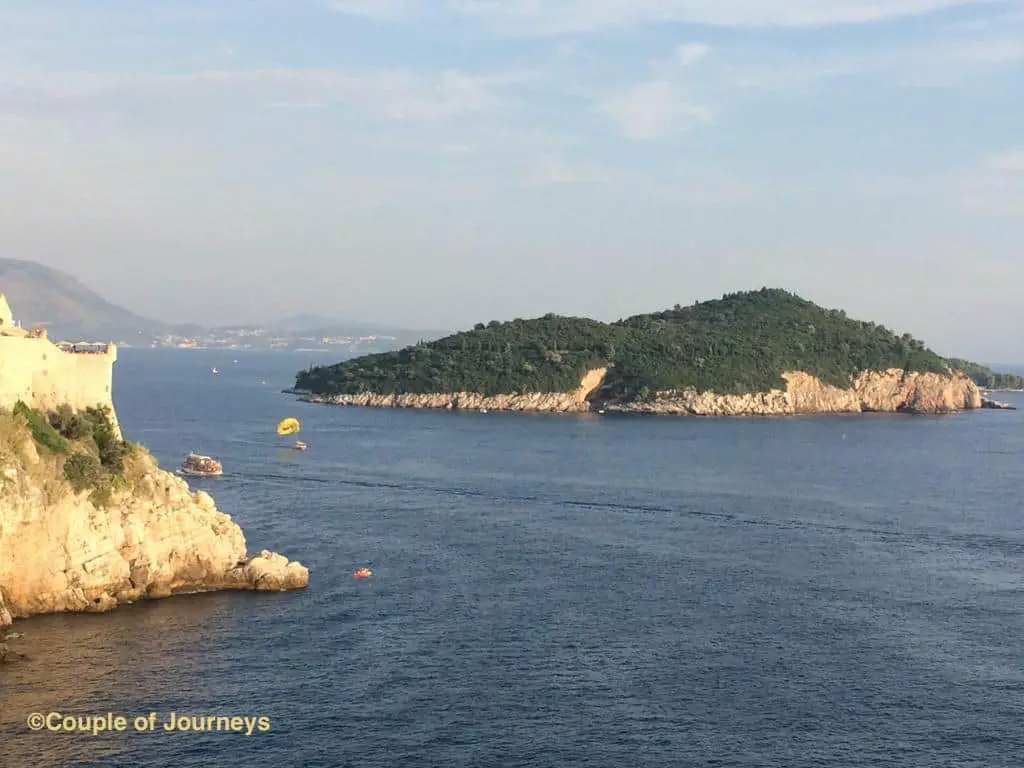 These Dubrovnik boat trips take you to the nearby islands. A typical Dubrovnik Islands boat trip takes you to Elafiti Islands commonly known as the three-island trip from Dubrovnik.
You are given time to explore the island, swim, snorkel, kayak, or see other attractions in the Adriatic Sea. The itinerary would differ based on which type of Dubrovnik boat trip to the island you book.
Some island tours from Dubrovnik take you to major islands near Dubrovnik. These trips are often full-day trips and involve a one-way sailing time of at least 2 hours. Even though a bit hectic, these are excellent ways of exploring major islands like Mljet or Korcula and offer the most value for money.
2. Kayaking or other special boat trips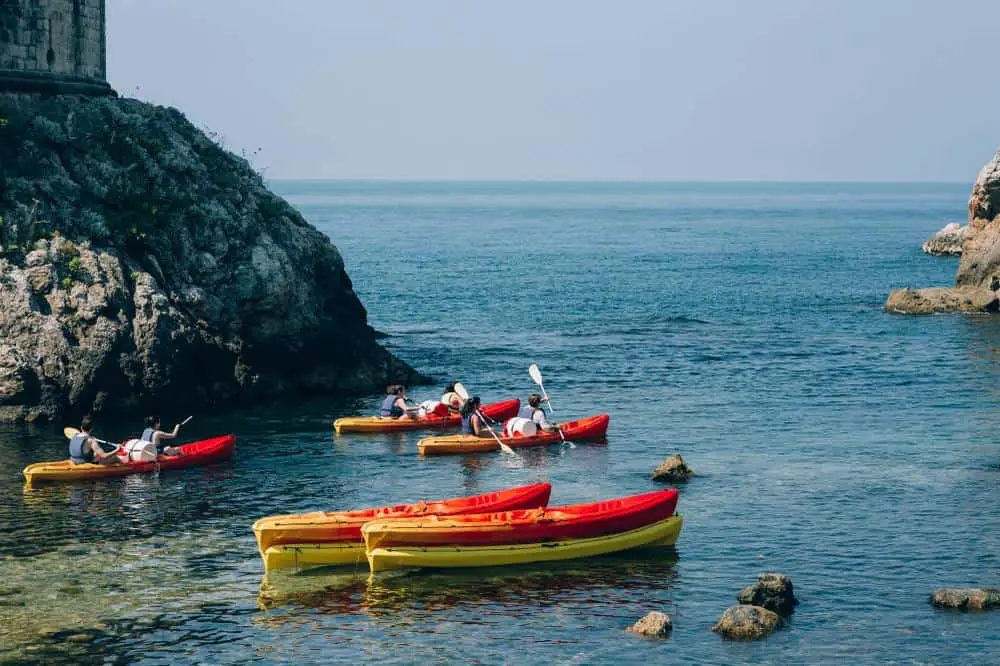 These boat trips in Dubrovnik are organized for those that love kayaking, snorkeling, or other ocean activities.
In a kayaking trip from Dubrovnik, instead of going on a yacht, boat, or speed boat, you go kayaking close to Lokrum Island and the nearby cave.
Alternatively, there are some trips where sightseeing is not the main priority but the boat experience is. These are special Dubrovnik romantic boat trips or Dubrovnik sunset trips with wine.
3. Transfers to nearby towns
These boat trips are not exactly touristy outings but Boat transfers from Dubrovnik to nearby towns like Split, Hvar, Cavtat, or even international towns like Bari in Italy.
The time taken by these boats is at least a couple of hours and are excellent ways of admiring the gorgeous coastline of Croatia or soaking in the beauty of the Adriatic Sea.
But you do not get a guide, need to check the ferry timetables yourself and plan the sightseeing at the nearby towns and islands entirely on your own.
---
Best Boat Trips from Dubrovnik 2023: Full Guide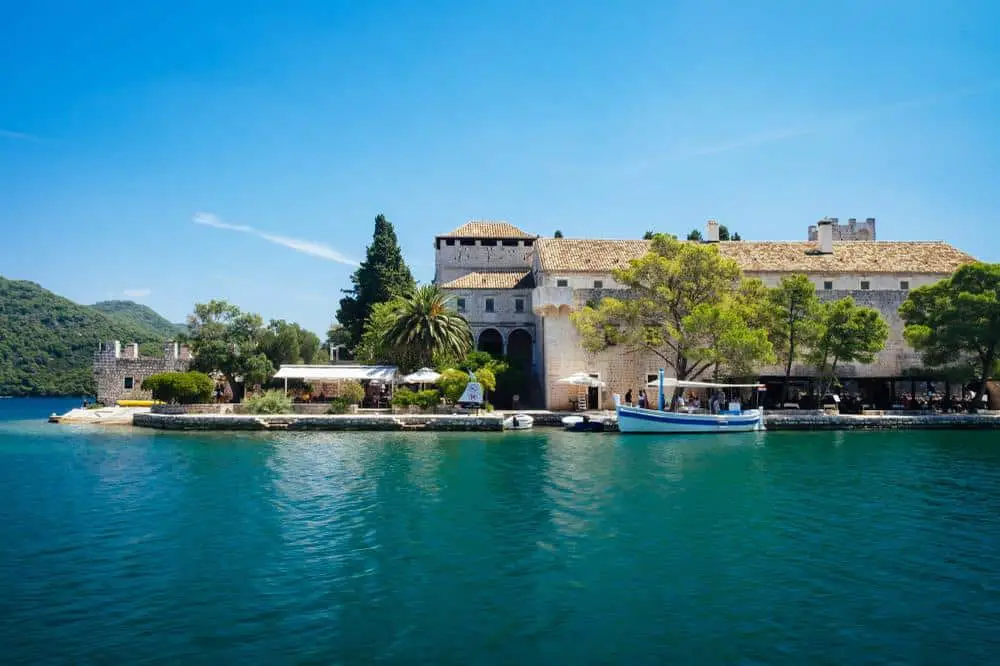 ⭐️ Rating: 5| ⏳Tour Length: 10 hours | 🌊 Check rates and availability
Mljet is one of the best islands in all of Croatia. Planning a day trip to Mljet from Dubrovnik is difficult on your own as there are very few return ferries leaving from Mljet.
That's precisely why full-day boat trips from Mljet to Dubrovnik are the best ways of visiting Mljet.
This tour by boat from Dubrovnik to Mljet takes you to
– The Mljet National Park – its pine forest and turquoise lakes
– The gorgeous Odysseus Cave
– Blace Beach which is perfect for swimming
– Lopud Island and its charming churches, restaurants and beaches
– Kolocep Island and its immensely popular Blue Cave
There are ample opportunities to swim, snorkel or even kayak. You can also engage in small walking or hiking activities.
What makes this the best boat trip from Dubrovnik is that in one single day, you get to see the best of Mljet, Lopud, and Korcula in an affordable, convenient manner. This one
Such a full action-packed day! Saw loads of incredible places and explored deeper into the Adriatic Sea and it's little islands! Full of snorkelling and cliff jumping opportunities too! Can't recommend enough – the guys who led the day where brilliant too! (Read more reviews)

Luke_W | Viator
Even though this Dubrovnik boat trip does not include lunch, you get an opportunity to eat a delicious locally prepared meal at Saplunara, Mljet. In addition to this, you can even hang out at a cafe at Lopud Islands.
🌊Check prices and availability
---
Book boat trip to Elafiti Islands
⭐️ Rating: 5 stars (1900+ reviews)| ⏳Tour Length: 8 hours | 🌊 Check rates and availability
If you don't have time to visit the farther Mljet island, going on this three island boat tour Dubrovnik is a must. It lets you cover the three main islands near Dubrovnik in an affordable, well-planned way.
The trip takes you to the spectacular
– Lopud Island known for its beautiful botanic gardens and tranquil coastline, and classic churches
– Sipan island famous for its dense olive trees and the majestic Skocibuha castle
– Kolocep Island for its pine forests, crystal clear waters, and the famous blue cave.
This day boat trip from Dubrovnik's itinerary lets you capture the highlights of each island. There is ample free time to swim, snorkel or soak in the Adriatic beauty.
Even on board, you are sure to have a gala time thanks to access to unlimited drinks. The lunch served is sumptuous and dietary restrictions, allergies, etc are well looked after.
This Dubrovnik boat tour also offers a free pick-up to those living close to the port.
No words… it was amazingly wonderful unlimited wine the food the view the stop over its worth it.. i would highly recommend (Read more reviews)

janet_b, Viator
Instead of heading out on shorter half day boat trips from Dubrovnik, opting for this full day Elaphite Islands tour definitely provides more value for money. You get to cover all the famous islands near Dubrovnik, and understand more about their characteristics from an experienced host and soak in the views with a glass of wine or drinks of your choice.
A win-win for a truly affordable price!
🌊Check prices and availability
---
Book Blue Cave Boat trip from Dubrovnik
⭐️Rating: 5 stars (1900+ reviews)| ⏳Tour Length: 4 hours | 🌊 Check rates and availability
If you are short on time and want to experience the natural beauty of the Adriatic Sea, this Blue Cave trip is one of the best short boat trips from Dubrovnik.
The trip itinerary basically involves the following
– Visiting Lopud Island and spending some time at the Sunj Beach
– Checking out the Kolocep Island
– Visiting the popular Blue Cave and appreciating its unmatched beauty
– Seeing 3 more caves including the green cave which are natural marvels and absolutely breathtaking
The trip includes a few refreshments and alcoholic drinks. But do not expect a full meal or availability of options to meet your specific dietary requirements. You may have to inform the tour operators at the time of booking if you have special requests.
Great tour, guide was super fun and friendly. There were 4 of us so it was fun and not crowded. I highly recommend this tour guide. He was knowledgeable about the cave and he was accommodating. (Read more reviews)

Jet_M | Viator
What makes this Blue Cave boat tour in Dubrovnik special is that it is conducted in a small boat and carries a small group. This lets you admire the natural beauty of the Blue cave without having to deal with large crowds and chaos. To add to your convenience, a free pick-up and drop is also provided (provided you live in a nearby property). The captain is an excellent host with sound knowledge required for conducting a Dubrovnik islands boat trip.
🌊Check prices and availability
---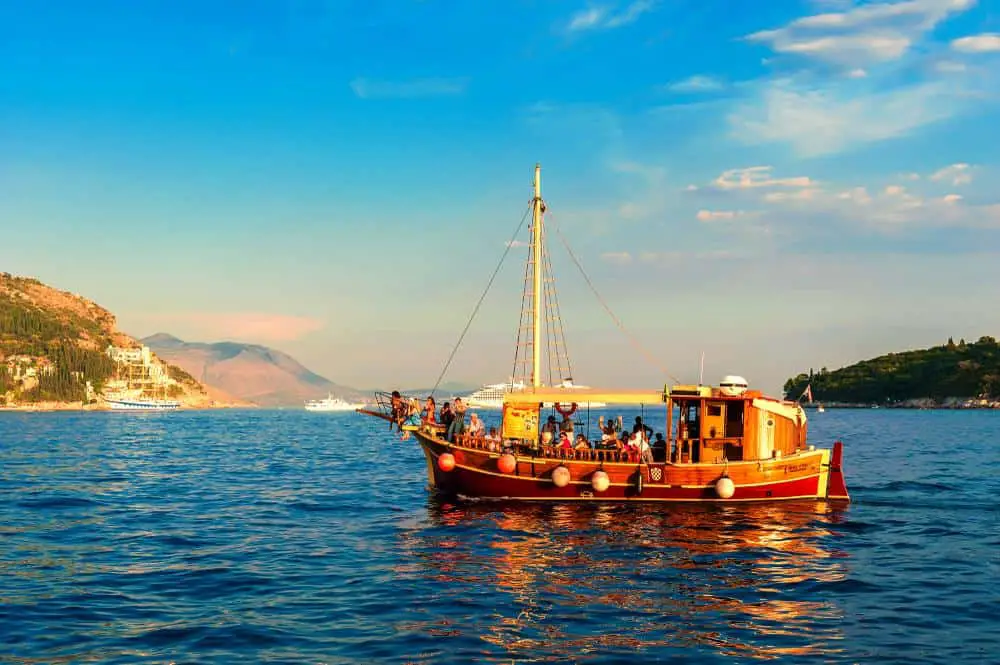 ⭐️ Rating: 4.5 | ⏳Tour Length: 2 hours | 🌊 Check rates and availability
Dubrovnik's Old Town is probably the prettiest Old Town in all of Europe but it can get very crowded and touristy. The best vantage point to see the real charm of the Stari Grad is from the waters around the Old Town and that too at sunset.
This Sunset Boat cruise in Dubrovnik lets you sail on a classic 16th-century 'karaka' The cruise is adorned with wooden masts, cannons, and sails from the old times.
To sit on the cruise with your loved one, enjoying a hearty conversation over a glass of sparkling champagne while admiring the Old Town at twilight is a memory that you would carry with you forever.
This boat tour in Dubrovnik is not touristy. But it is the most leisurely way to appreciate Dubrovnik and Lokrum amidst the backdrop of perfect sunset hues.
Lovely sunset dinner cruise. The music was just right the food was delicious and plentiful. The staff and the crew were exceptional super friendly and sweet (Read more reviews)

Pamela_M | Viator
This cruise takes only about 2 hours and is not at all exhausting like a typical Dubrovnik day cruise. Rather, it is refreshing! You are served a welcome drink and a beer, soft drink, tea, or wine. Drinks you buy from the bar are additionally chargeable.
The music complements the overall mood really well. You'll also get plenty of backdrops for the perfect Instagrammable click.
🌊Check prices and availability
---
Book private sunset speedboat tour
⭐️ Rating: 5| ⏳Tour Length: 1.5 hours | 🌊 Check rates and availability
This is one of the best Dubrovnik private boat tours. You have the option of booking it for a group of 2, 6, 7, or 8 people.
The cruise sets off in the evening offering the most magical sunset boat cruise Dubrovnik experience.
The private boat tour takes you across the
– Old Town of Dubrovnik,
– Fort Lovrijenac,
– the Lazarettos
– and finally Lokrum Island.
The difference between this tour and the Dubrovnik sunset cruise by Karaka is that this one lets you customize your experience to your liking. So if you want to snorkel near Lokrum, you can intimate the tour operator accordingly and plan for it.
The benefit of opting for Dubrovnik private boat trips is that the guide would also give you personal attention and answer your questions about Dubrovnik and the many islands surrounding it. You would hear fascinating stories about the Lazarettos, the life of people in the Old Town and the Lokrum curse.
Lovely sunset cruise, would definitely recommend. Filip was a very knowledgable guide, very friendly! Drinks & blankets provided. (Read more reviews)

Fiona_K | Viator
This speed boat tour would treat you to a glass of champagne and a fridge stocked with local wine. The private setting of this speed boat in Dubrovnik lets you create some truly special memories against the backdrop of the sunset all as per your liking.
Unlike many other Dubrovnik boat excursions, this Dubrovnik boat trip allows infants (seated on laps) as well as service dogs.
So it is not only a great Dubrovnik boat trip for couples but also for families traveling with kids.
🌊Check prices and availability
---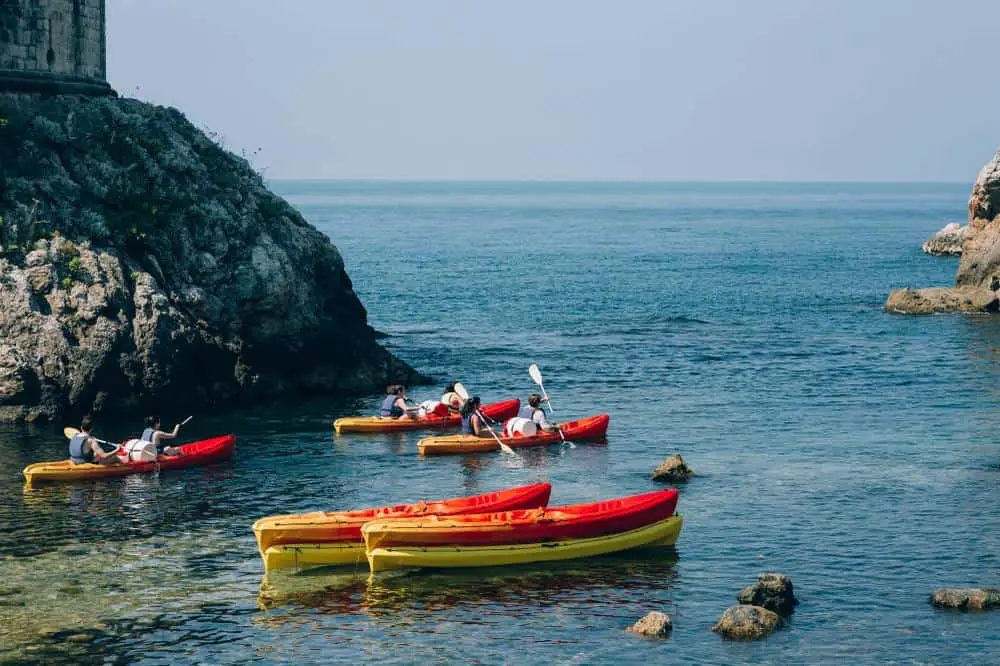 Book Adventure Dubrovnik Kayaking tour
⭐️ Rating: 5 | ⏳Tour Length: 2.5 hours | 🌊 Check rates and availability
If you don't want to simply sit and enjoy a Dubrovnik sunset, get on a paddle in this fantastic kayaking tour.
The tour is packed with scenic beauty, adventure, insights and snacks.
On this kayaking trip, you
– paddle along the outside of the Dubrovnik Old Town to see the medieval architecture from a different vantage point.
– pass along the Lokrum Island
– go snorkeling in the crystal clear Adriatic sea for a brief period
– enjoy a snack and some drinks
At the sunset tour, you even get a free glass of wine on the beach.
What makes this tour convenient is that if you've other plans around sunset, you can book yourself on a morning or afternoon boat trip as well.
It was quite the workout BUT absolutely gorgeous and 100% worth every penny. Tour guide was great and very knowledgeable. Able to see unique things I would have never been able to do on my own. Definitely go for the sunset tour if possible! (Read more reviews)

Sarah_D | Viator
When opting for this tour, you should remember a few key points:
– it is open only to those above 18 years who have a basic ability to swim.
– Wear water shoes as the nearby beaches are rocky.
This tour takes you on a fairly long paddling route of about 7.5 kilometers carried out at a leisurely pace. If you are fit enough for it, this would be the highlight of your Dubrovnik trip and certainly the best Dubrovnik boat experience.
🌊Check prices and availability
---
Book Dubrovnik Sunset Sea Kayaking experience
⭐️ Rating: 5| ⏳Tour Length: 3 hours | 🌊 Check rates and availability
The Sunset Sea Kayaking experience is similar to the Adventure Dubrovnik tour. But this one is a bit more lengthy. You get to visit a beach for snacks and wine.
The tour route is fairly the same as you paddle
– along the outside of the Dubrovnik city walls
– near the Lokrum island
– stop at a nearby cave
– visit a beach for wine and snacks
The major difference between this tour and the previous one is that this one lets you take your children along with you. But both the Dubrovnik tours require moderate levels of fitness as you would be kayaking for a considerable time and going all the way up to Lokrum island and back.
It was a very beautiful experience. I would like to repeat beacause the city is precious in kayak. The instructors were the best too, Alan and Robert. I recomended this to everyone who wants to have a beatiful experience. (Read more reviews)

AnaMaria_A | Viator
Little add-ons that make this Dubrovnik kayaking trip worth its value are
– the knowledgeable guides who share stories and insights about life in Dubrovnik now as well as during the war times.
– availability of vegetarian food (inform them at the time of booking)
– wheelchair accessibility
🌊Check prices and availability
---
Book Montenegro Bay Cruise from Dubrovnik
⭐️ Rating:4 | ⏳Tour Length: 10 hours | 🌊 Check rates and availability
A visit to Montenegro makes for one of the best day trips from Dubrovnik. But the experience is further enhanced by visiting Montenegro on a boat cruise from Dubrovnik.
Most tour operators who conduct a trip to Montenegro only take you on a short ferry ride across the Bay of Kotor which doesn't seem to do justice to the magnificent bay.
This Montenegro Bay Cruise is much better as once you enter Montenegro, you spend your entire day on a lovely cruise. The cruise stops at
– The Blue cave – where you can swim for a small additional charge (go prepared!)
– Kotor Old City – where you are given enough time to visit the old Town and its many renowned architectural structures like the Cathedral of St Tryphon.
– Our Lady of the Rocks island – a cute little island known for its famous murals and a 17th-century church.
The rest of the time is spent onboard the cruise.
This is a great tour to get a feel for the bay of Kotor from land and sea. The travel by coach across the border into Montenegro is informative with a brief comfort break on the way…. lunch was excellent on a larger boat that catered for several groups and plenty of time for swimming. Visit to the Island of our Lady was interesting but didn't really need as much time as we. We're given, the visit to Kotor was a highlight but one hour is not enough to do this beautiful place justice! As I was taking the tour to travel mostly by boat and to see Kotor, I was a bit disappointed that we didn't have longer in Kotor itself.
The cruise is well-equipped to welcome infants and kids. It is not wheelchair-accessible but strollers can be carried along.
On the cruise, you would be served a lavish 3-course lunch with the option to opt for a vegetarian variant as well.
Throughout your time on the cruise, you get to revel in the marvelous landscapes and the fjord before you. The overall experience is so rich that it is easily one of the best day trips from Dubrovnik to Montengro.
🌊Check prices and availability
---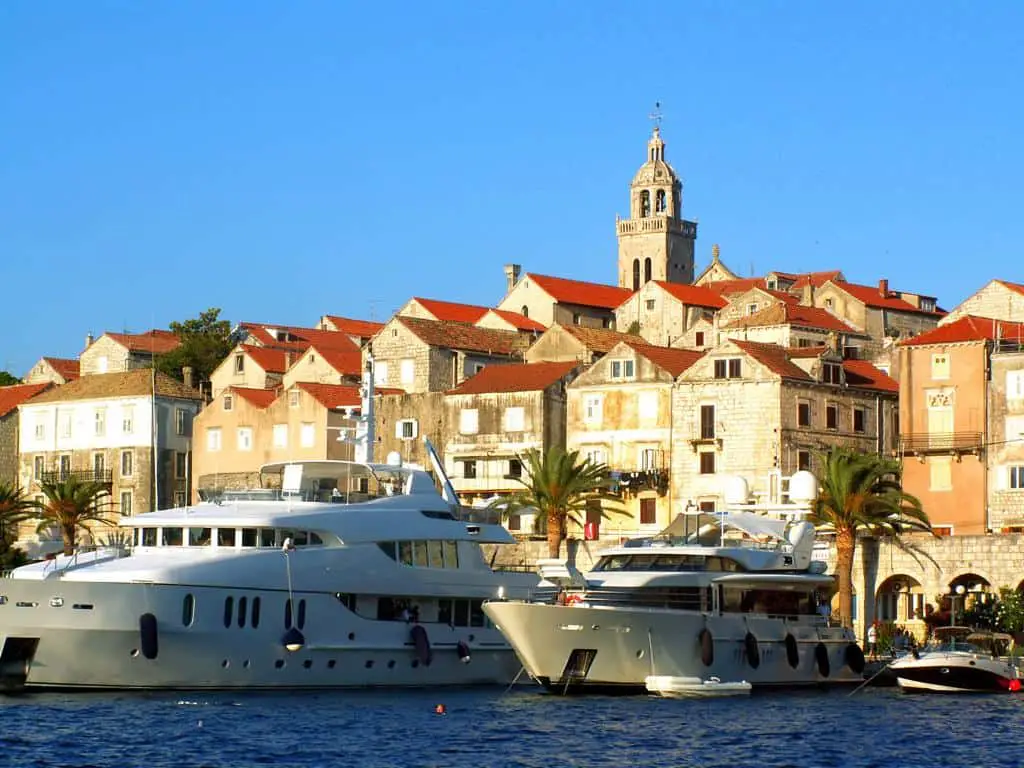 Book Tour to Korcula Day Trip from Dubrovnik (Bus+Boat)
⭐️ Rating:4.5 | ⏳Tour Length: 10 hours | 🌊 Check rates and availability
Now I know that this is not exactly a proper boat tour from Dubrovnik, but I really love the island of Korcula. I think Korčula is a must-visit island in Croatia and a guided trip by bus and then a boat from Dubrovnik to Korčula is genuinely the best way to see Korcula in a day from Dubrovnik.
Otherwise, its difficult to plan it on your own given how quickly ferries to Korcula fill up and how limited your return options are.
This Korčula and Pelješac Wine Tasting – Day Trip from Dubrovnik includes
– a stop at Ston – yet another picturesque Old Town with a long city wall.
– a trip to the Korčula island with time to explore its old churches, visit the birthplace of the famous explorer Marco Polo
– a visit to a local winery for wine tasting
The route is scenic and the landscape boasts of lush greenery, crystal-clear water, and architectural delights.
The boat journey is just a short scenic one from Orebic to Korcula.
This affordably priced tour is genuinely the best way to spend an extra day in Dubrovnik, especially if you are spending more than 3 days in Dubrovnik.
We had a great day on our trip to Korcula it was absolutely beautiful. Our tour guide explained everything in German and then in English. We could have spent a little more time in Ston but it was only a small stop but very quaint (Read more reviews)

Jennifer_L | Viator
You can head out on this tour with kids as well as infants as the entire tour is stroller-friendly. The start time is also fairly late (8.30 am) compared to the Montenegro tour (which starts at 7.00 am) making it a pleasant day outing from Dubrovnik for you and your family.
🌊Check prices and availability
Best Places to Visit Near Dubrovnik by Boat
Croatia is a country with over 1000 islands and Dubrovnik is an excellent base to explore the natural beauty and other towns and islands nearby.
Here are the top places to visit near Dubrovnik by Boat
Elafiti Islands or the Elaphite Islands
The most popular Elafiti Islands that can be visited on boat tours from Dubrovnik are Sipan, Lopud, and Koločep. These islands are known for their pristine natural beauty.
– Sipan is famous for its olive groves, vineyards, orchards, and the stunning Rector's Palace.
– Lopud is one of the best islands for a proper beach day outing. Its Sunj beach is a picturesque sandy beach.
– Koločep is inhibited by locals and is a carfree island. It has plenty of fine trees and attractive churches.
Blue Cave
The Blue Cave is a natural wonder. To visit the Blue Cave, you need to go to Bisevo Island. The cave is such a treat to the eyes that it is an absolute must-visit. It can be visited from Dubrovnik, Split, or Hvar.
To visit it from Dubrovnik, you need to take multiple ferries – i.e. take the Dubrovnik-Hvar-Vis route which can be quite hectic.
That's why going on a Blue Cave day boat tour from Dubrovnik makes the most sense.
I recommend this Blue Cave tour to get the most value for your money
Green Cave and other caves
There is also a famous Green cave in the middle of the Adriatic Sea. The emerald glow inside the cave is a sight to behold.
The Blue Cave boat trip from Dubrovnik also halts at the Green Cave and depending on the crowd and weather conditions, you even get a chance to swim and snorkel.
I recommend this Blue and Green Cave tour.
Mljet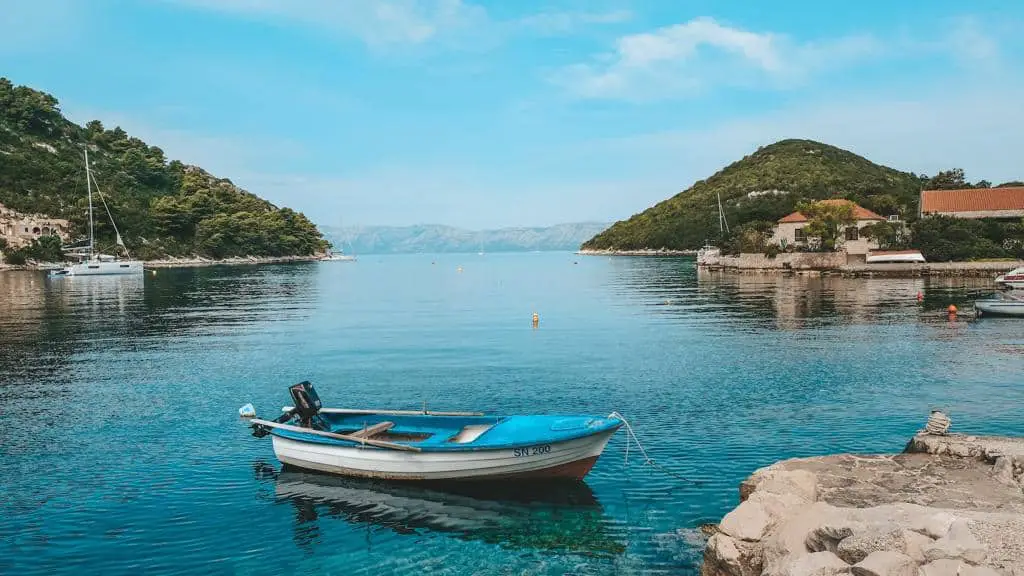 The majestic island of Mljet is considered by many to be the best island in all of Croatia. It is famous for
– its natural park
– saltwater lakes
– Odysseus cave
The island is not at all touristy and is packed with all forms of natural beauty.
Mljet is 1.5 hours away from Dubrovnik by ferry. But planning a day trip on your own is difficult given the infrequent availability of ferries. Guided boat trips to Mljet from Dubrovnik are a convenient option if you want to return to Dubrovnik on the same day.
I recommend this day trip to Mljet.
Korcula
Many call Korcula mini-Dubrovnik but far less commercial and touristy. Korcula has many spectacular beaches – some sandy and some pebbled. You can also kayak around the island and visit small islets nearby.
The island itself is excellent for biking, trying out fresh seafood delicacies and relaxing.
It is also the birthplace of the famous explorer Marco Polo.
Ideally, you should take a ferry to Korcula and stay on the island for a few days. But if you are short on time, taking a day trip to the island is still quite rewarding. The journey is not undertaken entirely on boat but that's a boon as you also get to explore other places like Ston on the way.
I recommend this Korčula and Pelješac Wine Tasting Day Trip from Dubrovnik.
Kotor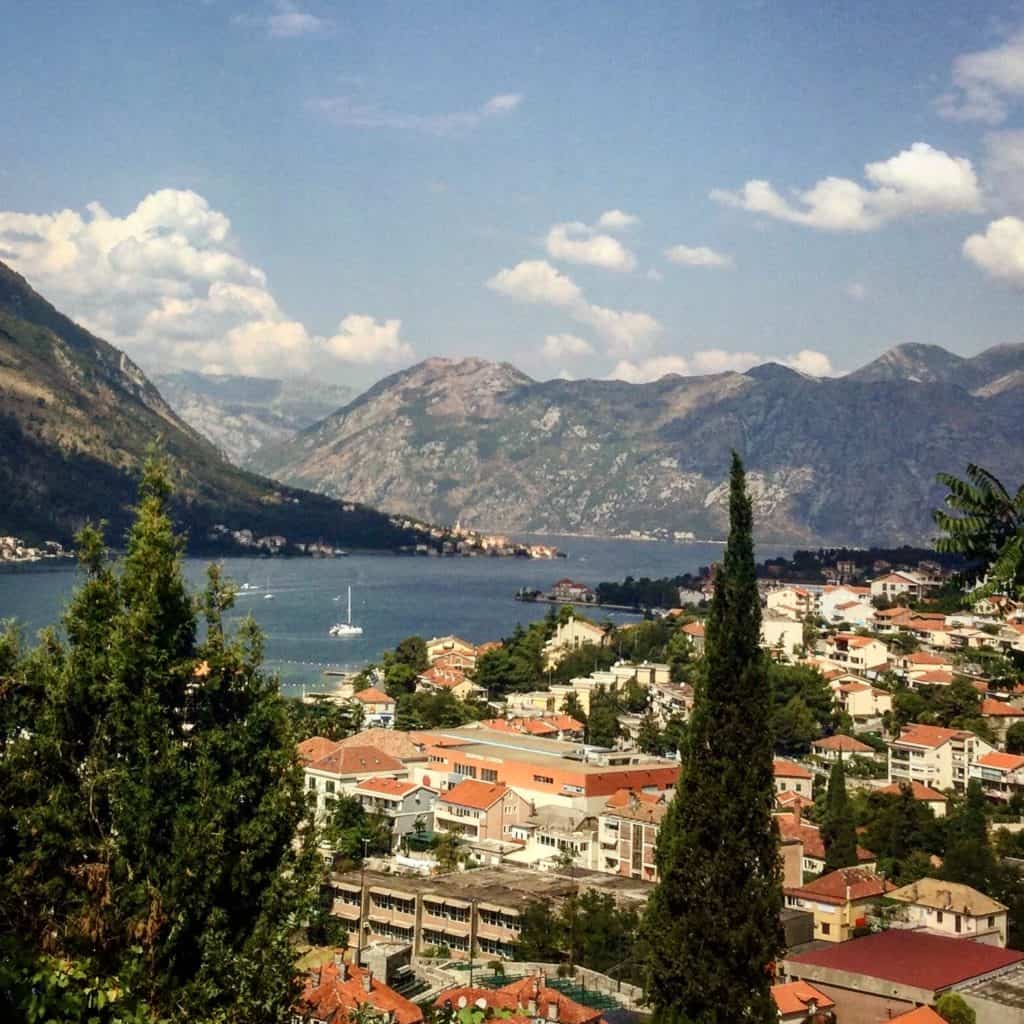 Montenegro is just a few minutes away from Dubrovnik and visiting Kotor Bay on a day tour is easily possible.
Kotor Bay is the largest Adriatic bay and a must-visit while in Dubrovnik. Entry into Montenegro is, of course, subject to the visa conditions that apply to your passport. But for most countries, entry is possible if you have a Schengen visa or a Croatian visa.
Most day trips from Dubrovnik to Kotor take you by bus with a short ferry ride from one end of the bay to the other. But if you want to truly appreciate the Montenegrin coastline, visiting it on a cruise is the best.
I recommend this cruise boat trip from Dubrovnik to Kotor
Lokrum
Lokrum Islands are the closest to Dubrovnik. A ferry to Lokrum Island takes just 10 minutes.
While there is plenty to do at Lokrum Island, the island is believed to be cursed and so nobody stays on the island.
Things to do at Lokrum include:
– Visiting the Botanical Garden
– Swimming at the salt lake called the dead sea.
– Checking out Game of Thrones locations
– visiting a café and people-watching.
Ferries to and from Lokrum Island leave every 15 minutes. You can hop on a ferry from the Old Town port. Do not miss the last ferry back though!
The best way to appreciate the beauty of this island is from a kayak or sailing cruise in the Adriatic. It gives you a unique but memorable perspective and you get to admire both Dubrovnik's Old Town from afar as well as Lokrum Island.
I highly recommend this sunset kayaking tour to admire Lokrum island
Dubrovnik Boat Trips – Guide and FAQs
Can You Sail From Dubrovnik To Split?
The Dubrovnik to Split sailing route is probably one of the most scenic in the world. But a typical boat ride from Dubrovnik to Split does not halt at the many little gems along the way.
The best way to see these islands is on day trips from Dubrovnik especially a trip to Mljet or a day tour to Korcula.
Else you would have to plan a tour on your own.
which is the best Boat Tour from Dubrovnik?
The best boat tour from Dubrovnik is the one to Mljet and Elafiti island as it takes you to all the scenic and famous Adriatic places in the southern region of Croatia.
When is the best time to go on boat trips from Dubrovnik?
The best time to go on boat trips from Dubrovnik is in summer between June and August when the weather is pleasant. The water is not too cool, perfect to swim and snorkel and the days are longer allowing more time to visit attractions near Dubrovnik.
What to pack for a boat trip from Dubrovnik?
Most boat trips from Dubrovnik allow you to swim or snorkel for at least a brief period of time. So make sure you pack a swimsuit (if you don't wear one already) for the trip.
In addition to that
– wear SPF 50 sunscreen as the sun can be harsh in the summers
– wear excellent sunglasses
– carry enough water unless your boat trip provides it onboard
– snacks (Especially if you have dietary preferences as many boat tours in Dubrovnik would not have enough vegetarian, vegan, or gluten-free options)
– water shoes as most of the beaches near Dubrovnik are rocky and pebbled.
Are the Elafiti Islands worth visiting?
The Elafiti islands are absolutely worth visiting for their crystal clear waters and natural beauty. The boat trips to islands typically take you to Sipan, Lopud, and Kolocep – each having its own distinct characteristics.
– Sipan has olive trees, lush greenery, and a beautiful palace.
– Lopud is known for its spectacular sandy Sunj beach.
– Kolocep is a car-free island with medieval churches.
They are vastly different from Dubrovnik as they are all laid back and far less touristy.
is Korcula or Mljet better?
For beach lovers or those that like to swim, snorkel or kayak, Korcula is a better option. But for those that seek raw unperturbed natural beauty, fewer shops, and tourists around, Mljet is a better choice.
Korcula has many stunning beaches and islets around. It is also more touristy than Mljet. It is an excellent place for cycling.
On the other hand, Mljet's national park, salt water lakes, and the Odysseus cave set it apart from other islands near Dubrovnik. It has much fewer shops and commercial establishments and is perfect to disconnect from the rest of the world.
What is the best way to see dubrovnik from water?
---
TOP TRAVEL RESOURCES
Here is a list of our favorite travel resources- the ones that I absolutely swear by when planning almost every trip. Go through this list to plan a hassle-free trip and save a lot of money!
Flight Booking: Check the availability of tickets, the best time to fly, and the cheapest fares on Skyscanner. You may also find a cheap flight via CheapOair
Accommodation: I absolutely love booking through Agoda. In most countries and particularly in Asia, I often find the best fares on Agoda. But I also love the no prepayment and no cancellation fee policy of Booking.com. For cheap accommodations and hostels, nothing beats Hostelworld.
Car Rentals: You may find and rent an appropriate car via RentalCars. It's hassle-free and reliable.
Guided Tours: I absolutely love GetYourGuide for local sightseeing tours, walking tours, history tours, and food tours. The booking process is seamless, and the tours are super affordable. But in Asian countries, I prefer Viator or Klook for their affordably priced tours.
Lounge Access: Get Priority Pass – my personal favorite card that gives me unlimited access to premium airport lounges all over the world
Hey, if you found this post helpful, share it with more people or buy me a coffee!