Can Hand Luggage Be Checked In: Meaning & Rules Explained
This website contains no sponsored content. The content is written entirely on my own and is based on my personal experience and extensive research. This post may contain affiliate links. If you make a purchase through one of these links, I may receive a small commission at no extra cost to you. As an Amazon Associate I earn from qualifying purchases. Please read the disclaimer for more information.
Ok, hang on! I know what just happened. You read the title of this post and it made no sense to you and you judged me for my stupidity and decided to simply write this post off as another absurd thing on the internet. And I get you! This title probably makes no sense to you. How can hand luggage or luggage that you carry with you on the plane be checked in? What does that even mean and how can that be the point of this article!
But well, believe it or not, this question, is, in fact, a widely searched question on the internet. And the reality of this question hit me hard when I got a couple of DMs on Instagram asking me this exact same question – Can we check in hand luggage!
So then I decided to look past the absurdity to find the meaning and intention behind this question. That's when I realised that this question could mean can hand luggage (or carry-on sized luggage) be checked in. It could also be asked by those travelling on budget airlines.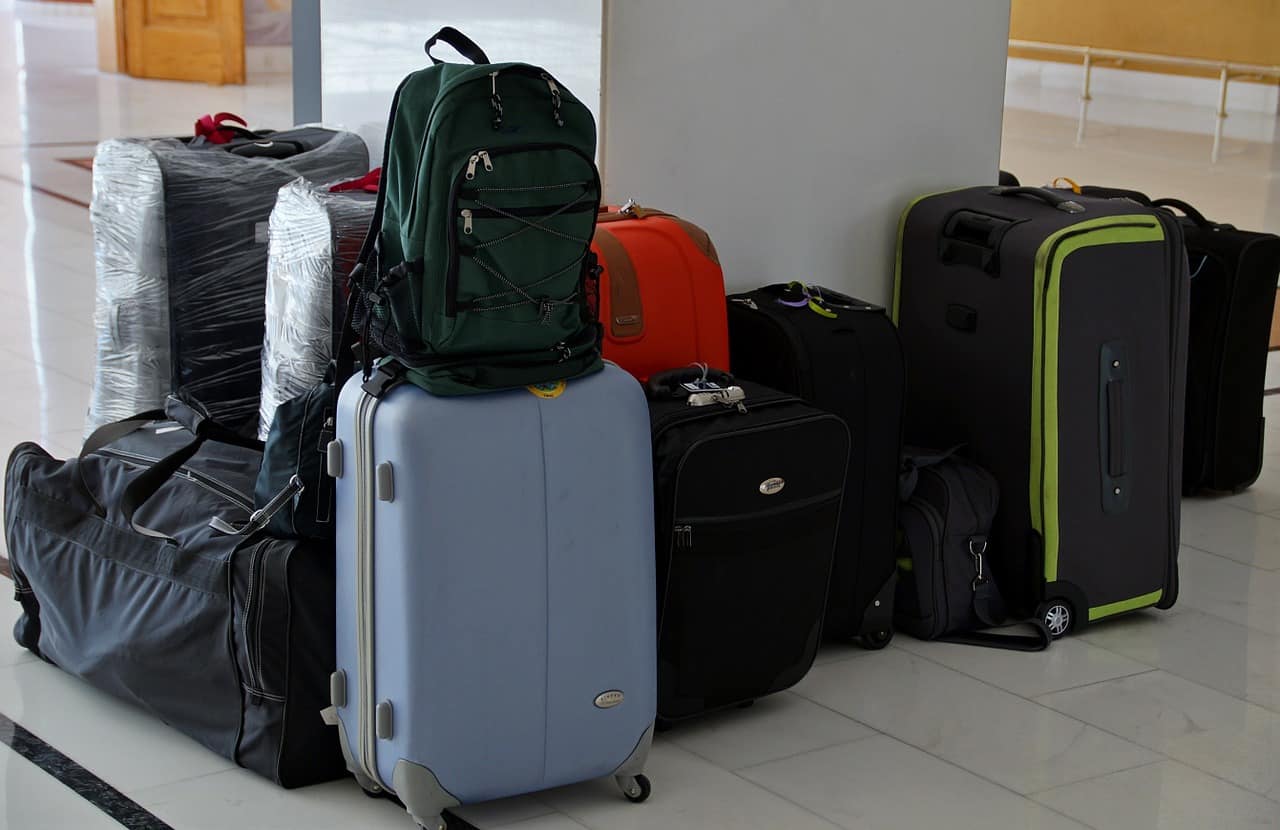 So now that you have some context, let me quickly throw some light on this question! Can hand luggage be checked in? As a general rule, baggage that is small enough to be carried along as a cabin bag can be checked-in. But check-in baggage must be handed over for check-in before security. Check-in baggage can attract fees if its weight exceeds the permissible weight. Likewise, budget airlines also charge a fee for check-in baggage.
But let me break it down further for you so that you know exactly whether or not carry on luggage or hand luggage can be checked in. Read on for more clarity on this topic.
Types of baggage allowed on a plane
Hand Baggage or Carry on Baggage
As the name suggests, this is the baggage that you carry along with you on the plane. The linear size (total measurement of the length, width and depth) of the hand baggage should be between 42 to 50 inches depending on the rules of the airline in which you are travelling. Many items such as sharp objects, liquids, weapons, and more are not allowed to be carried inside the hand luggage.
Check-in/Checked baggage or Hold baggage or Cargo baggage
Checked baggage, check-in baggage, hold baggage, cargo baggage is all the same. Thus, checked baggage refers to luggage that is handed over at the check-in counter for putting it in the cargo hold area of the plane. This area lies in the belly of the aircraft and is inaccessible to the passenger during the flight. Checked baggage usually has a weight limit of approximately 30 kgs or 60 pounds and a size limit of 62 inches (can vary depending on the rules of every airline). Any baggage that doesn't meet the criteria laid down by the airline rules may either attract additional fees or may be rejected by the airline.
Thus, by the very definition, it is clear any luggage (even if it is small enough to be taken along as hand luggage) if checked in, is called checked luggage. As such, the question of checking in hand luggage does not arise. But as I said earlier, this absurd question is often asked and hence deserves an elaborate, thoughtful answer.
When can you check in your hand luggage for free?
Following are a few scenarios when hand luggage or a piece of small cabin luggage can be taken in as checked luggage without any cost to you. These scenarios are
– When the cabin bag needs to be gate checked at the time of boarding due to insufficient capacity in the overhead bins in the aircraft.
– When your hand luggage meets all the criteria of checked luggage i.e. it is within the weight limits and size limits and does not contain any items prohibited inside checked luggage such as a power bank.
– When you request the airline carrier to check in your handbags over and above your checked luggage and the airline staff obliges due to sufficient extra space in cargo.
In addition to this, there may be a situation where the security personnel may require you to check-in your baggage either during security screening or at the time of boarding. However, there may be additional costs involved in such cases depending on airline policies.
Checking in hand luggage on budget airlines
Travelling in a budget airlines often requires you to pay for checked luggage, in advance, at the time of booking the ticket. The fees for hold luggage varies as per the pricing policy of each budget airline. In fact, the fees payable depend on:
– Size of the bag
– Weight of the luggage and
– The time of payment (Paying for hold luggage at the time of booking the ticket is far cheaper than paying for it at the time of checking-in)
However, once you check in your baggage, only the rules applicable to checked luggage apply to your baggage. Rules applicable to hand baggage do not apply. This means that you can carry alcohol in a domestic flight, carry liquids, cosmetics, grooming equipment, food and other items that you can't carry in hand luggage as per TSA rules or airlines rules
Should you check in a carry-on sized bag?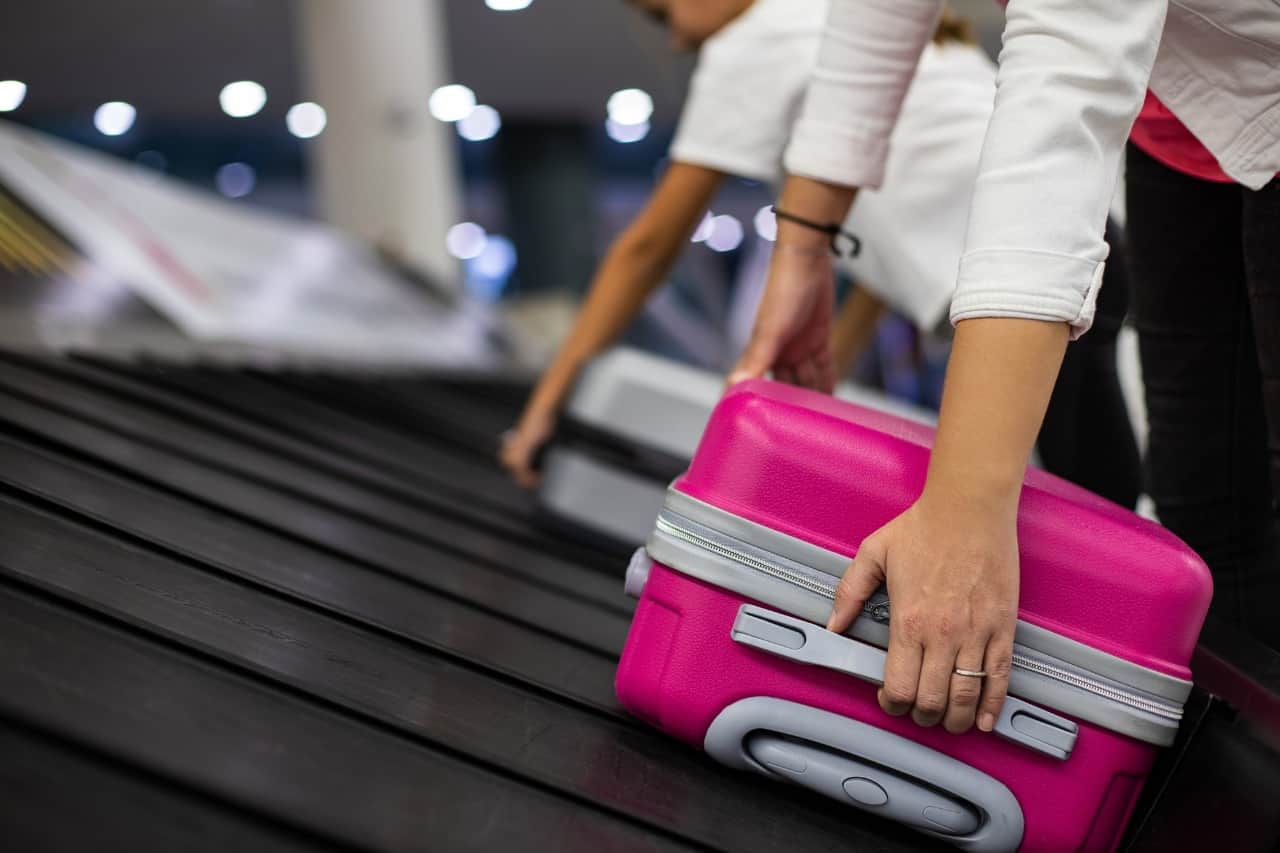 The primary advantages of checking in a carry-on sized luggage are
You can breeze through security checks
You don't have to lug around a suitcase or baggage all around the airport
You don't have to worry about finding an appropriate space for your baggage in the overhead bins
You can board and disembark the plane much faster. 
You don't have to worry about hand luggage restructions while packing. 
On the other hand, not checking in a carry-on sized bag, also has a few advantages such as
You can carry a powerbank with you
You don't have to wait for your luggage after disembarking the plane (if you are travelling with cabin baggage only)
You don't have to wait in long check-in queues at the airport and can head directly towards security check
Final Thoughts
Phew! It was so hard to break down this rather odd-sounding question in a logical, helpful manner. But I hope that your confusion surrounding this question has now been cleared and that you know exactly what to do if you are about to take a flight with a small cabin-sized bag.
We have many more articles on the blog that answer many genuine questions governing air-travel rules. Make sure you check those out:
Can you carry a razor in hand luggage
Can you carry a hair straightener in hand luggage
Can you carry alcohol in domestic flights
You can also check out our other posts with plenty of general travel tips here.