11 Super Insane things to know before your trip to Udaipur
This website contains no sponsored content. The content is written entirely on my own and is based on my personal experience and extensive research. This post may contain affiliate links. If you make a purchase through one of these links, I may receive a small commission at no extra cost to you. As an Amazon Associate I earn from qualifying purchases. Please read the disclaimer for more information.
Udaipur is one of the most beautiful cities in Rajasthan – is something we have all heard. We have all seen and drooled at the Instagram perfect pictures of the royal palaces and vast lakes of Udaipur. We too were smitten by these gorgeous photos and recently took a trip to Udaipur. As promised, the city did pamper us with a heavy dose of royal charm and visual splendour. (Do check out our super comprehensive itinerary of Udaipur covering all the top things to do in Udaipur) But it also threw a few surprises and exposed us to facets of Udaipur that we didn't read about anywhere.
My objective behind writing this post is to give you some practical information and realistic warnings about what you should expect on your trip to Udaipur. Reading this before your trip to Udaipur will ensure that you don't get thrown off by the insane things, I am about to list.
So let's get started!
11 super insane things to know before your trip to Udaipur
1. They only mean 'business'
The business acumen of Rajasthani people is highly praised by people all over the world. However, at times, this acumen can come in the way of 'innocent tourists' like us. When we lost our way while riding on a scooter from Fatehsagar Lake to Jagdish Mandir, we stopped on the way and asked an old man standing near a tea stall for directions. What followed after that totally shocked us! This seemingly sweet old man, said he will only tell us the directions if we paid him one hundred rupees! Yes, nothing comes free in a land of businessmen! 
2. Expect surprises in your bill
Eggitarians, watch out! So, it is an established fact all over the world that when one orders for an omelette, the restaurant serves an omelette with bread and may be some ketchup. Restaurants in Udaipur are clever. When you order for an omelette, they only serve you an omelette. The bread that they give you along with it is additionally chargeable! Because, why not be clever and make some extra cash!
3. Water is not free
Indians are known for their habit of drinking and expecting water to be served for free when they go to a restaurant. We always have that one annoying waiter who asks 'water regular ya mineral?' but once we tell him 'regular' aka free tap water, he calmly accepts and gets us a jar of water and a few glasses. In Udaipur, when you go to a restaurant, they give you a bottle of mineral water. Even when you rightfully insist on 'regular water', they refuse and plonk a bottle of mineral water on your table. Needless to say, they also add a two times equivalent of its official price in your bill. Isn't it an irony, that the city of lakes does not serve free water!
4. Traffic Rules…. WTF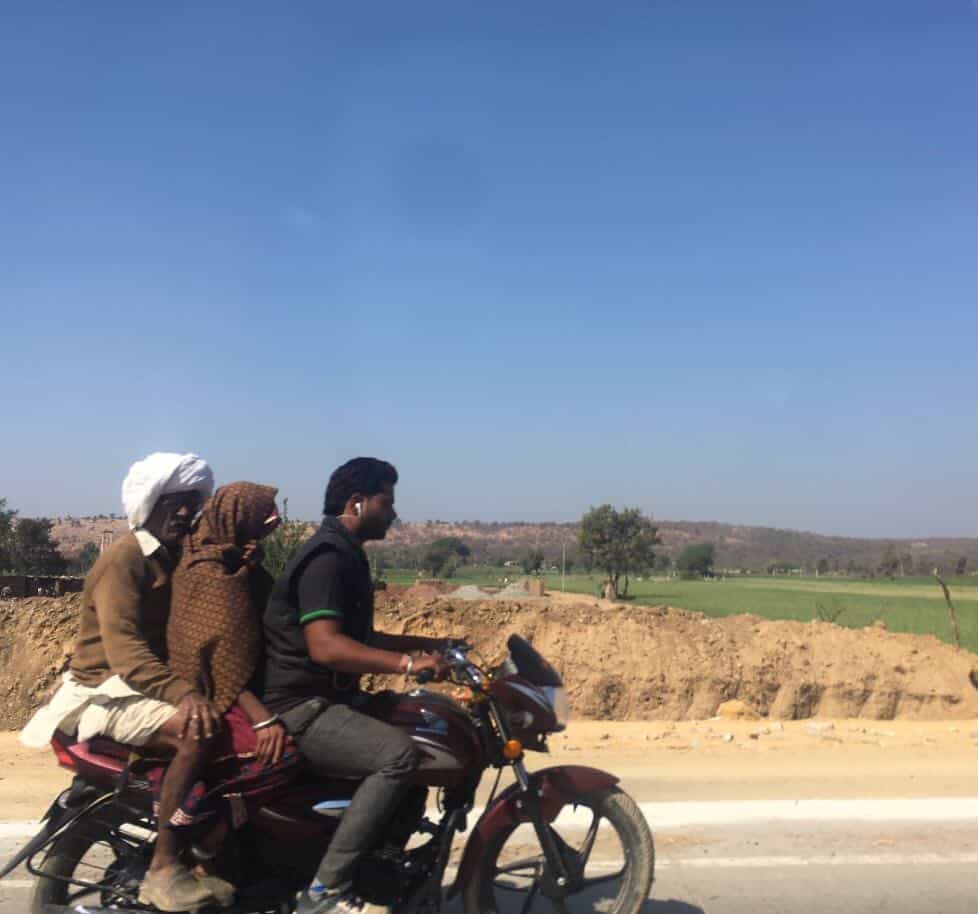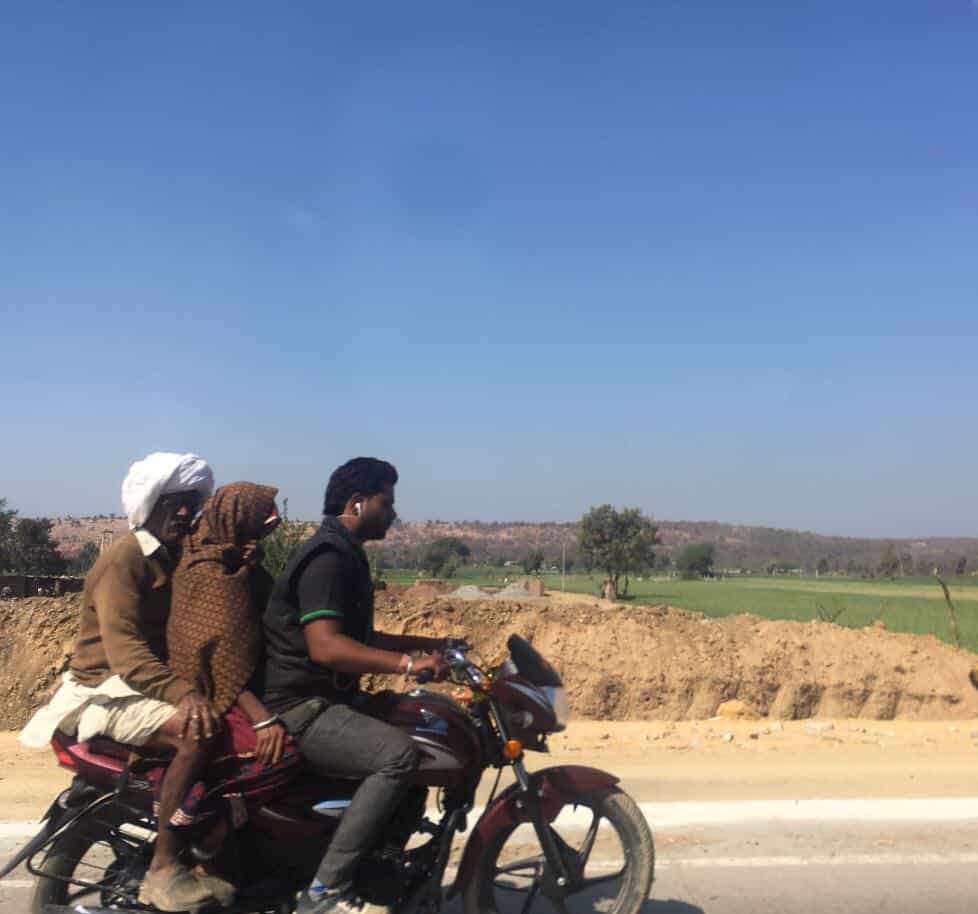 Indians do not obey traffic signals, do not really follow lane traffic and mostly the words 'traffic' and 'rules' do not even register together in the head of an Indian. Yet, somehow traffic in India seems to fall within the periphery of the term 'organised chaos.' Turns out, Udaipur is an exception to that rule. The people of Udaipur take the Indian spirit of breaking traffic laws to a new level. Wrong way driving, over-speeding, turning without warnings, mildly brushing pedestrians, mindlessly braking, riding triple seat on a scooter is all second nature to this city otherwise known for its royal heritage! Scooter rides in no other Indian city gave us as many scares as the ones in Udaipur did. Be very careful when walking or driving in this city!
5. When in doubt, Ola
The prices of a tourist taxi and that of an Ola are not even comparable. To give you an example, tourist taxis demanded from us a minimum amount of Rs. 800 to go from Fatehsagar Lake to Araliayas Resort (the super awesome place where we stayed for a night). But, when we checked on Ola, it quoted us just Rs. 240! So please do not bother haggling with the tourist taxis in Udaipur when you can easily book an Ola and save loads of money. (By the way, unlike in Mumbai, all our Ola cabs arrived at our pick-up point in less than two minutes from the time of booking them!)
6. Rickshawalas are adamant (but can be tamed too!)
Rickshaws in Udaipur do not ply by metre and rickshawalas shamelessly overcharge. Expect to be charged an amount of Rs. 100 for a distance which is just slightly more than 100 metres! (#realstory) The option of shared rickshaws is available and useful but most tourists do not like travelling with locals. (Unfortunate, but true)
But don't fret! I am going to share with you a way in which you can get a rickshawala to charge you reasonably. On our last day in Udaipur, we stood in front of a Rickshaw stand and started looking out for an Ola on our phones. Surprisingly, the rickshawalas at that stand started approaching us and desparately gave us an assurance that they will charge much lesser than an Ola if we travel by their rickshaw! Hahaha! *victory laugh*
7. Google Maps are not entirely reliable
We travelled all around Udaipur on a scooter and used Google Maps for directions. It worked fine with respect to most places, but at times it did misguide us. e.g. we were completely misled on our way to 'Sajjangarh'. We had to find a rare kind person who guided us to Sajjangarh. Moral of the story: Use Google Maps but with a bit of your own common sense!
8. Do not trust anyone blindly
Shopkeepers in Udaipur are always trying to cheat ignorant tourists. (I know that I am making a sweeping generalised statement) On our trip to Udaipur, I have seen instances where shopkeepers have tried to sell cheap metal to their customers at the cost of real silver. Tourist operators will also not hesitate to lie about mundane matters like tourist places, entrance fees, booking windows, road conditions, routes etc. in order to be able to overcharge you. My recommendation would be to cross-check any information with at least 5-10 other people before making a decision.
9. Expect unwanted attention
People in rural India and small towns look at 'urban' tourists' with a sense of curiosity and tourists are used to that kind of attention. However, that's not the kind of attention that I am referring to here. I am talking about all the stares that I received from the men of Udaipur! Over the course of my stay in Udaipur, I figured out that this trait of staring at women is probably a part of the integral personna of a lot of men in Udaipur. They don't stare at you stealthily. They, infact, stare at you openly and unabashedly.
Therefore, it would make sense to pack wisely for your trip to Rajasthan and choose clothing that is comfortable for travelling throughout the day and yet appropriately covered in a way that won't invite unwanted male attention.
10. Visiting the City Palace is not a cheap affair
Most tourist attractions in Udaipur are either free or very cheap as they are operated by the Government. However, the City Palace of Udaipur which is the primary tourist attraction of the city is an exception to this rule. When compared to the entry fee of Rs. 15 at Kumbhalgarh or Rs. 20 at Sajjangarh, we were surprised to know that the entry fee at the City Palace was Rs. 300 per prson. However, do note that you will immediately notice a difference in the quality of maintenance and management of this place as. A number of guards take care of the City Palace and promptly tackle tourists who cause nuisance. The museum is well-preserved and has boasts of a rich collection of objects. Similarly, the boat ride to Jag Mandir Palace will cost a minimum of Rs. 300 per person and can cost way mmore if you take a boat closer to sunset. (We paid Rs. 700 per person for a boat ride at around 4.00 p.m.) Do note that although this is really expensive, the experience is totally worth it and will be the highlight of your trip to Udaipur.
11. City Centre is ugly
Most travel guides will recommend you to live in a lake-view room in a hotel close the Jagdish Mandir – the heart of the touristic area of Udaipur. However, while the view of the lake will be fantastic, the actual room might by really shabby. The photos put up by these hotels might convince you to book your stay there, but the actual condition of these hotels will shock you. Moreover, Olas or local taxis are not allowed to ply in a major portion of this area and you may have to drag your luggage through the crowded lanes to reach your hotel. Please be extremely cautious when choosing a hotel in this area. Alternatively, you could stay at a hotel that is a couple of kilometres away in a peaceful, clean quarter. We stayed at Akshay Niwas which is situated adjacent to the famous Udai Vilas in a quiet, beautiful yet easily accessible area.
Now, I know that reading about these insane things will make you want to reconsider your decision to take a trip to Udaipur. However, please don't worry! Udaipur is a charming city that deserves to be on every person's travel bucketlist. My only intention behind writing this article was to help you set realistic expectations for your trip to Udaipur so that you enjoy your trip even more!
Which of the above insane things did you find the craziest? Did you notice any other crazy thing on your trip to Udaipur? Let us know in the comments below.
Pic Credit: Couple of Journeys