Our detailed guide on the best things to do in Bali
This post may contain affiliate links. If you make a purchase through one of these links, I may receive a small commission at no extra cost to you. Please read the disclaimer for more information.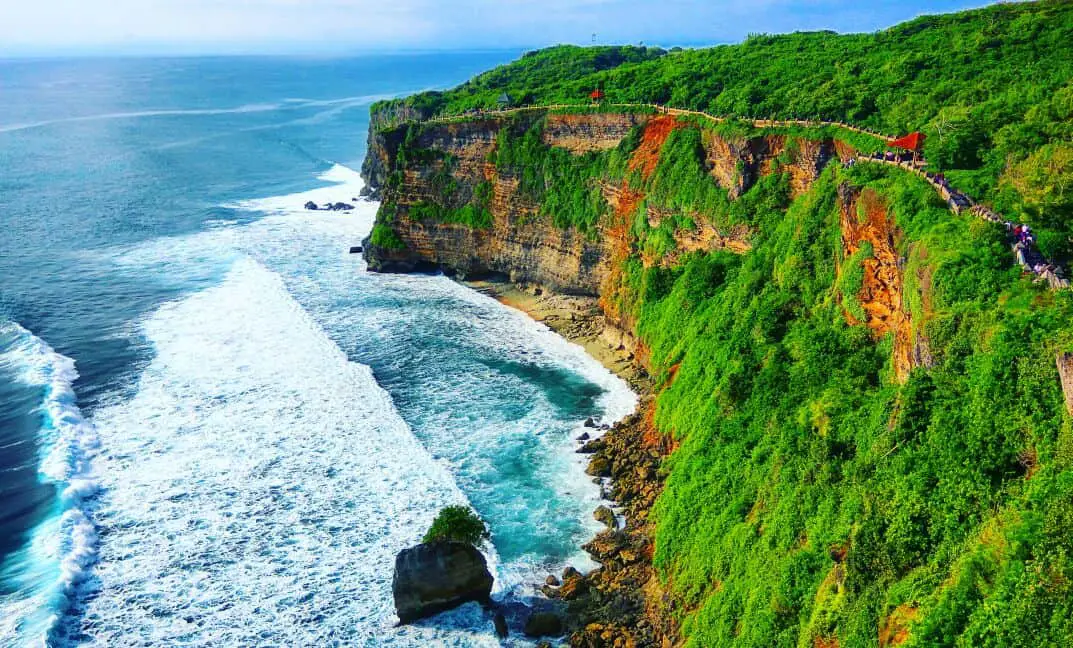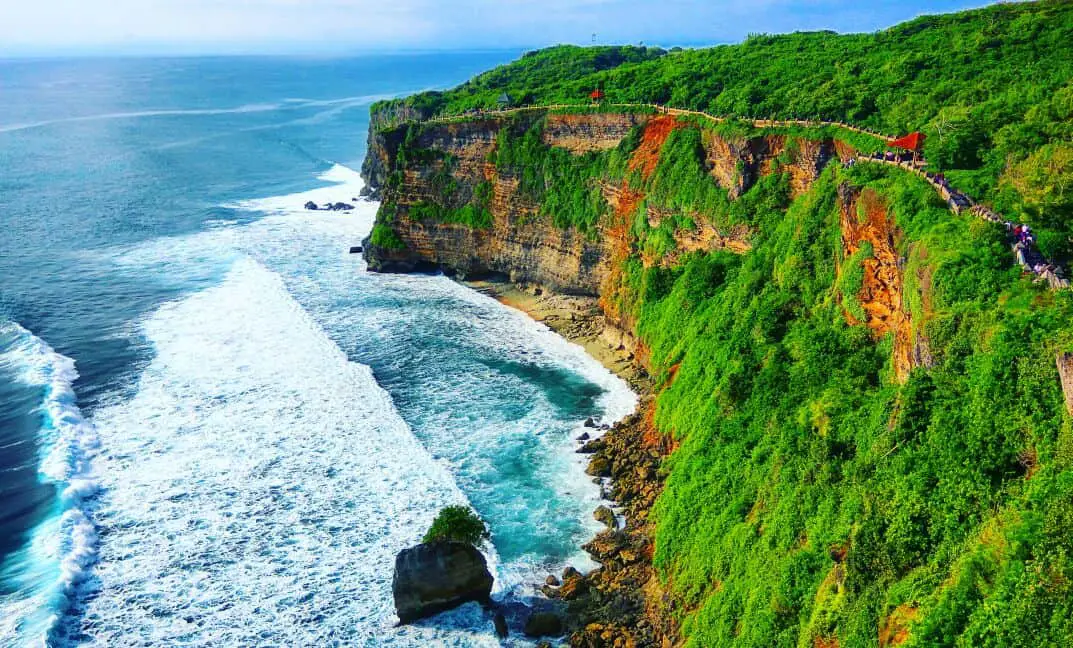 Indonesia has more than seventeen thousand islands. Yet, whenever one thinks of travelling to Indonesia, the first place that comes to mind is Bali. So what is it about Bali that stands out and makes it the most popular island of Indonesia? The reason, as I mentioned in my previous article on Bali ( 4 reasons why you must travel to Bali), is that Bali can delight every kind of traveller with its beaches, volcanoes, zoos, amusement parks, spas, local handicrafts, diving sites, and shopping avenues. How then do you decide where to go in Bali and chalk out your list of best things to do in Bali?
Don't worry; I have it covered for you. While you may always tweak your itinerary as per your travel tastes, if you want to immerse yourself in the essence of Bali, the following items are indispensable on your list of places to go in Bali.
Oh, but before you read about the places you must visit while on your trip to Bali, it is important that you find out how many days are enough in Bali. (Don't worry, the article opens in a new tab. So go ahead, find out the answer to this question and come back and read this article further!)
Be mesmerised by Uluwatu's panoramic views and get blown away by the Kecak dance show!
This temple is perched on top of a cliff on the southern end of Bali. It offers unbeatable views of the Indian ocean and is undoubtedly one of the best places to visit in Bali. Striking off this place from your itinerary would be a big mistake. You won't find a better location for your #balinese #mindblowing IG photos. You must tie a cloth around your waist (available free of charge at the entrance) in order to be allowed entry. Once inside, you will have the company of the naughty Balinese monkeys. Don't fret. Just exercise some caution and the monkeys won't snatch your cameras away from you!
The highlight at Uluwatu is the popular Kecak dance and fire performance. Performed at sunset, at an open amphitheatre, this show depicts tales from the Ramayana (an epic Hindu mythological saga). The non-stop rhythmic chant of the performers, which sounds like Kecak (pronounced Keh-chak) will engulf your senses as the tale slowly captivates.
(The ticket costs 1,00,000 rupiah per person. Make sure you reach the booking window by 4.45 p.m. to get the tickets for the only show which starts at 6.00 p.m.)
(By the way, did you read about a big mistake that taught us a big lesson on our visit to Uluwatu? Click here to read all about it!)
Let the beach bum in you have a blast!
Bali being an island is laced with beaches all along its coastline. Every beach has a character that contributes to Bali's overall beauty. So if you don't venture beyond the beach close to your hotel, you are missing the point altogether! To make choosing from options easier, I am listing down some of the best beaches in Bali along with their respective characteristic traits: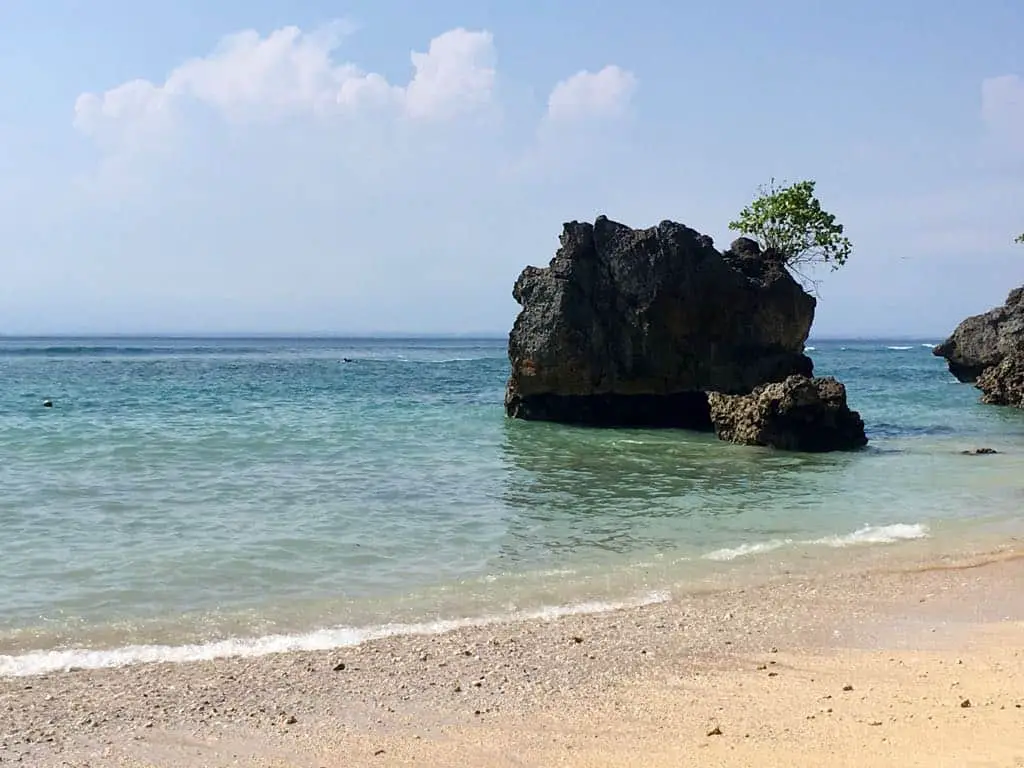 Padang Padang
You need to climb down a spiralling staircase to reach this tiny little beach that's a surfer's paradise. It may be a bit crowded but it has this inexplicable filmy vibe to it that will instantly uplift your mood!
Substitutions: Green Bowl Beach, Sunday Beach or Suluban Beach
(In fact, there are plenty of things do in Uluwatu over and above the ones mentioned above. You could read all about those here.)
Sanur
This is an ideal beach for lazing around on a quiet afternoon while admiring the stunning blue colour of the sea water. It has a matured family vibe to it and usually attracts a sombre crowd. Enthusiasts of water-sports should also head here. The shoreline at Sanur has numerous shops offering all kinds of water-sport activities that could very well become the highlight of your trip.
Substitutions: Nusa Dua (Only for watersports, not for tranquillity)
Kuta
If you come from India and are missing the crowded Indian beaches, Kuta is the place to be. Though the water here is not the cleanest, the vibrancy of Kuta and the lanes surrounding it will keep your mind busy. Plus, this beach has numerous agencies offering basic lessons in surfing. So while you party, shop and make new friends here, you could also learn new skills!
Substitions (somewhat!): Seminyak (although it has a far more chic feel to it) and Legian
Read: Diving in Indonesia
Jimbaran 
Two words come to mind when I think of this beach: sunset and sea food. If you are a fan of either, you need to reach this place by 5.00 p.m. Once there, grab a table and just watch the sky paint itself in different shades of red and purple as the sun dives into the waters close to the horizon. After the sun sets, sink your teeth into the delectable sea food served before you!
As I have already clarified, beach-options in Bali are almost limitless. But the options suggested above ought to be ideal for a regular tourist living in Southern Bali.
You can also read about the best spots in Bali to watch the sunset from.
Calm down your inner madness, take a temple trip!
Bali is known as the 'land of Gods' and a holiday in Bali is meaningless without a visit to the temples of Bali. Most temples in Bali are situated inside or close to a water-body. Also, it is important to understand that Balinese people are very strict about their rituals and religious practices. Make sure you are at your best behaviour when visiting these temples. Here are some of the main temples:
Tanah Lot
This is one of the most important temples in Bali, pictures of which are pasted on most postcards of Bali. The sunset that you get to witness from this temple is jaw-dropping. Don't miss it!
Ulun Danu Beratan Temple
This temple sits beautifully in the middle of a lake. You can enjoy some peaceful cool breeze here or relax in the lush green gardens around the shrine.
Taman Ayun Temple
Taman Ayun temple is the royal water temple of Bali with large sprawling courtyards, lotus ponds and eye-catching pagoda styled shrines.
Besaikh Temple
This is the most important temple in Bali also known as the 'Mother Temple'. Situated on the slopes of Mount Agong, this temple is atleast a 1000 years old. The surrounding rice paddies and small streams enhance its beauty further.
Flaunt your volcano pics – visit Mount Batur!
Well, this is not just any other 'mountain', it is an active volcano! How often in life have you got the chance to come back from a trip and brag about having visited an active volcano? Mostly, never. Right? Here's your chance then! If you love hiking, go for a sunrise trek to Mount Batur. You need to start climbing at 2:30-3.00 in the morning for you to make it to the top before sunrise. But, if you are a lazy bum like us, wake up at leisure, head to Kintamani (a mountain opposite Mount Batur) and enjoy the sight of this volcanic beauty!
Suggested Read: 12 Things you must know before your trip to Bali 
Let Ubud charm you!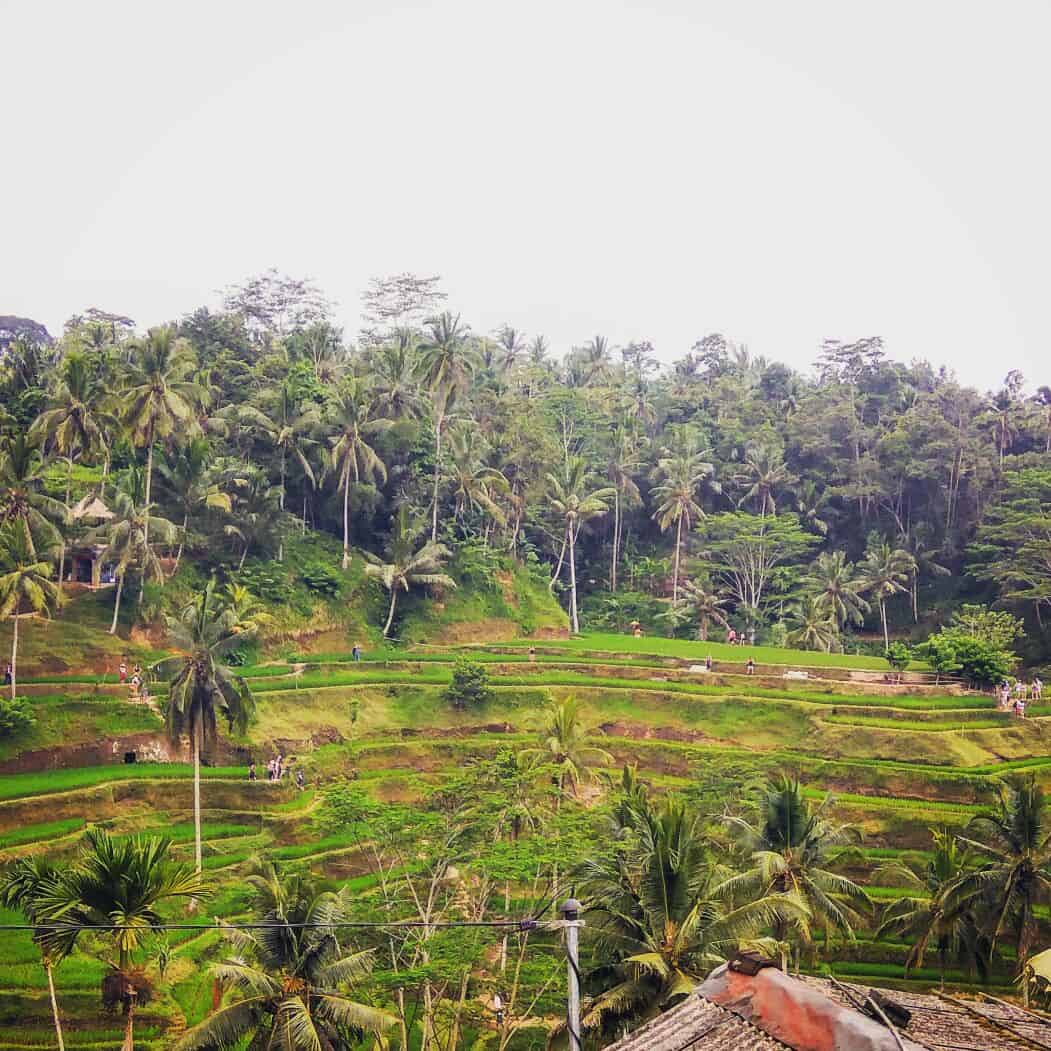 The beauty of Ubud will paralyse your senses and make you forget that stunning beaches are just a short drive away. This region located in the interiors of Bali is a world in itself. You can walk around the many handicraft shops, take cooking lessons, go cycling amidst rice paddies, go hiking on the famous Campuhan ridge walk or amuse yourself at the sacred Monkey forest. If you missed the Kecak dance performance at Uluwatu or if cultural performances entice you, attend a show of the Barong Dance at Batubulan.  Seriously, you have a multitude of options in Ubud. What you choose will depend a lot on how many days of your vacation, you spend in this region.
Indulge in pure tourist attractions of Bali!
If at all you get bored admiring the natural beauty of Bali, there are plenty of typical touristy yet fun things to do in Bali as well. Some of your options are:
Visit the sacred monkey forest, where monkeys will literally hop onto your shoulder and climb on your legs.
Plan mini-trips at the many waterfalls in Bali. (You can read all about the waterfalls in Bali in this comprehensive Bali Waterfall Guide)
Introduce your kids to various animals and birds by spending a day at the Bali Zoo or at the Bali Bird and Reptile Park. (The Bali Bird Park was our personal favourite.) All these places are absolutely stroller-friendly. So don't forget to carry your stroller with you. (In case you are wondering which stroller will be ideal for you, click here.)
If that's not adventurous enough for you, experience the night safari at Bali Safari & Marine Park where a trio of tigers climb on to a cage in which you are locked up with a bunch of other brave-hearts!
Spend a fun-filled day at Waterbom, Bali- Asia's No. 1 waterpark.
Let the enormous statue of Lord Vishnu awe you as you spend your day at the Garuda Wisnu Kencana cultural park.
Shop till you drop at the local markets of Bali
No list of 'things to do in Bali' will ever be complete without a visit to the local markets of Bali for shopping! Carry a spare bag with you on your trip to Bali as this gorgeous island is a shopper's paradise. You may splurge on the exorbitant handmade artefacts or bargain like a pro at the local markets. (Start with no more than half of the price quoted to you!) You will find colourful stoles, scarfs, batik sarongs, bags, beautiful wooden masks, wind-chimes, paintings in various sizes and many more such items here.
(Being an Indian where we get most items easily, what impressed me the most were the pretty coasters that I found in these markets.)
Let me reiterate, I have only written about top things to do in Bali. The list is compiled to help you feel the essence of Bali. Besides the items on this list, Bali has an abundance of places, treats and experiences that you can pamper yourself with such as its delicious food, relaxing spas, exciting cruises and short trips to nearby islands. And what's fantastic is that there is no 'best time to visit Bali' as it is a round the year tourist destination? Perfect right? So when are you planning your trip to Bali?
My recommendation is that you take this article as a basic guideline to plan your Bali trip. Once you are back, feel free to add to this list by commenting below.
P.S. I have compiled this list of travel tips for a holiday in Bali. Read it to avoid silly mistakes as a first timer in Bali. Happy Holidaying! 🙂 
Read more travel guides on various international destinations here or visit our homepage for interesting articles on a number of other travel related topics.