We all love to travel and yet we somehow we never make any travel resolutions. Not anymore though! In 2020, let's take actions to turn all our travel dreams into reality. Let's visit places that have been on our wishlists for ages. Let's get travelling and let's spice up our Instagram and Facebook pages with travel pictures worthy of some serious envy! Here are 10 travel resolutions that will make 2020 the best year ever for you in terms of travel!
1. MAKE A REAL TRAVEL BUCKET-LIST
We have such a huge list of destinations on our mental bucket-list that when it comes to actually deciding where to go, we feel too overwhelmed. Let's turn our hazy wanderlust into a real list. Make a list of no more than 5 places out of the hundreds in your head where you just have to go on a priority basis. This will kill your confusion and help you plan your travel calendar better.
"I resolve to make a real written list of five places where I would like to travel to in 2020."
2. GET VISION BOARDING
Your dream to travel will not turn into reality unless you send the right signals into the Universe. Make a travel vision board where you cut out the most attractive photos of the 5 places on your bucket-list. Place that vision board in front of you. Every now and then, imagine yourself soaking in the beauty of those places. The Universe will weave its magic and your vision board will change into Instagram pics with you in it! (If you feel this doesn't work, read my travel tale about how I manifested a trip to Dubrovnik)
"I resolve to make a vision board with attractive images of places on my bucket-list to help me manifest a trip to all those places."
3. PLAN A TRAVEL FUND
You must appropriate a portion of your income on a regular basis for travel. I recommend a minimum of 20% of your total earnings. Put that money aside in a fixed deposit so that you don't accidentally spend it on something else. I don't just set aside money. I invest it in Mutual Funds for better returns. (Mandatory Disclaimer: Mutual Funds are subject to market risks. Read the offer document carefully before investing! :P)
"I resolve to set aside ___ portion of my total earnings for travel."
4. BOOK THOSE TICKETS
You will never be able to make space in your busy calendars for travel unless you actually book flight or train tickets. When you spend money and book tickets, you will find definite ways of making sure you actually take those trips. You will land up slogging a bit more, if required, to earn a leave from your boss or decline invitations to family functions coinciding with your vacation days. Basically, you will overcome all hurdles simply because you spent the money and booked the tickets.
"I resolve to make bookings well in advance for a trip to ensure that nothing comes in the way of my travel plans."
5. TAKE AN UNPLANNED TRIP
As Indians, travelling to any place equals booking well in advance, going through a tours and travels company and following a fixed itinerary. I have already explained how these habits can damage your travel experience. (Click to read '8 ways in which Indians damage their travel experience') This year try to head to a destination without making any advance bookings. Figure out where to stay, what to eat, what to see, etc. totally on the go. You will be surprised to see how rewarding taking such an unplanned trips will prove to be.
"I resolve to take at least one unplanned and spontaneous trip in 2020."
6. DON'T WASTE YOUR WEEKENDS
Our world has so much to offer and yet all we look forward to as working people is our one annual 'week-long' trip. Ditch that practice in 2020 and make the most out of all the weekends in 2020. Head to local attractions in your area. Take quick trips within the country. Also, do not forget resolution no. 4 above. Apply it as much as you can to these short trips as well.
"I resolve to take multiple short trips in 2020."
7. LIVE LIKE A LOCAL
Eat local food. Use local transport. Wear local clothes. Interact with locals. Make your trip more about experiencing first-hand the life of locals than about hopping meaninglessly from one tourist spot to another. Adopting and appreciating diverse lifestyles is the most fool-proof way developing yourself into an awesome human being. Don't lose out on it!
"I resolve to live like a local on my trips."
8. BREAK ROUTINES
Over a period of time, like all other aspects of our lives, we begin to compartmentalise travel into fixed travel habits. The destinations may change but our travel routines stay the same. We may do the same things on a beach vacation in Goa as that on one in Hawaii. Break those stereotypes. Do the unthinkable. If you have never lived in a hostel before, live in one this year. If you always used cabs to commute, try renting your own bike or take the local transport. Break your patterns. You will love it!
"I resolve to break away from my age-old travel habits and experiment with my travel style in 2020."
9. DIGITALLY DETOX ON YOUR HOLIDAY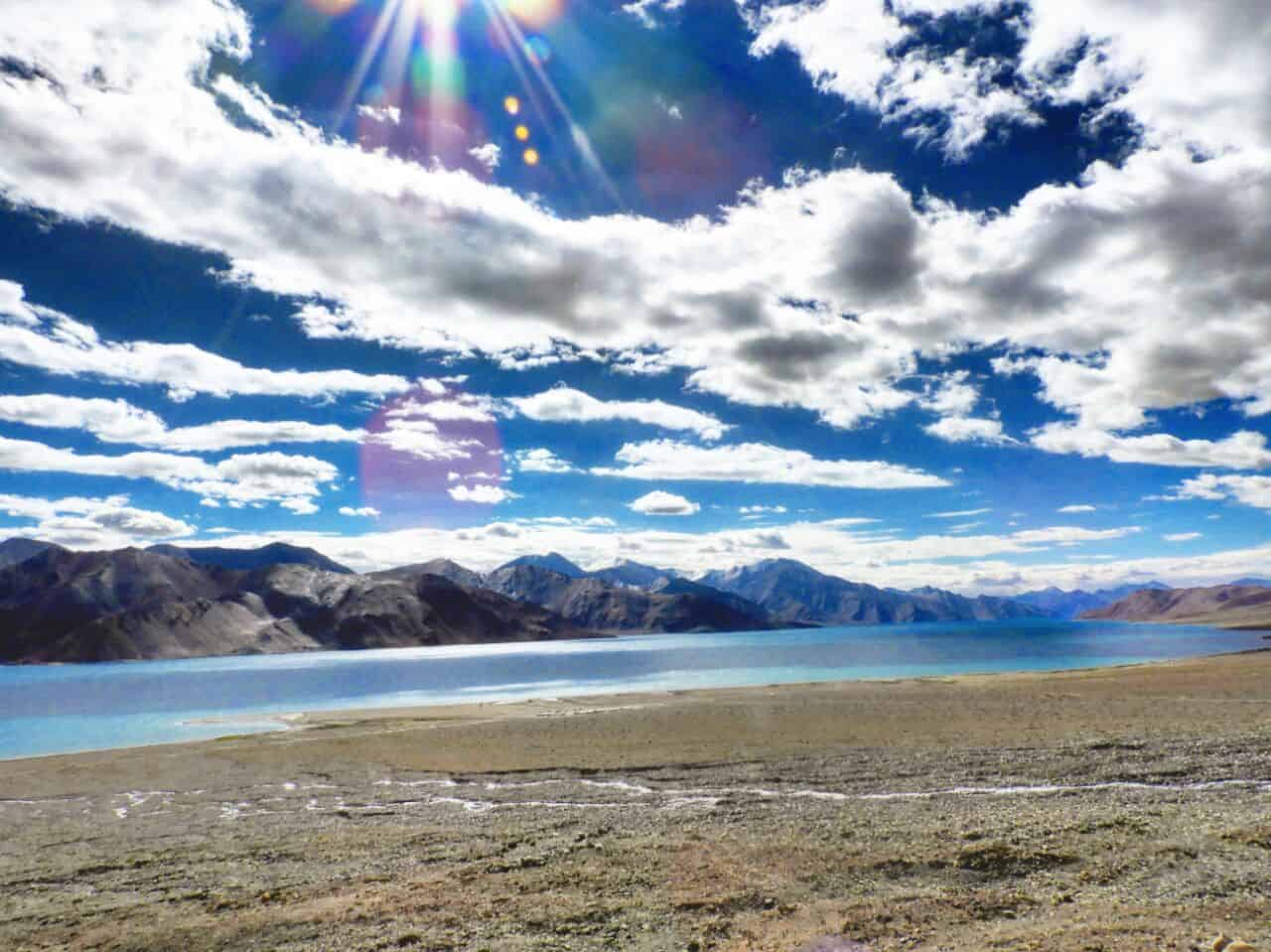 Use travel as a way to digitally detox yourself. Head to remote locations with no internet where you won't have the company of your gadgets. These trips are wonderful for rejuvenation as they allow you to move away from screen-time and interact with our beautiful 3D world. You will also get more time to reflect and enjoy your own company. Take a trip like this on priority. It will change you for the better!
"I resolve to go on a vacation to remote places which will allow me to digitally detox myself."
10. SHARE YOUR TRAVEL EXPERIENCES
The world doesn't need more textbooks. It needs more souls enlightened by the power of travel. Every trip you take will add more and more chapters to your life story. Share these learnings with others. This way, you will contribute towards spreading the travel-fever. Through your tales, more and more people will be inspired to become a part of the oh-so-wonderful travel community. The larger the community gets, the happier our world will be!
"I resolve to share my travel experience with as many people as I can"
So on that note, let's promise to make 2020 the best year of our lives and for that let's make and keep the above-mentioned awesome travel resolutions! Happy Travelling and a Happy New Year! 🙂 
Do you have some more cool travel resolutions that we could add to the above list? If yes, do drop those in the comments below! 
Pic Credits: Couple of Journeys, Unsplash, Pixabay